1-on-1 Grad Program
Say hello to the 1-on-1 Grad Program, a program available exclusively to those who have laid the correct healthy habits in our 1-on-1 Personal Coaching program.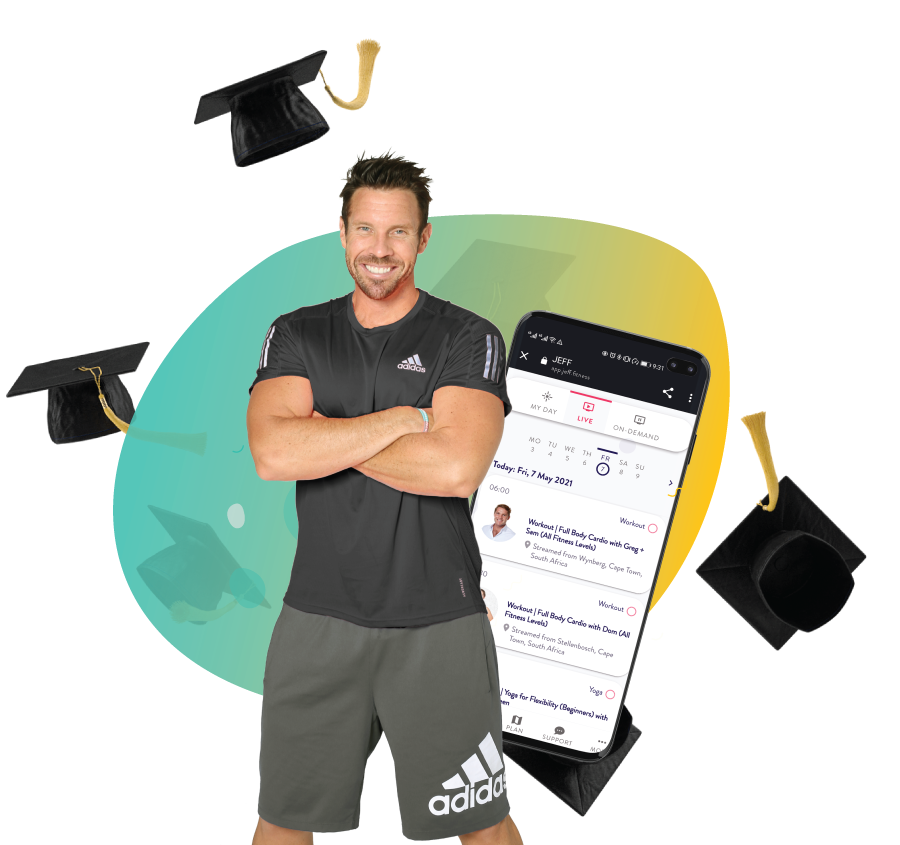 WHAT IS 1-on-1 grad?
Who is this for?
You've put in the hard work, learned the lessons and laid the foundations for healthy living for good. You've enjoyed the JEFF journey and you value the exceptional coach support, the structure of an eating and exercise plan. You now know how to make healthy choices for yourself, but you still want access to an incredible coach and an accountability group who will support you as you strive to thrive.

You will receive a monthly check in with your coach, a weekly review with your coach to check your week's activity and a monthly nutrition and exercise plan suited for you. You will also have access to a 5-person accountability team and all content in the JEFF Web App, both which will keep you on track and feeling your best!
 

This Black Friday, don't buy stuff...
 

GET SOMETHING PRICELESS

 
  There's never been a more important time to invest in your own health and wellbeing. With an unprecedented 35% off our incredible 1-on-1 Grad program, we're making it easier than ever for you to commit to yourself! Start now and work towards a fitter, healthier and happier you going into 2022!
Swipe below to see the savings on a monthly plan or a 3-monthly plan.
WHAT TO EXPECT
The 1-on-1 Grad Program experience


Monthly coach check-ins
Chat to your coach about your progress and review your goals.



Weekly coach review
Touch base with your coach each week to review your activity.


Optional accountability group
Join a 5-person WhatsApp accountability group with your 1-on-1 Grad team members (share your post-work out pic, ask questions and support each other)!



Nutrition plan
Get a monthly nutrition-plan that helps you reach your goals. Get access to our library of delicious and nutritious recipes. Log your nutrition in the JEFF Web App.


Training plan
Weekly training plans adjusted to your personal goals. Log your workouts in the JEFF Web App.



Web App Access
Track your health and habits daily (stress, sleep, hydration, training), track your progress towards your goals, create community events and more!


SUCCESS STORIES
MEET LOU
A 1-on-1 Grad who continues to live the JEFF Life
"After six brilliant months on one-on-one with Coach Kelly, I found that I'd nailed the nutrition and workout parts of my programme, but I hadn't yet met my ultimate goal. While I no longer needed the daily check-in with a coach, I did want someone in my corner cheering me on towards that finish line. I love that the 1-on-1 Grad Program gives me a sense of confidence to make good choices for myself throughout the week with the security of knowing Coach Lucy is there when I need a boost or some sage advice." - Lou, on her experience on the 1-on-1 Grad Program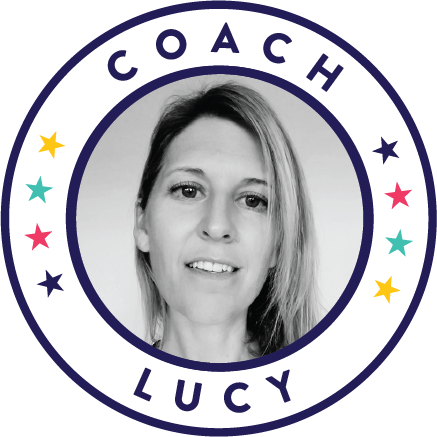 A few words from Coach Lucy
"Lou is incredible, her pictures are evidence of her hard work and determination but the change you can't see is that she now believes she CAN...and so anything is possible! One of her goals was to feel like she did when she got married - that's only 7kgs away now! No goal is too big, it just takes consistency. This can be the hardest part of a journey and as the body changes, so do your nutritional and workout requirements. So the weekly sync-up allows us to keep these aligned to her goals and then go on to maintain them!" - Coach Lucy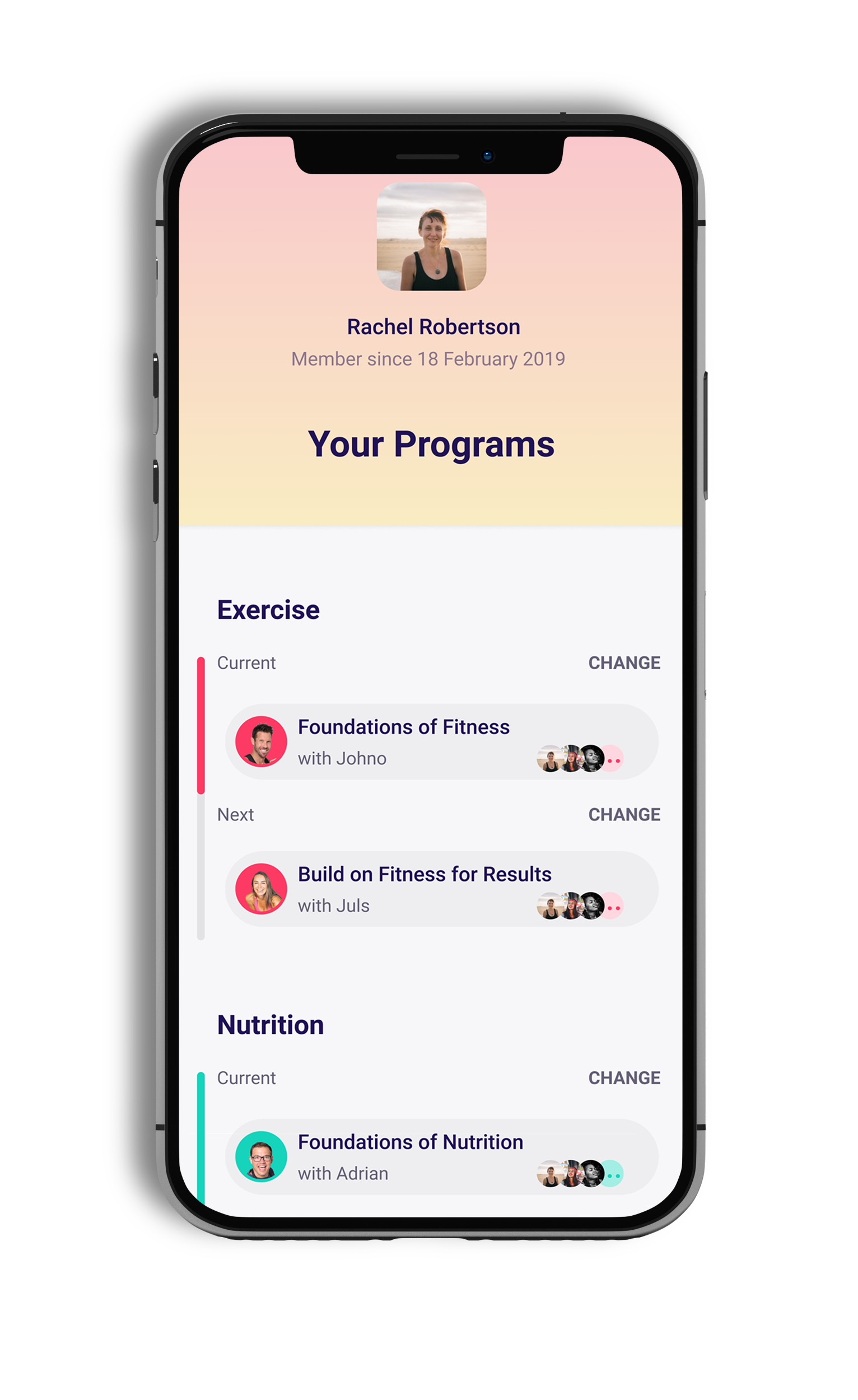 WHAT'S NEW ON THE 1-ON-1 GRAD PROGRAM?
JEFF WEB APP
Log all your data in our incredible JEFF Web App
Track your health and habits daily (stress, sleep, hydration, training and nutrition). Access 30+ live classes every week and 600+ on-demand classes. Earn badges, access community events and groups, and more!


WHAT'S NEW ON THE 1-ON-1 GRAD PROGRAM?
recipes & weekly menus
Take full control of your diet & nutrition
Our meal plans, recipes and nutritional guidelines will help you to maintain your weight and understand the basic concepts behind nutrition: flexible dieting, the hand model guide, and learning how to keep your metabolism burning. Access any of our live or on-demand JEFF Ed classes in the JEFF Web App to learn more about how to optimise your nutrition.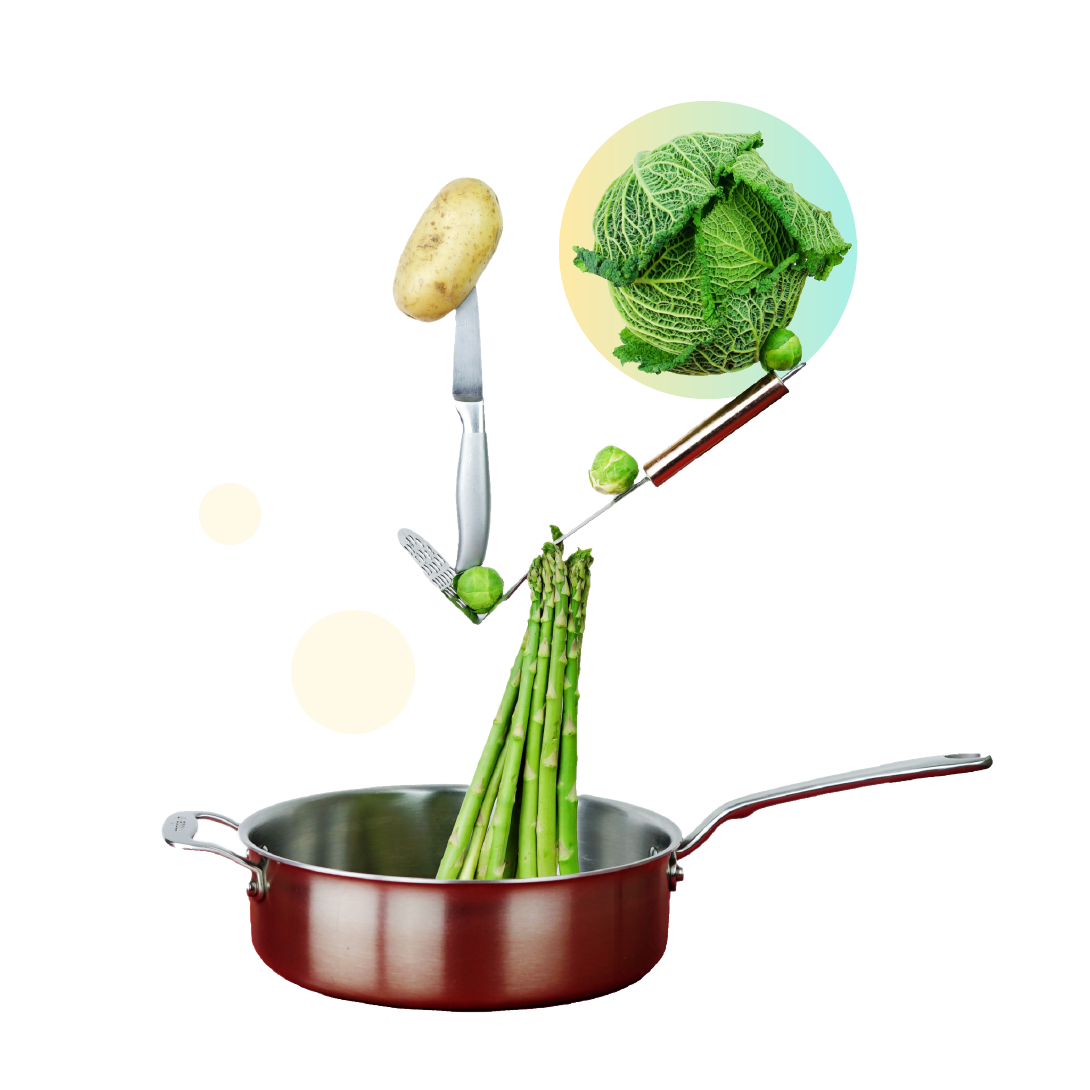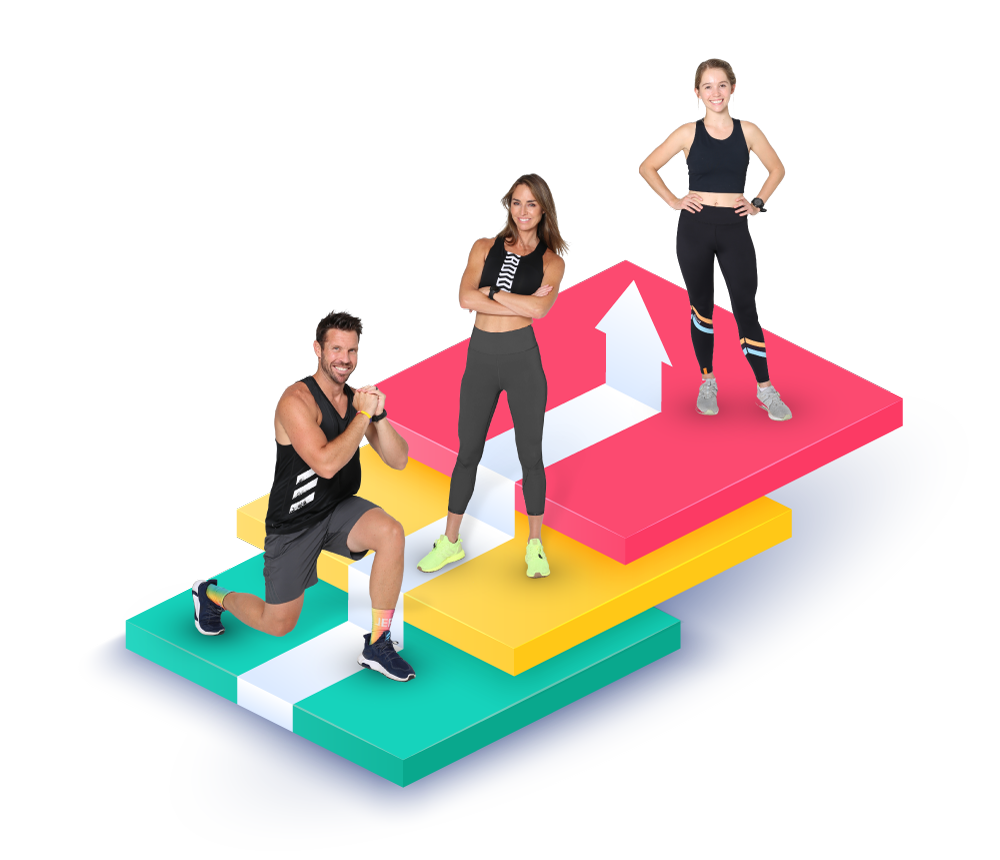 WHAT'S NEW ON THE 1-ON-1 GRAD PROGRAM?
NEW TRAINING TRACKS
Variety to suit your fitness levels and goals
We've added some new and exciting training tracks to our 1-on-1 Coaching Program to better suit your specific goals. We've launched a new advanced fitness track, led by Johno, a strength training track, led by Seri and a Running track led by Sakkie. We're also launching a postpartum track and a "new to working out" track to help ease beginners into our program.