Thank you, we can't wait to help you achieve your health and fitness goals!





Our team will be in touch shortly to discuss the right plan and level of support for your specific needs.



In the meantime, please take a look below to better understand what we offer, and join our incredible community of 50,000+ for free daily workouts.

R200 / $13 / £10
per month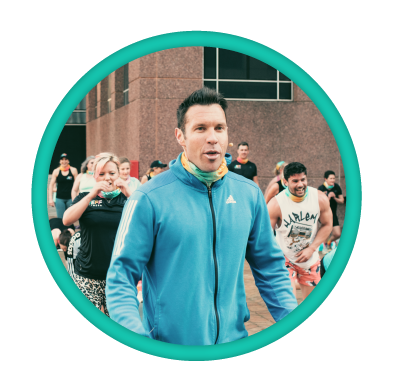 Welcome to the world's most supportive fitness community
"Converted me into loving working out!" - Karmen
Whatever your goal, we have an exercise plan for you. Simply access the JEFF web app, tell us what you'd like to achieve, and we'll give you expert daily recommendations and live instructor-led workouts to help you get exceptional results!

30+ live workouts per week, including HIIT, LIIT, Yoga, Run and Dance. Join our education sessions and cookalongs for expert fitness and nutritional guidance. Participate in incredible online and in-person events. Feel the unparalleled support of our community of more than 50,000.  

The awesome JEFF web app provides easy access to it all!
GET A COACH for extra support
R1,950 / $125 / £95
per month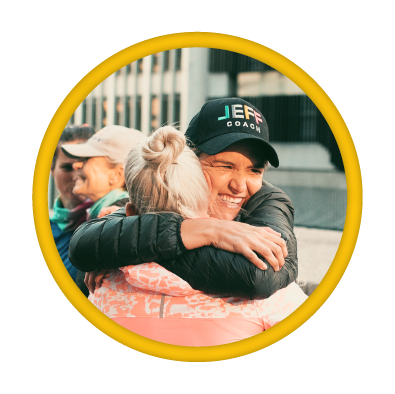 "A life-changing investment!" - Kel
Everything in JEFF Life
+ You'll be paired with an amazing coach who'll provide a personalised exercise and nutrition plan, and check in with you online every single day to ensure you're on track.

They'll give you the advice, flexibility, cheerleading and guidance you need to finally reach your health goals. It's life-changing!
R4,500 / $289 / £219
per month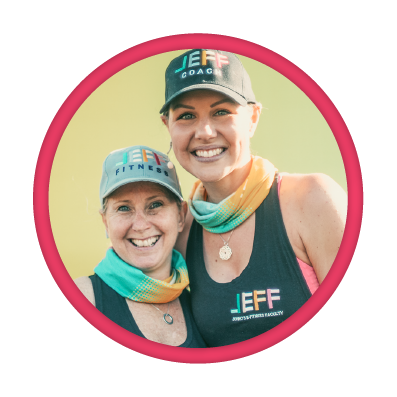 "Best program I have ever done." - Belinda
Everything in 1-on-1 Coaching
+ Bi-weekly in-person visits, assessments and support (subject to coach availability in your suburb).

Everything our community does is about you and your goals.

For many people JEFF Life's live workouts, nutrition and education is all they'll ever need.
For others more support gives them extra confidence to guarantee their short and medium-term goals.