registrations are now open
JEFF Games powered by Vitality
Donate your calories for charity
Burning calories is hard work. But what if it could also be loads of fun? And do good?
Join JEFF & Vitality on Saturday 1 May for a special JEFF Games. Get ready to work hard, have the best time, and donate your calories to charity. Vitality members will earn 300 Vitality points.
It's simple:
1. Register for the JEFF Games before 1 May
2. Commit any number of calories to charity
3. Don't be shy… dedicate a few more
4. Burn those calories!
5. Donate their equivalent in ZAR, or whatever you can, to Gift of the Givers as they support the firefighters and displaced students in the current Table Mountain fires. Or challenge friends and family to do the same on your behalf
6. Feel free to share, pass go, and collect 300 Vitality points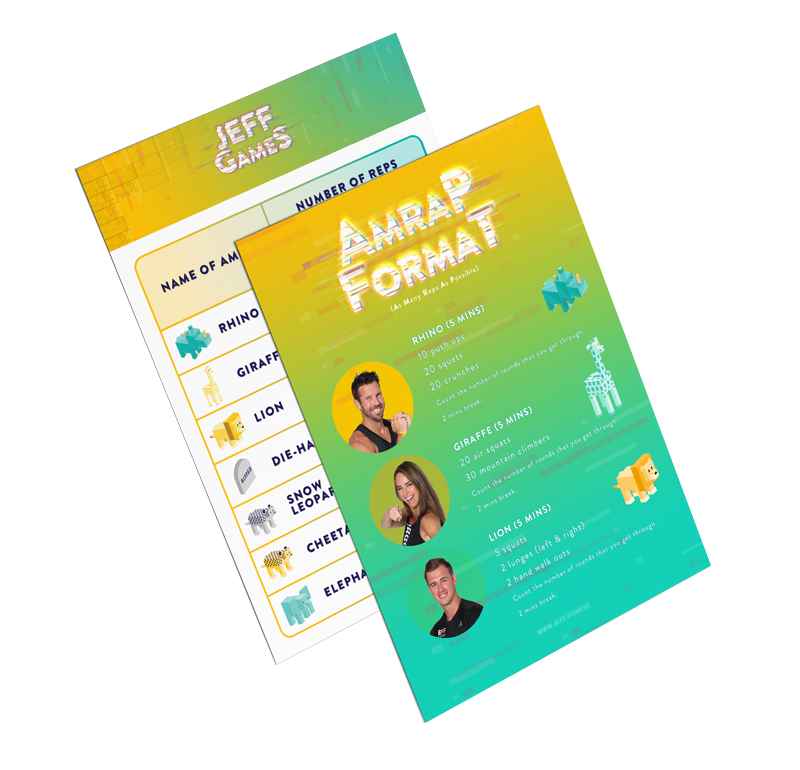 THE WORKOUT FORMAT
AMRAP stands for "As Many Reps As Possible". Check out the workout below, make sure you practice each movement in the live JEFF Life classes every day this week, and get ready to test yourself on Saturday along with the JEFF Community!
Measure your progress & get the workout ahead of time!
Each month, we'll put you through your paces using the same workout format so you can measure your fitness progress.
Get access to the workout format ahead of time so that you know what you're in for plus get our handy JEFF Games progress tracker to keep tabs on how you're doing month on month.
LET US SHOW YOU THE MOVES
We've put together a few videos to show you how to do each of the 7 AMRAP formats. Along with showing you how to practice good form, we also show you how to do different variations of certain moves so that those with wiggly knees or ankles can still take part!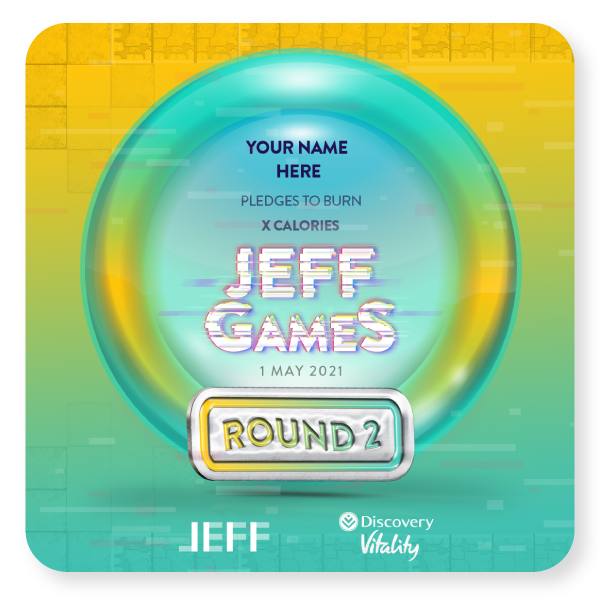 PRIZES UP FOR GRABS
You could stand a chance to win 1 of 5 challenge passes and secure your spot in our next challenges. All you need to do is register for our JEFF Games and share your badge to the JEFF Together Facebook Group and use the hashtag #CaloriesForCharity.
Find out more about our exciting 21 Day and 45 Day Challenges here. Stay tuned for more prize updates on the 1st of May.
CALORIES FOR CHARITY
We're supporting Vitality's MovetoGive campaign and their quest to help Gift of the Givers. We're encouraging you to donate the equivalent of your calories burned in the JEFF Games to help make an impact in the lives of those affected by the Cape Town wildfires.
If you're a Vitality member, spend your Discovery Miles on MoveToGive charity donations. Otherwise, follow the simple steps by donating on the JEFF website and we'll arrange the rest!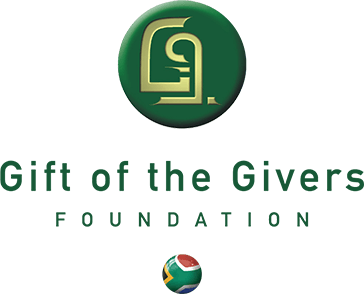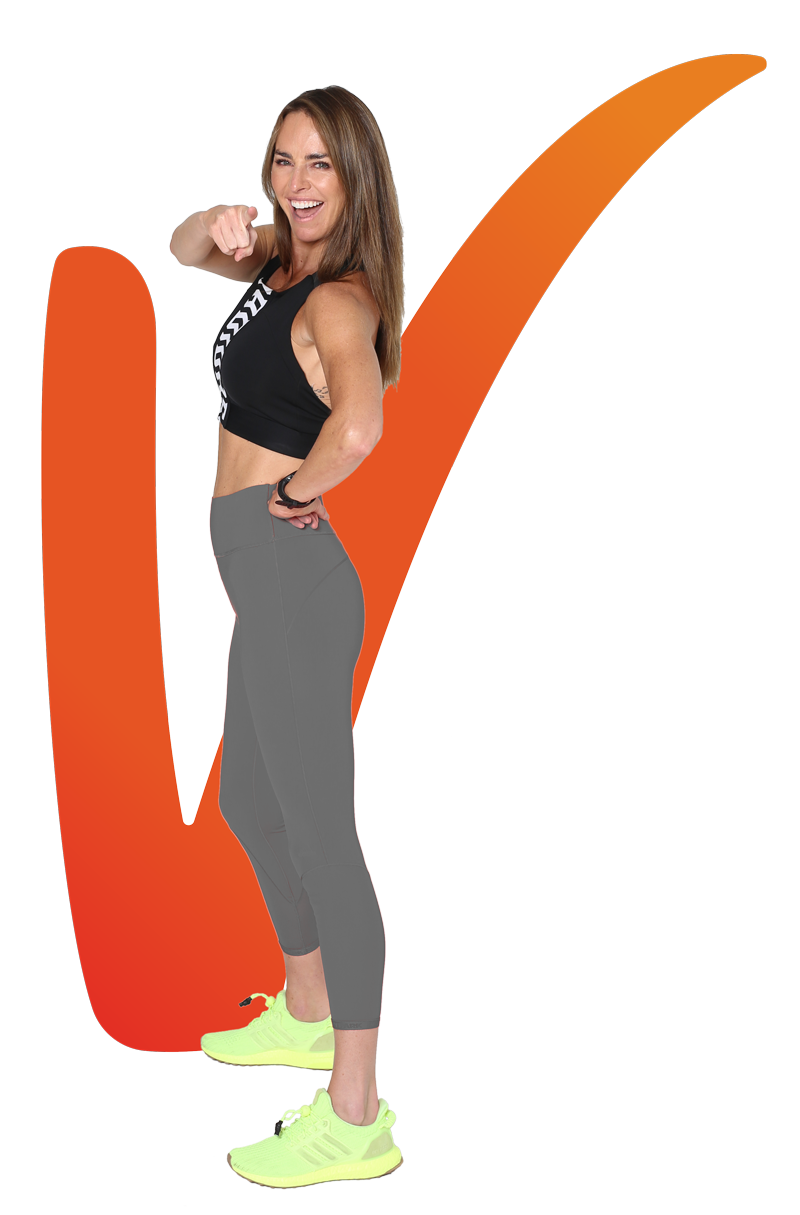 HOW TO EARN 300 VItALITY POINTS
Log your workout on the Vitality website before 08:00 on 3 May 2021 to earn yourself 300 Vitality points.
Keen to start earning more Vitality points in the future? As part of our partnership, with JEFF and Vitality you can now earn 50 Vitality points for completing an online workout through the JEFF Web App.
HOW TO PARTICIPATE
Get in on the action, for free!
Join the world's most supportive fitness community to achieve your goals. Simply join our Facebook group, JEFF Together, to get access to live daily workouts and experience support like you never have before. Become part of the JEFF family. Everyone is welcome! We'll be live streaming the JEFF Games in the JEFF Together Facebook group - so join the group to make sure that you don't miss out!