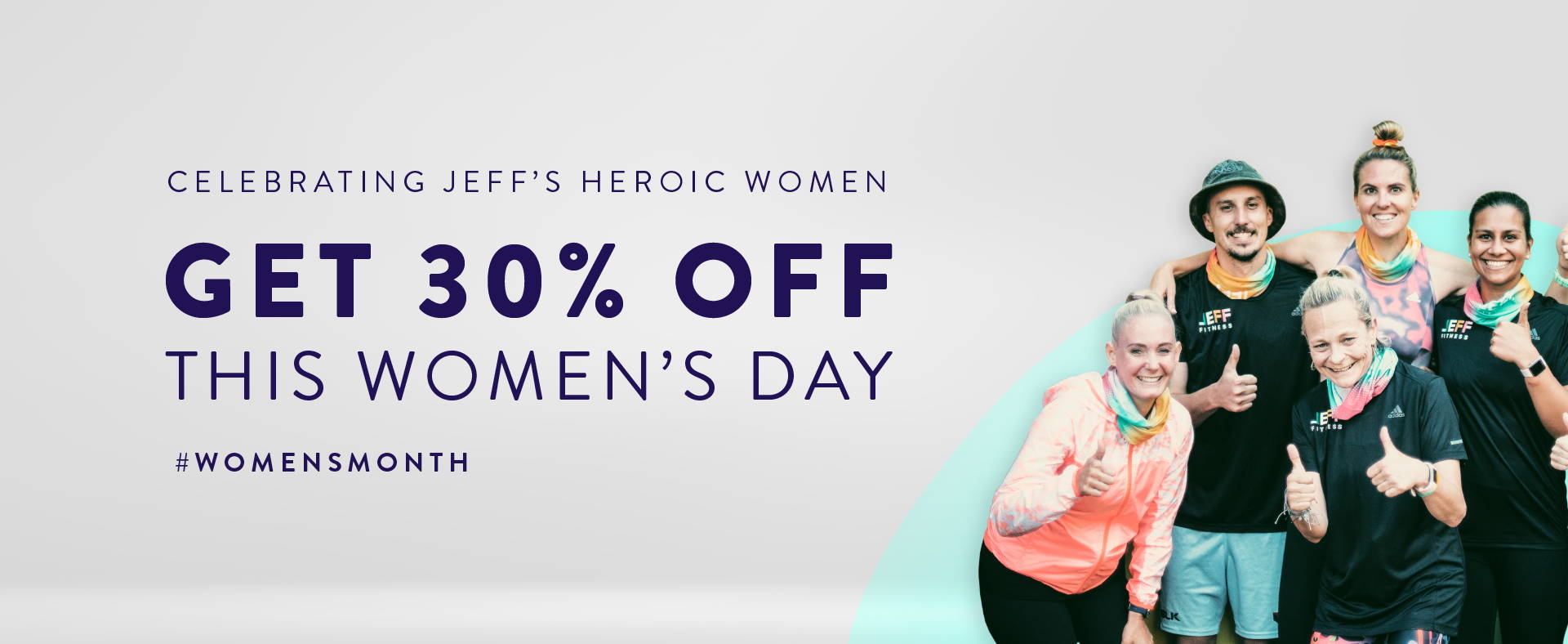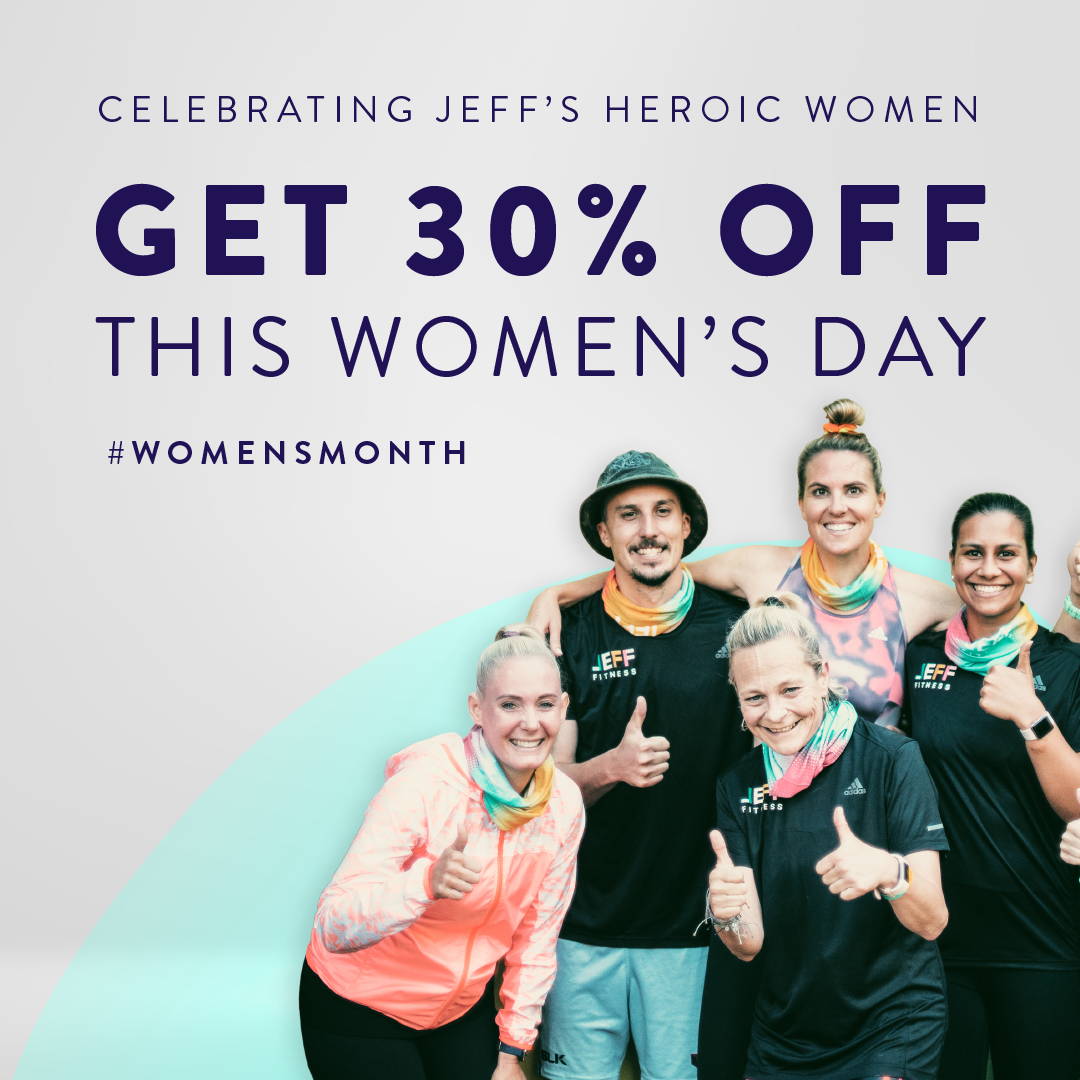 This women's month, we are celebrating JEFF's heroic women.
August is women's month in SA and it is a time to celebrate what we, as women, do within our communities. To reflect on how far we have come, and how much more we still want to do, for ourselves and others. We have an incredible month of interesting topics and support for our incredible women.

This month, as part of our women's month celebrations, we're giving all women 30% off their first month on the 1-on-1 coaching program. Offer valid until midnight 30 July.

It's your time to prioritise yourself, after all you do for those around you.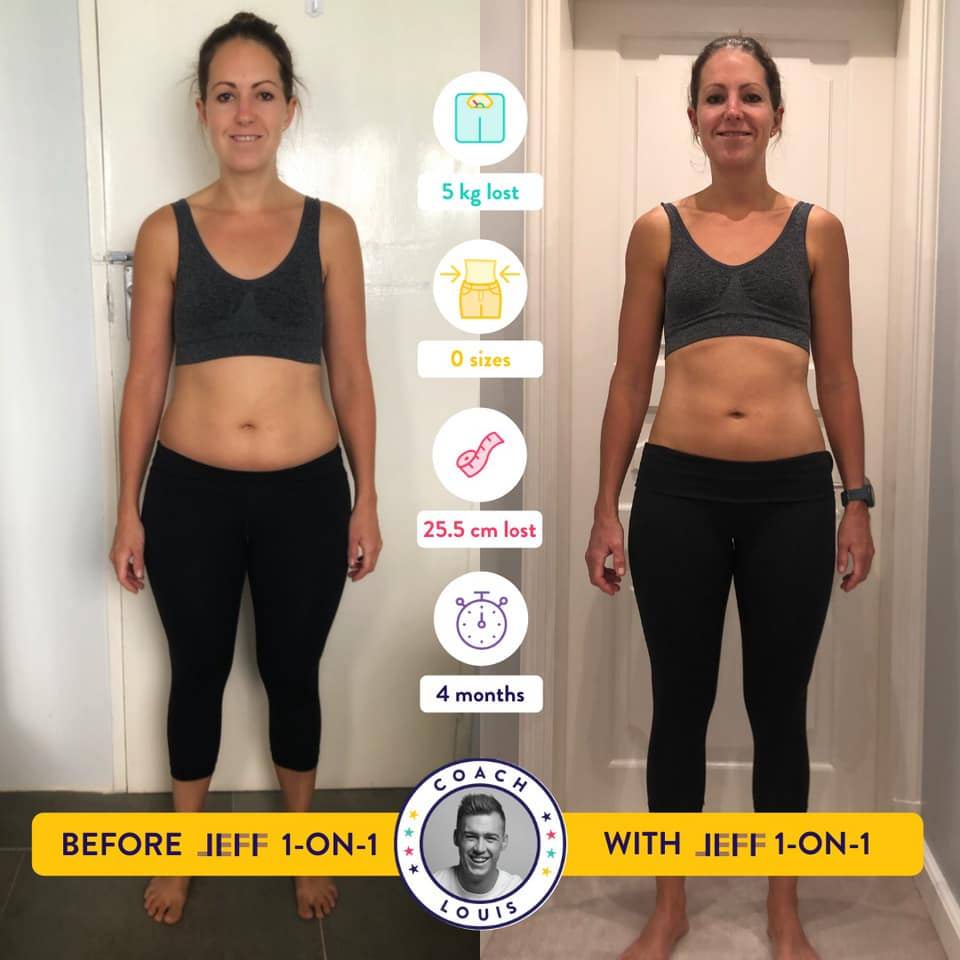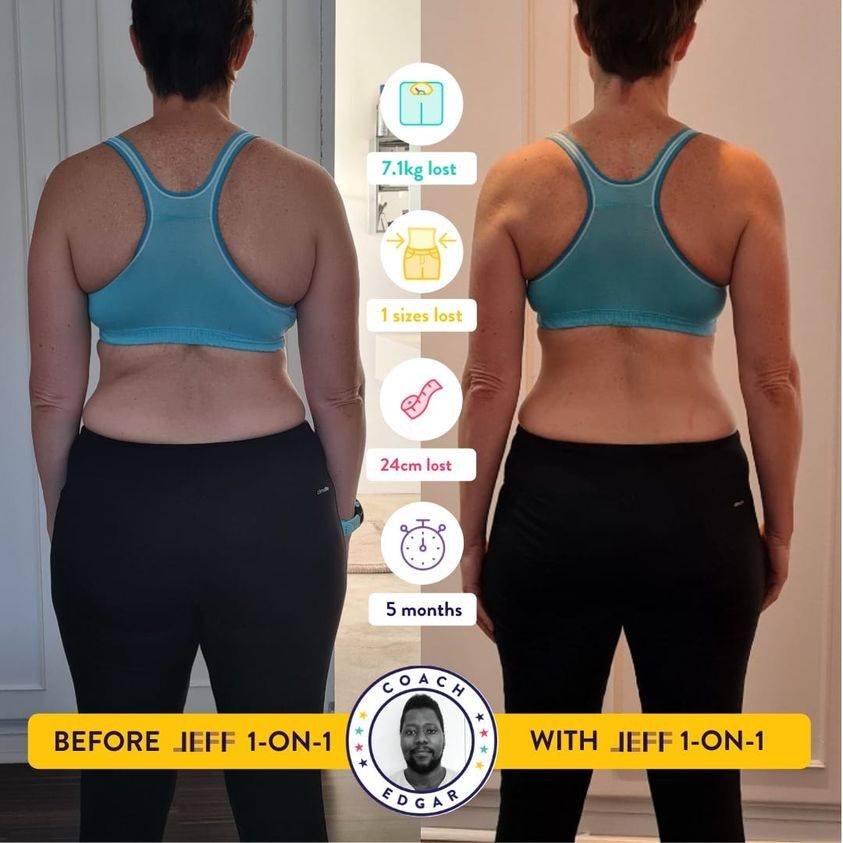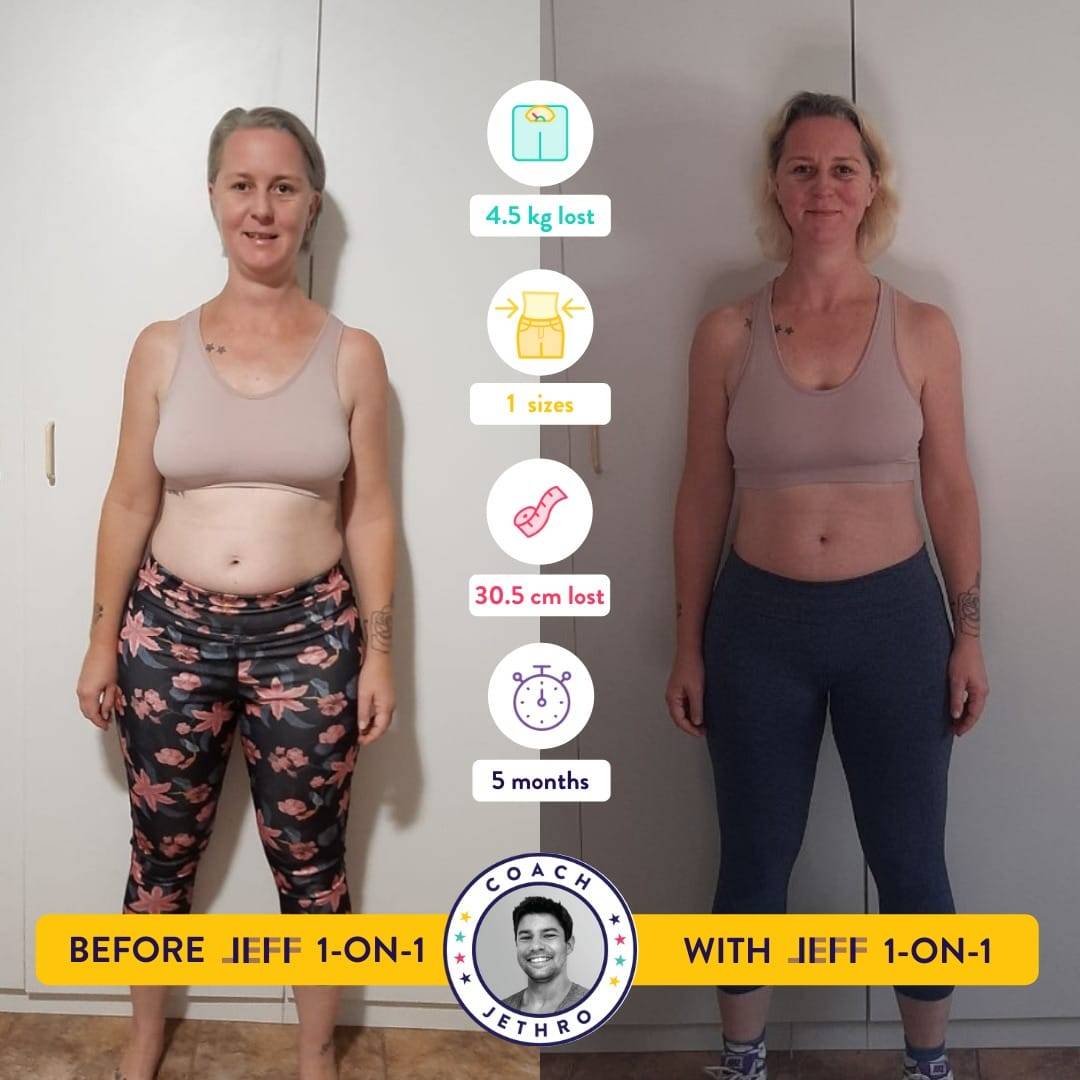 Use discount codes:
WOMENSMONTH
for 30% OFF your first month

OR

WOMENSMONTHQUARTERLY
for an even bigger saving of 15% OFF through a Quarterly plan!


Only valid until 30th of July.
You can either wait until the weather shifts to make positive changes, or you can start now and look and feel better than ever, before summer's even begun!
Make an even bigger saving of 15% each month! A total saving of R1,000!
Look at the results you could achieve!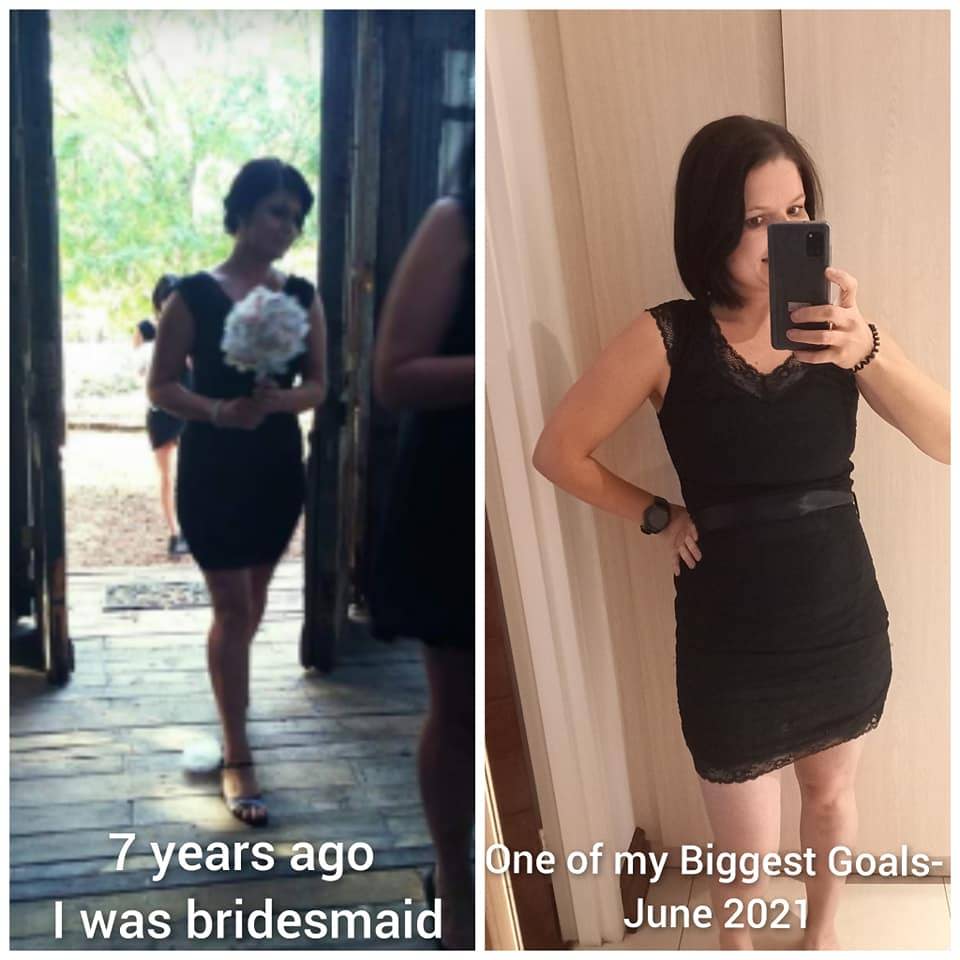 "This is my 6th month on 1-on-1. I've lost so far 13.5kg and 44cm after 5 months. Next week is assessment week for my 6th month.
Today I just want to say a big thank you to Jeff from the bottom of my heart. There are just too many people to tag so you all know who you are. During this difficult time we need all the support we can get. I'm forever grateful to Jeff, all the life-long friends I made through Jeff, accountability groups from Big 5 challenge, community group #northernsuburbscrew, and lastly my JEFF Coach Dayne and our awesome Diehards. This past month I have been going through a difficult time and I am so grateful to my coach. His guidance, support and advice really means the world to me and honestly I am so grateful.
If you're looking for a change in your life, contact my JEFF Coach Dayne, this is definitely one of the most wonderful people you will ever meet in your life and he will help you find your way again. Best of all, you can do it all comfortably and safe in your home.
Always end the day with a positive thought. No matter how hard today was, tomorrow is full of possibilities!
"
- TANYA-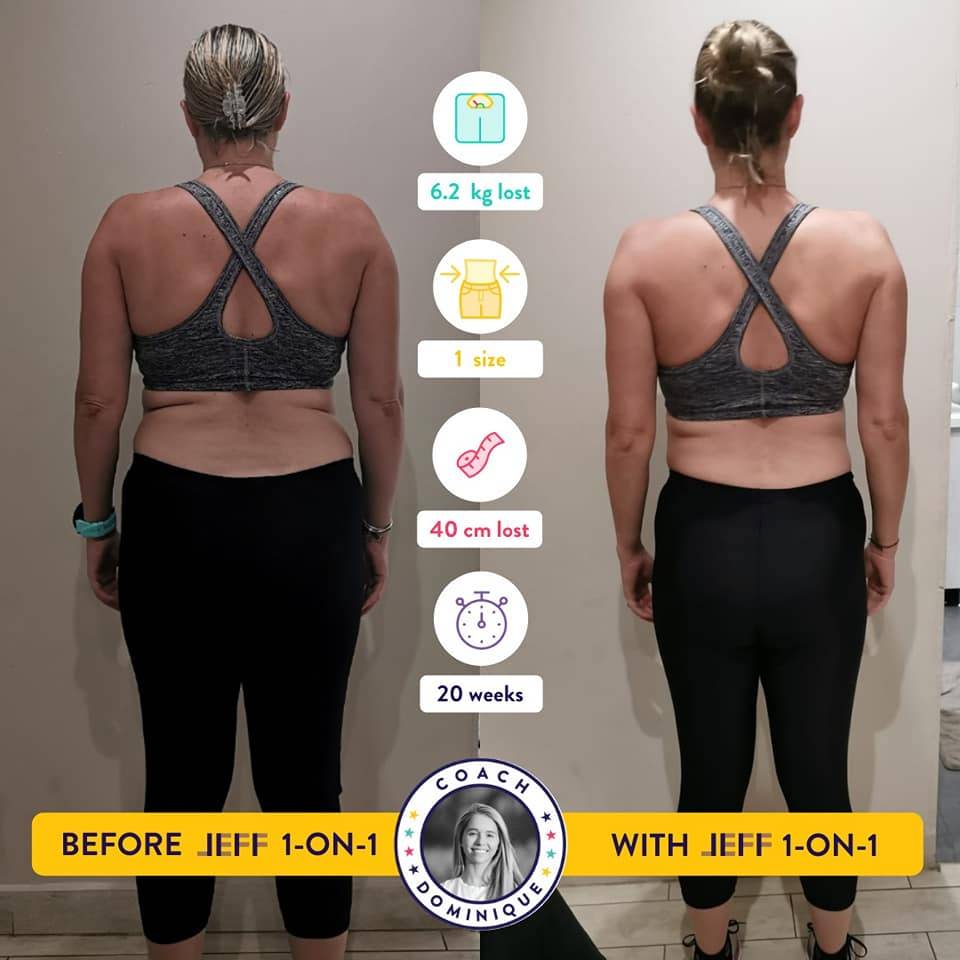 "Shooo so lockdown eleventy hundred and 4 million finally caught up with me. Working full time from home, online schooling for 2, trying to be the best "employee", the best "mom" and the best "wife" just became too much. My one saving grace has been JEFF and my JEFF Coach Dominique. The biggest hit has been the mindset but thanks to the support of Coach Dom and the training outlet I have pushed through. These times are tough and sometimes we forget to be kind to ourselves. My check in this week blew me away, and despite needing to tighten up the eating am really happy with the progress I have made. The Jeff family is like no other, thank you for the constant inspiration and ongoing support. Good luck fellow Jeffers no matter where you are in the process, keep pushing and know you are just amazing!!
#trusttheprocess #jefflegends"
- KIRSTY -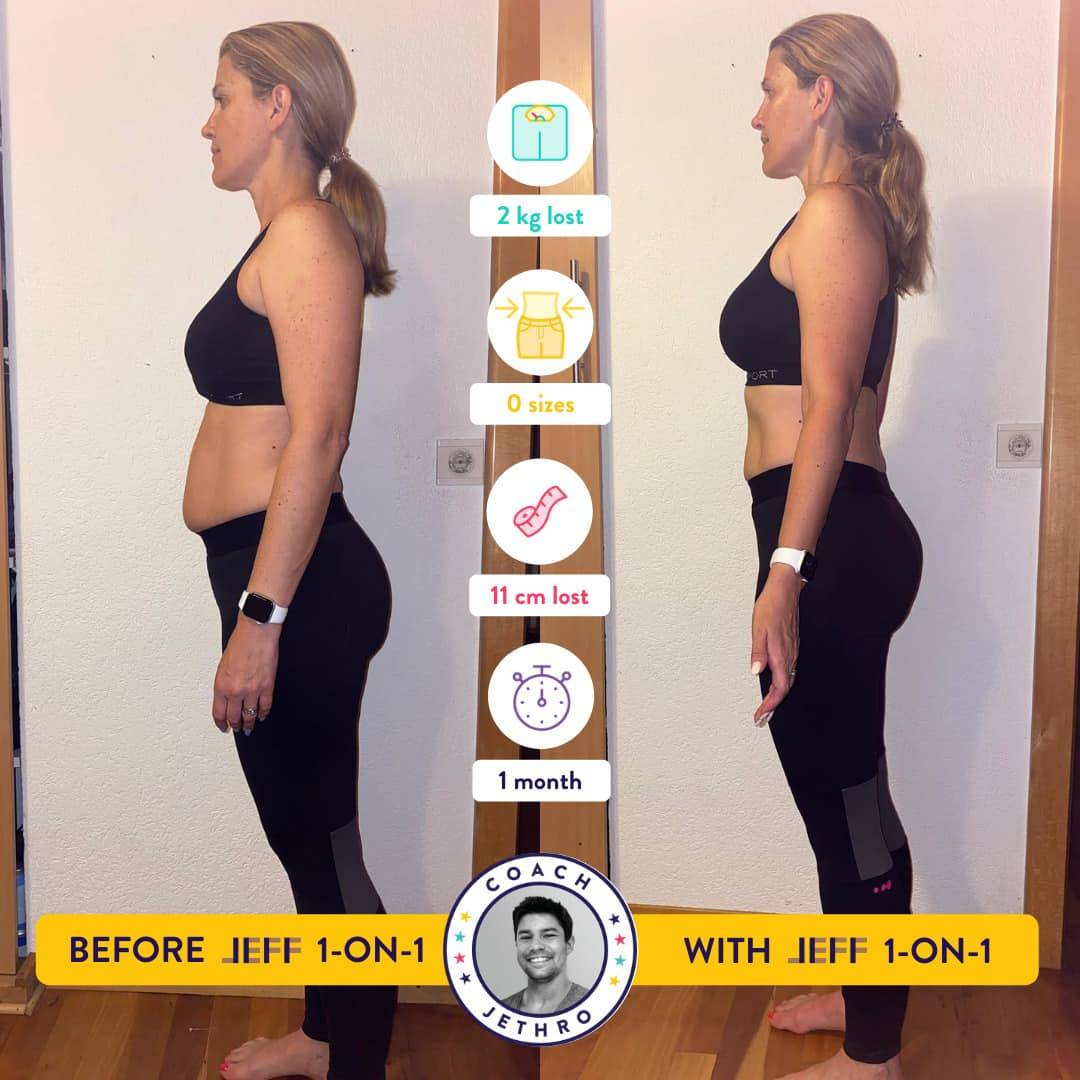 "It has been 1 month on the JEFF 1-on-1 program and I have to say it was a good start to my journey! Like many journeys not every step is easy and not every encounter pleasurable but the destination is worth every step!
I am only at milestone 1 (month 1 done) on my JEFF journey - this past month certainly was not without temptations… that evening wine, the pasta and pizza dinners, etc… what I can say is that I have not once regretted NOT indulging or caving in to those thoughts.
I never thought dinner without carbs can be enjoyable, but now it is a way of living - and I certainly feel lighter and stronger in the mornings.
It's only my start, but a really big shout out and big thanks to JEFF Coach Jethro and our #battlecats team for encouragement and continued motivation and support.
Here is to the next month"
- ILSE-
It's natural to be nervous when thinking of making big changes. Especially when those changes could have an overwhelmingly positive effect on your life. You want things to go well and you don't want to let yourself down.

This is where our incredible coaches come in! They'll motivate and hold you accountable, they'll lift you up when you're feeling down, they'll keep you from quitting and will believe in you more than you can believe in yourself!

Our coaches' expertise, compassion and unwavering support will lead to a fitter, healthier, more confident you, and best of all, these changes won't just be remarkable, they'll be sustainable too!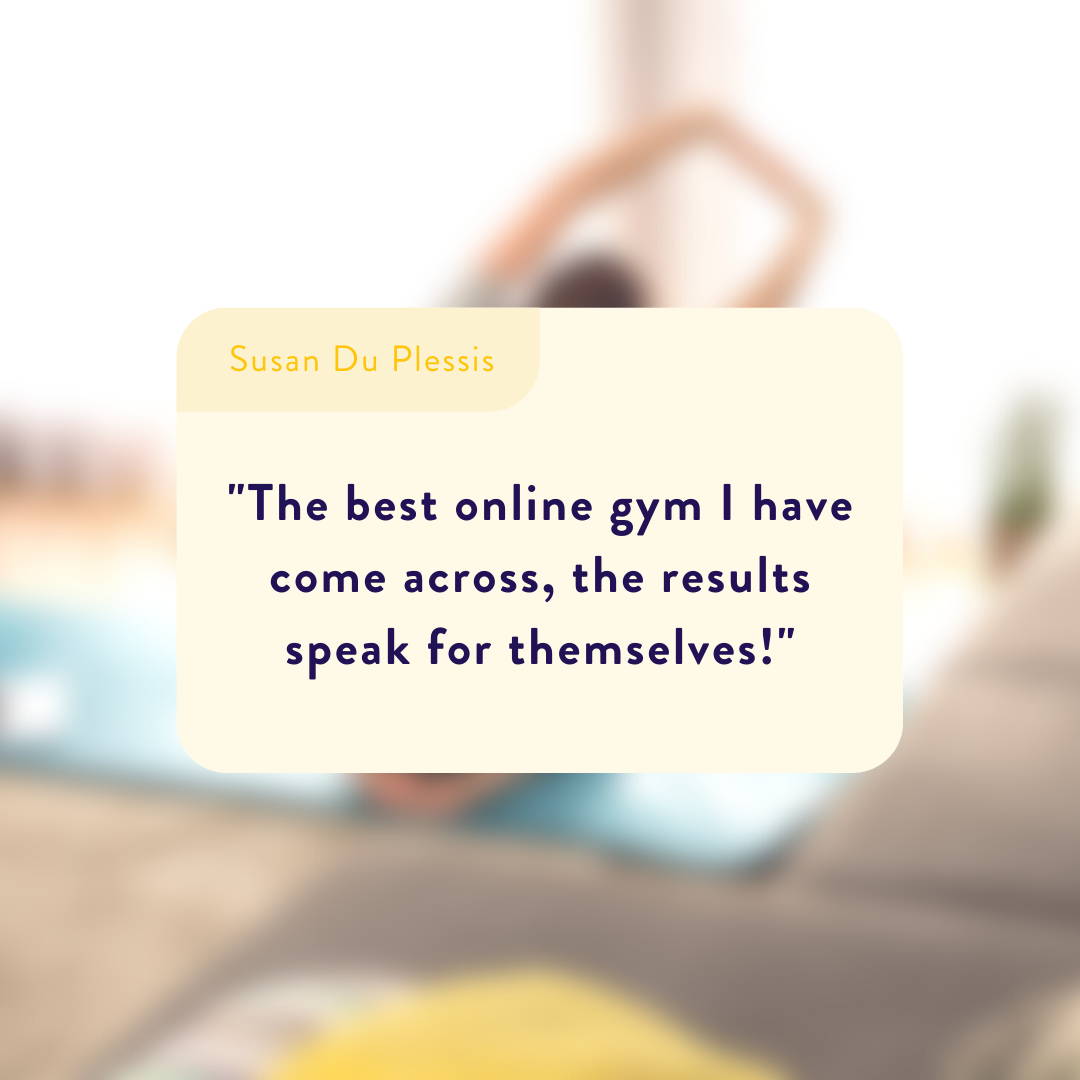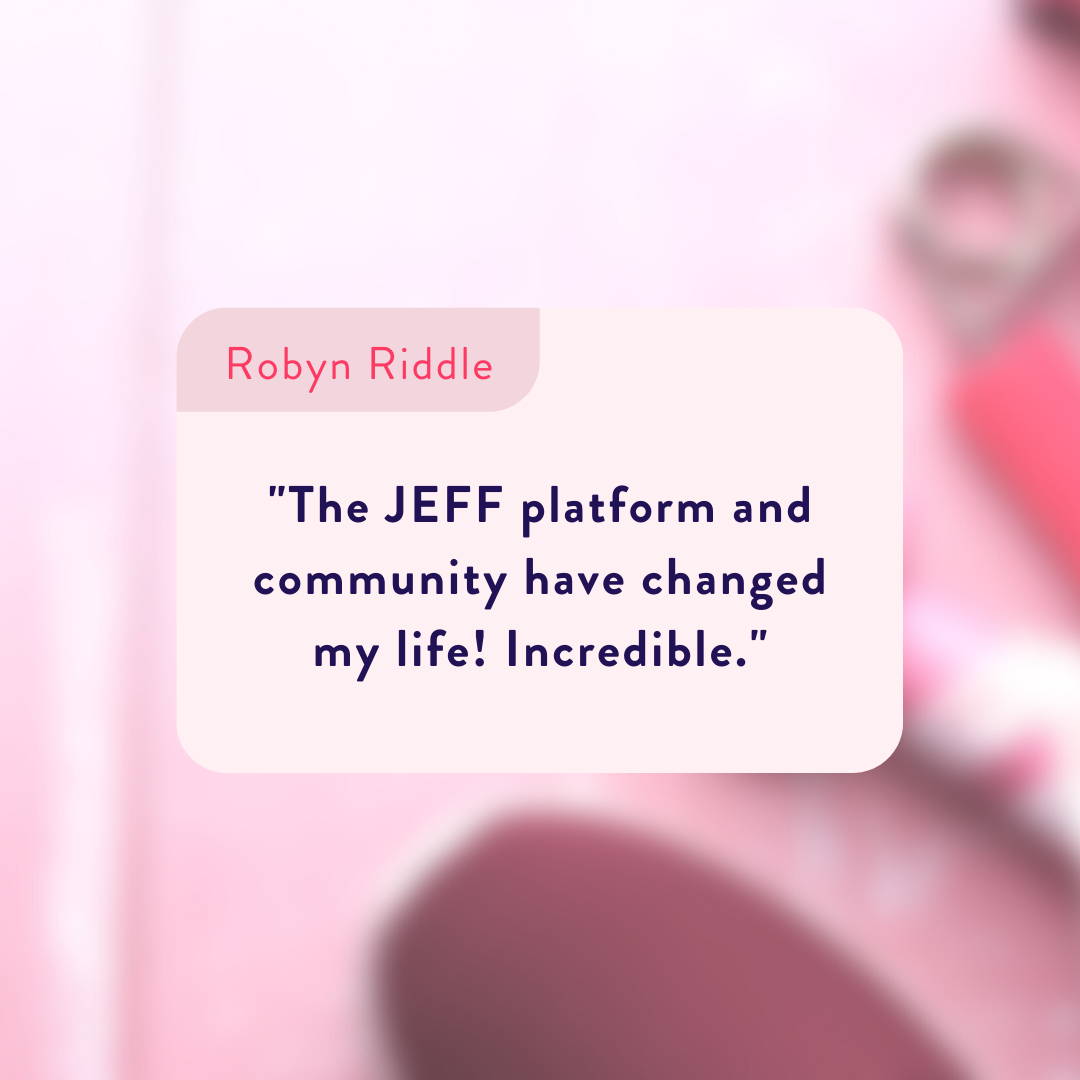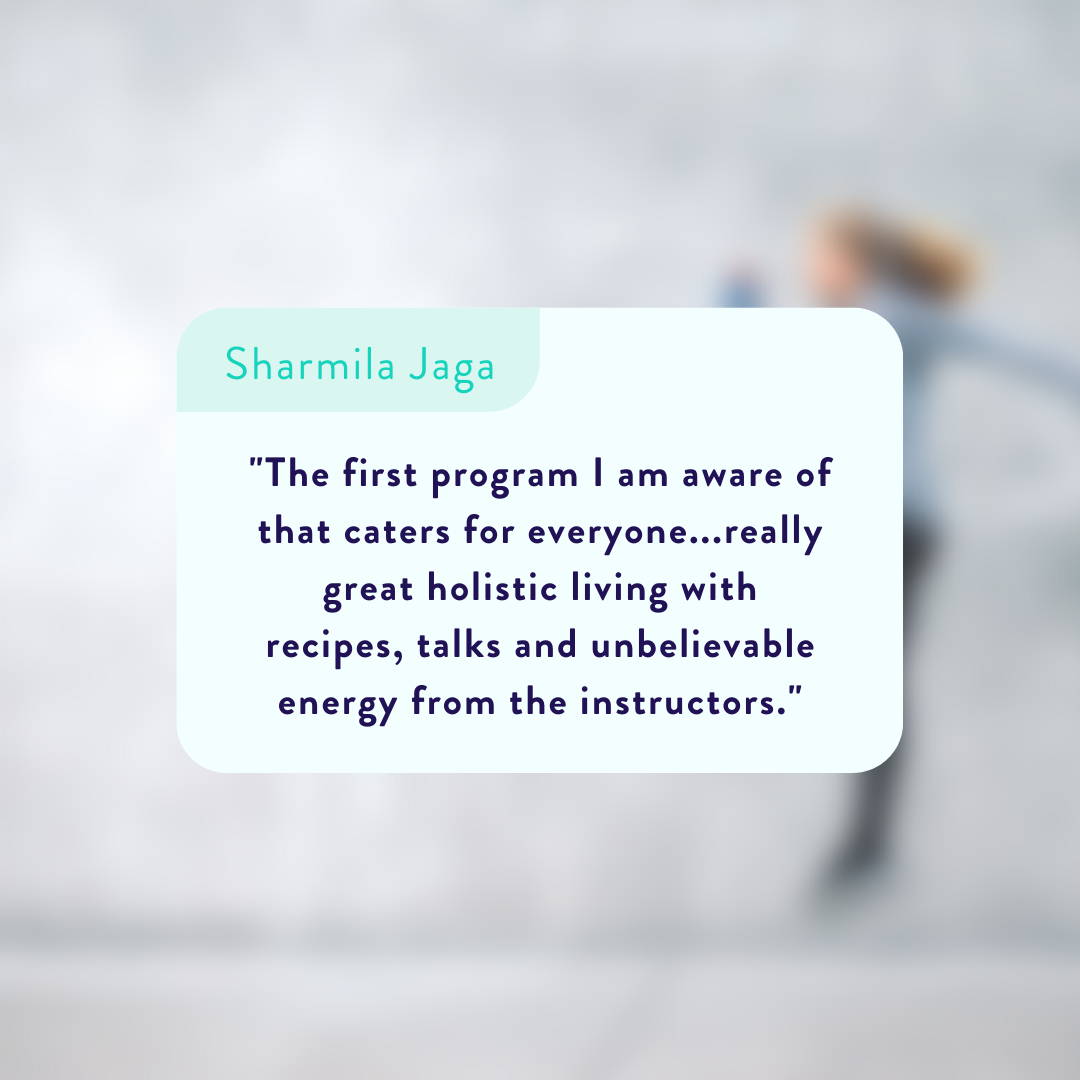 Book a free consultation
We're sure you have questions you'd like to ask, so why not book a free, zero-obligation consultation with one of our health, fitness and nutrition experts to discuss your goals?
Our team would love to help however they can!
Sign up today and take a massive step towards a fitter, healthier, happier you. Don't delay; our team's availability is limited and we want to match you with the very best coach for your specific needs!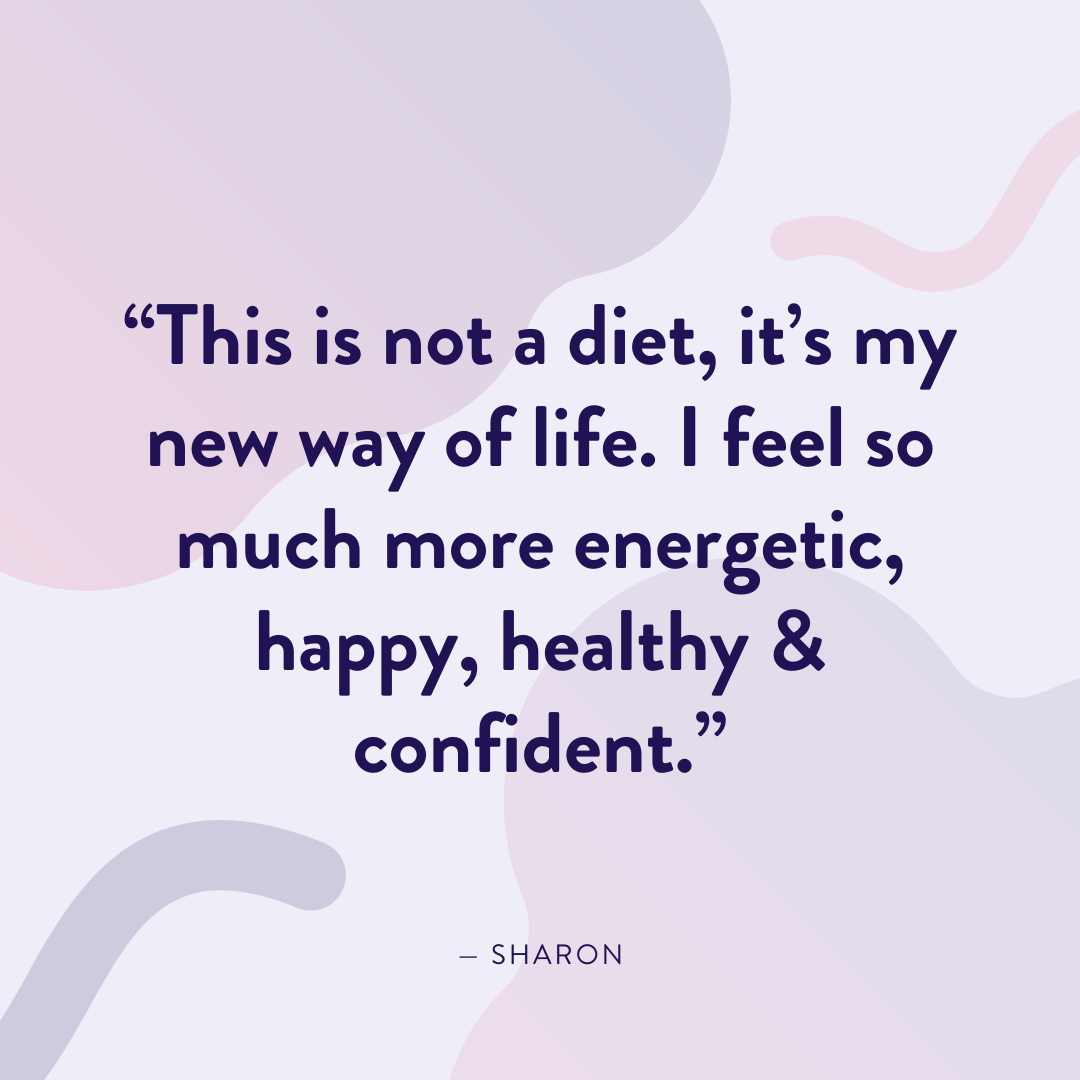 NEED MORE INFORMATION?
Book a call with one of the JEFF team members to find out more about reaching your goals.