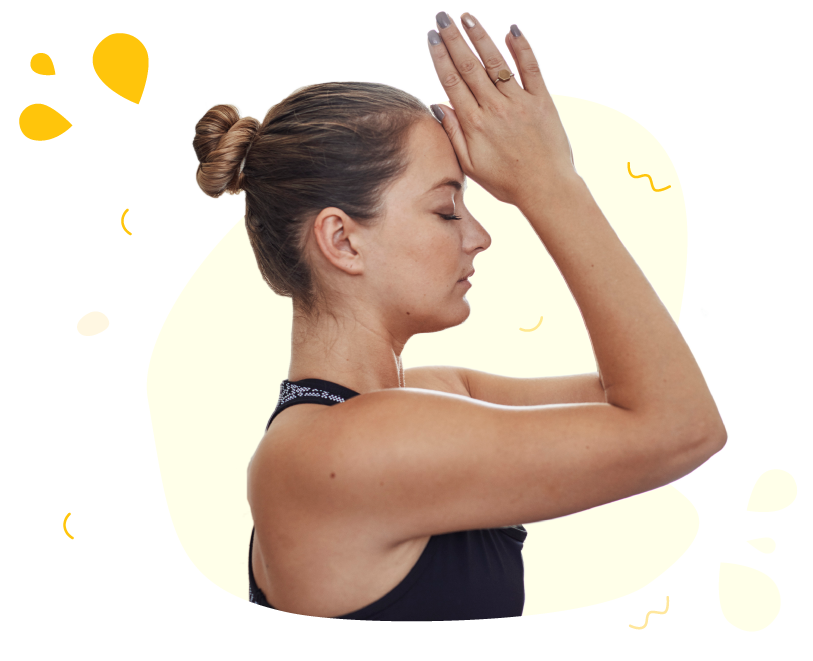 Whether you're new to fitness and need to learn to move, or you're a fitness machine, we support you to be your absolute best.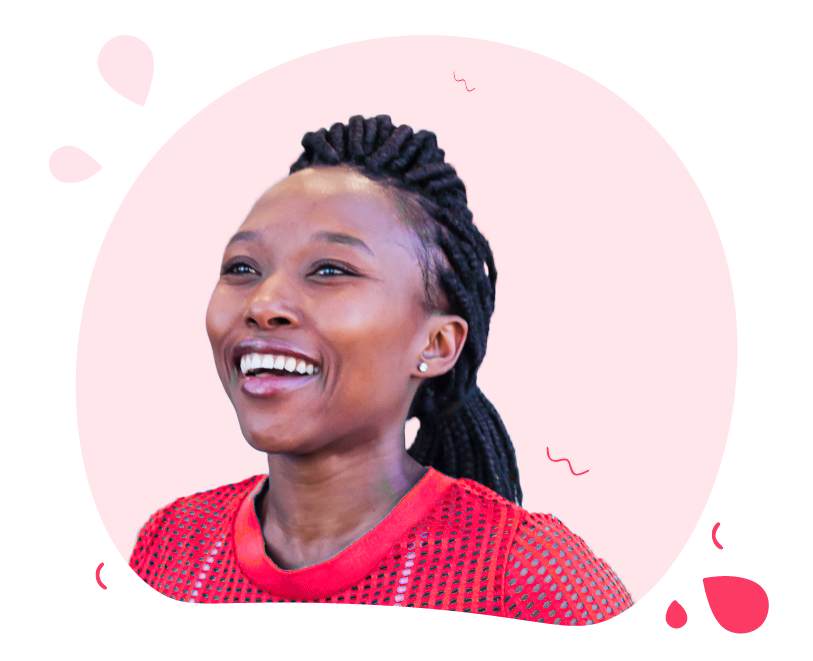 Join JEFF and get access to daily live workouts for all fitness levels.

Keep balanced with daily yoga classes and weekly live fitness education talks.
Join our 1-on-1 Program and get a tailored nutrition plan.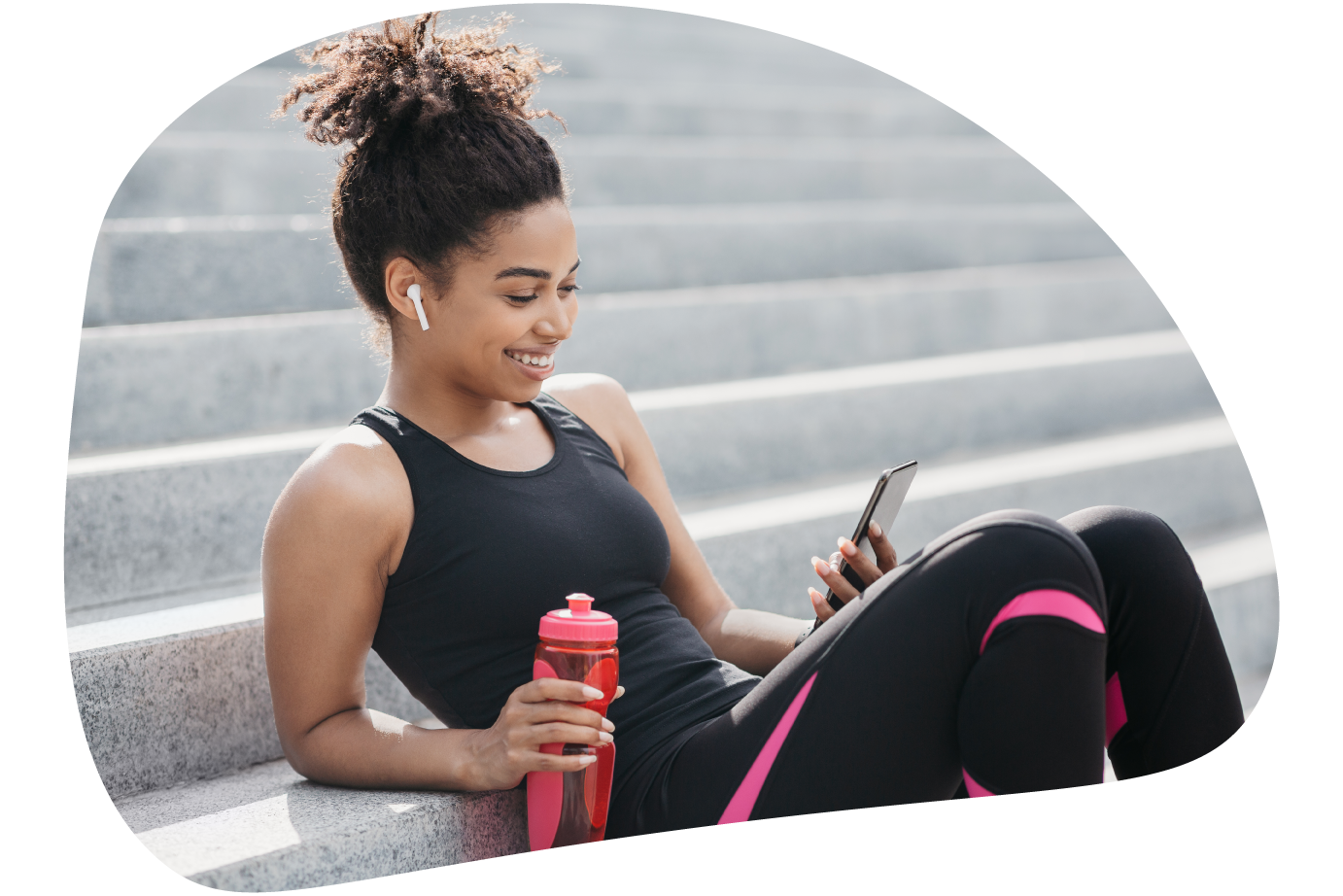 About JEFF
THE WORLD'S MOST SUPPORTIVE FITNESS COMMUNITY
JEFF Fitness is an online fitness community committed to changing lives.
This isn't some fad or a miracle formulated weight loss smoothie regime. Designed by Johno Meintjies, a world-renowned sports conditioning coach and performance specialist, the JEFF Fitness programs offer personalised diets and exercise plans that have a proven track record.

Sign up for a JEFF Membership and join us for live HIIT, LIIT, Little Legends, Flow, Run, Cook and Education sessions every day, or choose from hundreds of past sessions, guided runs and recipes. Use our JEFF Web App to access it all, get notifications and log your activity.
Commit to your results and sign up for our 1-on-1 program - Personalised coaching and nutrition for the home, gym or road that gives you flexibility, connection and accountability. You've never experienced personalised support and results like this before!
JEFF FITNESS FEATURE ON THE INSIDER SA

Fast paced high intensity training workouts to build strength and stamina.

Daily yoga classes to improve flexibility, restore muscles and calm minds.

Weekly live cooking sessions, healthy recipes and nutrition plans.
Slow low intensity training workouts for repairing and building muscles.

Weekly educational information sessions discussing all things health and fitness.

Guided runs for you to take JEFF with you on the move and get the most out of your run.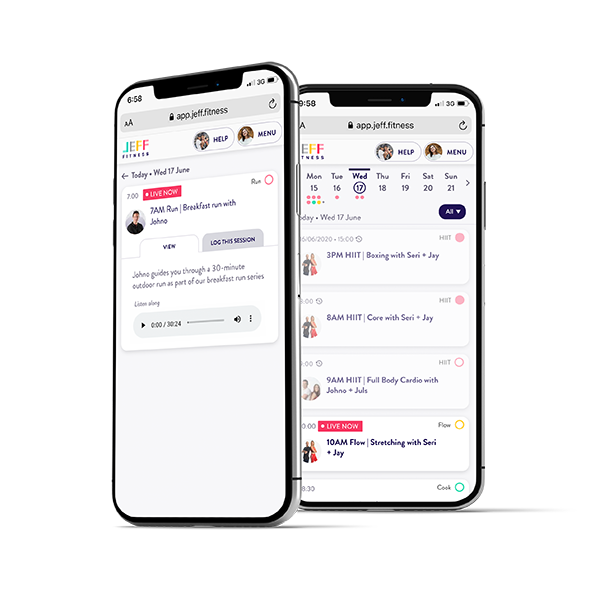 JEFF Web App
Our JEFF Web App is available to all of our paying members. Use it to track your progress, log sessions and get access to recipes and all the JEFF sessions.
WHAT'S INCLUDED?
Access to our weekly schedule
Track your progress
Ability to log all of your activities
A library of guided Runs
A library of nutritional recipes and access to live JEFF Cook sessions
Stay informed with our Weekly Newsletter
Subscribe to WhatsApp Notifications for extra motivation
Here is what our legends have to say
"I've been gyming for many years and I've never seen a change in my body in such a short space of time."
- Candice
1-ON-1 COACHING PROGRAM
"The variety is incredible and the changes are evident; in the mirror, in my clothes, and also mentally ."
- Kelly
1-ON-1 COACHING PROGRAM
"It's amazing how people can connect without even knowing each other, and it's such a positive feeling to know that you can just check in, that you have people there rooting for you. "
- Rosalind
JEFF MEMBER