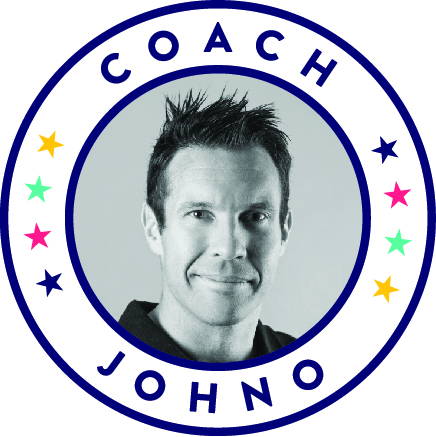 JOHNO MEINTJES
TEAM CAPTAIN
International sports conditioning specialist and performance coach
International sports conditioning specialist and performance coach, Johno is a powerhouse of positivity and endless energy, especially when it comes to health and fitness.
Johno's passion for fitness began in his school days, when he discovered the power that lay in strapping on a pair of running shoes and putting in the consistent effort to transform himself from an unfit kid into a successful sportsman.
Johno has worked with South Africa's top national sports teams, helping athletes to rehabilitate, transform and prepare themselves for significant sporting career milestones. It is through Johno's Fitness Faculty that he has brought his true passion to life: helping everyday people to change themselves for the better, forever.
Sports Conditioning
Weight Management
Strength Training
Fitness & Nutrition
Marathon Training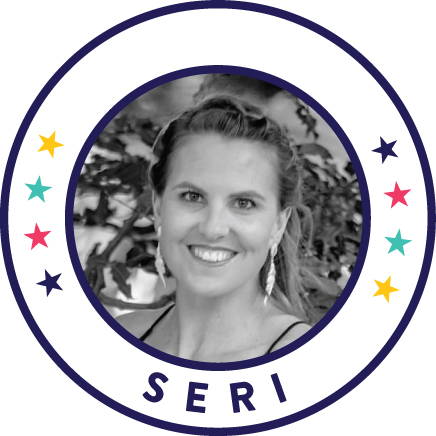 Former professional water polo, fitness guru & official unicorn
Meet Seri Harris, our JEFF Unicorn! This fiery, 32-year old professional water polo player played international level for over 10 years, both in the US, South Africa and Australia. With a heart for others, Seri is passionate about not only engaging with, but helping individuals discover and realise their value and worth. She firmly believes that exercise is a mind and body cleanser - and the healing power behind this!
Seri is married to the love of her life, Jay, and together they have the cutest pups on the planet.
Sports Conditioning
Weight Management
Strength Training
Fitness & Nutrition
Marathon Training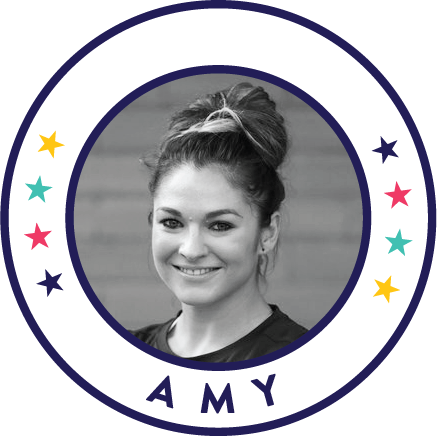 AMY WILSON HARDY
UK INSTRUCTOR
Professional rugby player
Amy Wilson Hardy is an English rugby player. She fell in love with rugby at the age of 11 and her passion for the game fuelled her to reach the Rio Olympic Games, Gold Coast Commonwealth Games and World Cup in 7s and a World Cup in 15s.
She currently plays for the English Premiership side Wasps and is working towards the Tokyo Olympics 2020.
She loves training hard and thrives off the feeling you get after you have given everything you have.
Outside of rugby and training she lives with her boyfriend Perrie and has two beautiful dogs, Rio and Hugo. She loves cooking, being outside and walking the dogs but also loves a lazy evening snuggled up on the sofa.
Sports Conditioning
Weight Management
Strength Training
Fitness & Nutrition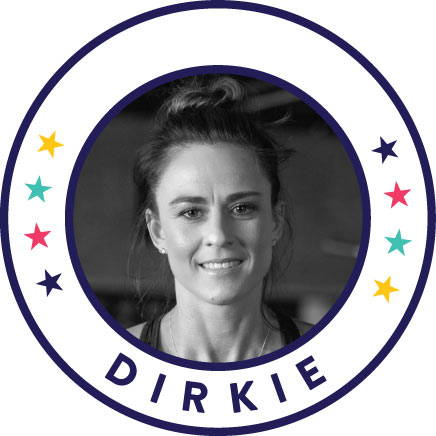 DIRKIE CHAMBERLAIN
HIIT INSTRUCTOR
International hockey star and fitness guru
Hailing from Pretoria, Dirkie has always had a passion for sport and the outdoors. She lives by the mantra that one's body and mind needs to be looked after, much like one would look after anything valuable in one's life.
‍ At the tender age of 19, after studying Sport Science at TUKS, Dirkie made her hockey debut representing SA at the 2006 Women's World cup - and has not stopped playing ever since! She went on to qualify and took part in the 2012 London Olympic games, and in her professional career of 14 years, has since represented SA in 4 World Cups and 3 Commonwealth Games. Dirkie too has both worked and played overseas in the likes of Holland, England and Belgium!
Back at home, this bush baby can't be found too far from a good ol' braai - and has a sweet spot for rusks dipped in coffee (don't we all!) She is fiercely passionate about her friends and loved ones and believes in the power of resilience - pushing through difficult circumstances that life presents in order to both learn and develop further.
"I have grown a lot in my life due to tough circumstances. However, I would not trade them for anything as I have learned invaluable lessons and come out of these challenging times a better version of myself, than when I first entered them."
Sports Conditioning
HIIT Training
Strength Training
Fitness & Nutrition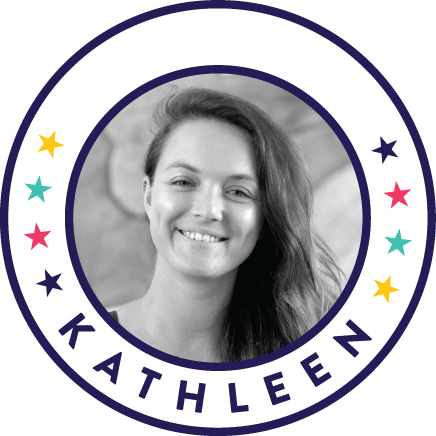 KATHLEEN BOOYSE
FLOW INSTRUCTOR
Certified yoga teacher and mental health advocate
Kathleen is a certified Yoga Teacher, Mental Health Advocate and Conscious Content creator. A journey largely inspired by her mother - a dancer of 30 years - Kathleen has a heart for the healing side of yoga and deeply resonates with the gratification that lies within teaching others.
Kathleen feels strongly about the importance of addressing mental health issues through movement and meditation - and uses yoga as a tool to help her clients with depression, anxiety and other illnesses.
An avid lifelong learner - Kathleen continues to participate in complementary courses and workshops to ensure that she is up to date in her practice and trade.
Yoga
Mindfulness
Fitness & Nutrition
DANY RIBBINK
DANCE INSTRUCTOR
Certified dance instructor
Dany Ribbink is a dance instructor from Durban . Dancing is her passion, her mojo and her favorite form of exercise!
She's been dancing all her life and has taught for many years !
She has danced professionally both locally and abroad in entertainment and musical theatre, while simultaneously running a studio and teaching hip hop and dance fitness to kids and adults of all ages.
She loves imparting joy and confidence in dance to all those that she teaches. She trusts that we can all have a whole lot of fun together while dancing our way to fitness!
Contemporary Dance
Hip Hop
Musical Thatre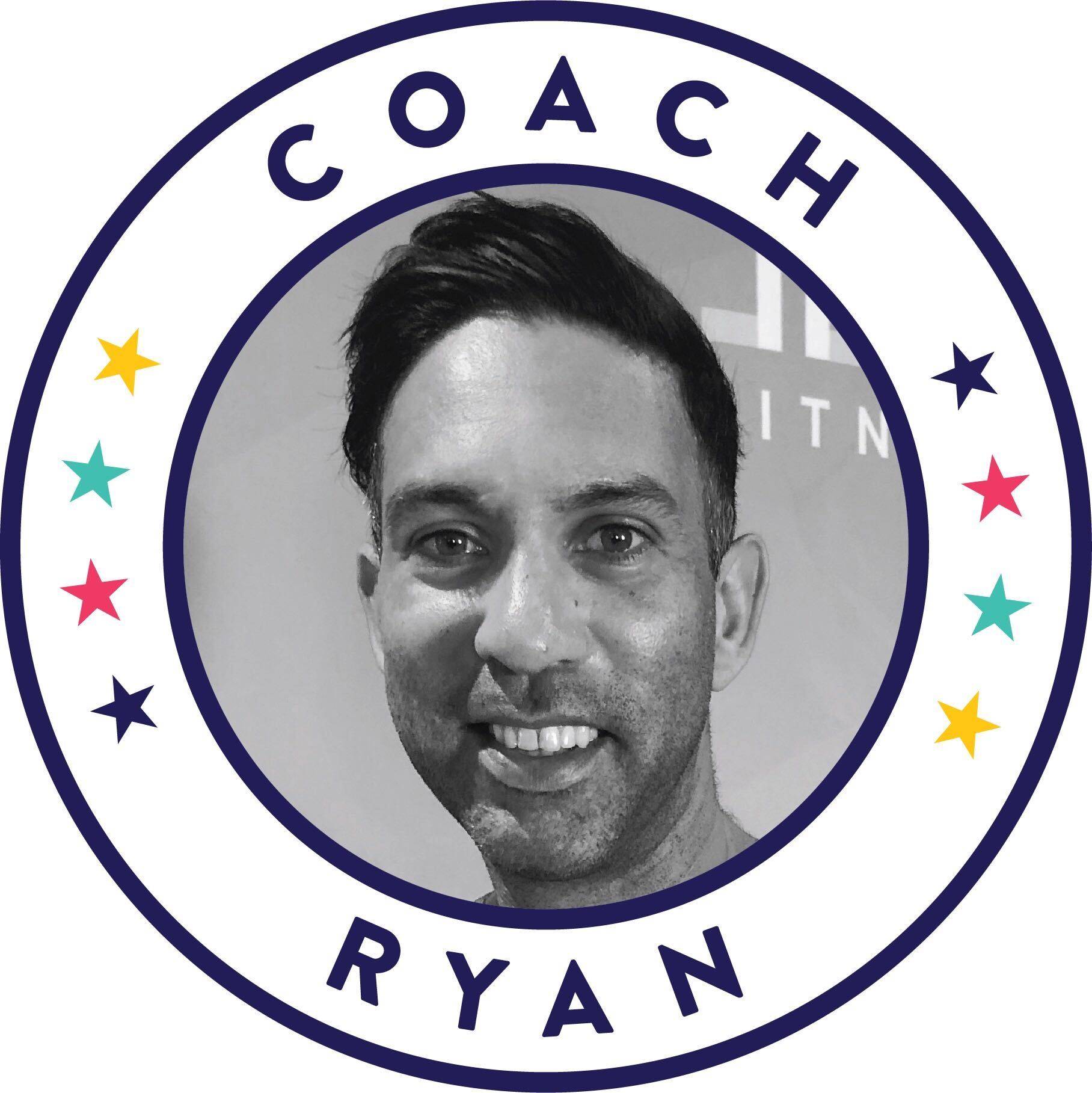 RYAN PILLAY
INSTRUCTOR & COACH
Ryan is social and outgoing, and for the last 20 years could be found on the hockey turf, coaching and playing hockey. He has coached and selected numerous ladies' teams at national and school level, and is also currently playing for the Western Province 35+ team. His love for sport and his background in Marketing have enabled him to pursue a career in a field he thrives in (both on and off the field). Ryan is passionate about making personal connections with people and over the years has grown as a coach, learning how to motivate, inspire and guide his team in order to get the best out of them, as well as himself.
He possesses the determination and drive to master challenges effectively and efficiently, all the while not taking things too seriously with his great sense of humor and ability to banter. When he is not on the hockey turf, he can be found enjoying a good old South African braai with friends and family, or kicking around a soccer ball with his son Aiden.
Sports Conditioning
Weight Management
Strength Training
Fitness & Nutrition
Marathon Training
LIZ NAUDÉ
INSTRUCTOR & COACH
Liz is a certified Personal Trainer with a sincere passion for supporting healthy, sustainable life changes!
A mother herself, she understands the importance of helping others to find balance – supporting them to make their own health and wellbeing a priority.
She enjoys the challenge of a good Obstacle Course race and quality time spent with her son, family and friends.
Liz thrives on interacting with her clients and being there for them every step of the way. Her clients are of the utmost importance to her, so you can expect to always feel encouraged, valued and supported through your life-changing journey!
Weight Management
Strength Training
Fitness & Nutrition
Functional Fitness
Post Pregnancy Fitness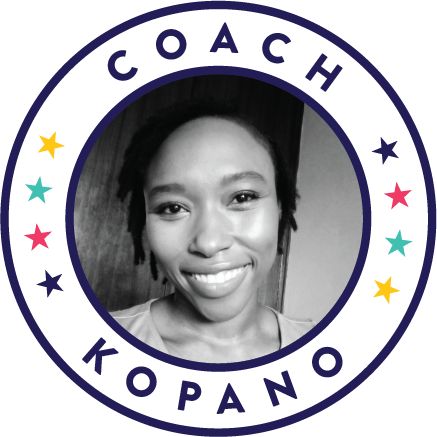 KOPANO MARUMO
INSTRUCTOR & COACH
Kopano is a Certified Personal Trainer, Sports Massage Therapist and Group Exercise Instructor.
She believes in a holistic and well-rounded approach to fitness. By creating authentic connections , she helps clients achieve more than just a healthy lifestyle. They can be fit enough to chase all types of dreams. Her speciality is Functional Training. She enjoys helping others move better during everyday life
experiences. She is also a Group Exercise Mentor and Master Trainer. She loves assisting fellow instructors to be confident in their craft by equipping them with some tips, tricks and education.
Sports Conditioning
Weight Management
Strength Training
Fitness & Nutrition
Marathon Training
LEE-ANN PERSSE
RUNNING SPECIALIST & COACH
Having spent the last 10 years of her life as an Olympic rower competing on the world stage, Coach Lee has a lot of knowledge on not only the physical aspect of training but also the mental aspect. Coach Lee is passionate about how important it is to focus as much energy on the mental aspect as the physical aspect of health.
Coach Lee has a background in Sport Science and Sport Management. Since retiring from rowing, Coach Lee has been drawn to and has found a new passion in running. The numerous marathons and ultra-marathons she has completed include: 2x Two Oceans Ultra marathons, 2x Comrades marathons, 3x Peninsula marathons, The Knysna Marathon and Redhill Marathon. She has also conquered a 100miler! Her goal is to run 10 Comrades Marathons and claim her Green Number!
Coach Lee is passionate about women in sport and advocating for equality in this field! She is a massive foodie and in her spare time you will usually find her in the kitchen if she's not outside adventuring!
Sports Conditioning
Weight Management
Strength Training
Fitness & Nutrition
Marathon Training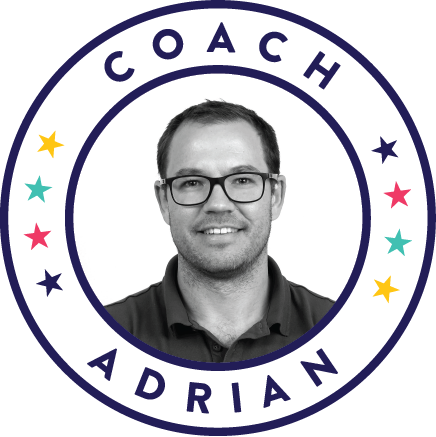 ADRIAN PENZHORN
NUTRITIONIST & COACH
Certified nutritionist and fitness guru
Coach Adrian grew up with a bat in his hand or a ball at his feet. He's a sports scientist, dietitian and performance nutritionist. He believes that nutrition can make or break your success; a well structured training plan loses its effectiveness when it doesn't tie in with a considered nutrition plan.
He has a passion for sport, exercise and good food and helping others to appreciate these things too. He loves long distance running with a few ultra marathons under his belt. He's a husband and dad of two, squeezing in a run wherever he can. Trail and time on the mountain makes him happy.
His purpose is to share the power of food, encourage people to appreciate what their bodies can do – and to enjoy the views along the way!
Sports Conditioning
Fitness & Nutrition
Marathon Training
Bronwyn has been a competitive swimmer from a young age, and that's taught her that hard training, excellent time management and preparation are key in hitting personal goals. She's a qualified sport scientist and she's got experience coaching people in various disciplines, from swimming, to soccer, to personal training. Her passion is in inspiring and motivating people to move, to get mentally stronger and to achieve things they never thought possible.
Personally, Bronwyn is a beach and water lover. She loves long beach walks with her dogs, swimming in the cold ocean, hiking the mountains and quality time with friends and family.
Sports Conditioning
Weight Management
Strength Training
Fitness & Nutrition
Functional fitness
Rehabilitation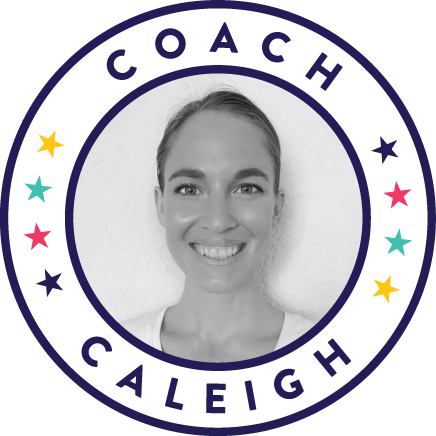 Caleigh is an outgoing, proactive and energetic human who has grown up with a massive love for all things health and fitness. She is a qualified Sports Scientist with her Masters degree in Human Physiology and has years of experience in high intensity training, chronic pain management and rehabilitation training.
As a passionate believer in living a holistic and sustainable healthy lifestyle, Coach Caleigh is driven in achieving optimal health and fitness results with her clients, which will continue to be physically attainable for a lifetime. Having personally completed JEFF 1-on-1 Coaching Program herself, she is fully aware of the massive physical and mental commitment her clients have made to this program and is ready to support and motivate them every step of the way.
HIIT training
Sports Conditioning
Sport and Rehabilitation Massage
Chronic Pain Management
Sporting Injury
Vegan Nutrition
Human Physiology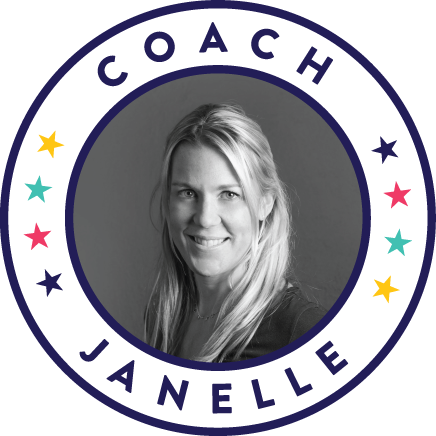 Janelle studied sports and nutrition through the Canadian NAASFP association and is a certified marathon run coach. She's passionate about health and ensuring clients reach their genetic potential. She loves taking part in CrossFit competitions as well as the Comrades Marathon, and is motivated by testing not only her physical capabilities but enhancing the mental toughness that comes with endurance sports.
Spending quality time with her children and family is an important aspect of Janelle's life. She believes there is always a reason to smile and always approaches her client relationships with positive, encouraging and upbeat energy.
Marathon training
High intensity interval training
Weight management
Fitness & Nutrition
Functional training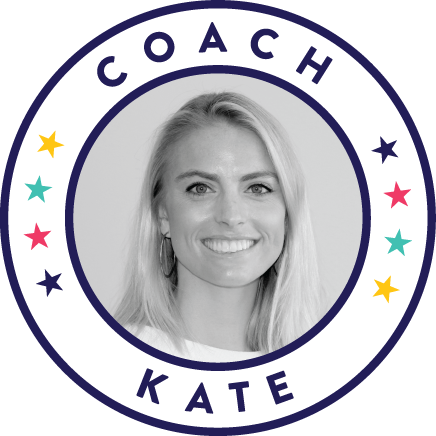 Coach Kate is all about connecting with people on a personal level. Her purpose is to help people to find healthy tools that really work for them; building their self esteem, encouraging self-love and guiding them to be their best selves along the way.
She's personally passionate about using fitness as a therapy – she loves being active and she believes that exercise has the potential to unlock great healing and happiness in people.
Kate's genuine, empathetic energy makes her the perfect coach. She's a great listener, offering her clients a safe space to be open, to unpack their life challenges and to work in real partnership with her towards their goals.
Functional Training
Strength Training
Fitness & Nutrition
Weight Management
Coach Louis was taught about discipline and the importance of a healthy lifestyle from a young age, and he's never looked back. Louis played semi-professional rugby with the Sharks then went on to a career in personal training.
He believes that a positive mindset and hard work achieves anything and his passion lies in helping people to change their lives positively – physically, mentally and emotionally.
Personally, he loves family time and being busy – you won't catch Coach Louis in front of the TV… unless there's sport on!
Sports Conditioning
Weight Management
Strength Training
Fitness & Nutrition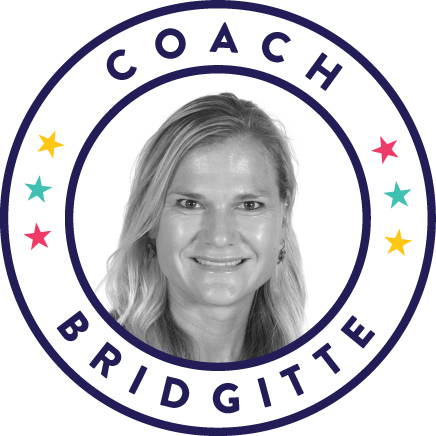 As an Olympic medal winner, with a 14 year career as a South African paddler, Bridgitte is considered one of the country's top female athletes. She brings a wealth of knowledge and experience from the health and exercise world – as well as her passion and drive – to her coaching role at JEFF. In her spare time she loves to cook, garden and surf. Her motto is: "Always believe something wonderful is about to happen!"
Sports Conditioning
Weight Management
Strength Training
Fitness & Nutrition
Marathon Training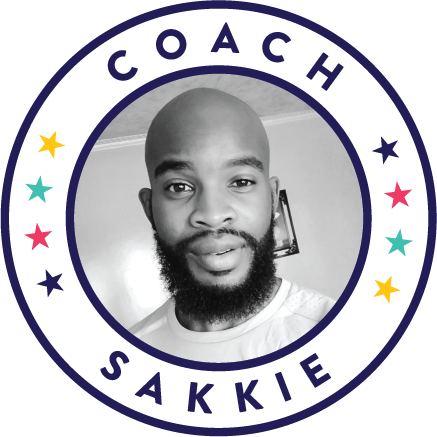 SAKKIE Ntloko
RUNNING SPECIALIST & COACH
Coach Sakkie's lifelong commitment to health, wellness and sports now guides him in his career
as a certified personal trainer and sports coach committed to helping others achieve their short and long term goals.

He has been working in the health and fitness industry for the past 8 years. The experience he gained from his formal education and his own personal experience as an athlete is what has made him a success.

Sakkie has a passion for helping people of all fitness levels achieve their desired goals. He always aims to educate, motivate and inspire everyone that he helps. His infectious energy and passion to help is what led to him being recognised as the ideal trainer for people who are looking to start their fitness journey and those who are already well established in it.
He has travelled the world training clients, of different ages, fitness levels and physical capabilities to help each one achieve their individual goals. He caters to individual needs and believes in the motto that 'anyone who has a body is an athlete' and continuously seeks to help individuals tap in to that inner athlete.
Sports Conditioning
Weight Management
Strength Training
Fitness & Nutrition
Marathon Training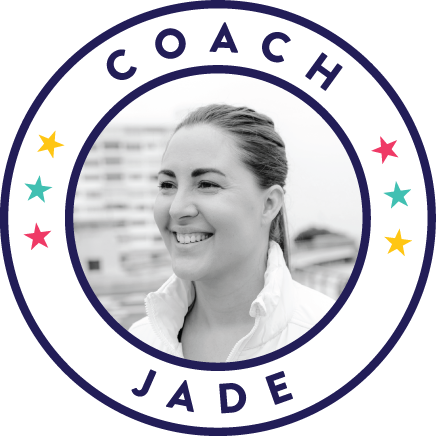 Coach Jade believes that a positive mindset is a fundamental building block in achieving anything in life. She is passionate about making a positive impact on people, helping them achieve their goals through a love of fitness, nutrition and movement. She is a former South African water polo player, is currently completing her personal training qualification and has her honors in Psychology.
Coach Jade is a past client of the JEFF 1-on-1 Coaching Program herself, so she fully understands the commitment and perspective of her clients and what a fundamentally incredible impact (both psychologically and physically) this program will have on their lives. She is a born cheerleader, motivating and supporting her clients along their journey. Family and friends are very important to Jade, and she loves sharing her time with the people who mean most to her. She enjoys going on hikes in the Cape on weekends and getting stuck into a good sci-fi series on Netflix.
High intensity interval training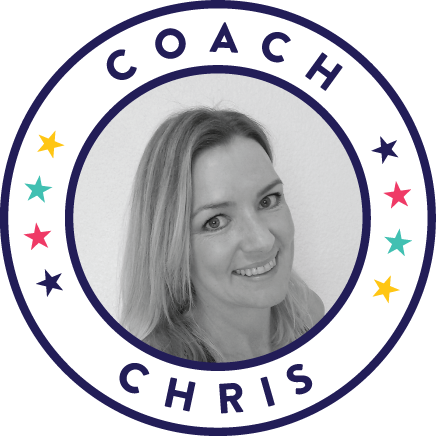 Coach Chris is a dynamic, "can-do" serial optimist who believes that everyone deserves to sparkle and shine.
She believes in kindness above all else and loves being outdoors and active. Her bubbly, empathetic personality is perfect for the fitness environment as a natural coach and cheerleader. Having witnessed and personally experienced the impact and transformations from healthy lifestyle habits, Coach Chris is passionate about keeping bodies in play mode. She lives by the saying: "You only have one life – live your best one!"
Sports Conditioning
Weight Management
Strength Training
Fitness & Nutrition
Marathon Training
Coach Natasha is a natural encourager and has an innate ability to see the beauty within the people she encounters – and she does whatever she can to draw that beauty outward. Wanting the absolute best for everyone she meets, her superpower is being able to connect with empathy and ease to people from all walks of life. As a wife and busy working mom to 2 active kids, her passion is finding ways to get the absolute most out of life through balance and wellness – and she gets fired up when she can help other moms and women to do the same.
Natasha's background in Psychology and years of involvement in community development has given her a working understanding of how powerful the mind is in the transformation process to overcome patterns in behavior that prevents change. As a JEFF 1-on-1 Coaching Program graduate, she can share her firsthand experience of what it is like to be coached through and to succeed at JEFF while understanding the challenges that can prevent that success. Cheering her clients on as they tackle and overcome those obstacles is her number 1 mission as a coach.
Passionate about social justice, Natasha is involved in many community outreach projects and often finds herself a part of disaster relief and humanitarian aid volunteer work. At home, she loves cooking and with various food allergies and intolerances in her family, she is constantly trying delicious and new ways to cook and prepare good-for-you foods. In her free time, she loves to be outdoors with her family as much as possible – come rain or shine! She says: "There is no such thing as bad weather, just the wrong clothes!" Her happy places include the beach, hiking trails on mountains, and elbow-deep in the dirt in her veggie patch or succulent beddings!
Weight Management
Strength Training
Fitness & Nutrition
High intensity interval training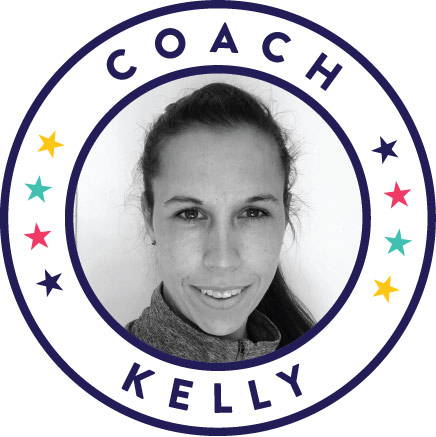 With her sports physiotherapist background, Kelly is also registered for her master's in exercise science at the University of Cape Town. As a mom of two, Kelly aims to create an active, happy, and balanced lifestyle for her whole family without neglecting important "me time" for herself, as tricky as that might be some days. Nothing makes her happier than being out in the mountains on a trail run with friends or walking out in nature with her family.
From a young age, Kelly competed in an array of sports at national and provincial level, so she knows all about what it takes to push yourself out of your comfort zone and to the next level in order to achieve your goals.
Kelly is ready to walk (or run) any challenge with you. The motto she lives by is: "The best view always comes after the hardest climb", so get ready to reach new heights with her!
Sports Conditioning
Weight Management
Strength Training
Fitness & Nutrition
Marathon Training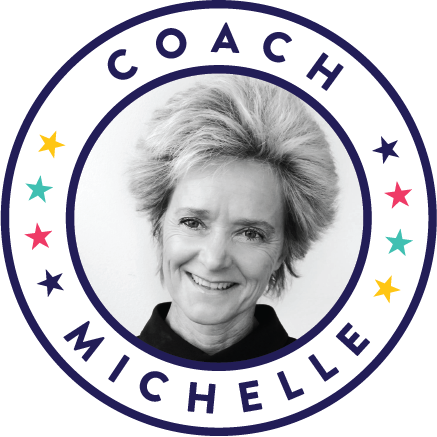 MICHELLE HALL-JONES
COACH
Mich is passionate about health and sports, having completed 15 Comrades marathons and many other endurance events, she truly understands the importance of exercise as one of our fundamental keys to tapping into our energy force within, thus enabling each of us to achieve the near impossible and making it possible.

She has spent the last 26 years building her online business in the health and sleep industry, developing products and solutions to help people understand the importance of exercise, nutrition & sleep.

She believes that each of us has a unique seed planted within us that contains everything we need to achieve our goals, all we need is the right partner to work beside us to unearth our true potential.

Born in KZN and recently moved to Cape Town she loves to go for early morning runs along Kalk Bay promenade watching the sun rise and spending time with her partner. In
her spare time you will find her in the kitchen cooking up something delicious, reading health and spiritual books or in the garden planting with her family.
Her motto is: "Leave people better than you found them everyday!"
Weight Management
Functional Fitness
Fitness & Nutrition
Changing Behaviours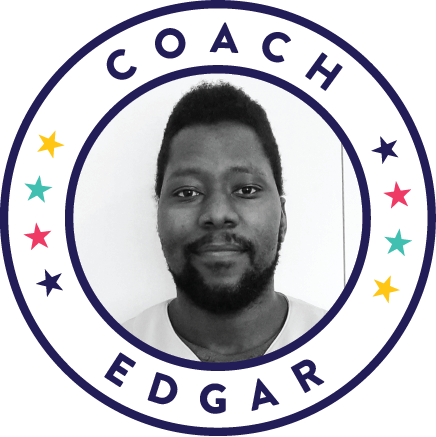 As an elite South African powerlifter, Coach Edgar has a passion for strength and conditioning. This passion and experience, coupled with his background in biokinetics and Masters in Human Movement Science from Nelson Mandela University, has allowed him to train a vast array of people from different walks of life towards the goal of becoming their strongest selves, both physically and mentally.
Coach Edgar believes that everyone should have the opportunity to see and experience the beauty and power that their bodies are capable of achieving. Fitness is for everyone who is willing to work at it. It is what we were designed to do.
With his happy and enthusiastic personality, Coach Edgar is always excited to meet new people and form strong bonds with open and honest conversations to not only to understand the "what" but also the "why" of their goals, dreams and aspirations.
High intensity interval training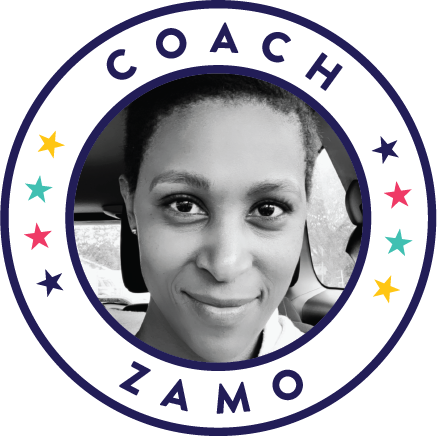 ZAMO van der WESTHUIZEN
COACH
Coach Zamo is a Sport Scientist who fell in love with exercise and sport while schooling in Norway where she participated in a number of sports as part of her schooling. Her introduction to different sports triggered her further interest in the science of movement and its affects both physiologically as well as mentally. This led to her study Sport Science and majored in both physiology and psychology. She then furthered her studies and did her Honours in high performance.
She firmly advocates that everyone can be their own superhero and believes fitness and health is a big key in helping people realise how awesome they really are.
As a mother of a toddler she has adopted the belief that " you will never have the time, unless you make the time", and "children are great imitators, so give them something great to imitate".
Sports Conditioning
Weight Management
Strength Training
Fitness & Nutrition
Marathon Training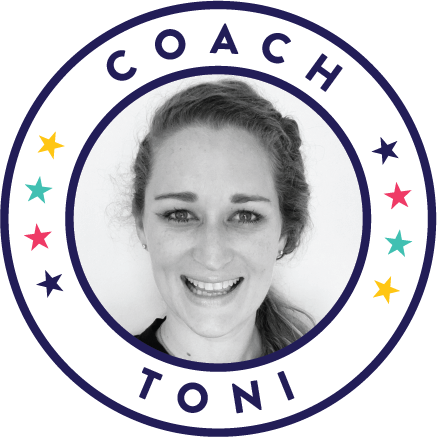 Toni is an easy-going, personable, 'always look on the bright side' kind of girl. She has always been drawn to human health, with a PhD degree in human physiology and industry experience in dietary supplements. Toni
loves how physiology encompasses the entire being – no single body system works in isolation, which is why she understands the importance of having a solid physical, mental and nutritional foundation.
Toni is a passionate foodie who loves to cook up wholesome meals and teach others to be creative in the
kitchen. She is a firm believer that we should eat the colours of the rainbow at every meal to nourish and feed our physiology.
Having experienced the commitment and perseverance that it takes to push through an exercise program, and personally used exercise to overcome life's battles, Toni uses her own journey to motivate and support others. Her empathetic, gentle nature allows others to open up about their struggles and goals.
In her spare time, Toni surfs, walks her fur-baby in the mountains, plays guitar, and experiments with food – her kitchen and the outdoors make her heart the happiest.
Sports Conditioning
Weight Management
Strength Training
Fitness & Nutrition
Human Physiology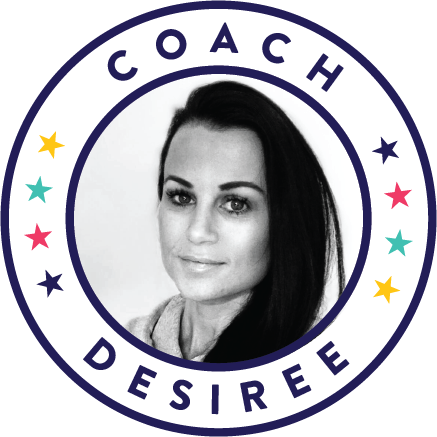 Desiree's journey in health and fitness began in 2014 when she competed in her very first fitness competition. With 2 children and being a single mom, she wants to be a role model for other women, showing that it is possible to do it all, kids, work plus keeping healthy and fit. She is a IFBB bikini Springbok athlete who has received South African colours, representing South Africa in The World Championships for bodybuilding in Paris in 2017.
Through her fitness journey she has learnt to nourish her body, to become strong mentally and physically. She believes that if you want it badly enough then you'll be able to do it! Her goal is to empower others through health, fitness and knowledge, helping them to achieve the body they deserve regardless of their starting point.
Fitness and nutrition
Sports Nutrition
Sports Conditioning
Weight management
Functional Training
HIIT Training
Strength training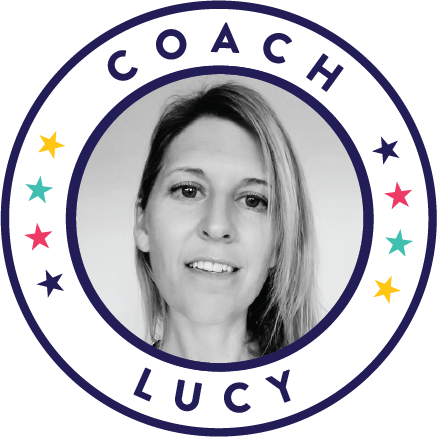 Lucy grew up in the UK. She has a degree in Psychology, is a qualified Fitness and Licenced EMS (Electro Muscle Stimulation) Trainer. She is passionate about helping people find their inner and outer strength and seeing the positive impact this has on their lives and those around them.
Before meeting her partner, moving to South Africa and having 3 boys, she led overseas Charity Challenge expeditions. Preparing and leading group hikes all over the world from trekking the China Wall, Kilimanjaro, Grand Canyon and Annapurna to cycling from Vietnam to Cambodia. Joining people on their challenges, helping them overcome their individual barriers, gain strength and achieve their goals was life changing for her, coaching became her passion and driving force.
Sports Conditioning
Weight Management
Strength Training
Fitness & Nutrition
HIIT Training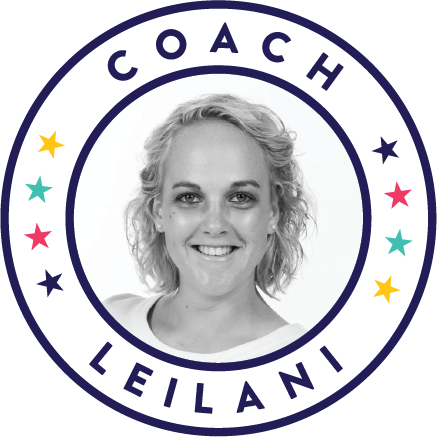 The definition of Leilani's name is what she is all about…. A blooming flower, a bundle of energy, and she can definitely confirm that dynamite comes in small packages. Leilani grew up climbing every single door frame in the house, hanging from trees upside down and just taking on any adventure she could find. As a qualified biokineticist, her patience and determination make her go the extra mile for every individual to make sure they achieve their goals.
Leilani's passion for fitness began at the age of 5 when she was first introduced to gymnastics to release her energy overload. From a young age she was thought to work hard for what you want to achieve in life. With multiple awards as gymnastics coach, Leilani also got a wide variety of other sports on her sleeve and competed at provincial and national levels.
Leilani sees the body as a big connected chain. The body is only as strong as its weakest link, by changing this weak link you unlock endless adventures. Give your body the needed attention it is capable of amazing things.
Sports Conditioning
Weight Management
Strength Training
Nutrition
Functional training
Women's health
Rehabilitation
HIIT training
Massage
Chronic Pain Management
Sporting Injury prevention and rehabilitation
Special need training
Pregnancy and post-pregnancy
Kids health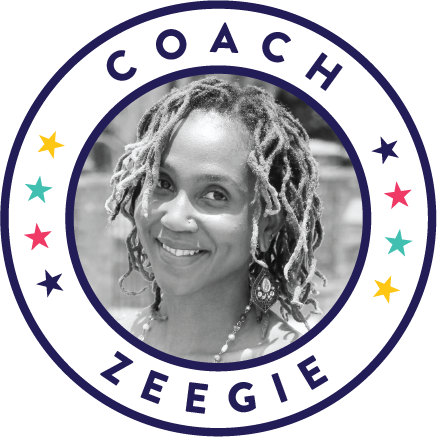 Zeegie is passionate about the active process of becoming aware of and making choices towards a healthy and fulfilling life.
In her wellness journey, she enjoys exercise, healthy cooking & eating, meditation, music, creating art, writing, spirituality, socialising and having meaningful dialogue with others.
With her Psychology background, Zeegie is sympathetic, empathetic, understanding, patient and a great listener. Her wellness passion motivated her to get a higher certificate in Exercise Science and she is now a qualified personal trainer. Zeegie has worked in the fitness industry and assisted individuals with their personal fitness goals.
Zeegie is diverse and well-travelled. She has a BA in Communication Science and Psychology as well as a BA (Hons) and Masters in Media Studies. Despite working across different industries, Zeegie believes that working in health and fitness is one of the best things that has happened to her.
With a vegan lifestyle, a free, awakened and energetic spirit, Zeegie is passionate about motivating people in their specific wellness journeys. She encourages everyone to remember that wellness is indeed a state of 'complete physical, mental, and social well-being, and not merely the absence of disease or infirmity'. Her joy and desire in helping people is perfectly complimentary to her important role as a JEFF Coach.
Personal Fitness Trainer
Sports Conditioning
Weight Management
Strength Training
Fitness & Nutrition
TRX Suspension Training
HIIT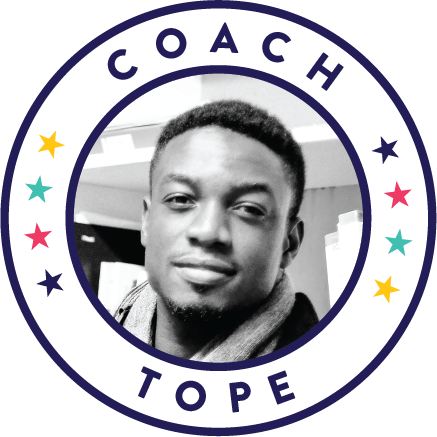 Tope is a vibrant guy who is always ready for a good conversation, connection and an exchange of stories. Having loved healthcare from childhood, he is rounding up his PhD in Human Physiology. He believes the human body is a fascinating system.
An avid sportsman, he has been involved in fitness and health for over 8 years. His philosophy has always been: "getting healthy should never feel like punishment". He believes that viewing health and fitness as a marathon rather than a sprint is key to being able to live a sustainable healthy lifestyle. As such, finding the balance is vital. Tope believes that taking care of the mind and body are just as important as being disciplined and committed to exercise.
Having harnessed the power of a commitment to a healthy lifestyle and exercise, Tope is happy to teach and share lessons from his own life experience. As an active listener, Tope is always happy to lend an attentive ear.
When he isn't cracking jokes, Tope is cracking code and working on his new hobby of coding. Tope also loves the outdoors, working on human Physiology, working out, and actively exploring nature, photography and videography.
Sports Conditioning
Weight Management
Strength Training
Fitness & Nutrition
HIIT Training
Jenna is a huge encourager of people and loves to walk alongside them as they embark on their personal fitness and wellness journeys. She loves to connect with people and through understanding and compassion she is able to get the best out of her clients and create real, long lasting, positive change.
With her 10 years experience as a Biokineticist working with a variety of chronic and orthopaedic conditions as well as road and trail runners from a beginners level to elite, she has been able to live out her passion for movement, mental and physical health and connecting with people from all walks of life and backgrounds.
She has always loved exercise and the people aspect of various forms of exercise and from an early age competed in numerous sporting activities, now focusing on Ultra running having completed 7 Comrades (green number loading;)) as well as various other marathons and ultras. She still plays competitive hockey. Between working, running and hockey she has learnt the importance of proper nutrition, rest, exercise prescription and the value of being part of a team.
She is a previous JEFF 1:1 client so understands the program and how it can be balanced and incorporated into a busy schedule as well as been testimony to the program's effectiveness and the hugely positive impact the JEFF family has on its members.
Weight Management
Marathon Training
Strength Training
Fitness & Nutrition
Rehabilitation
Mindset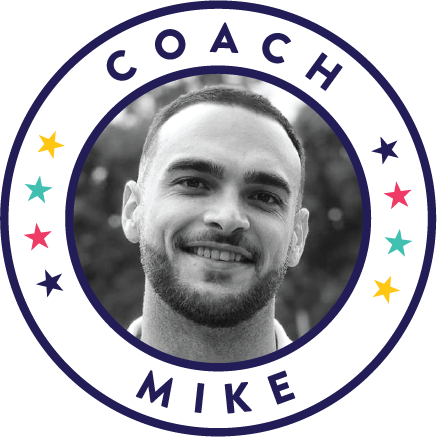 Born and raised on a farm, Mike was introduced to an active and healthy lifestyle from a very young age. During school he pursued sport very seriously, representing Kwa-Zulu Natal in Cricket, hockey and tennis and then going on to represent South Africa at the 2011 Indoor Cricket World Cup where he was awarded the Protea Blazer.
After moving from his farm to the city, Mike started emotional eating and learnt all about the damage bad nutrition can do to our bodies. He was diagnosed clinically obese before he had to make the decision to change his lifestyle but learnt that its never too late to turn your life around.
He then spent 2 years in competitive bodybuilding while studying to be a personal trainer, which played a big role in moulding him into the all rounded trainer I am today.
After 4 years as a Personal Trainer Mike aims to use his knowledge and experience to educate and empower his clients through their health and fitness because eating well and keeping fit are about so much more than looking good.
"Health becomes happiness, so let's work together towards a better, stronger, healthier and happier you."
Sports Conditioning
Weight Management
Strength Training
Fitness & Nutrition
HIIT Training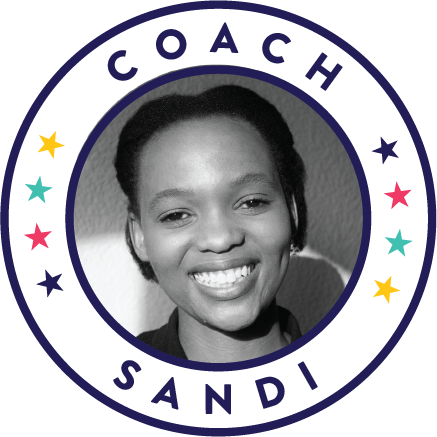 Sandi is a qualified Biokineticist and athletics coach, from the friendly city, Port Elizabeth.
Motivated by her own love for athletics and other and other sports, she embraced the track all the way to Eastern Province, running as a middle distance athlete.

Coach Sandi is passionate about health and wellness and enjoys seeing people realise their full capacity, mentally, emotionally and physically. As a huge advocate for holistic well-being, she believes in a positive mindset and knowing yourself correctly to achieve the best of you.

She has worked with athletes through volunteering as well as in the wellness industry health screening, addressing health risk factors. Her speciality is wellness and health, fitness evaluations, including functional movement and cardiovascular fitness.

Having overcome her share of orthopedic injuries , she stands by the core foundations of prevention and rehabilitation and is on the journey to running her best 10 km, since she parted with the track and enhanced her own health objectives through the flexitarian lifestyle.

Inspired by the outdoors and nature, she spends her weekends hiking and meeting people from all walks of life. As she spent some time teaching English as a second language, she is drawn to people of different cultures and backgrounds.
Middle distance Running
Rehabilitation
Weight Management
Sports Conditioning
Fitness & Nutrition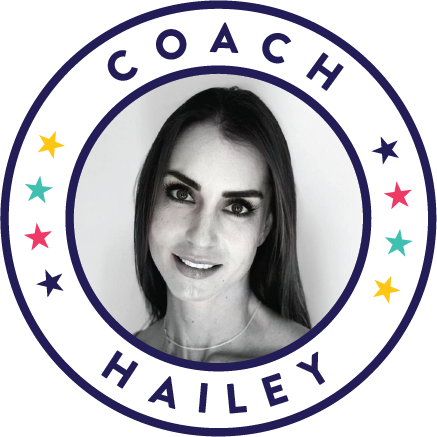 Having always been passionate about training hard, eating healthy and living a balanced lifestyle, Hailey left the corporate world to persue her passion in the fitness industry. Successfully attaining her Personal Training and Nutritionist certifications, she is determined to help and inspire others to reach their goals by embracing sustainable methods of a healthier, balanced lifestyle.

Hailey is an all rounded health and fitness enthusiast. If she is not in the gym with weights in her hands or outside with her running shoes strapped to her feet, you will find her in the saddle of her bicycle or in the kitchen whipping up the most delicious guilt free treats.

Between school runs, extra murals and running a household, Hailey is well aware of how hard it can be and how much discipline it takes to fit in 'me-time' and time for training especially on days where energy and motivation are low.

It's not all work and no play for this wife and mom of two. Family is everything and weekends are filled with activities the whole family can enjoy...from dog walks to the MTB tracks.

Always having been a people's person, she strives on one-on-one interaction and being able to connect with others on a deeper level. Her primary focus is to help people realise that through good, honest, well-balanced nutrition, exercising the right way and willingness to put in the hard work, they can reach their goals.

Hailey lives her mantra:
'Discipline, Determination and Dedication!'
It's what get's you to where you want to be…and in order to reach your full potential you need to trust the process every step of the way!
Sports Conditioning
Weight Management
Strength Training
Fitness & Nutrition
HIIT Training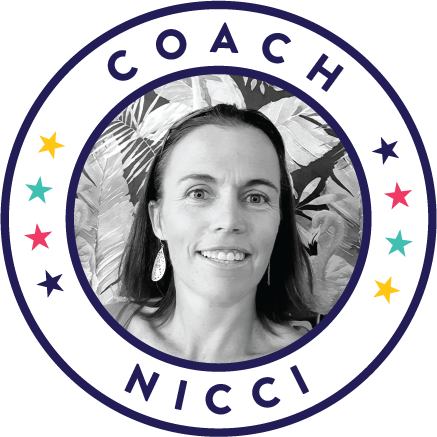 Coach Nicci, is wired to connect with anyone anywhere and her energy is contagious. She lives the motto, that strangers are friends that you have not met yet, and her friendliness, kindness and humility are completely disarming. These traits have helped form many lasting friendships with colleagues, team-mates, and even the opposition, over the years. A degree in Sport Psychology and a passion to unlock people's full potential, makes her thrive and an ideal partner in a journey in this discovery. She strongly believes that we should do something each day that our future self will thank us for and that taking the time to know what we need is the most basic step to happiness.
Nicci competed in water polo at a provincial level and competitively rowed at a national level. Mountain-biking, trail running, and paddling are just one of her many hobbies, but it was her love for swimming, running and cycling that saw her complete both the half and full Ironman. Nicci is a firm believer in the importance of developing a gritty mental toughness which is a well spring of untapped abilities relating to the human body. Her love of people, empathy and the time she spent working with various NPO's has equipped her to push as hard as possible, and as soft as necessary.
As a mother of a 5 and 6 year old, she knows first hand how busy life can get, and the excuses one has not to make "me" time. Fortunately, through these challenges Nicci has learnt tricks of the trade that she is eager to share with others trying to balance work, family and fitness. As a recovering fussy eater she is both knowledgeable and understanding with regards to poor nutrition, but she herself has learnt that abs are ultimately made in the kitchen and has victoriously overcome her mental barriers. The positive effects have literally changed her family's lives.  
Her greatest passion is making a difference in the lives of each and every person she encounters whether its with encouragement, understanding, empathy or knowledge she is all about compassion and connection and can't wait to meet you.
Weight Management
Functional Fitness
Fitness & Nutrition
Changing Behaviours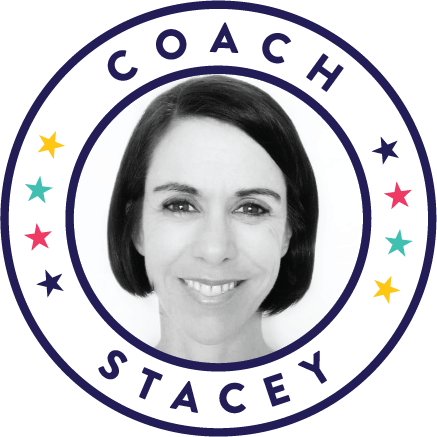 As a certified Personal Trainer, Stacey is passionate about health and partnering with people to help them on their journey to great health. This has been her career and her vocation for the past 15 years - helping people get to optimum health through movement and nutrition. Her belief that one can't be fully healthy unless body, soul and mind are healthy, means that balance in everything is key. Stacey believes that habit change is sustainable when it fits into your lifestyle, and therefore, the JEFF principle of 5.5 days out of 7 of clean eating and exercise perfectly aligns with her values.
Stacey is a married mom of two busy young boys, fully empathizing with the struggle to find balance that so many experience. However, the key to her contentment is through an active, healthy lifestyle that values both physical and mental wellbeing.
For Stacey, there's nothing better than helping to improve people's lives. Being a part of that journey is humbling and a great privilege for Stacey.
She's also fiercely proud and won't back down from a challenge especially if it's something people think she can't do. And when it comes to her clients, she fiercely believes in the ability of each individual to be their best. She'll be in your corner, every step of the way on your journey to great health.
Weight Management
Sports Conditioning
Fitness & Nutrition