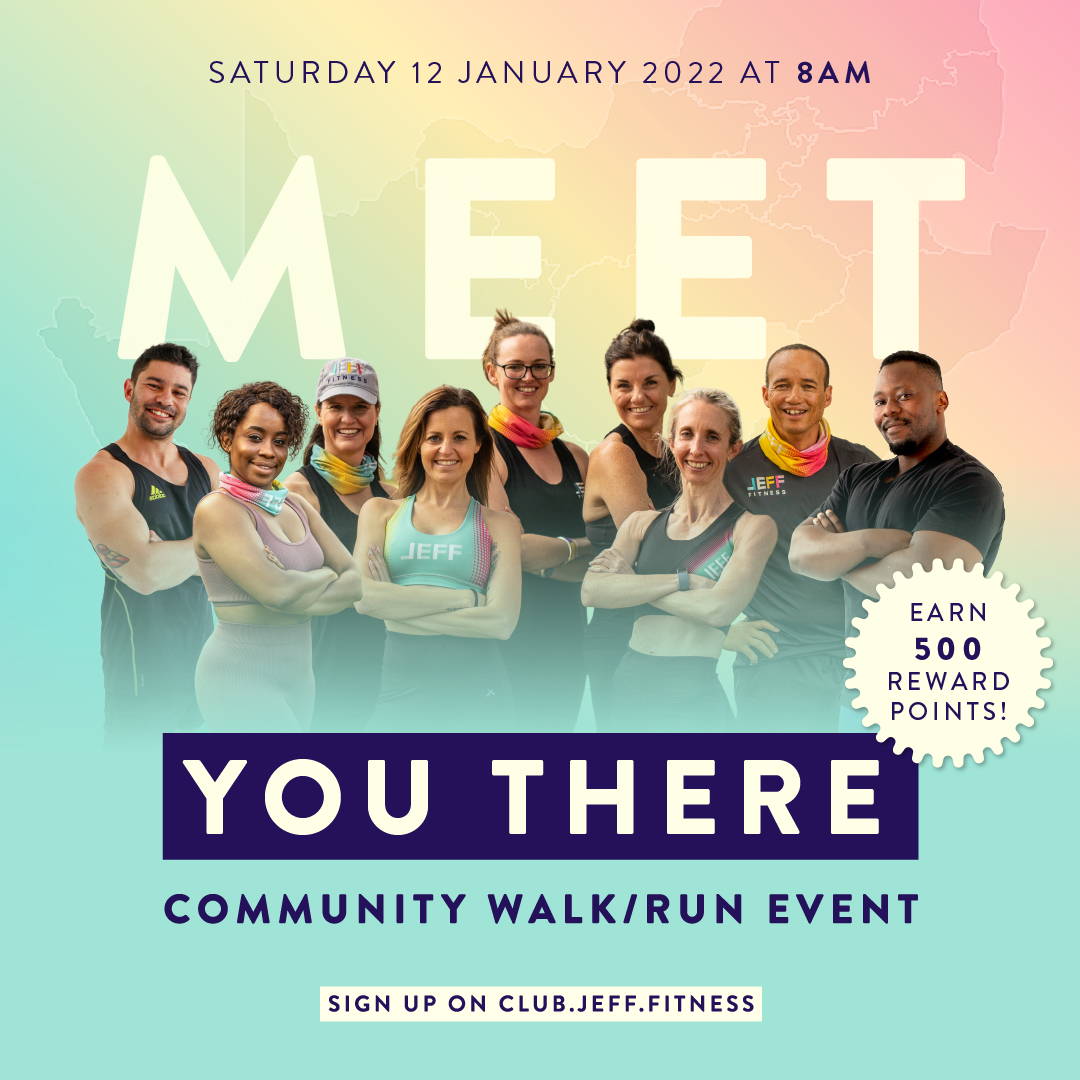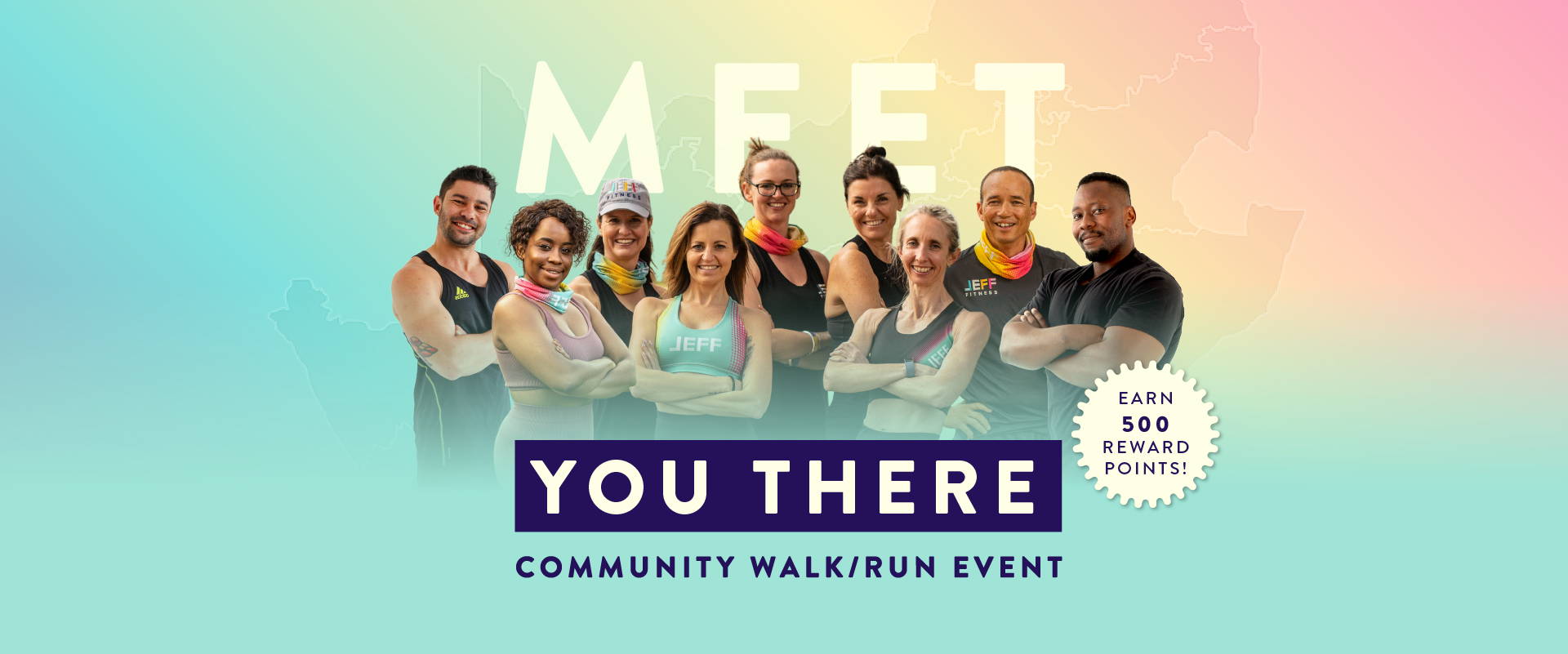 WE'LL MEET YOU THERE!
Join our instructors, coaches, ambassadors and the broader JEFF Community this Saturday, 12th February, at 8am at Park Runs across the country to walk and run together
MEet WHO, WHERE?
That's completely up to you!
Led by our Move for Love leader, Seri, we're creating a Meet you There event for a virtual or in-person walk/run. To join, browse the Community Fitness Feature in the web app, find out where your nearest community event is, rope all your loved ones in and join JEFFers in moving for love, together! 🤝
Or create your very own event with JEFFers nearby or with your bestie that lives across the globe - the beauty of an online fitness community. 🌍
However you decide to join, you'll have the entire JEFF community putting their health and fitness first and moving together!
Tune in on JEFF Together from 7:30am for a pre-walk/run build up with Seri, who will be bringing in instructors, coaches and the community from around the country live!
Not signed up yet? Sign up here: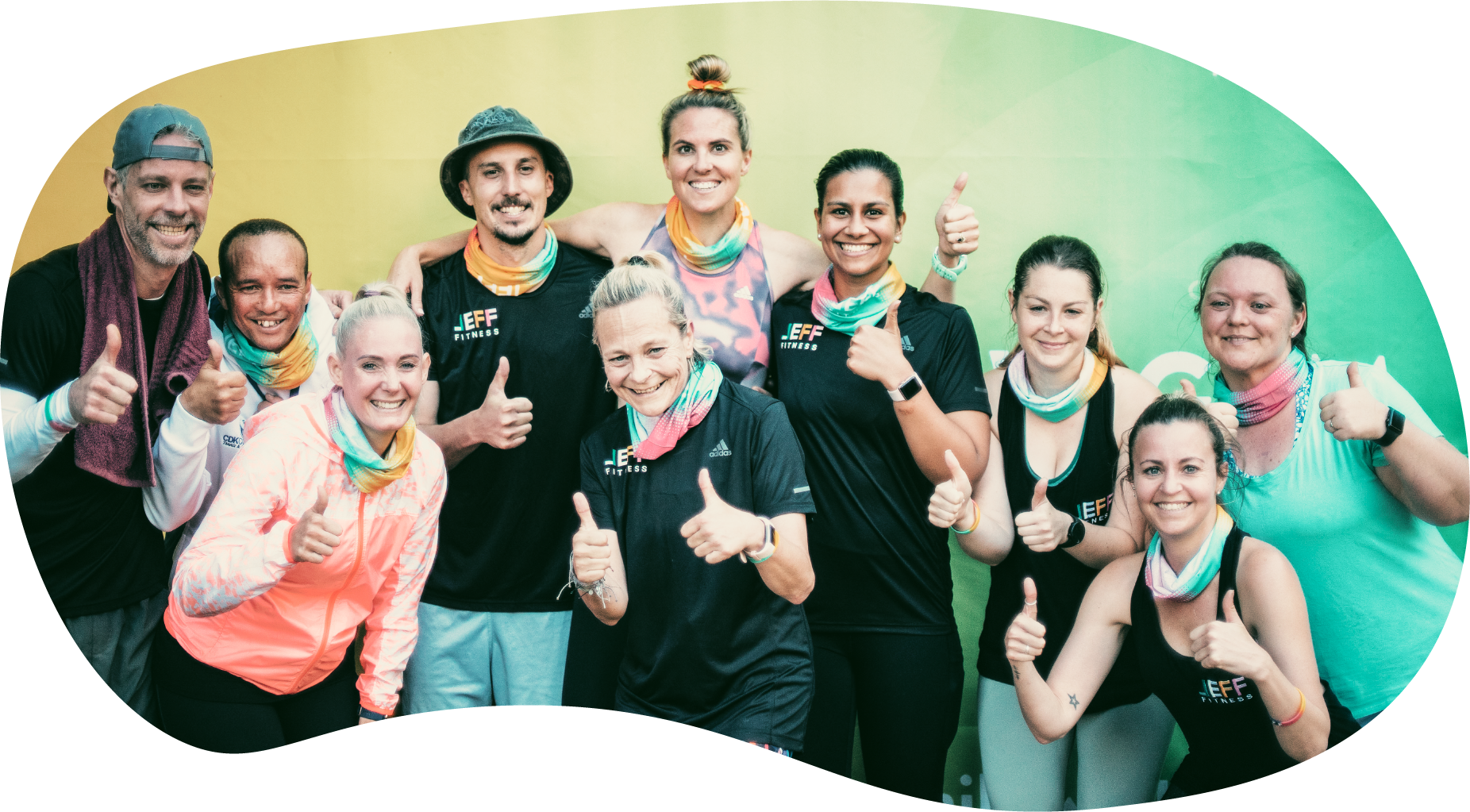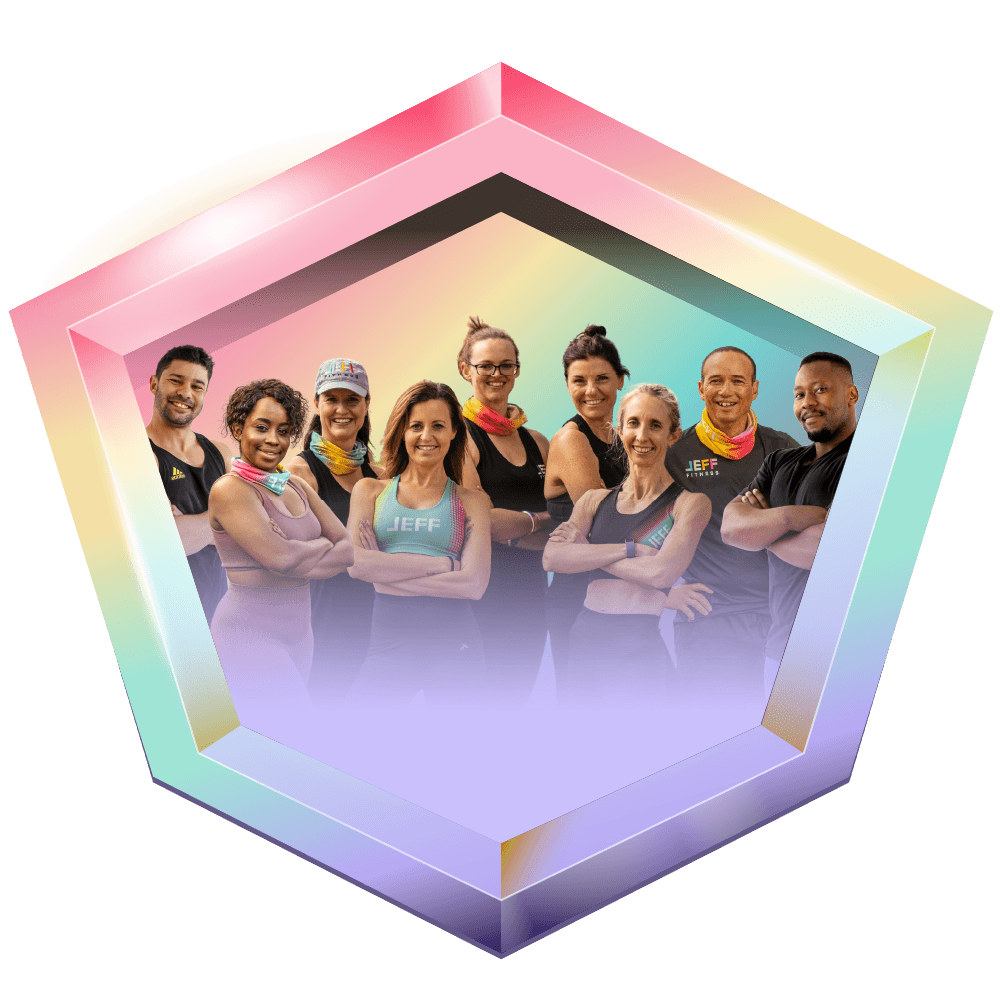 EARN REWARD POINTS &
A BADGE!
On the day, take a selfie with fellow JEFFers and share it in JEFF Together to claim 500 reward points! 🏆
Log your walk/run with your fellow JEFFers to earn a limited edition badge in the JEFF Web App.