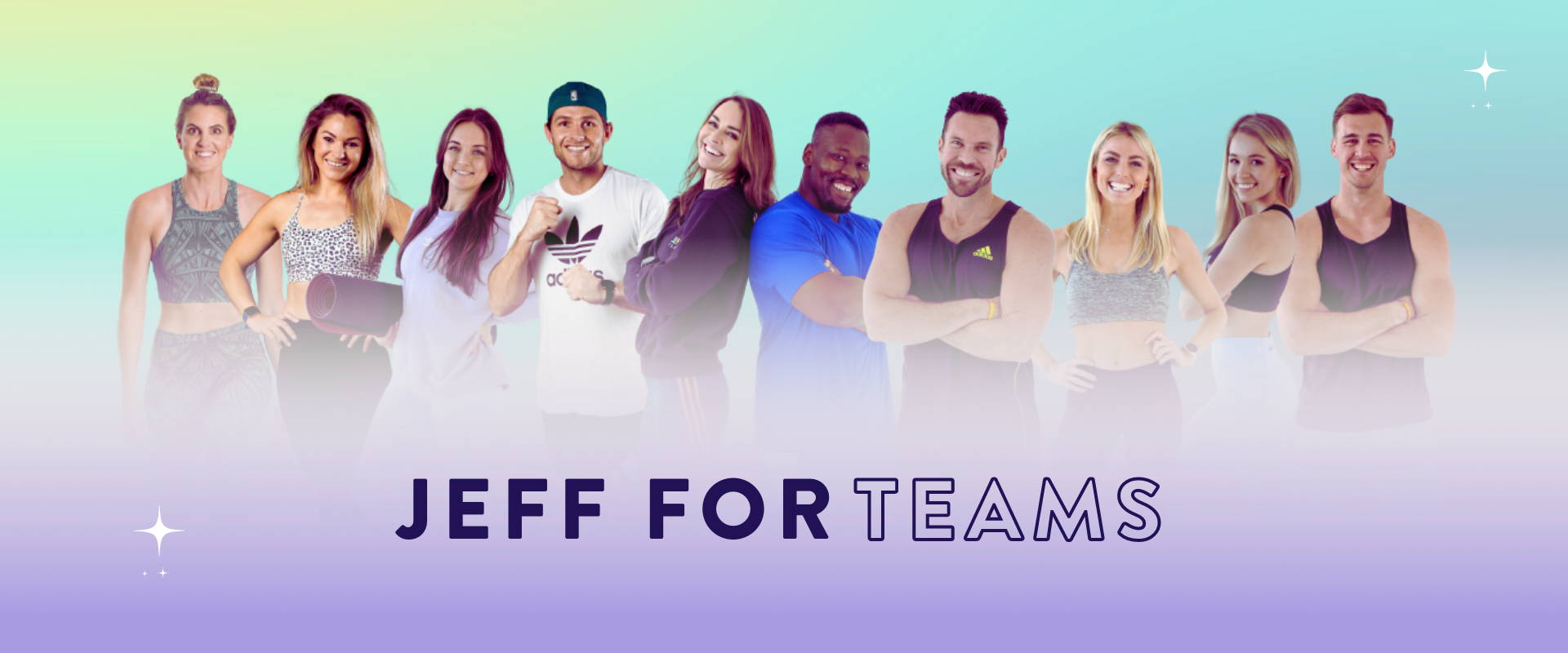 Challenge yourself & your team
Everything functions better when all the moving parts work in unison, like a well-oiled machine. The same is true for corporations and big teams: having everyone work toward a common goal builds relationships, collaboration and communication skills! To build your team (and your body!)
Who is JEFF?
JEFF is the world's most supportive online health and fitness platform. Offering daily live classes with world-class instructors, recipes, cook-alongs, and educational talks. Feel the energy and support of our incredible community of 70,000+ across the globe.
Exercise.

Eat well.

Thrive.

TOGETHER.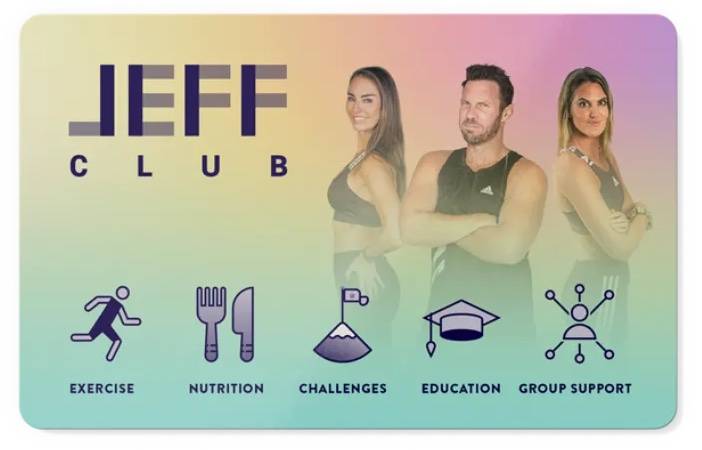 Choose from an incredible range of online fitness and nutrition programs*, with expert recommendations available to help you find exactly what you need. Join 8-person accountability groups, featuring world-class Coaches, to feel tremendous daily direction and motivation! Supported by your group, and guided by our programs, you'll exercise and eat well 5/7 days each week, and achieve remarkable, sustainable results!

*Including exclusive Club recipes!
✓ You'll follow an exciting, expert-led 21-day exercise program with other, real people just like you!

✓ You'll cook from fresh and varied monthly menus, with recipes tailored to your preferences, and portions matched to your needs.

✓ You can do our courses to strengthen your mindset, level up your knowledge, and more!

✓ With the help of your amazing accountability group, you'll keep your eating and exercise on point 5/7 days a week.

✓ The result? You'll earn rewards, entrench new habits, see your physical performance and body shape change, and meet a healthier, happier you!


Connection & team building

We know that connection is where the magic happens, where the seed of change takes place. We choose "live" to feel alive in a digital, challenged, disconnected world.

Employee tracking & engagement reporting
Measure the level of engagement from your employees.


Connect with inspiring instructors
Support and guidance from expert instructors plus live, interactive classes



Improve retention

Invest in the connection of your team members and health of your employees for a happier and healthier team.

Health & wellbeing talks

Covering topics such as: How to manage stress, balancing work and fitness, returning to work post COVID, tips for success, setting goals and more.


Optional branded workouts and talks

Showcase your brand to the JEFF community.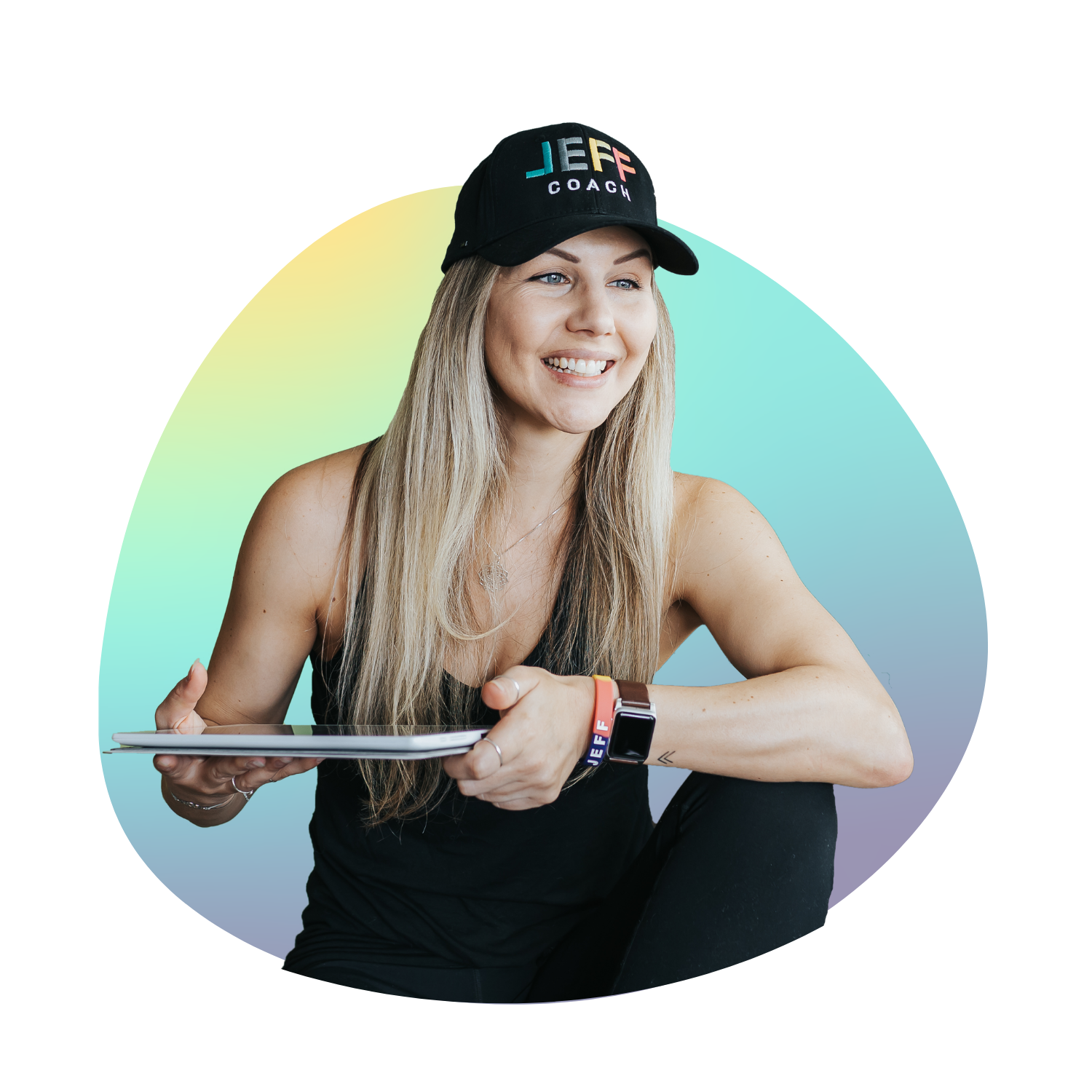 How does it work?
1. You choose a month to have your team join JEFF - either once off or on a 3-month subscription.
2. We work together to create a communication plan that aligns with your organisations tone & objectives.
3. We assign a lead instructor whose personality is best suited to your Team along with 7-person WhatsApp accountability groups
4. The dedicated JEFF support team will onboard team members in week 1, they will get access to the JEFF web app, choose from over 100+ programs (exercise, nutrition, education) with personal recommendations, form accountability groups of 7 people, kick off the month.
5. JEFF runs the engagement from 2nd Monday to last Sunday of month (21 days) and delights you with the results.
6. JEFF compiles a weekly report, detailing your Teams performance on an individual level & group level.
Are you a current JEFF Client?
To say thank you for introducing JEFF into your company, we'll gift you a 3-month voucher for our 1-on-1 Coaching Program!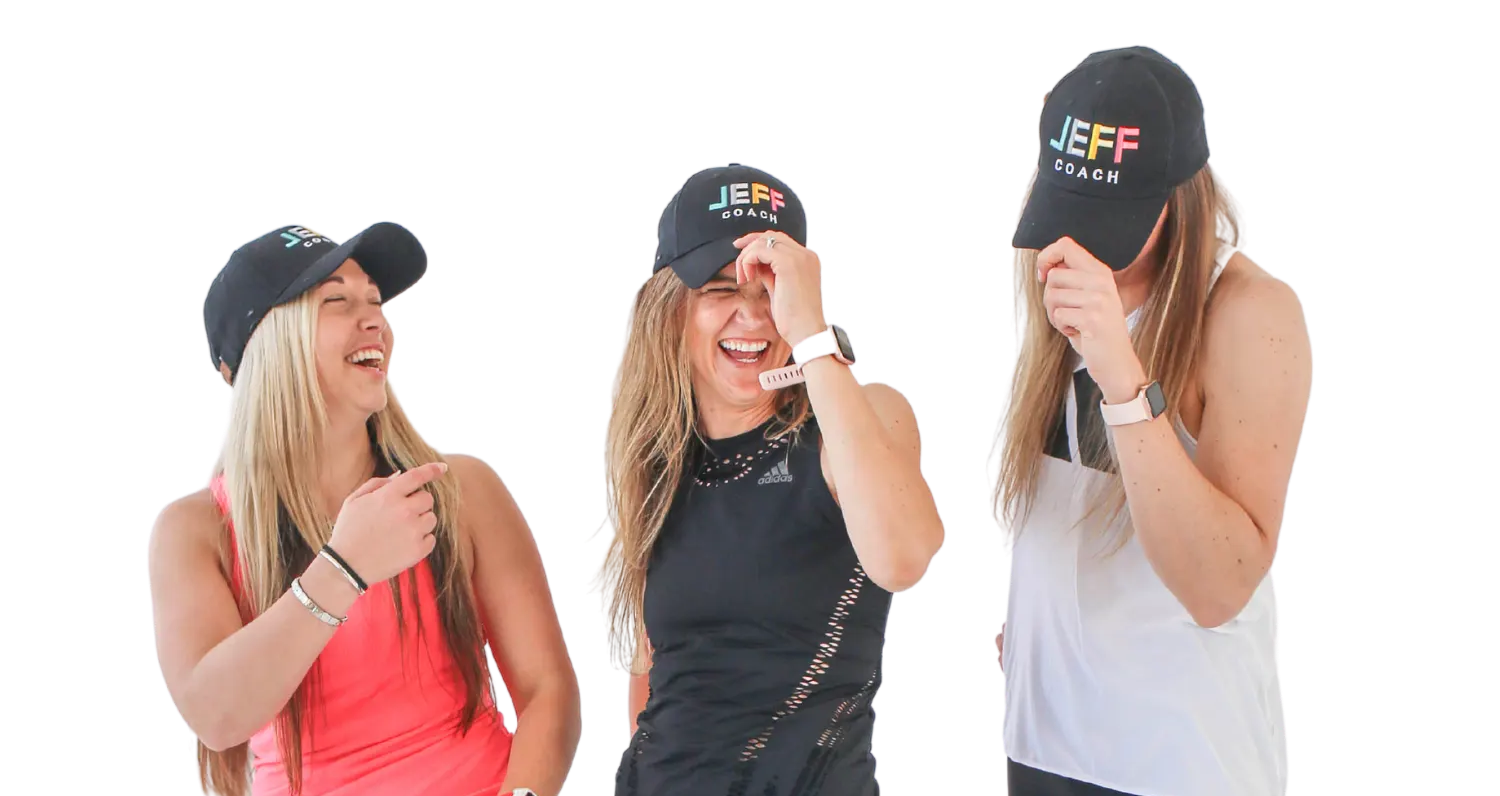 Get the results you've always wanted!
If the incredible JEFFers pictured below can do it, we all can!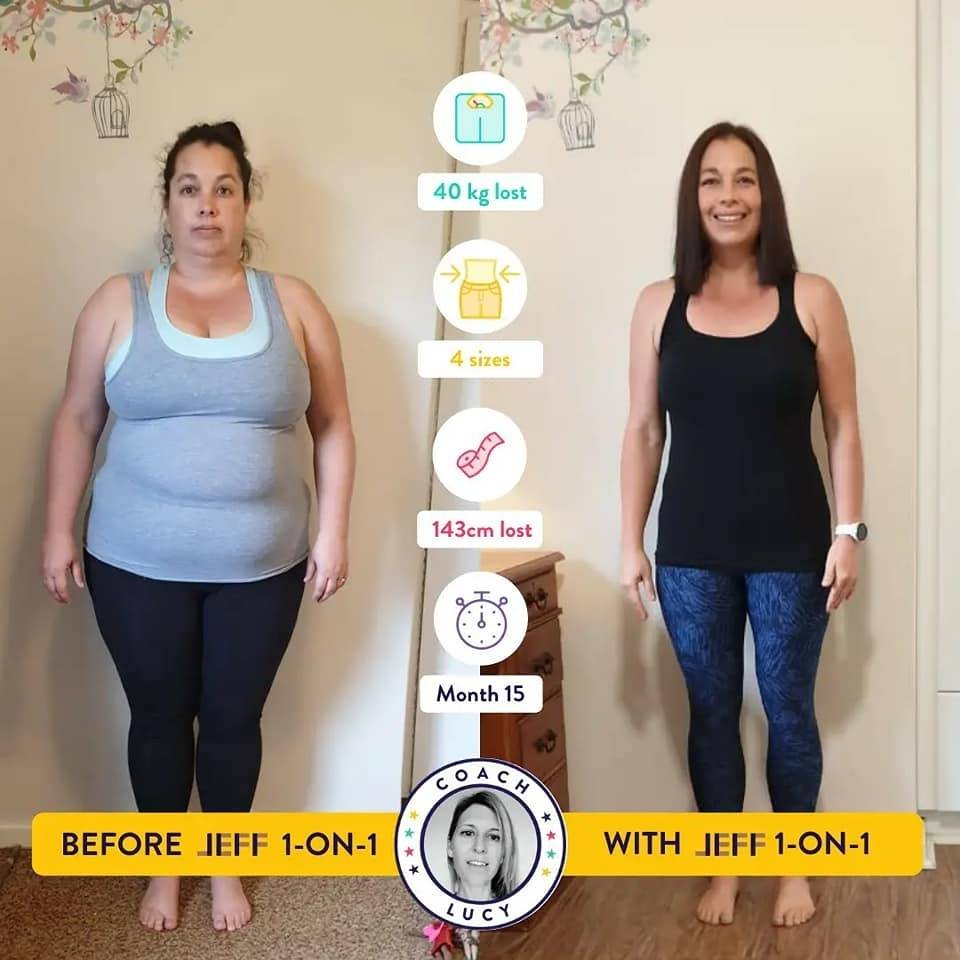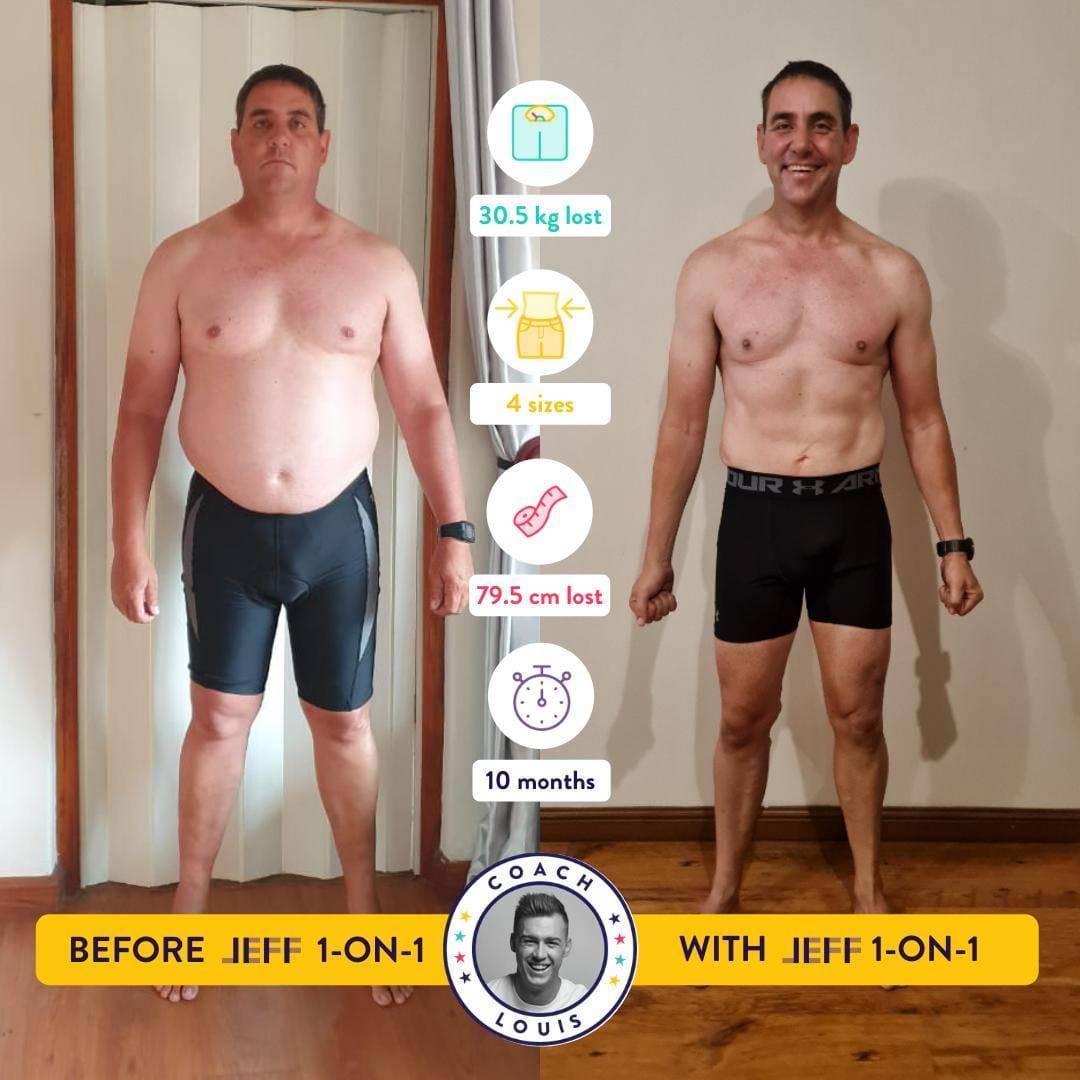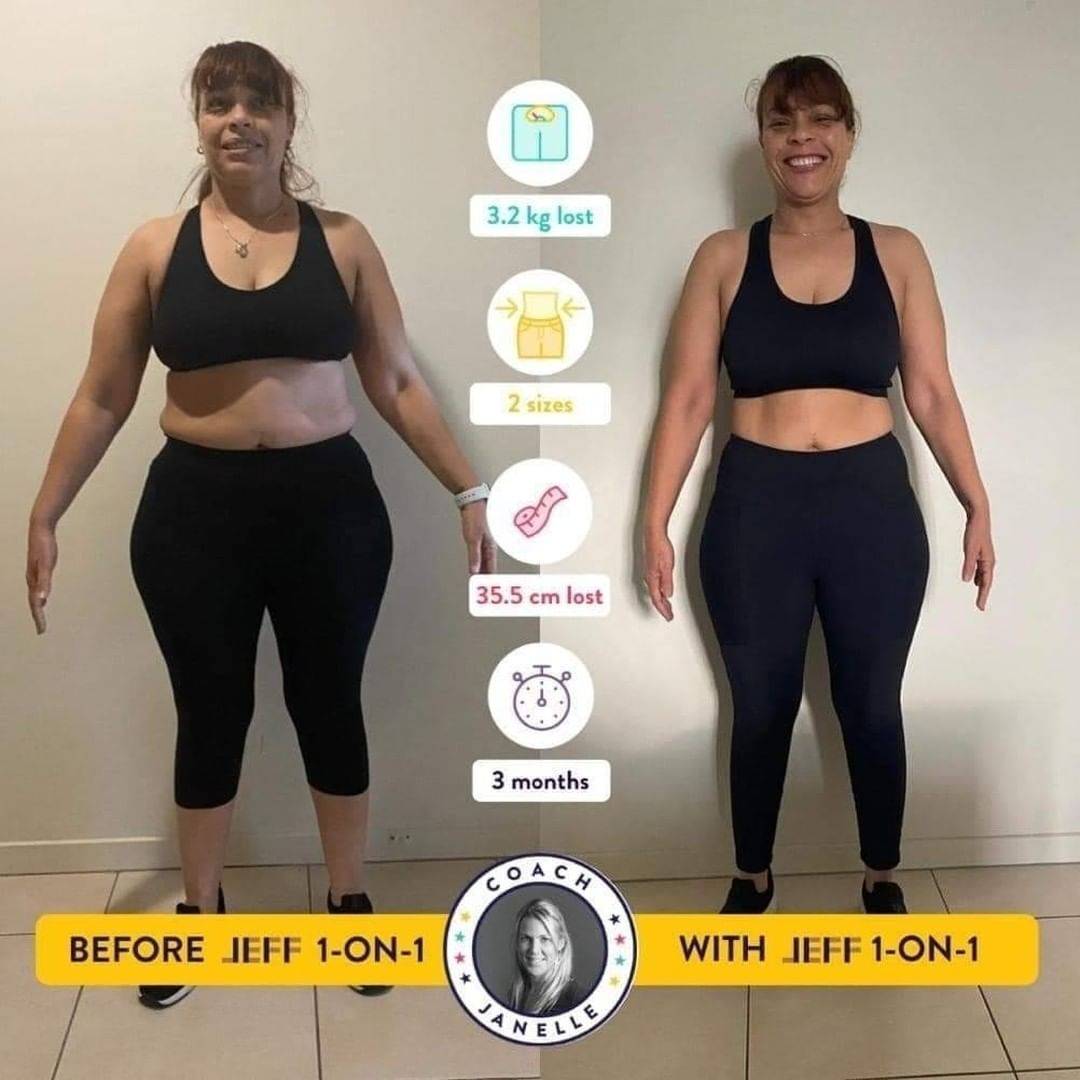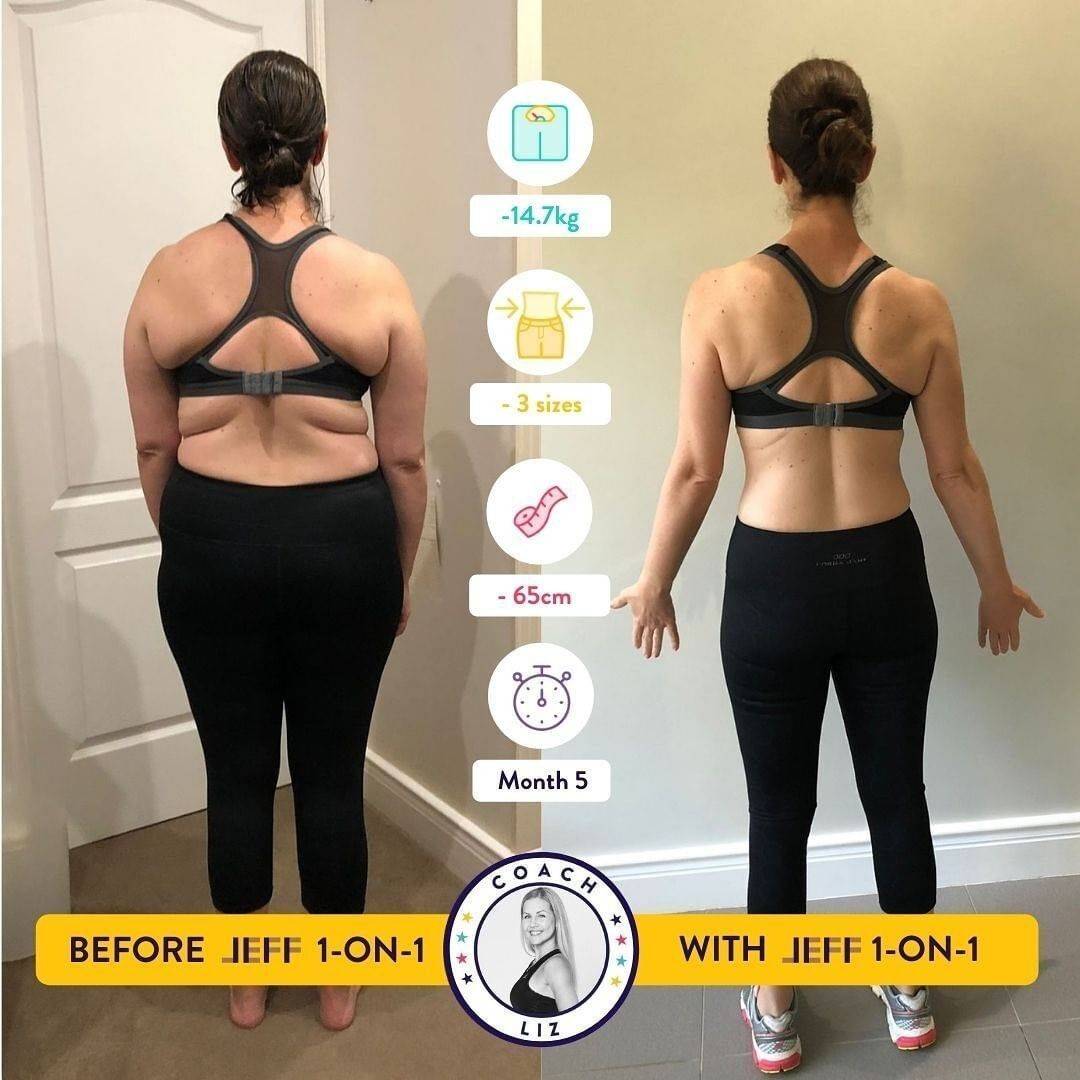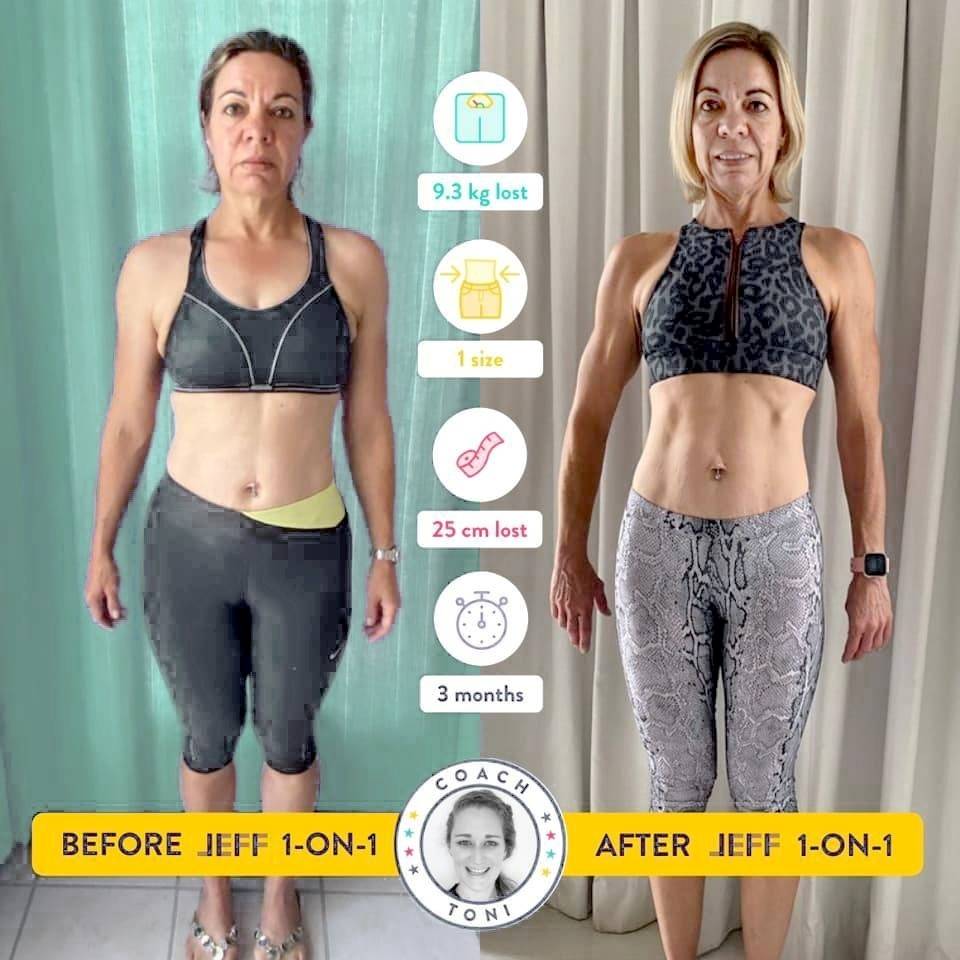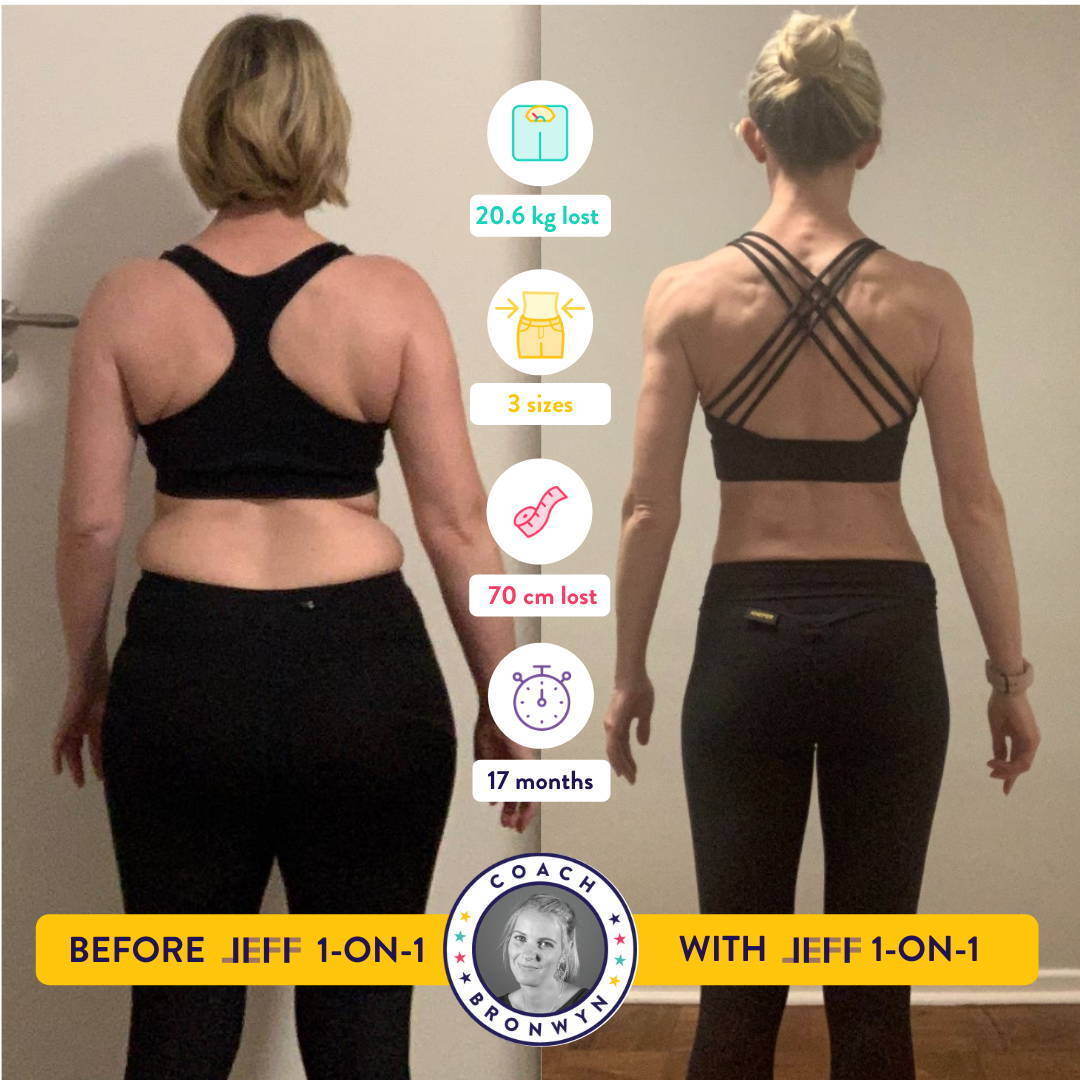 Get in touch with us!
Have a question or keen to sign up your whole team? Fill out the form and we'll get back to you. Alternatively email us at teams@jeff.fitness