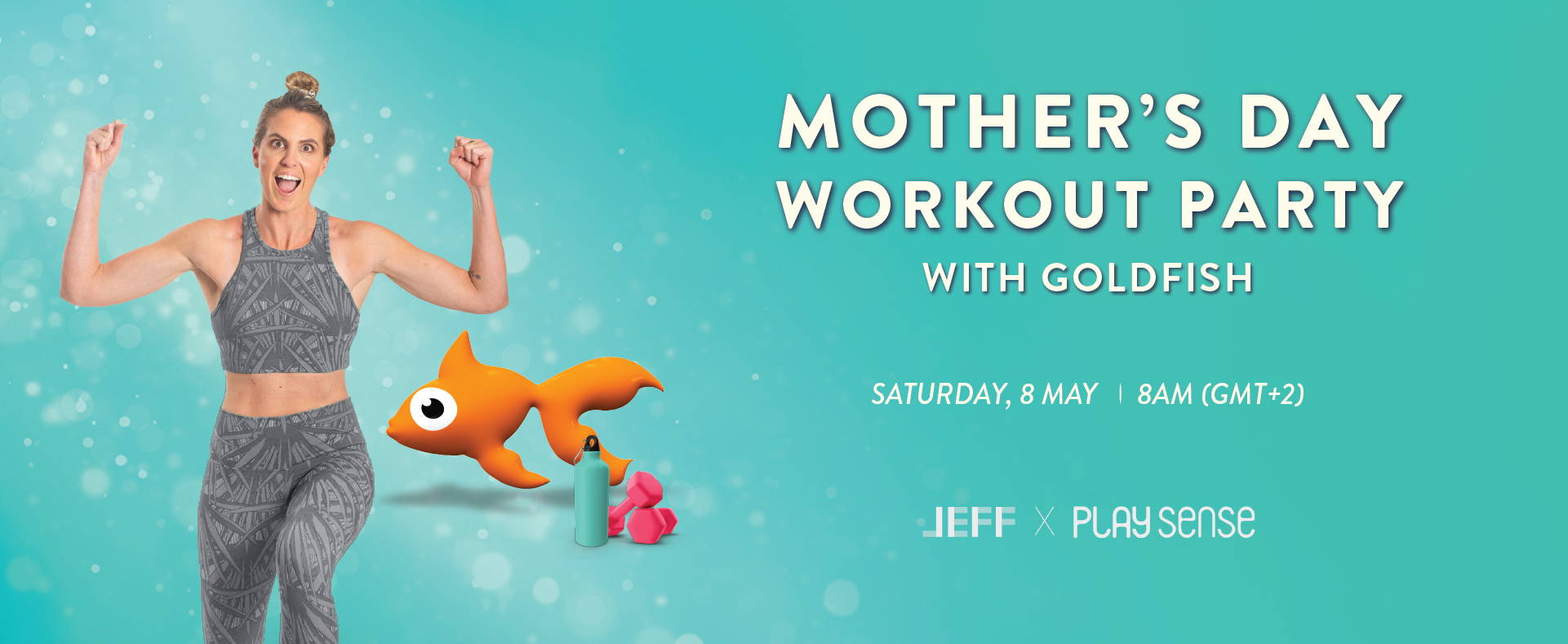 The JEFF Web App has changed to better support your JEFF journey!
The team have been working on some exciting changes to the web app, from a brand new navigation to new exciting features - our web app is new and improved and waiting for you to explore it!
---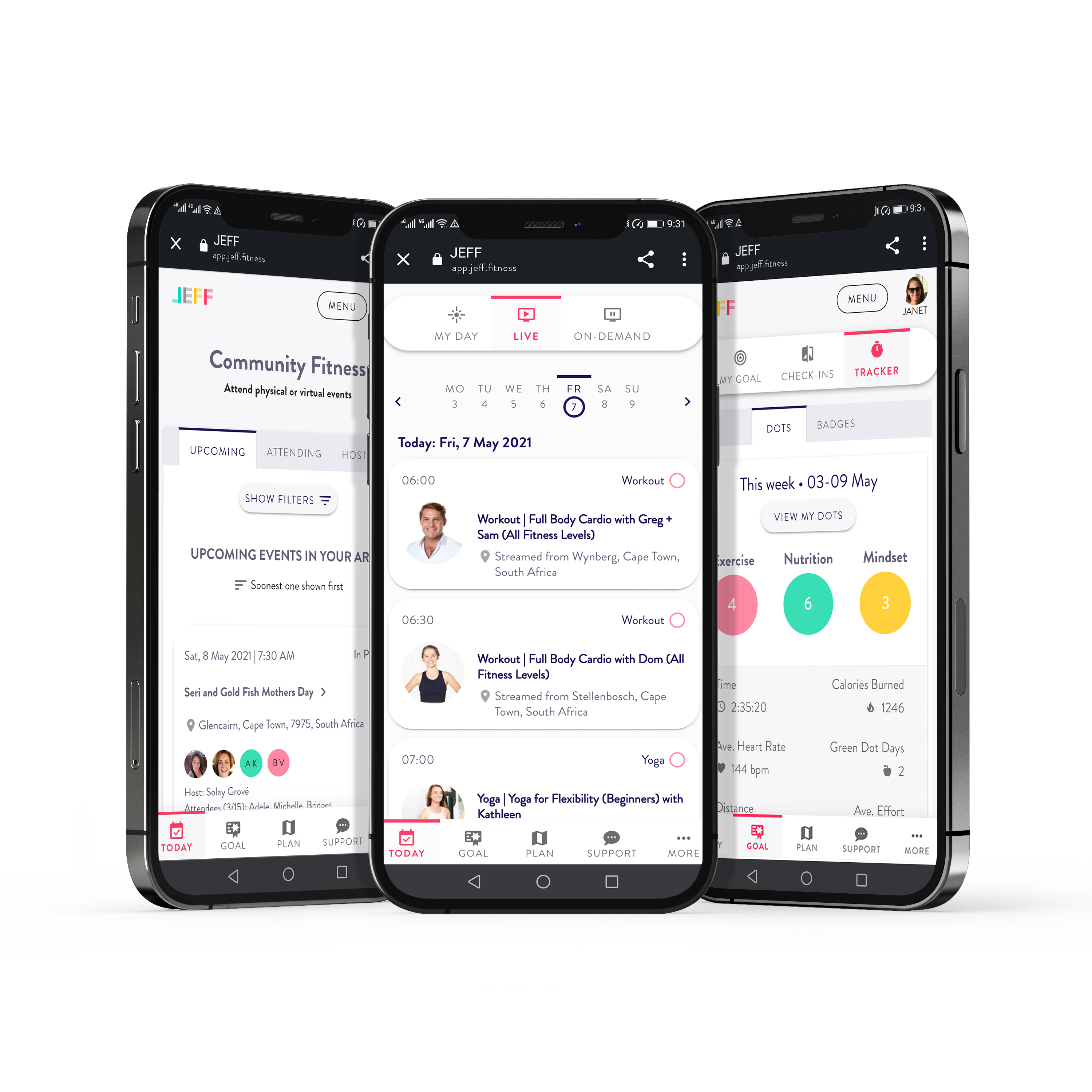 ---
The world's most supportive fitness app.
Get the encouragement, accountability and community to achieve your goals.
---
WHAT'S YOUR GOAL?
JEFF is a team of health and fitness experts who give you a plan and the level of support you need to reach your goal. Join the JEFF community to reach your goal with like-minded people who will keep you accountable.
Access everything JEFF has to offer through the JEFF Web App, which is designed to be easy to use and keep your goal at the centre of your journey.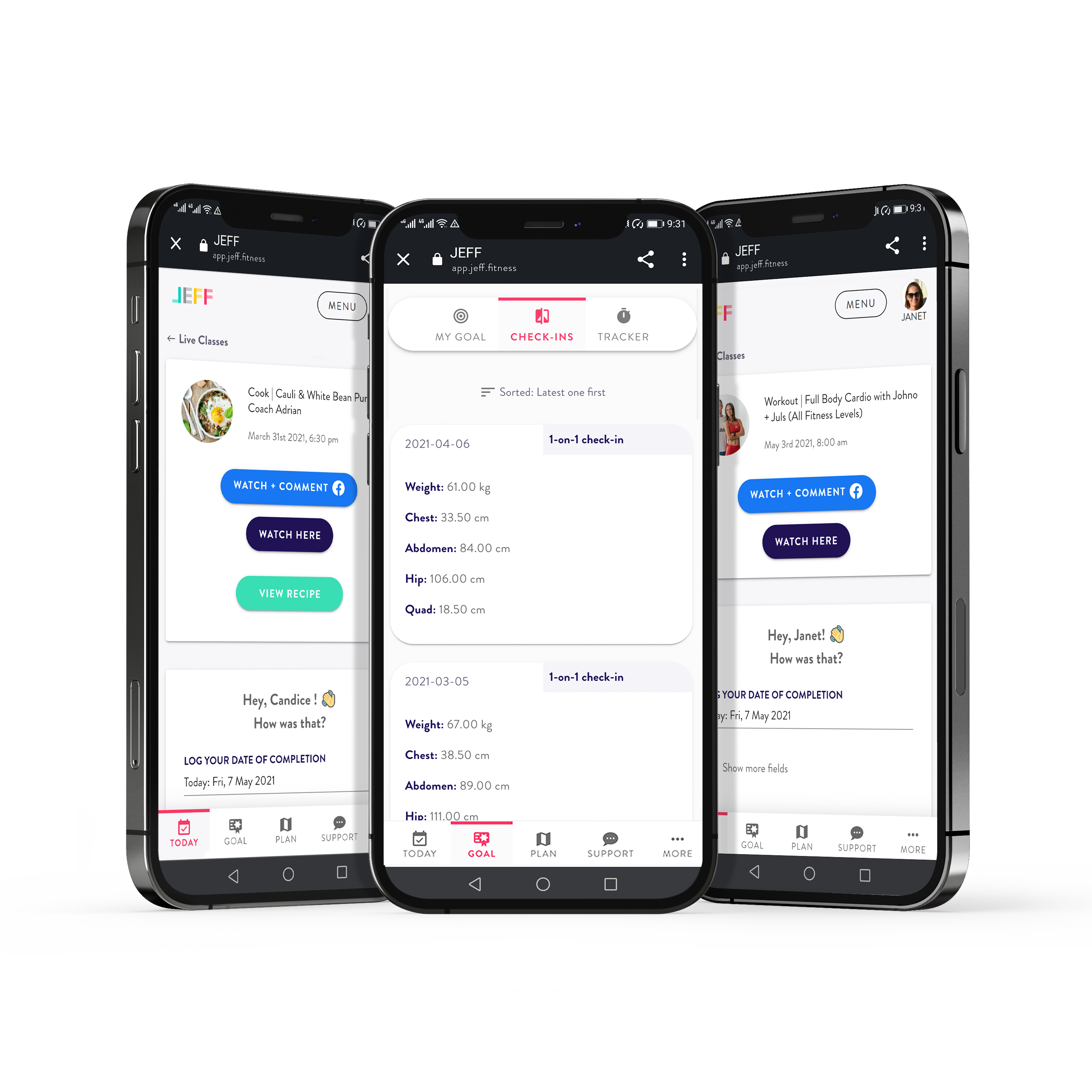 ---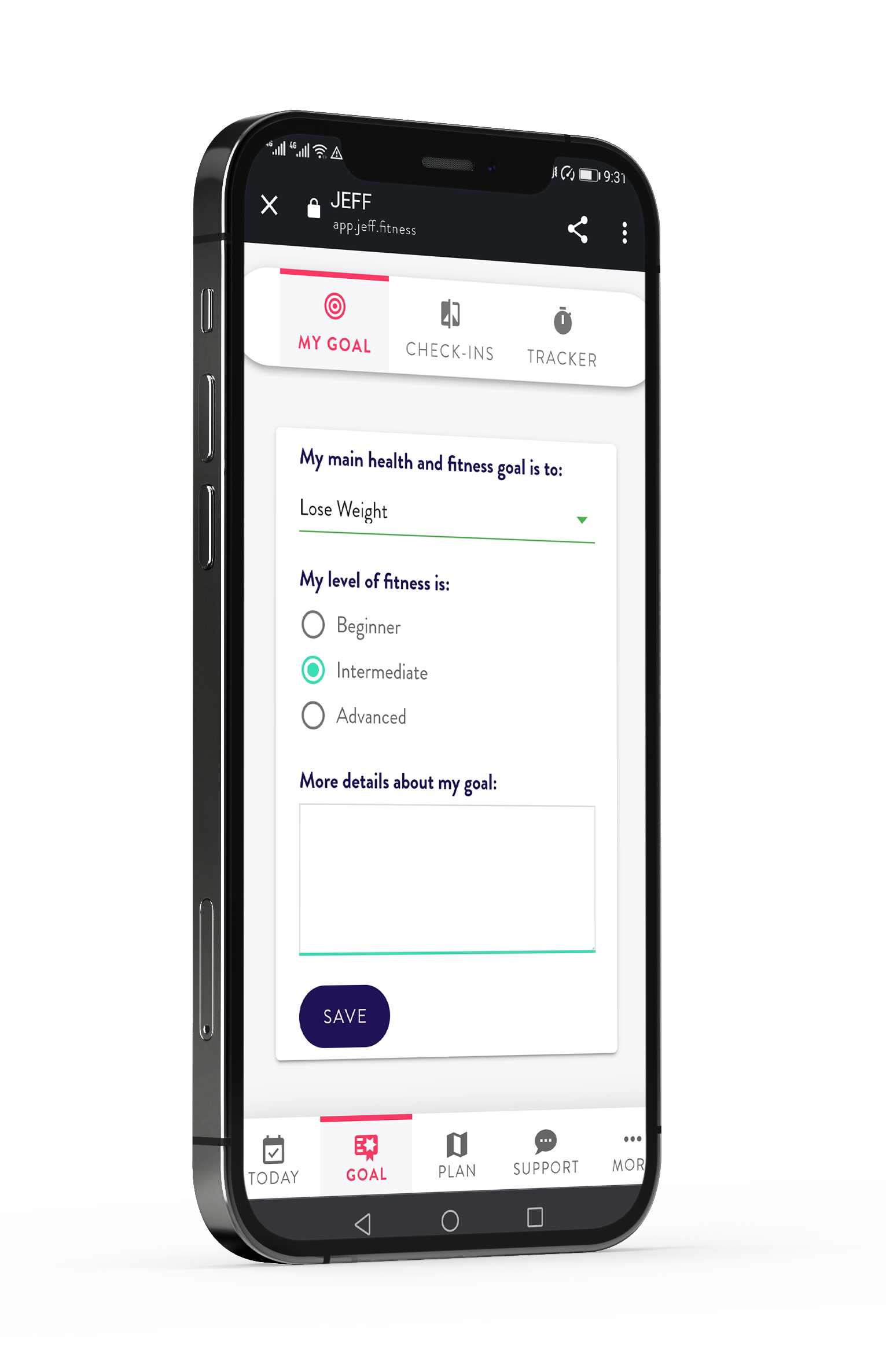 REACH YOUR GOAL
Tried everything? JEFF has helped thousands of people just like you reach their health or fitness goal in a supported and sustainable way. JEFF helps you set your goal, measure your progress and track your activity.
GET A PLAN
Get the right plan based on your goal. JEFF plans include exercise and nutrition, with additional resources for mindset and education.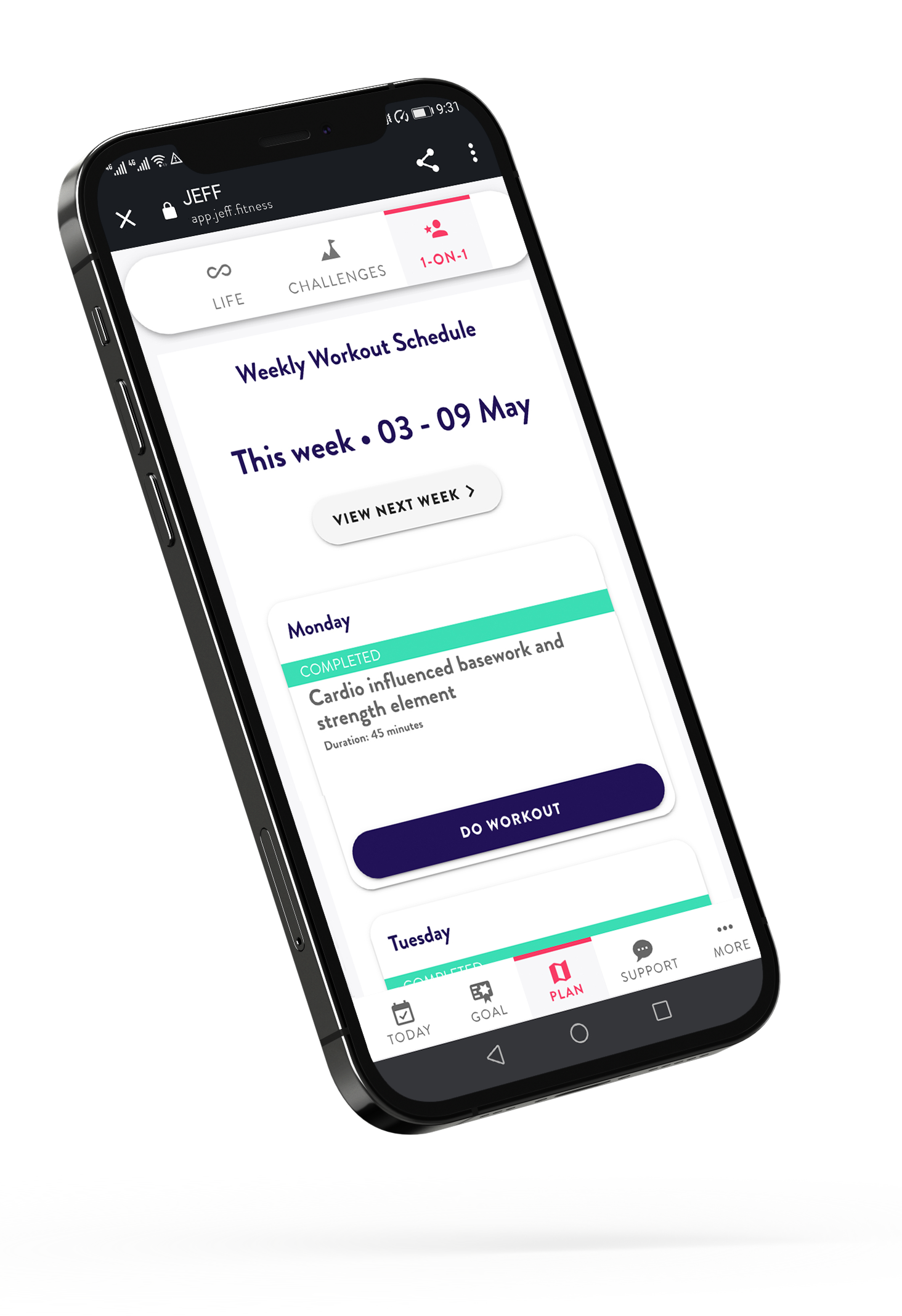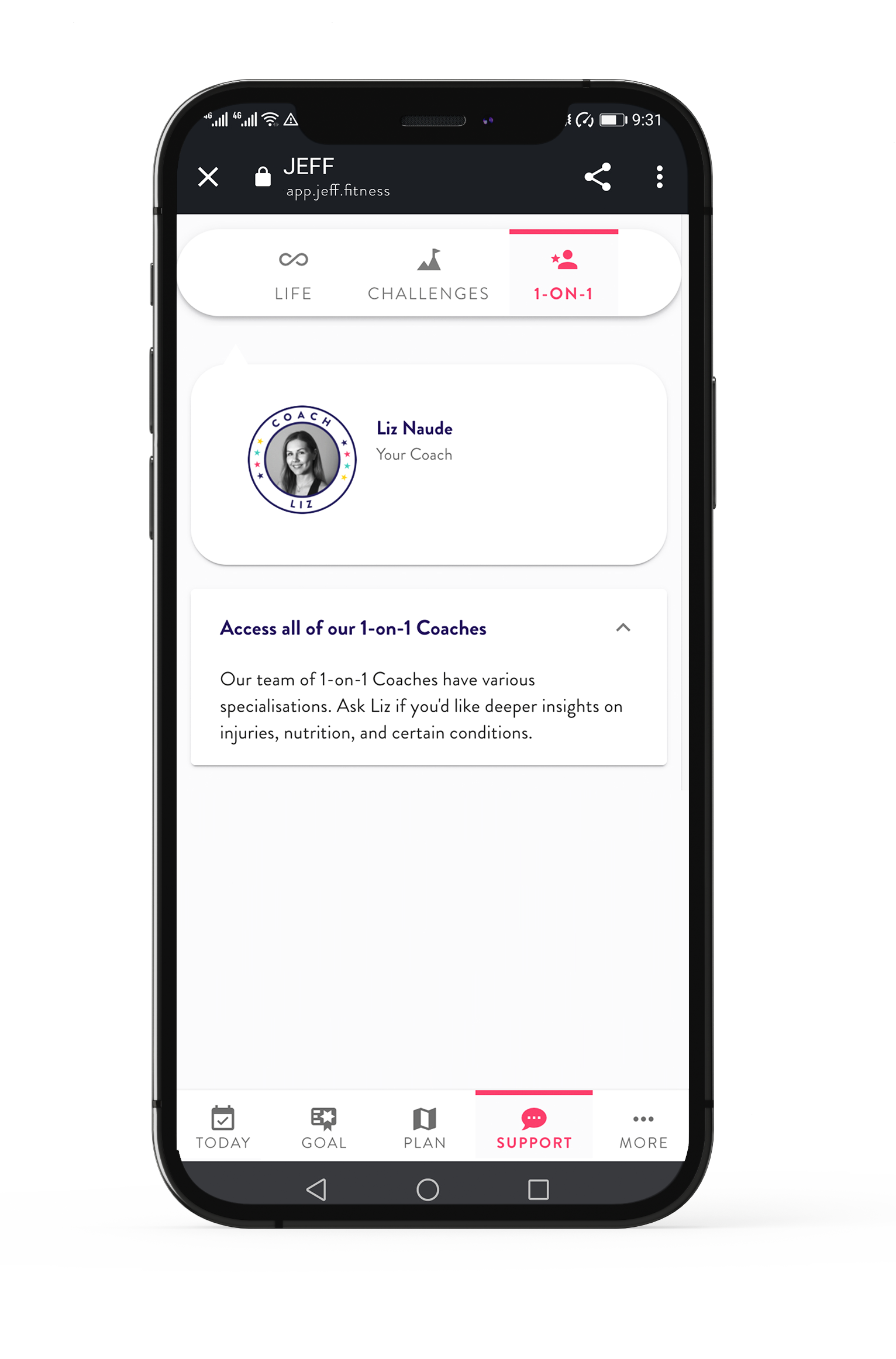 THE SUPPORT YOU NEED
Support is at the heart of JEFF. Get access to a community, inspiring Instructors, and expert Coaches who all help you with every step of your journey.
START TODAY
JEFF is available to you right now. Get immediate access to workouts, recipes, and like-minded people who are ready to welcome you today!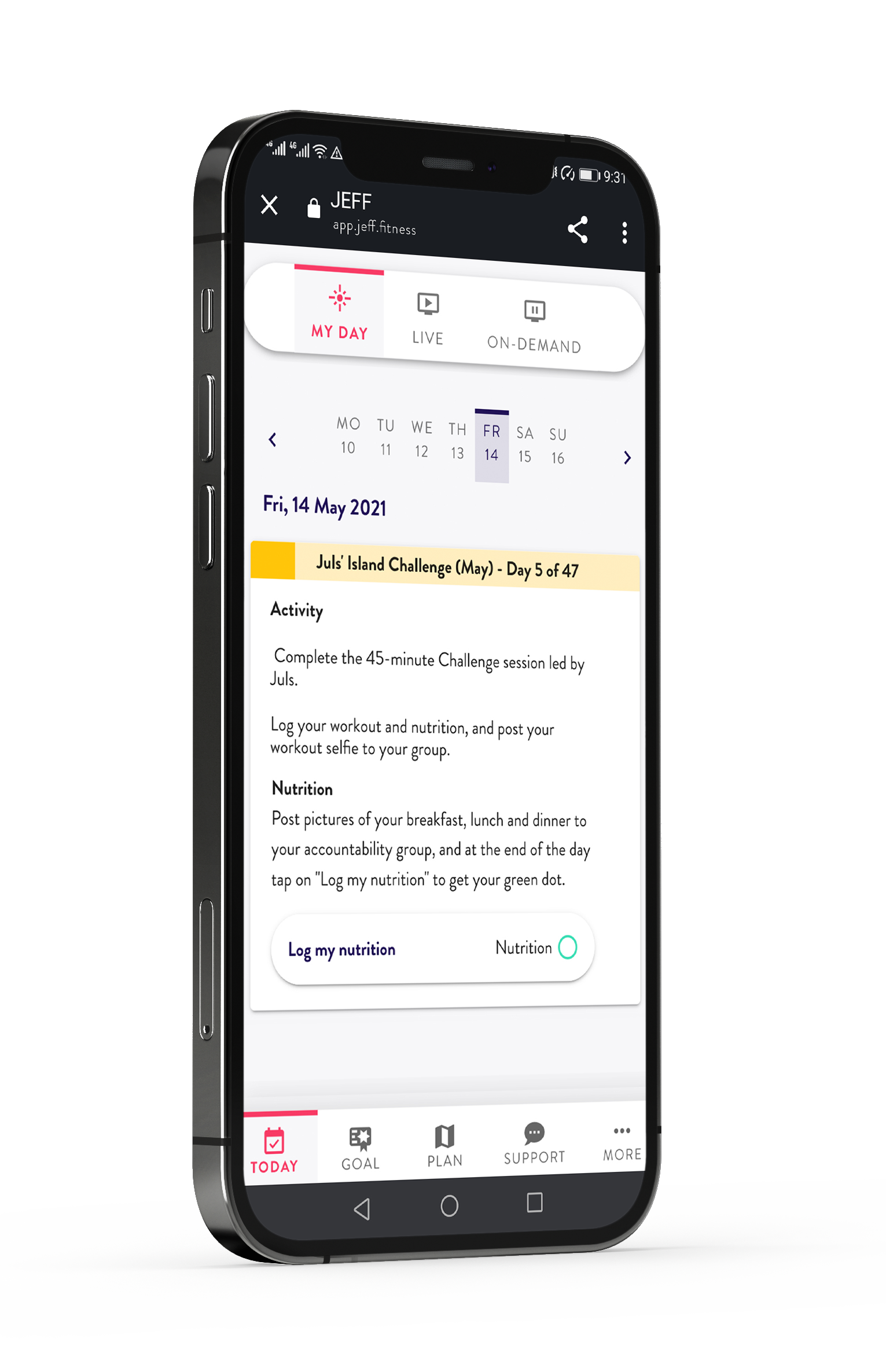 ---
---