Please note: if you're on 1-on-1, you're not eligible for this Challenge.
Life is full of challenges.
But what if you chose a challenge specially designed to help you make incredible progress towards your health and fitness goals in just 45 days?  Led by an inspiring instructor, including a day-by-day exercise and nutrition plan, and supported by a 5-person accountability team to keep you on track.
Well then you'd be sure to succeed!
1. Make sure you are a JEFF Life member, if not sign up here.
2. Purchase your 45-Day Challenge pass redeemable against the challenges below running from 2nd of August - 15 September.
Juls & Kerry McGregor's "Back on Track" 45-Day Challenge
3. Start your challenge in the JEFF web app.
Space is limited and registration for these challenges closes on Thursday 29th of July.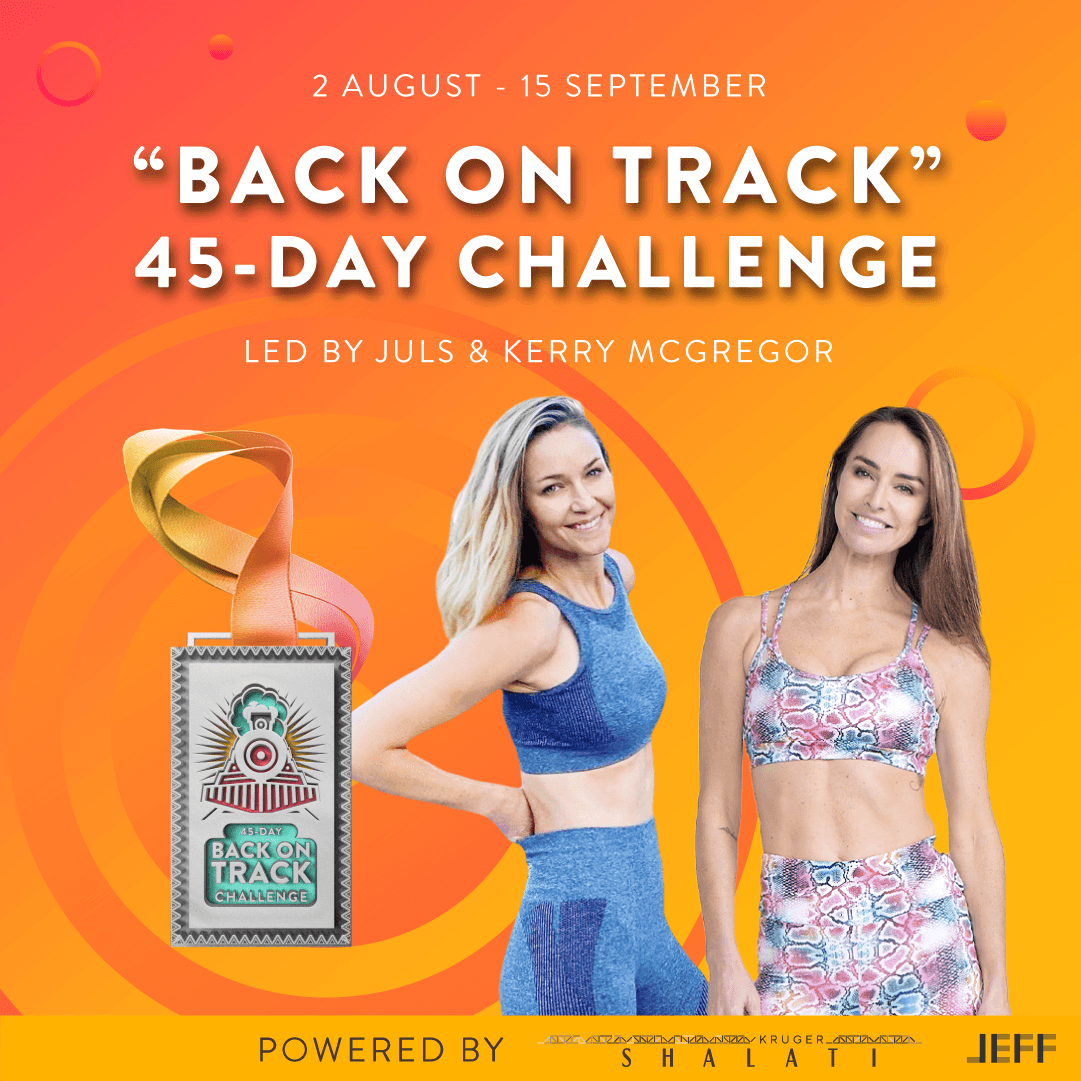 45 day challenge
Loved the support, great meal plans!!
Amazing
Absolutely amazing 45 day challenge. The different coaches offering different styles was just fantastic. Loved this challenge
45 Day Kruger Park Challenge
This challenge is special as you have a different coach every week. Challenges are great for accountability and structure if you are struggling. Great fun!
45 day challenge
I have absolutely enjoyed every minute of the 45 day challenge. The workouts pushed me beyond what I thought I was capable of and I have subsequently developed a healthy relationship with food.
45 days of awesome!
I can't get enough of these 45 day challenges! I did the Table Mountain 45 day challenge and am now completing the Kruger Park 45 day challenge. I have loved the structure of these challenges and have had an absolutely awesome WhatsApp accountability group. It's really made getting through the worst of winter (and now lockdown) so much easier. Highly highly recommended!