"The best gift you can possibly give yourself or someone you love! A caring community, an awesome coach and support all of the way.. don't even think twice!"
— Melissa
Cindene, a mom from Ballito, has achieved incredible results in only 3 months on JEFF's 1-on-1 Personal Coaching Program!
"I'm a lot more confident, I'm in a really happy place. It's a whole body, mind and soul transformation. Being on the program with Liz was honestly the best thing I've ever done. The habits are now in place, I've changed my lifestyle and I'll continue with it going forward."
Exceptional support delivers unparalleled results


If you're looking for even more support, accountability and advice than on a JEFF Membership, sign up for our 1-on-1 Personal Coaching Program (get everything from a Membership and much more!).

You'll be paired with an exceptional coach who will connect with you, assess your starting point, set goals with you, and give you a personalised holistic nutrition and training plan.
They'll check in with you every single day to make sure you're on track, and will work with you to reset your behaviour and create healthy, sustainable habits. It's life-changing!
The results our clients get*
*Based on average results - yours may differ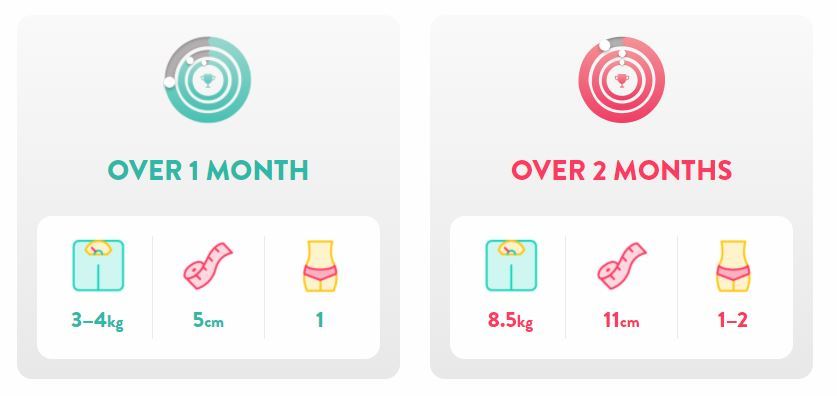 Make a commitment to your health and save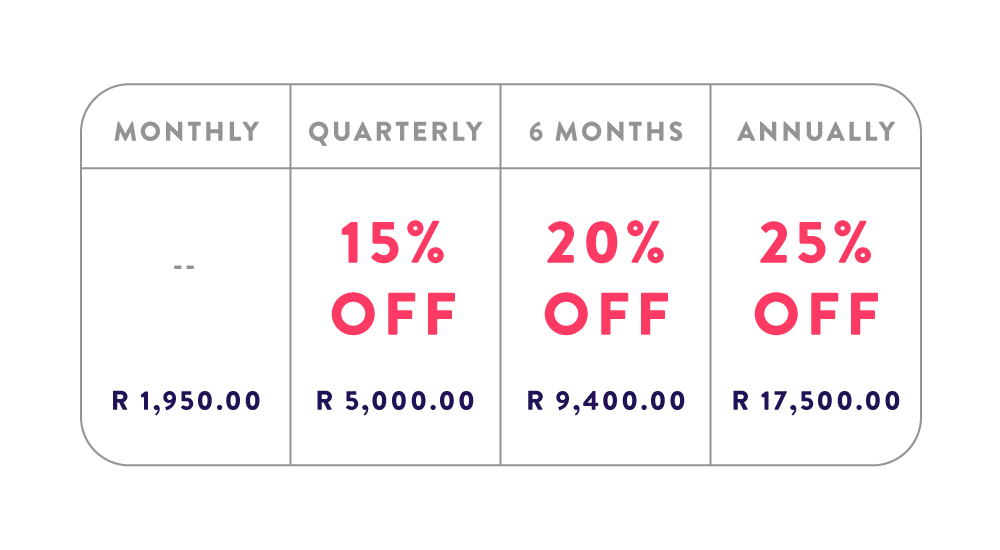 A tailored, balanced nutrition plan:


Get access to a custom nutrition plan specifically made for you.



An expert-design online exercise program:


You'll be assigned an exceptional personal coach dedicated to help you achieve your goals.



Coach support every single day via WhatsApp messaging, calls and video calls

:
Ask questions, discuss, be accountable. And if you don't, we will call or find you! Every day.


Monthly assessments:


Together with your coach, assess how you are tracking towards your goal. We then use this information to design your program for the next month.



Trust the system, follow the process, and our exceptional support will get you unparalleled results!


Fill out a few quick details to get the info pack :)
I enjoyed my 1-on-1 Personal coaching for my first 4 weeks. It has changed my mindset on eating and although struggle with the exercise (not so much into exercise....lol) but i have seen the benefits. I am now in my 2nd month on the 1-on-1 programme.
1 on 1- Best Lifestyle change Ever!
If you're sitting on the fence, just make the decision and join the 1 on 1 program. I did it for 2 months and it has completely changed my lifestyle. I now know what healthy eating really is- I'm fueling my body with protein and other necessary food groups and reaping the benefits in terms of both body shape and being so much stronger. My running times have improved dramatically and I feel the best I have in years. Would highly recommend you make the investment in yourself- you don't regret it!
Finding ME again
I was always very sporty during school and University, and after Uni I became an Adventure Guide, touring Southern Africa and her rivers. I loved to paddle and Mountain bike but after our 2 children were born, priorities changed and the ME took a back seat. I couldn't find the time for ME, and the days and years whizzed by. I gained a few kg's, got out of shape and the "Muffin tops" were the thing that bothered me the most. I tried many quick diets but nothing lasted.
Enter JEFF... Becoming a MEmber in lockdown was addictive and it was MY thing and it was MY community that I needed and inspired me every day. It kept me going, it kept me excited and it was the opportunity to find ME again. I found something that I could do at home, that was sustainable, and fun!
When I started my 1on1 with my amazing Coach Nicci, my goal was to tone up a bit and to get my nutrition foundation sorted. I thought I was going to starve, but the flexibility in choosing your own food items per category, made it easy to choose what I liked, not what I was told to eat. My whole mindset has changed and within a month my taste buds have changed too.
I decided to stick to the 1on1 100%. No extra workouts and I kept to the 5.5 and enjoyed my 1.5. I trusted the process. I made no excuses. I couldn't have imagined my results in less than 4 weeks. I was blown away. Nicci answered a million questions. I didnt realise having the accountability meant so much, and it truly does.
The 1on1 is hard work and dedication. It's listening to your coach and understanding that they want results, they rely on results, and they will support you in every way to get you there.
I thank the Jeff Team for this inspirational and life changing platform.
And Nicci, I miss having you by my side, but I know you and Team Jeff will always be with me.
Once a JEFFer, always a JEFFer.
Great, really supportive program. Exercises are fun! Would have liked more technical information with regards to some vegetarian food options, exercising with some injuries etc.
Amazing
The one on one program is life changing! It's so worth it❤️