Please note: fitness programs are subscriptions and recurring payments are billed according to your choice of plan. You can cancel with 7 days' notice.

Earn 50 Vitality points per day if you exercise for 30 minutes or more in the JEFF Web App! Go here for more information on JEFF x Vitality.



"I love the flexibility of Jeff, love the community and all the added options of tracking your exercise and your food and eating plan. It's one of the best exercise programmes I've ever followed. Easy to do wherever you're are and the results so show."
— Sam Antoncich
Whatever your health and fitness goal, we have a plan for you. Simply access the JEFF web app, tell us what you'd like to achieve, and we'll give you expert daily recommendations.
40 + LIVE WORKOUTS A WEEK
Choose from 40+ live workouts per week, including HIIT, LIIT, Yoga, Run and Cycle. Whatever your needs, we have classes for you!
A WEALTH OF DELICIOUS, HEALTHY RECIPES
Access our ever-growing database of delicious, easy-to-prepare recipes for all the healthy food ideas you'll ever need.
Feel the unparalleled support of our exceptional instructors and community of more than 50,000.
Join the conversation in our exclusive JEFF Life Facebook community for even greater connection.
Participate in incredible online and in-person events. Including workout parties, runs and dress up events for our community.
Use the awesome JEFF Web App for easy access to it all.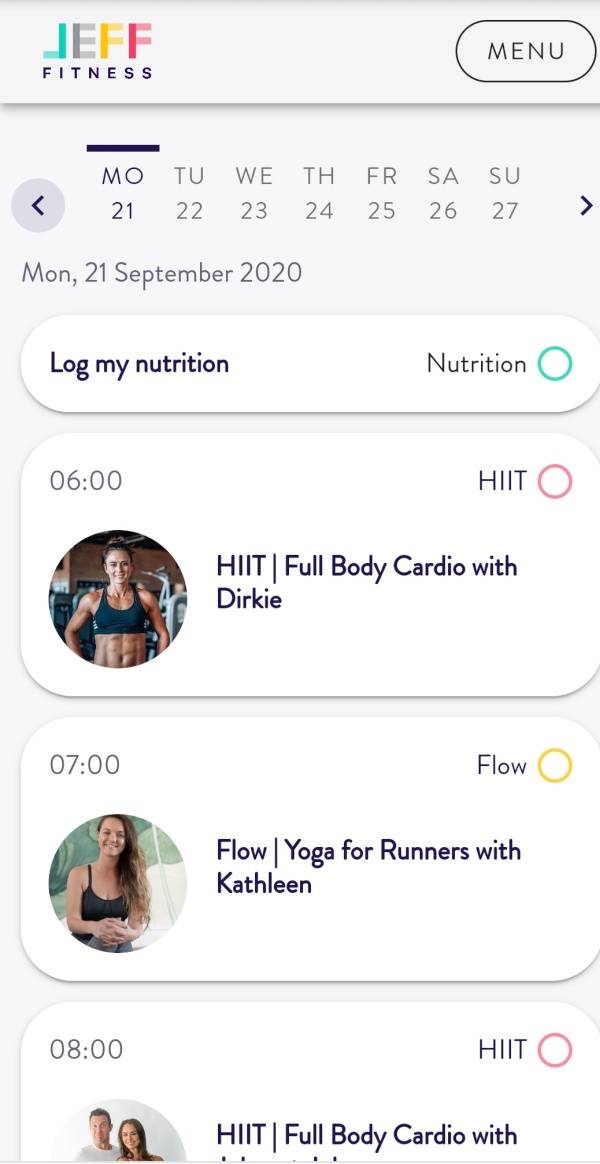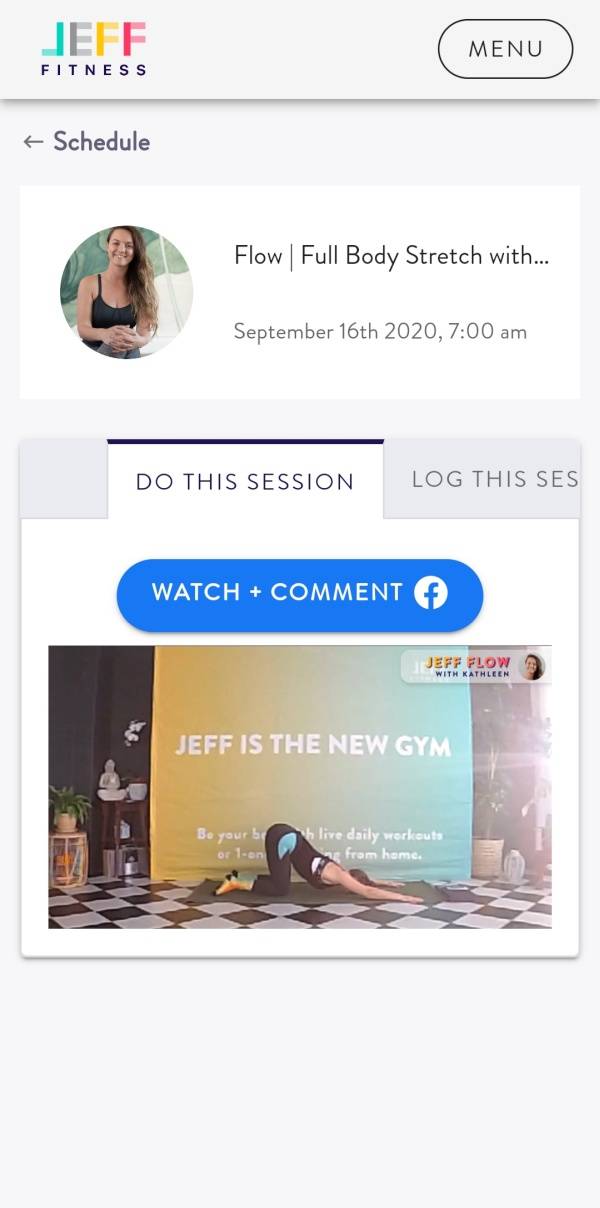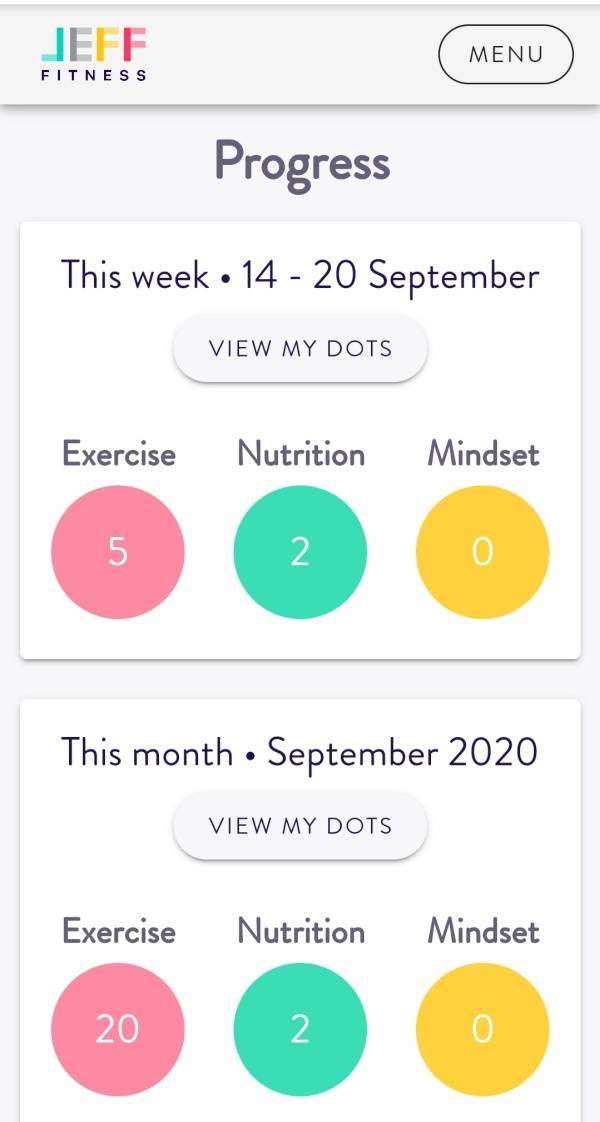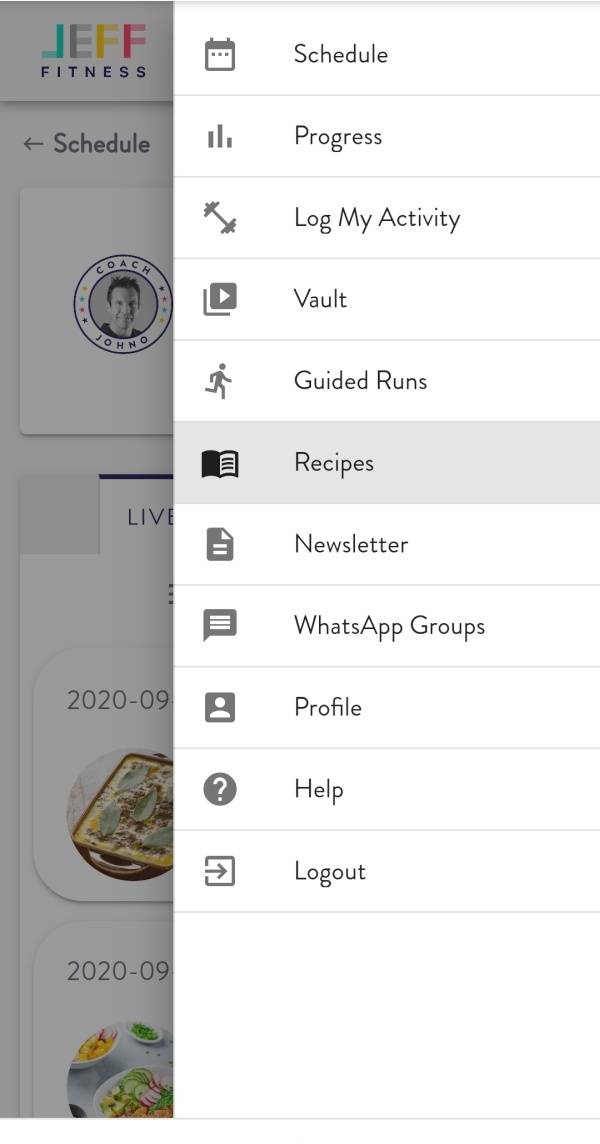 HEALTH & FITNESS EDUCATION SESSIONS
Join our education sessions and cookalongs for expert fitness and nutritional guidance.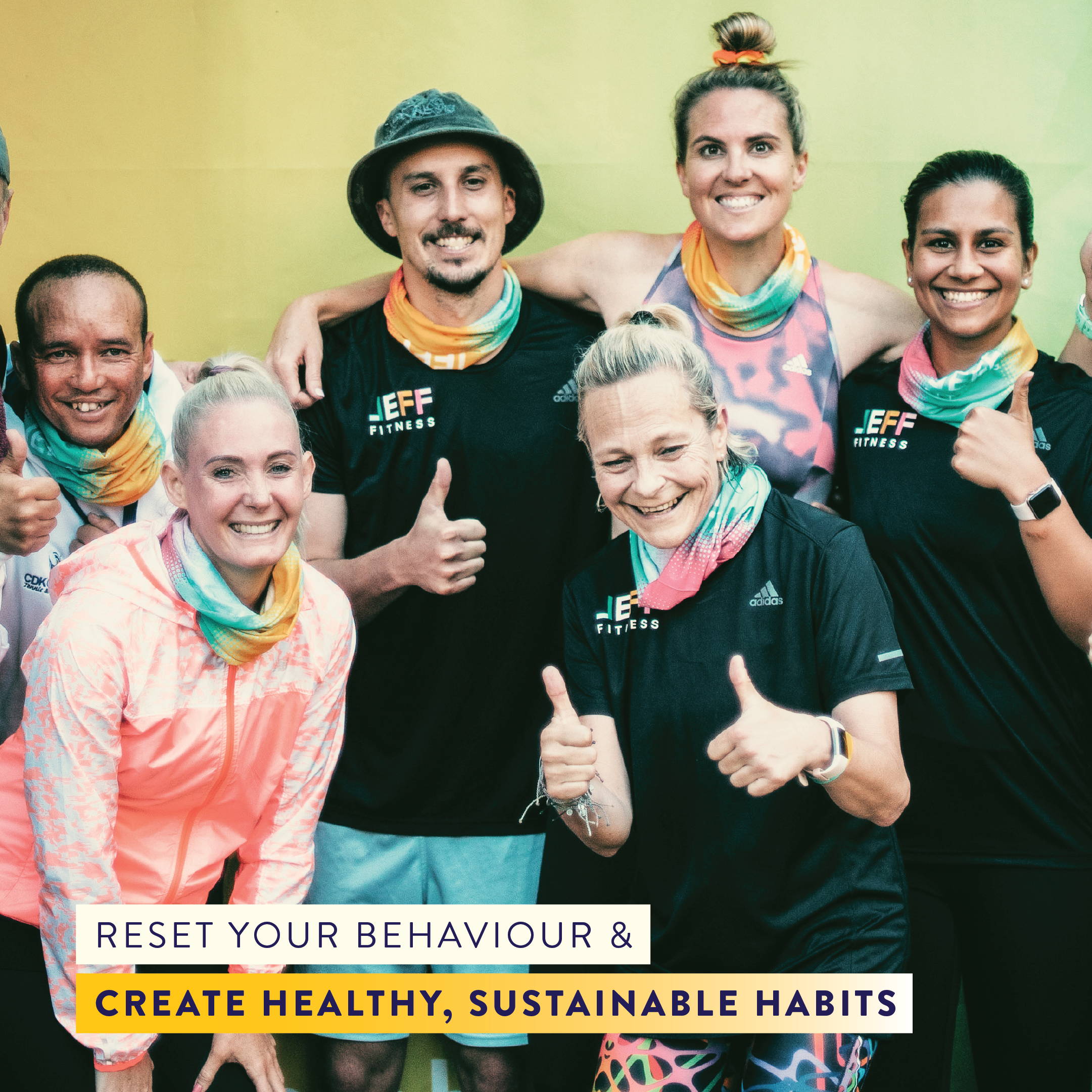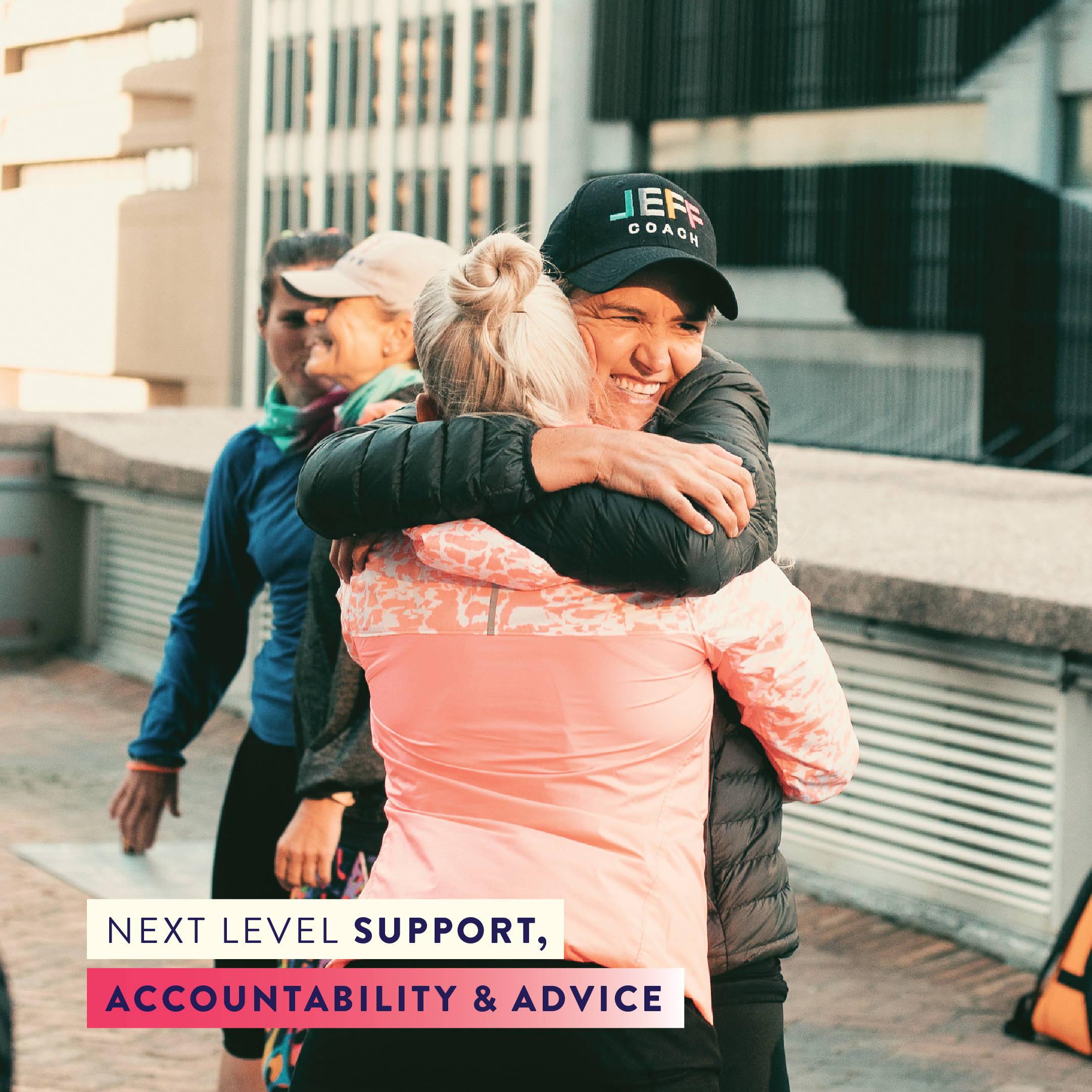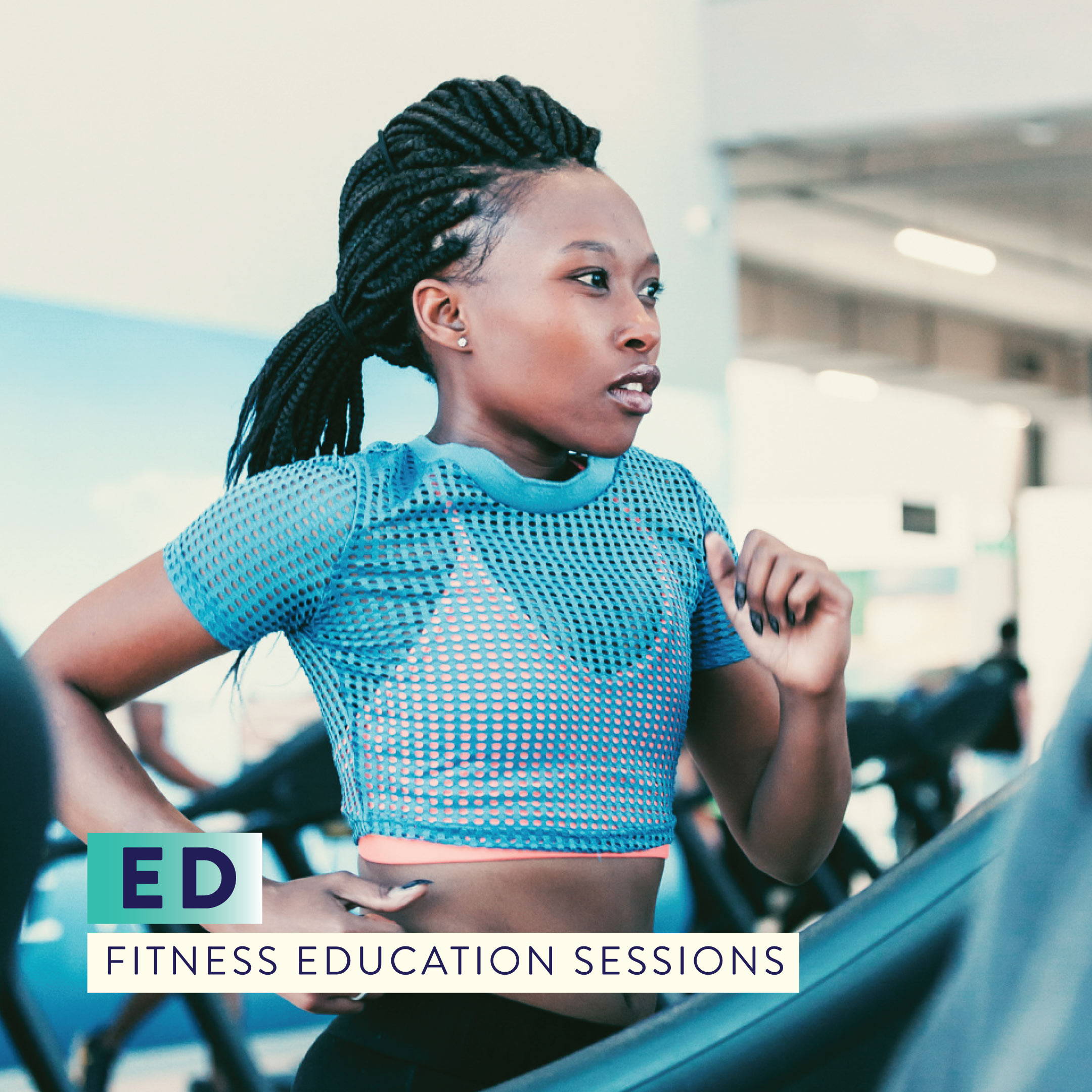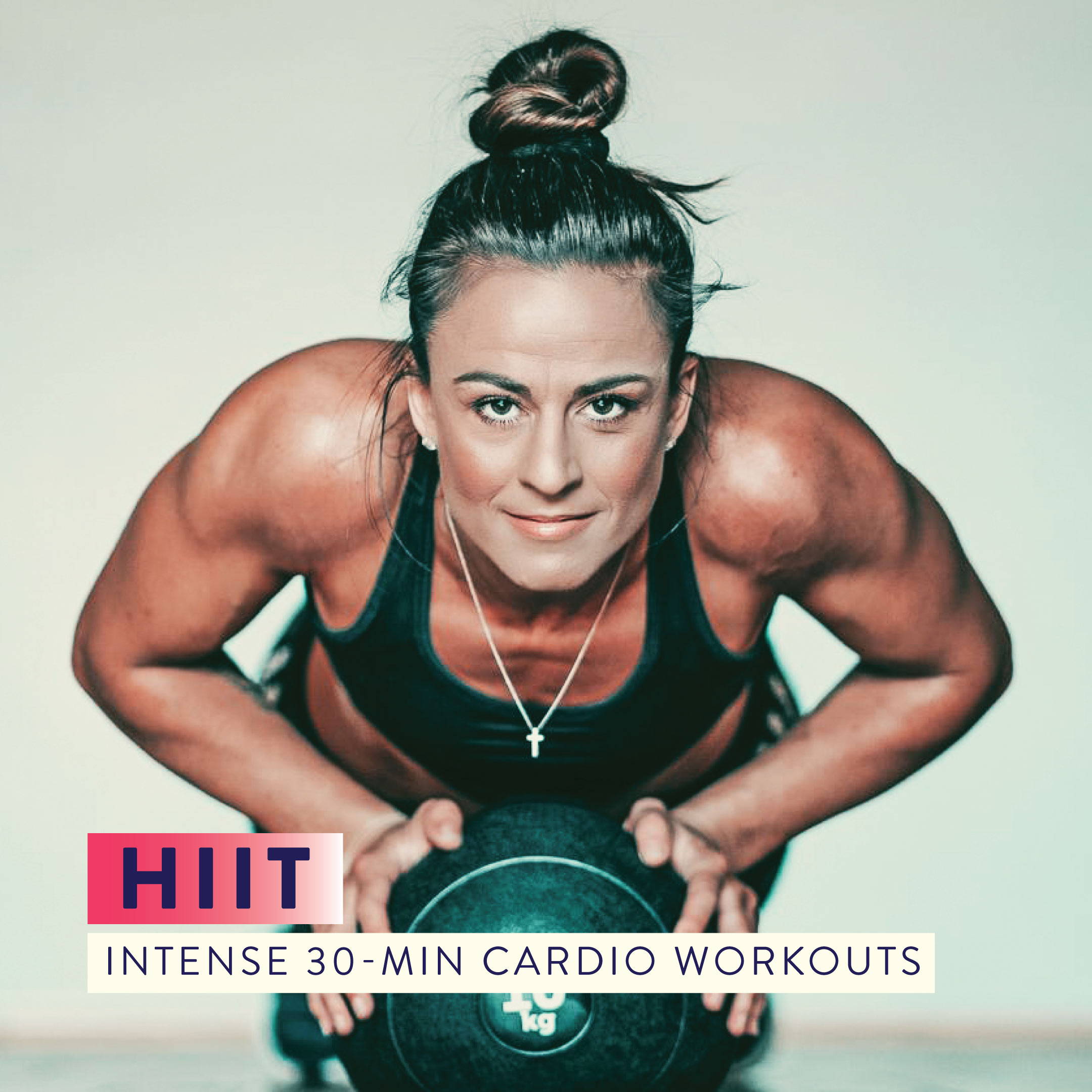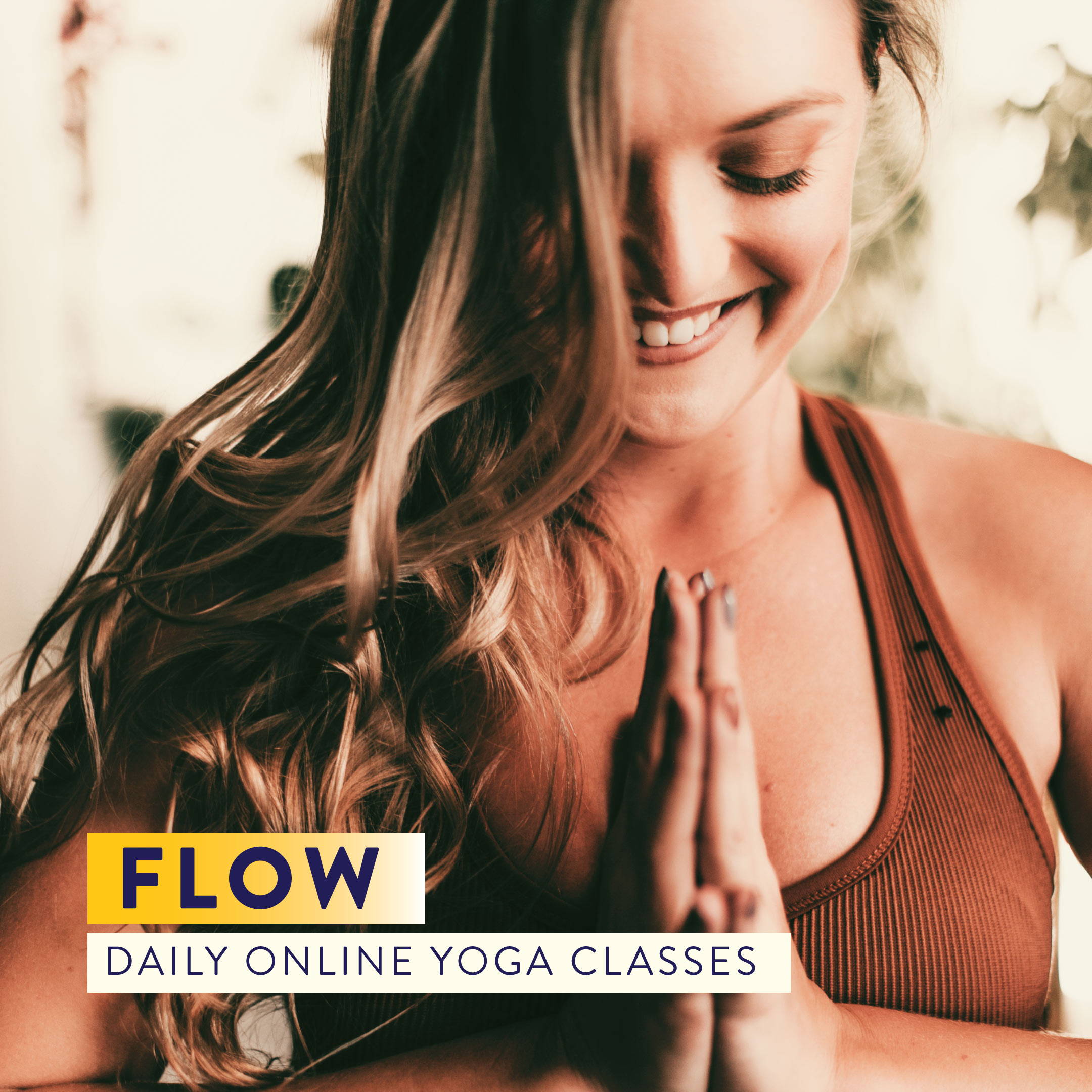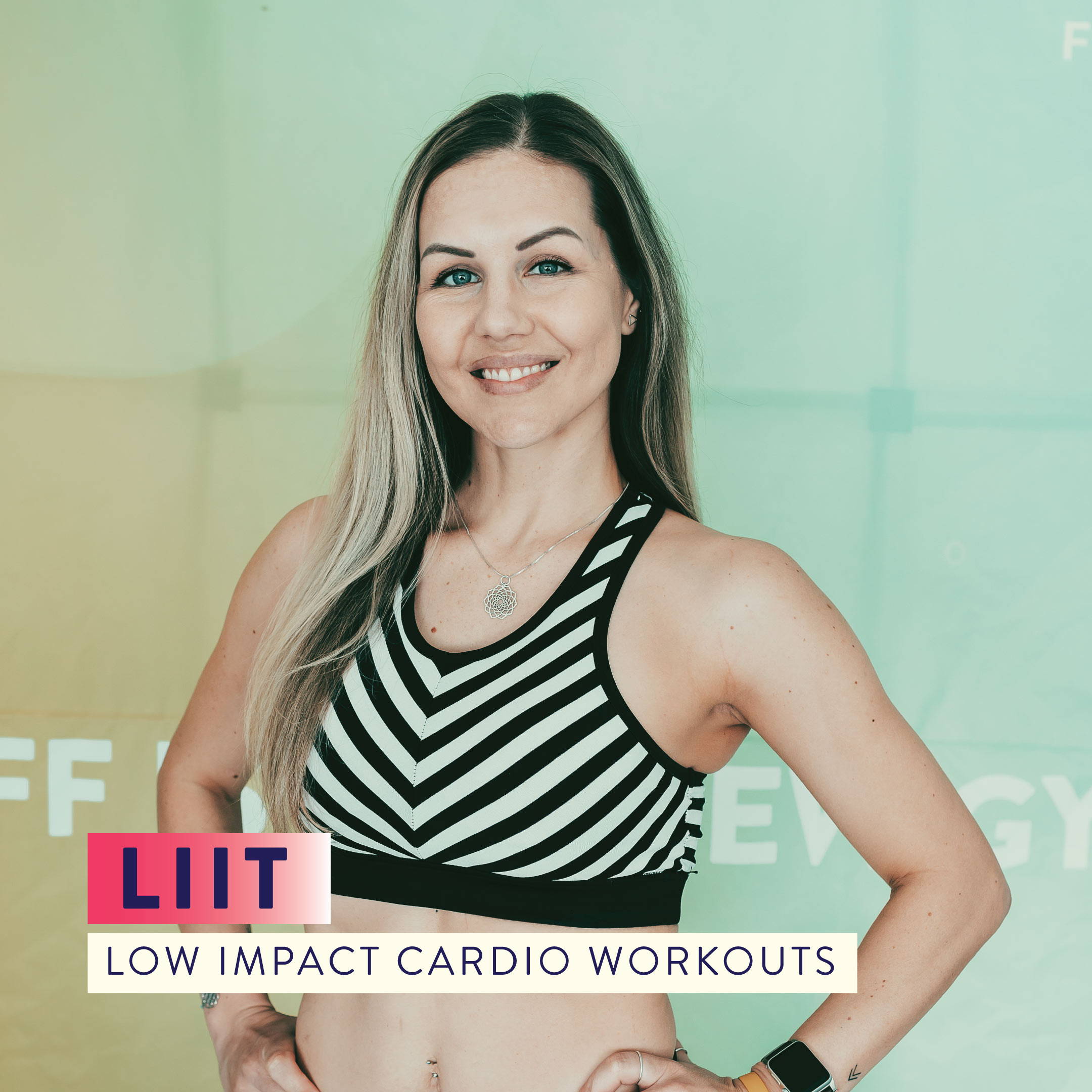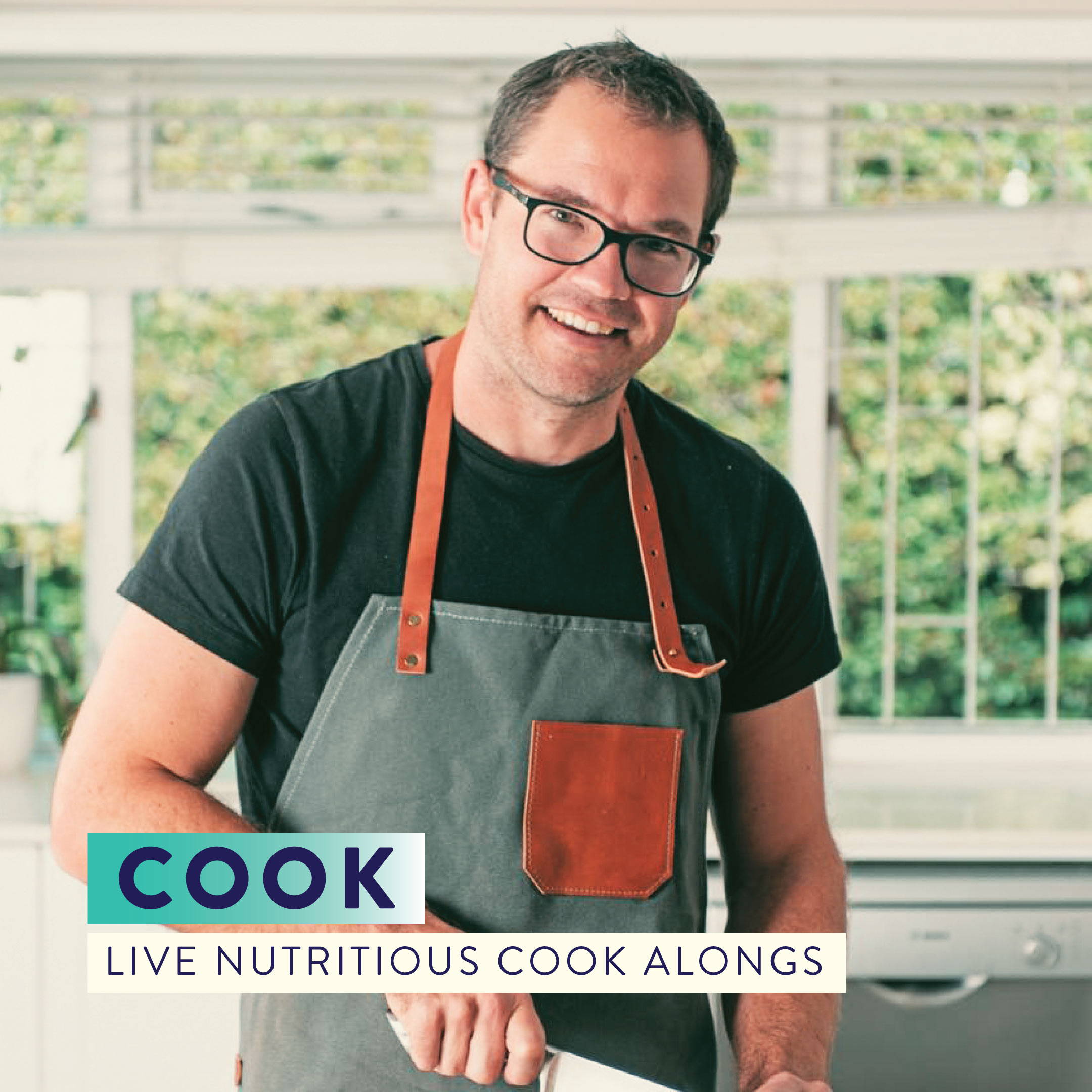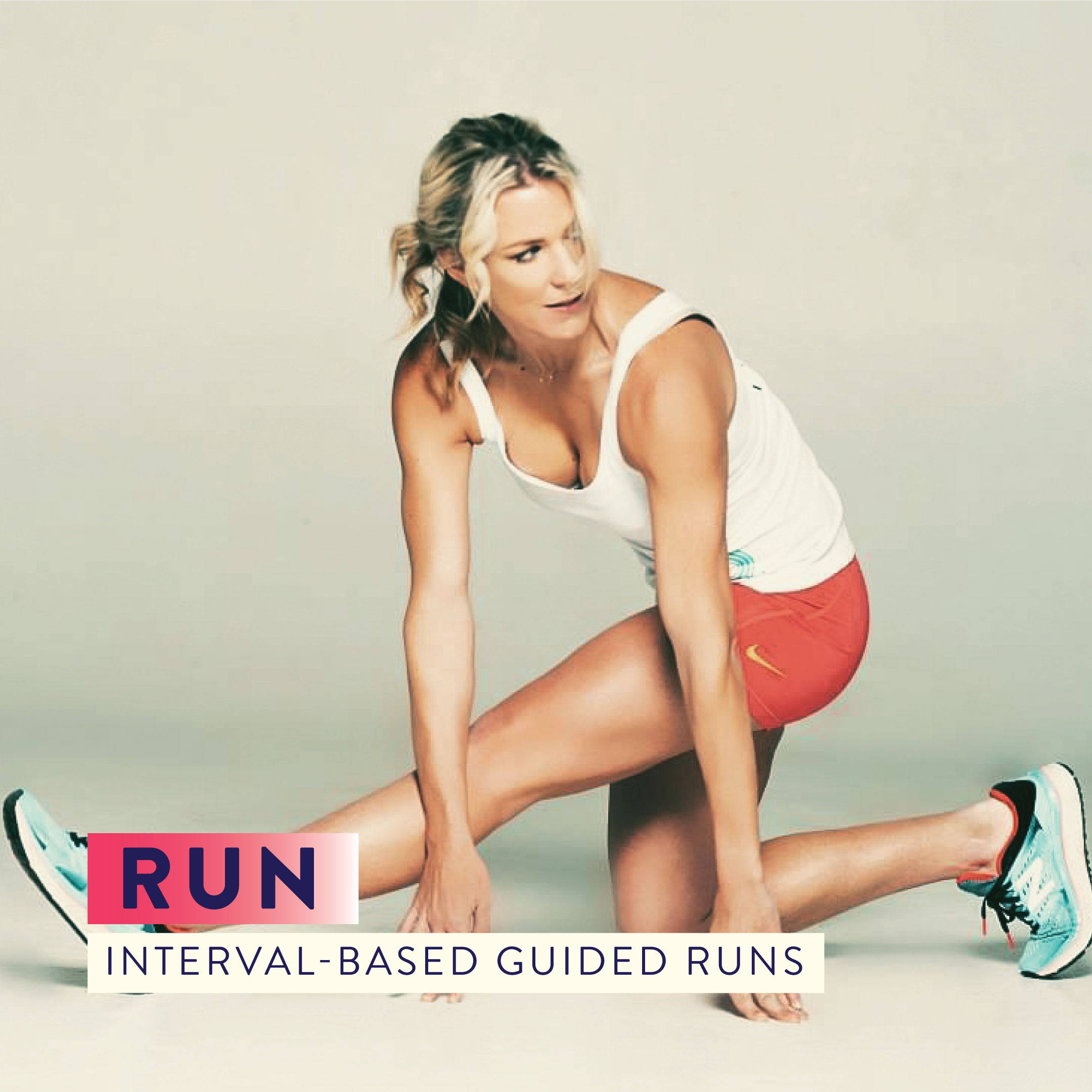 Cindene, a mom from Ballito, has achieved incredible results in only 3 months on JEFF's 1-on-1 Personal Coaching Program!
"I'm a lot more confident, I'm in a really happy place. It's a whole body, mind and soul transformation. Being on the program with Liz was honestly the best thing I've ever done. The habits are now in place, I've changed my lifestyle and I'll continue with it going forward."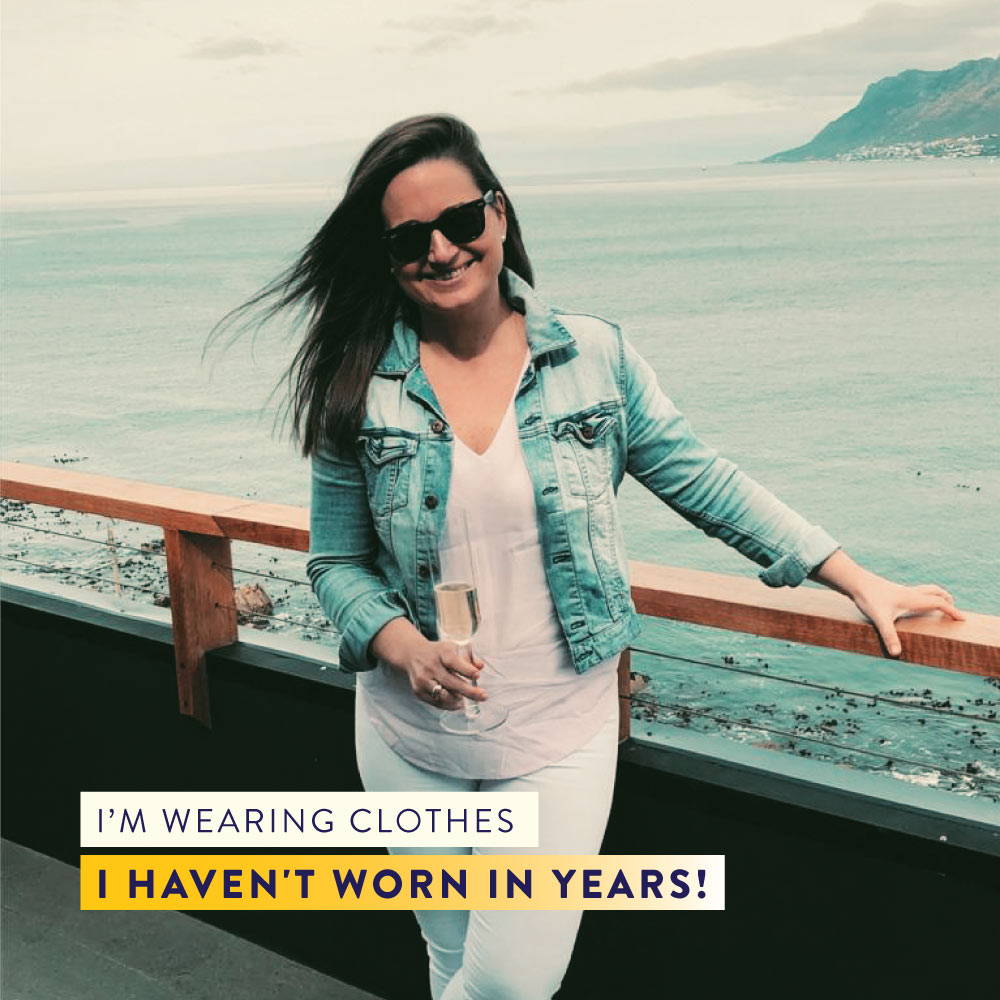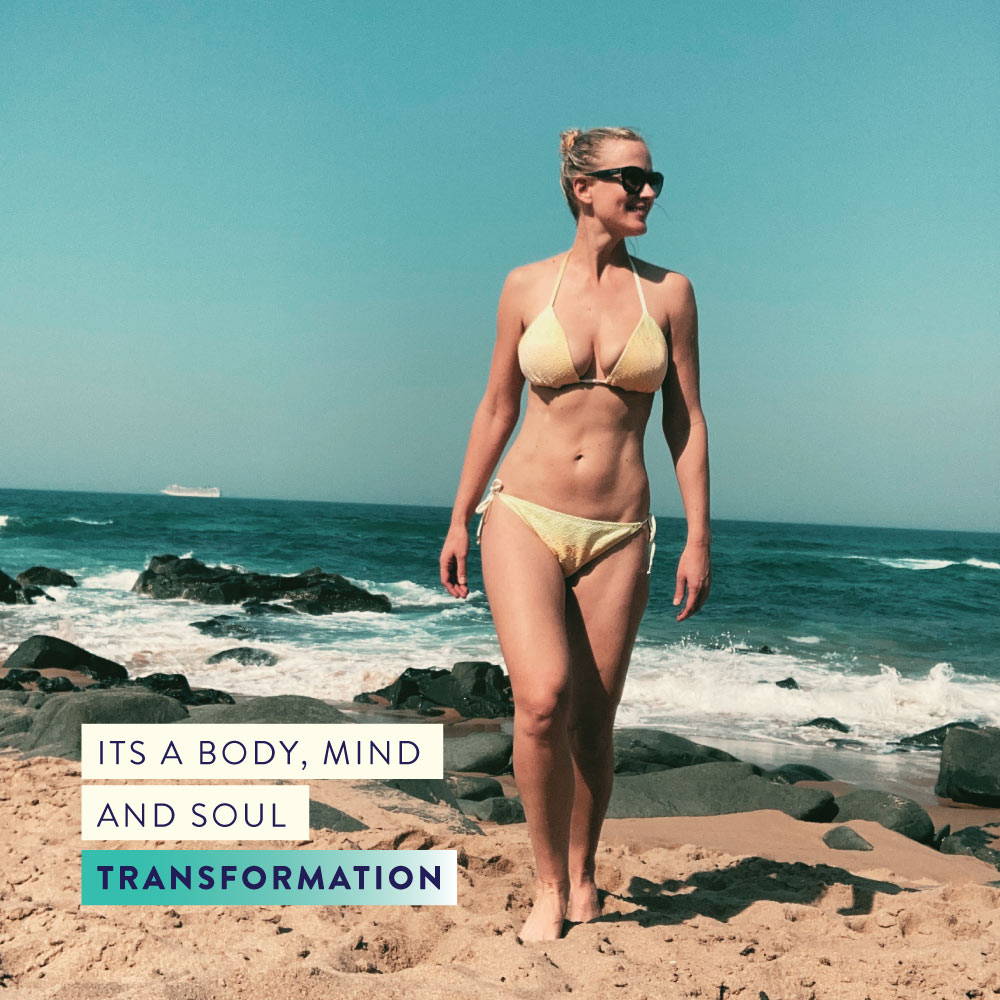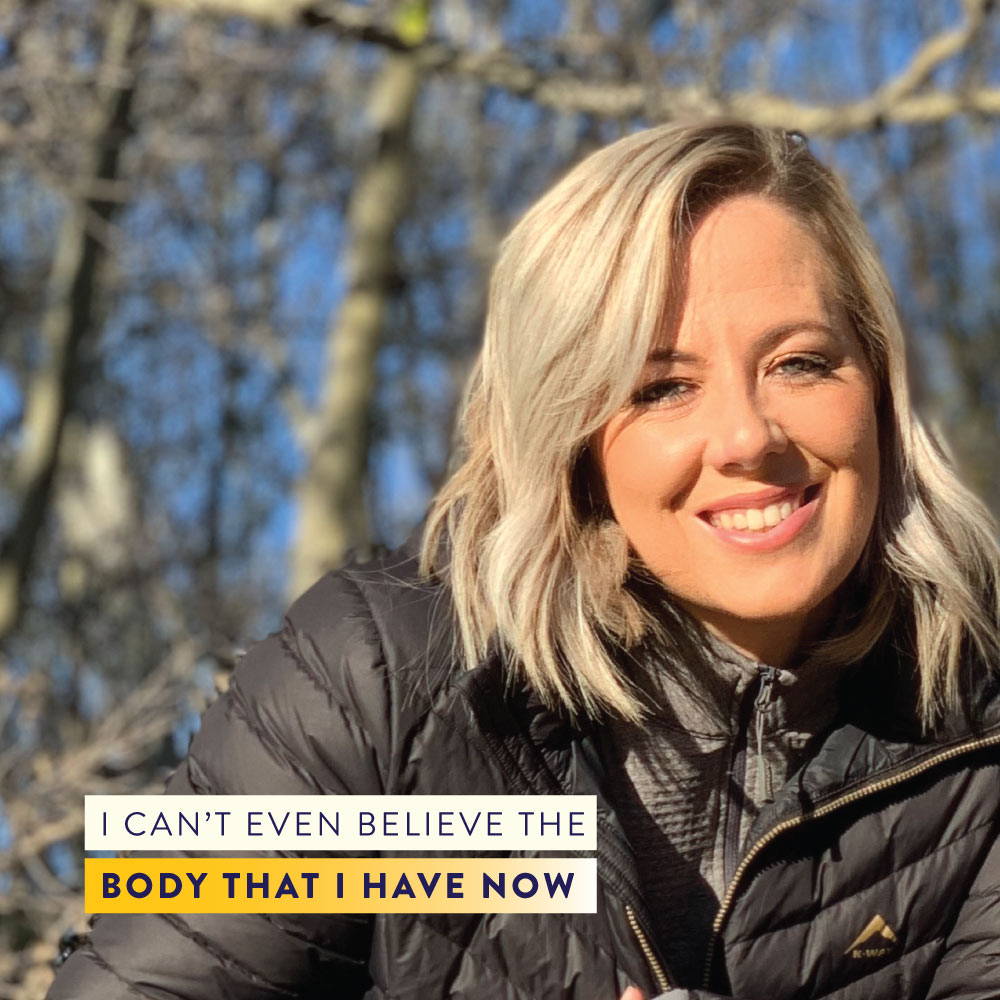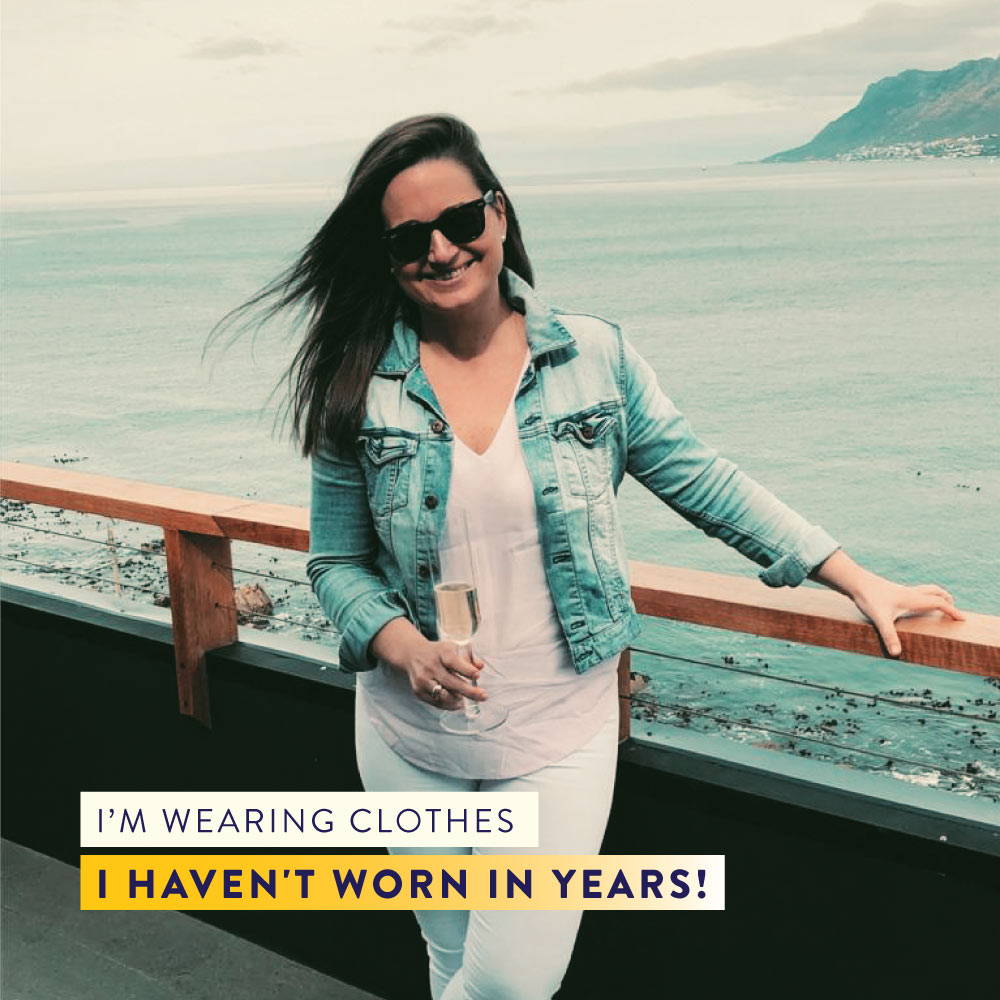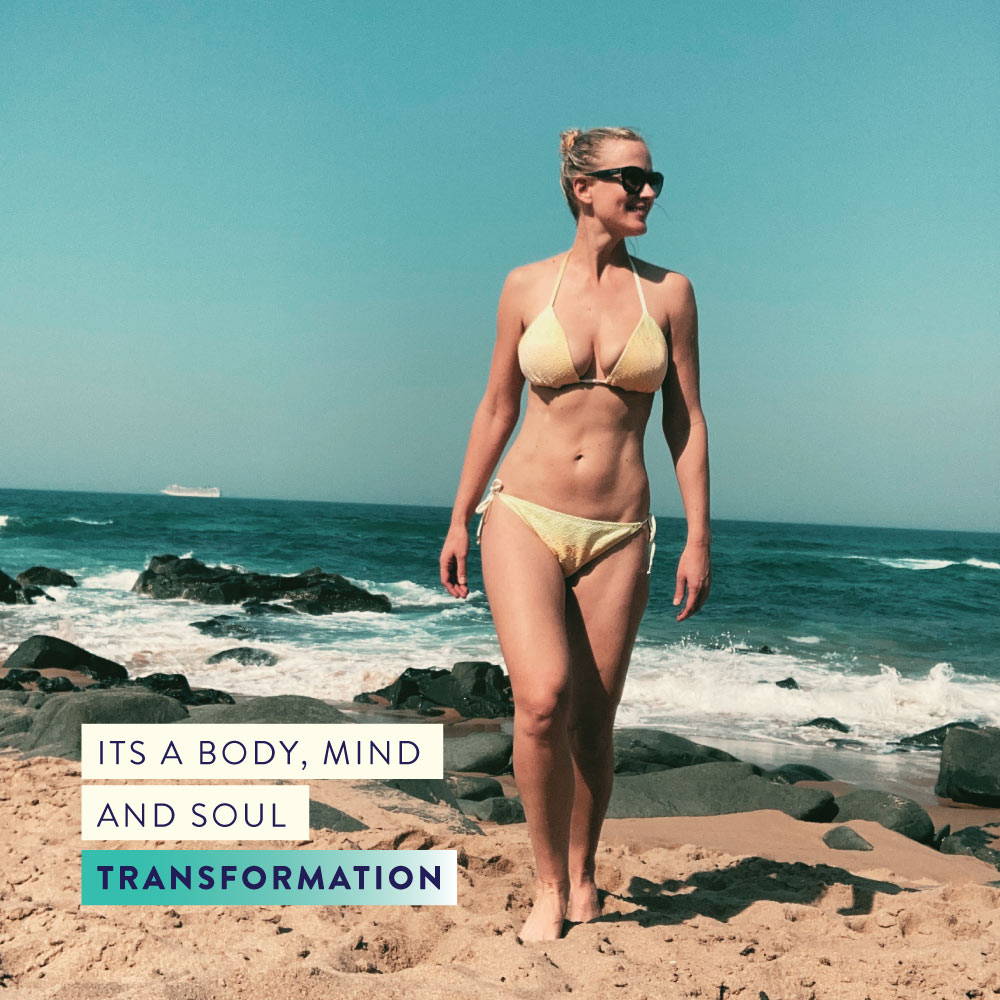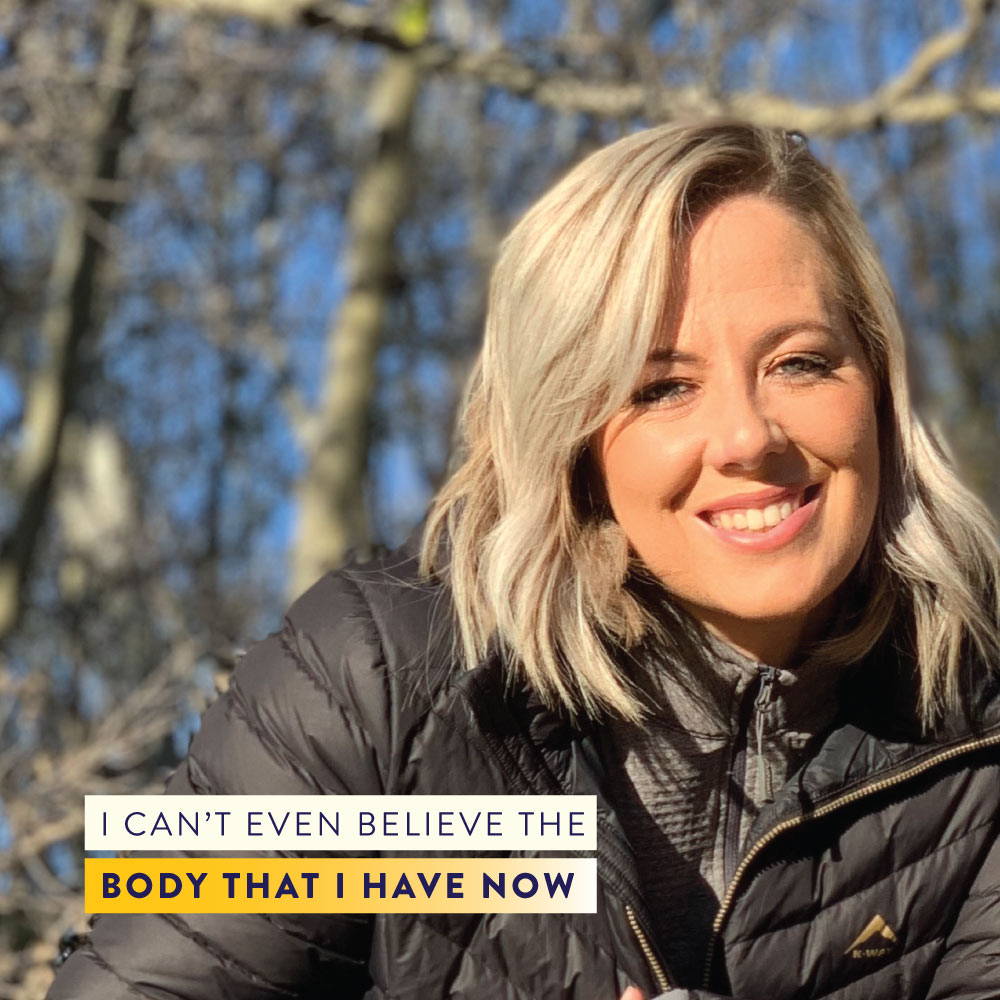 Amazing
Some criticism could be to offer longer classes/ more Booster sessions and maybe indicate how long a workout will be in the beginning (on average 30 minutes) but some do vary.
JEFF Life Vitality
JEFF Life continues to transform and give us more than we could wish for - a partnership with Vitality has been a great value-add. Not only do we get a discount with JEFF Life, but we earn points for working out. In addition, if you want to improve your Vitality Age, sign up today, get moving and you too will see lifestyle changes come to fruition. This is one amazing anti-aging product - it takes years off your Vitality Age.
JEFF has changed my life
The Jeff platform has given me the ability to be focused and consistent in my training. It has given me access to a fun community with so much choice. There is no quetsion that my exercise has been more consistet in teh past year than it ever has been before and that is 100% because of JEFF. I love the HIIT and LIIT classes but have also tried the Zumba, yoga, and cooking classes. I would definitely recommend JEFF to absolutely everyone, no matter your age or fitness level.
Structured Healthy Lifestyle not breaking my bank balance
Jeff Life and my WhatsApp accountability group of Randburg have been all new way of gym experience but fantastic!! The very generic exercise programme linked to my weight & fitness goals was a great start up and made diving right into Johno's Fitness Challenge easier!! Will definitely get into a 1:1 from April after unsubscribing from my gym membership. Who would have thought online will be this beneficial with real results 👌🏾🙌🏾👍🏾👏🏾🔥🔥🏋🏿‍♀️🏋🏿‍♀️
JEFF LIFE
I really enjoyed JEFF Life, especially the live workouts, but I did find the one on one better suited to my personal needs, and have benefited from the extra coaching guidance.
If you have enough personal willpower & diligence, then you will love the Jeff life program. Otherwise I recommend one on one.