"You get so much more bang for your buck when you sign up for only R200 per month. Access to all live classes, and if you can't do it live, you can catchup according to your schedule. 25+ classes, Education sessions, JEFF cook and so much more! It's cheaper than the gym!"
— Megan Tassev
Enjoy all of the gym classes you'll ever need, online, led by exceptional instructors and supported by an incredible community. Workout in the comfort of your home and achieve results like never before!

Get 30+ sessions per week, including yoga, HIIT and LIIT (high and low-intensity cardio), guided runs, healthy cookalongs and even kiddies classes! All at your fingertips in our awesome JEFF web app.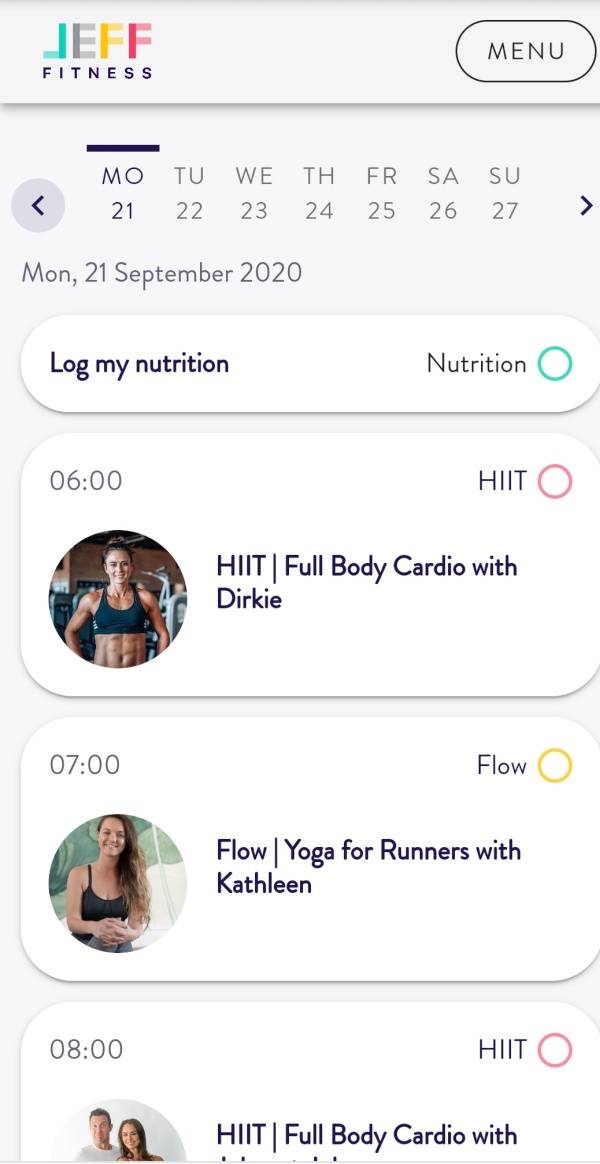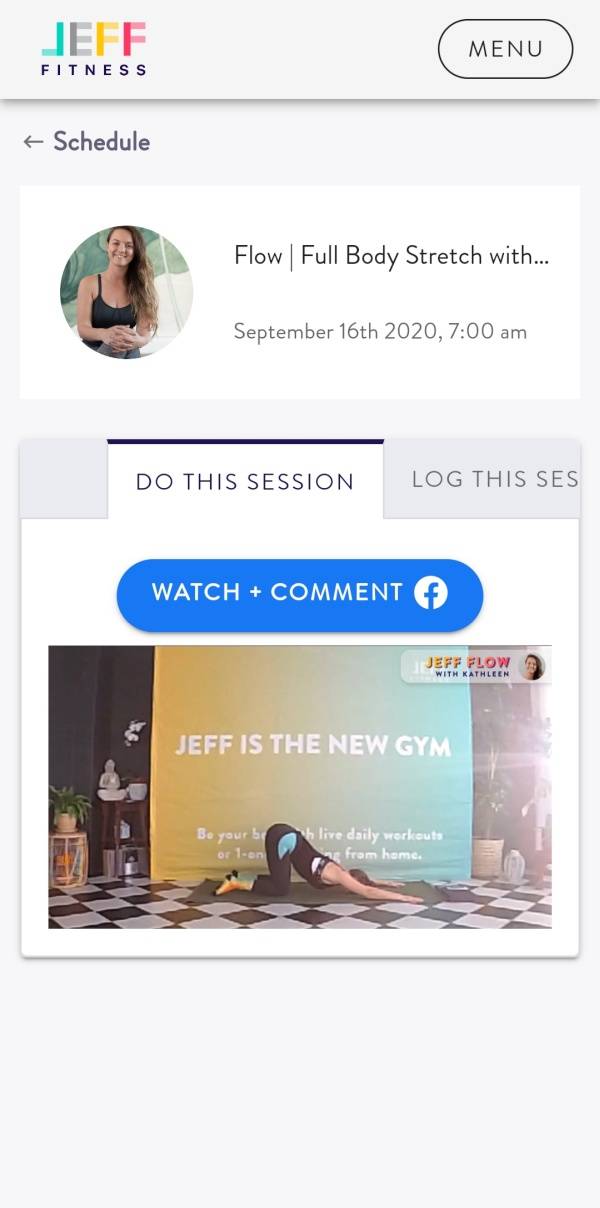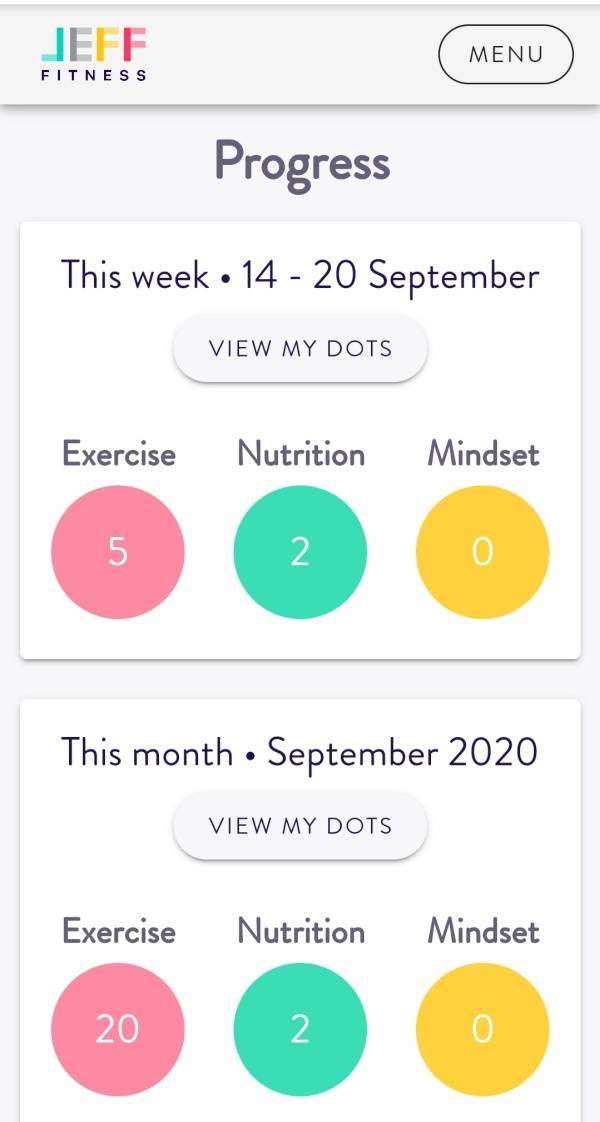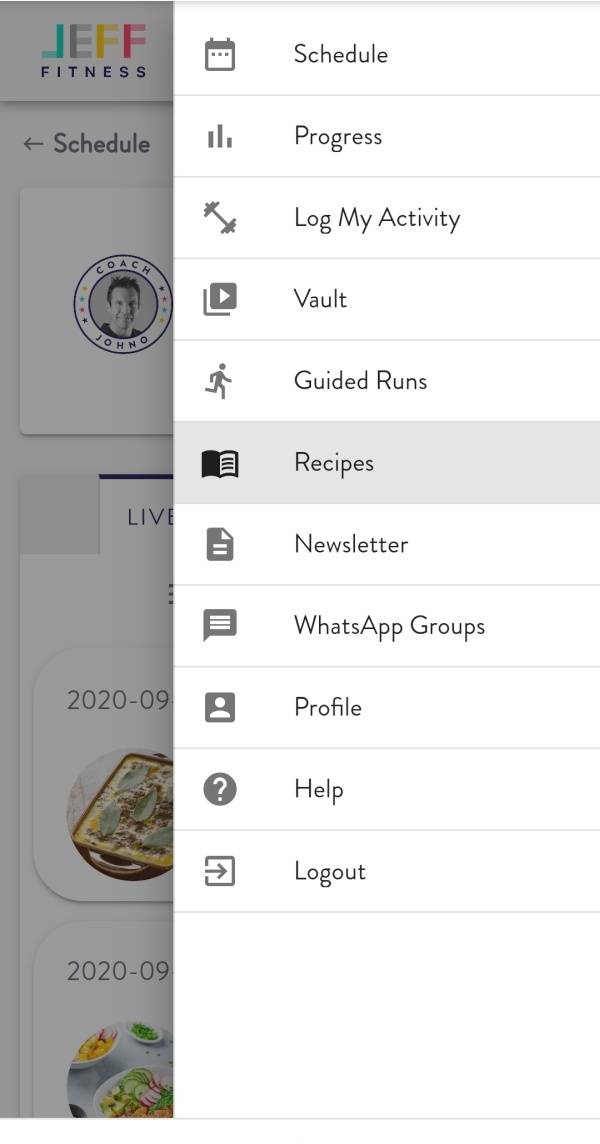 WHAT OUR CUSTOMERS ARE SAYING

JEFF Members achieve life-changing results

"I'm a lot more confident, I'm in a really happy place." - Cindene

Cindene dropped 4 kg in just 6 weeks working out on a JEFF Membership! She then joined our 1-on-1 Personal Coaching Program to overhaul her nutrition and entrench healthy habits.


"I wouldn't be the person I am today if it weren't for JEFF taking a chance at the beginning of lockdown to help us better ourselves." - Kathryn Coetzee

JEFF Members get fitter, stronger and more toned than ever before

"In just 6 weeks I've seen change I couldn't manage in over 15 years! Wow! Just a great community overall!" – Wenda Nieuwenhuis

JEFF Members have found their fitness home

"The JEFF family and community is a way of life. Not only do you have access to a huge amount of classes ranging from HIIT, LIIT to Flow and Guided Runs, but you have the support and backing of an entire community. It feels like family and I have finally found my fitness home." - Robyn Shirley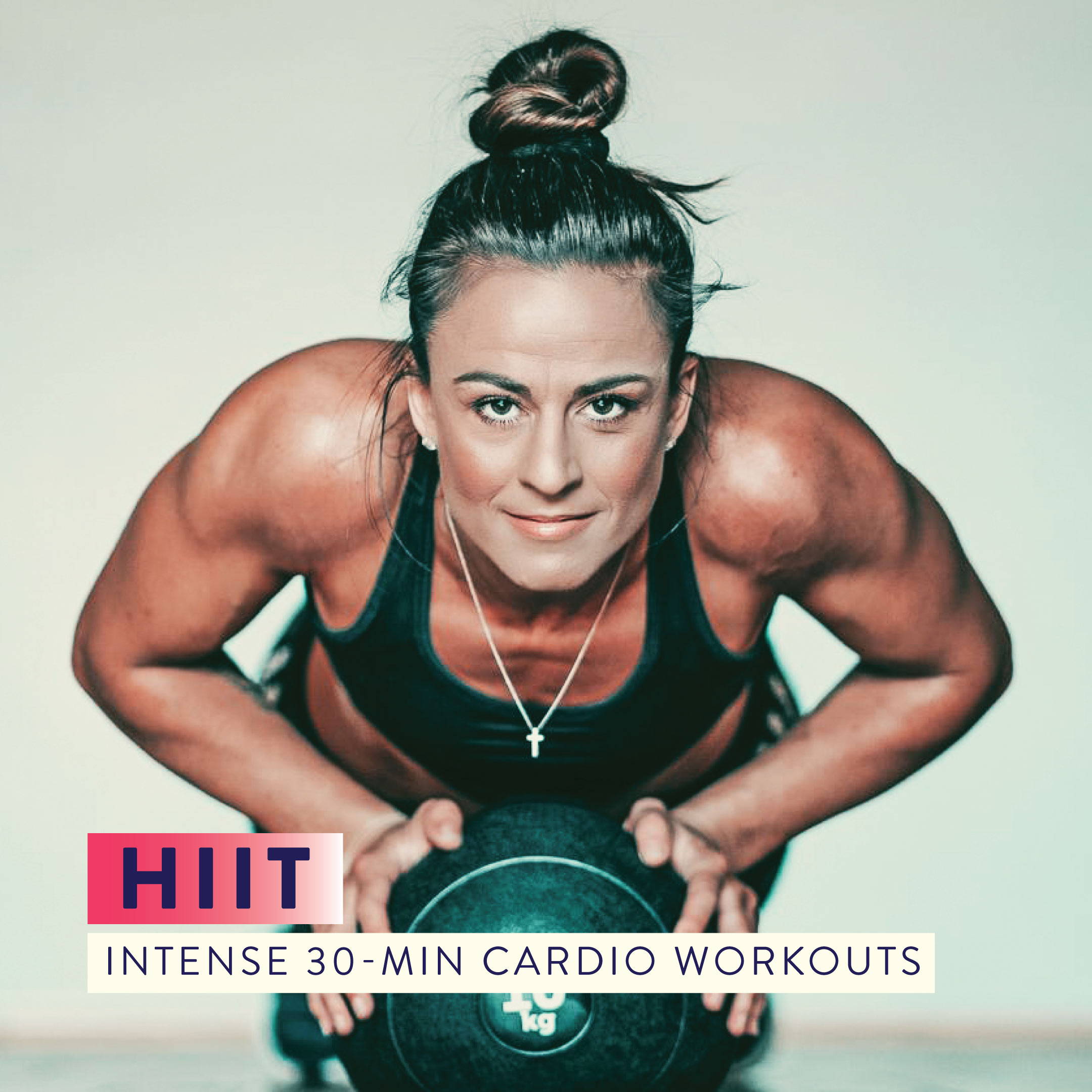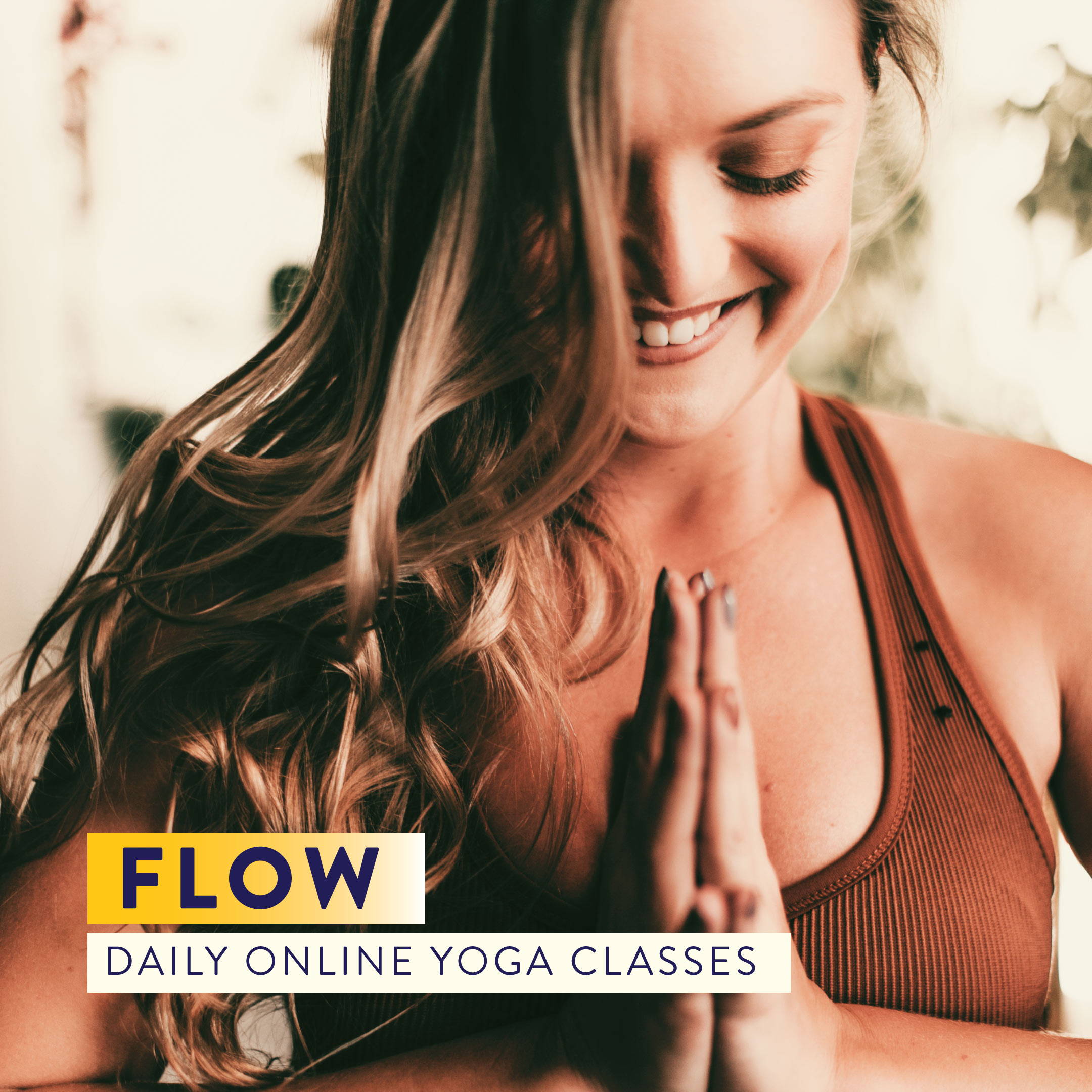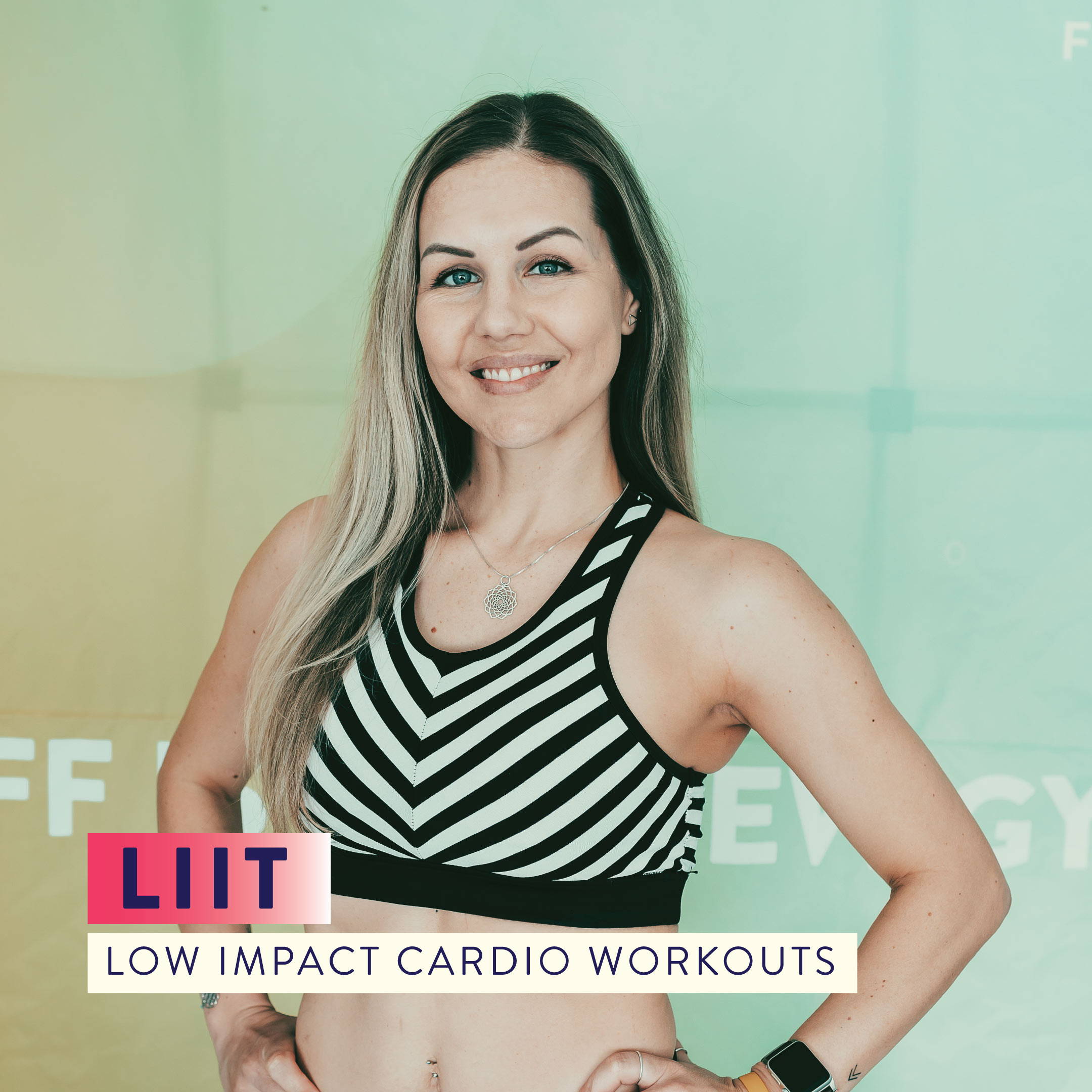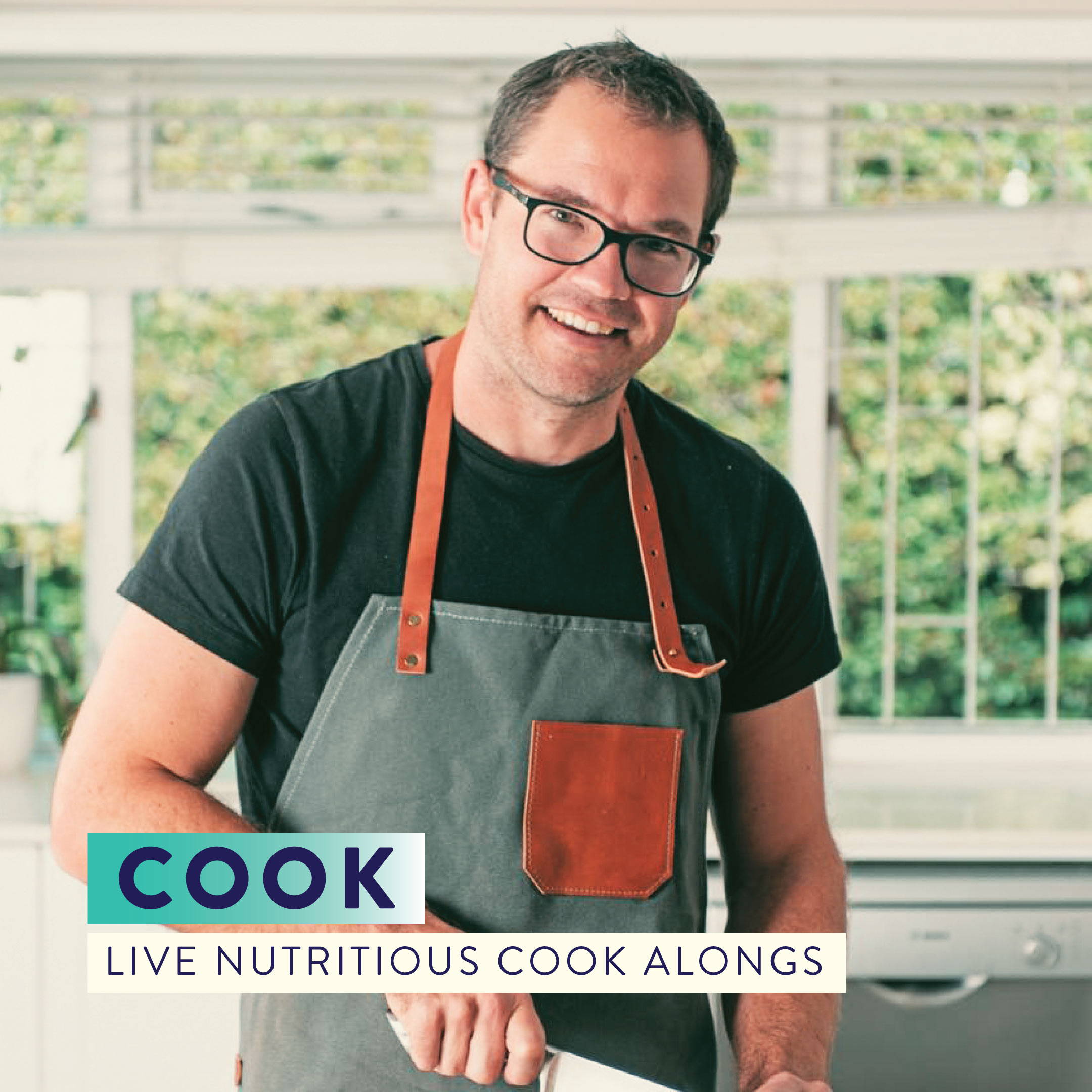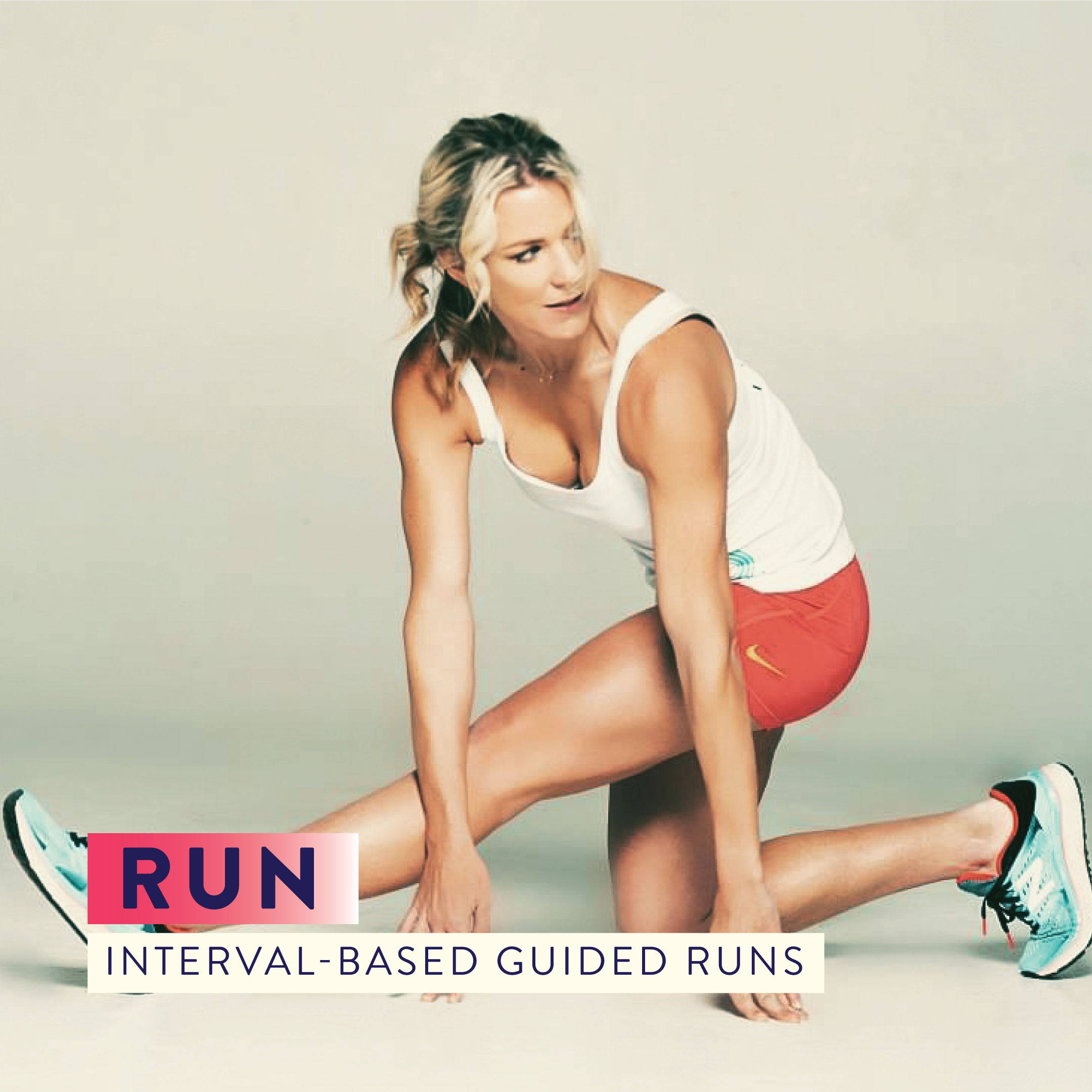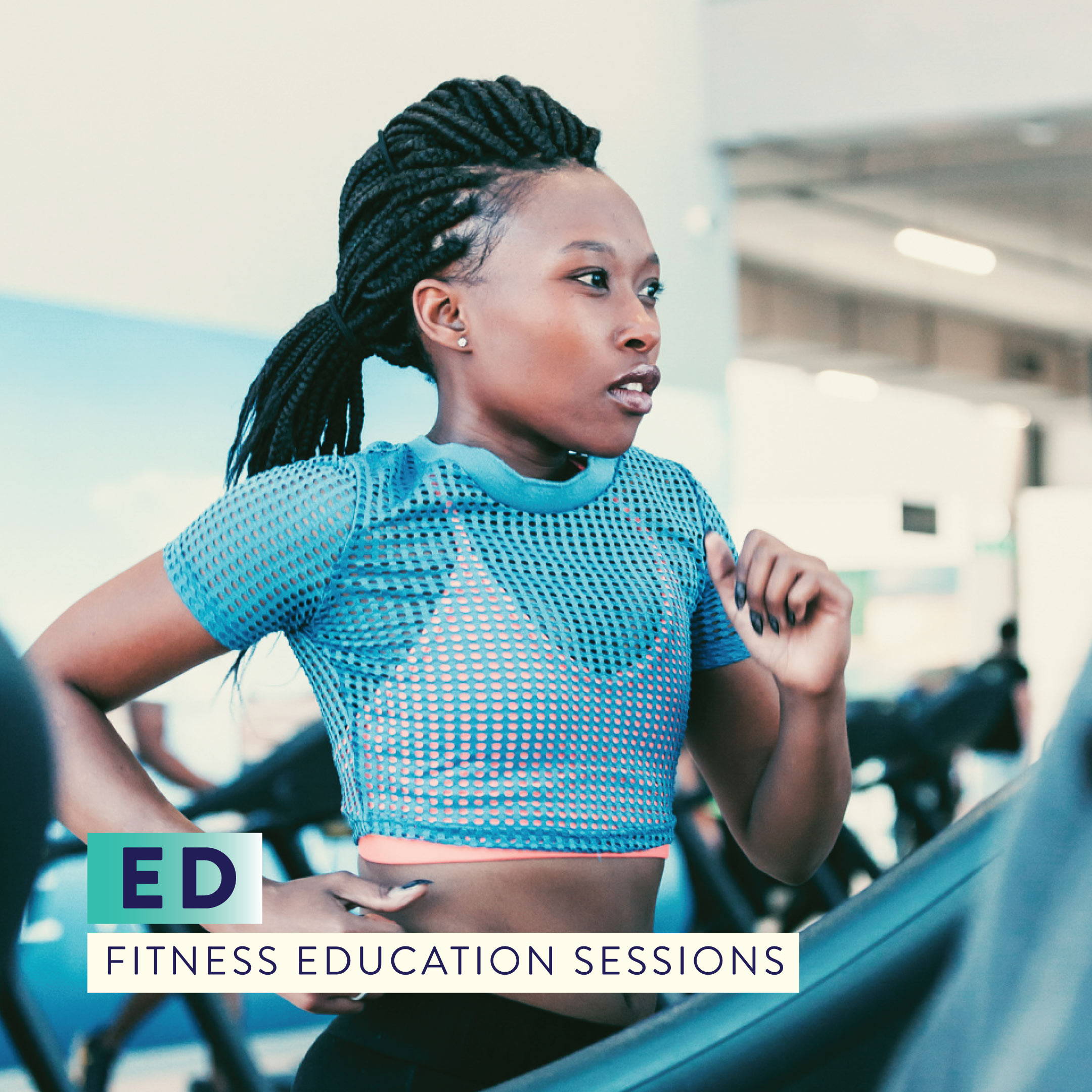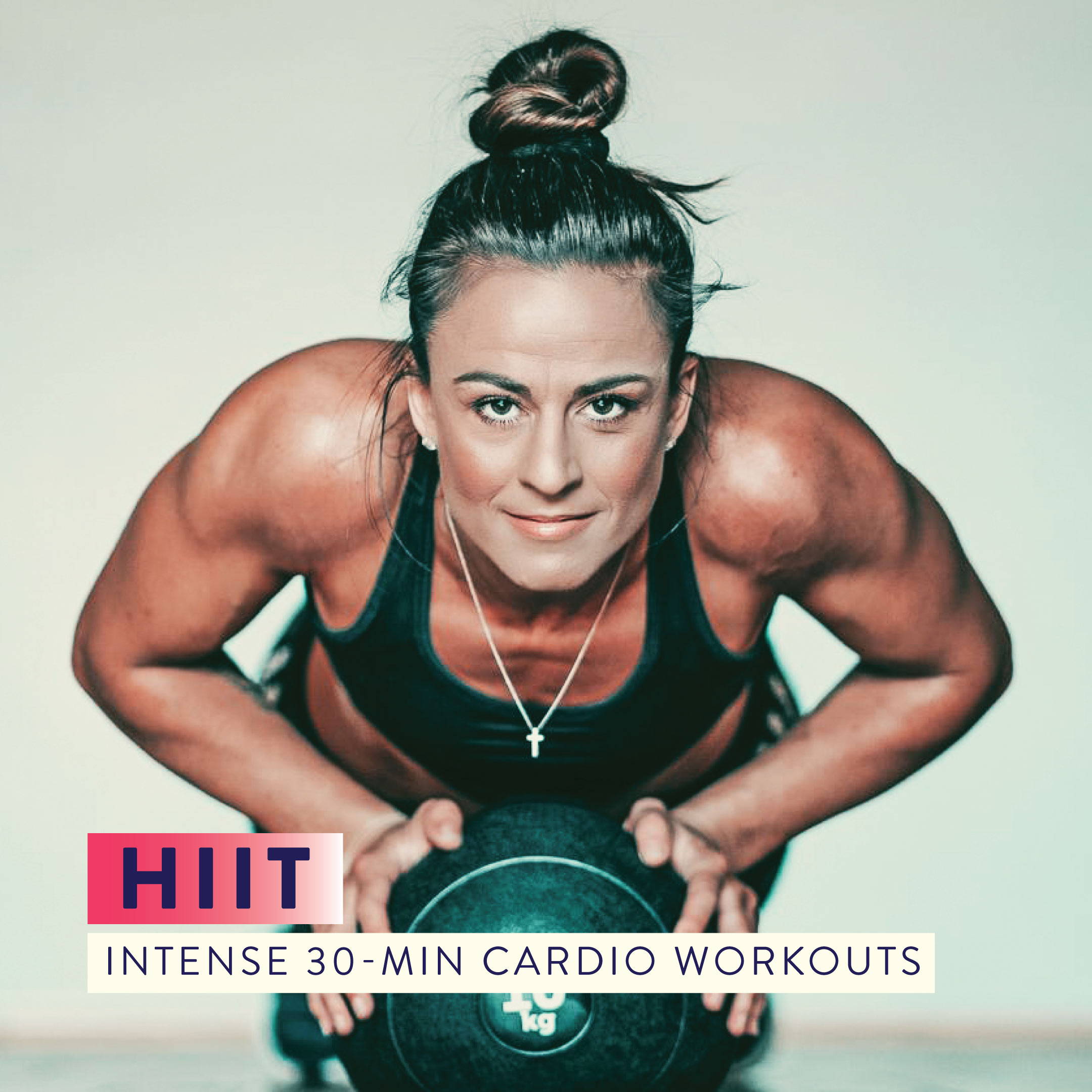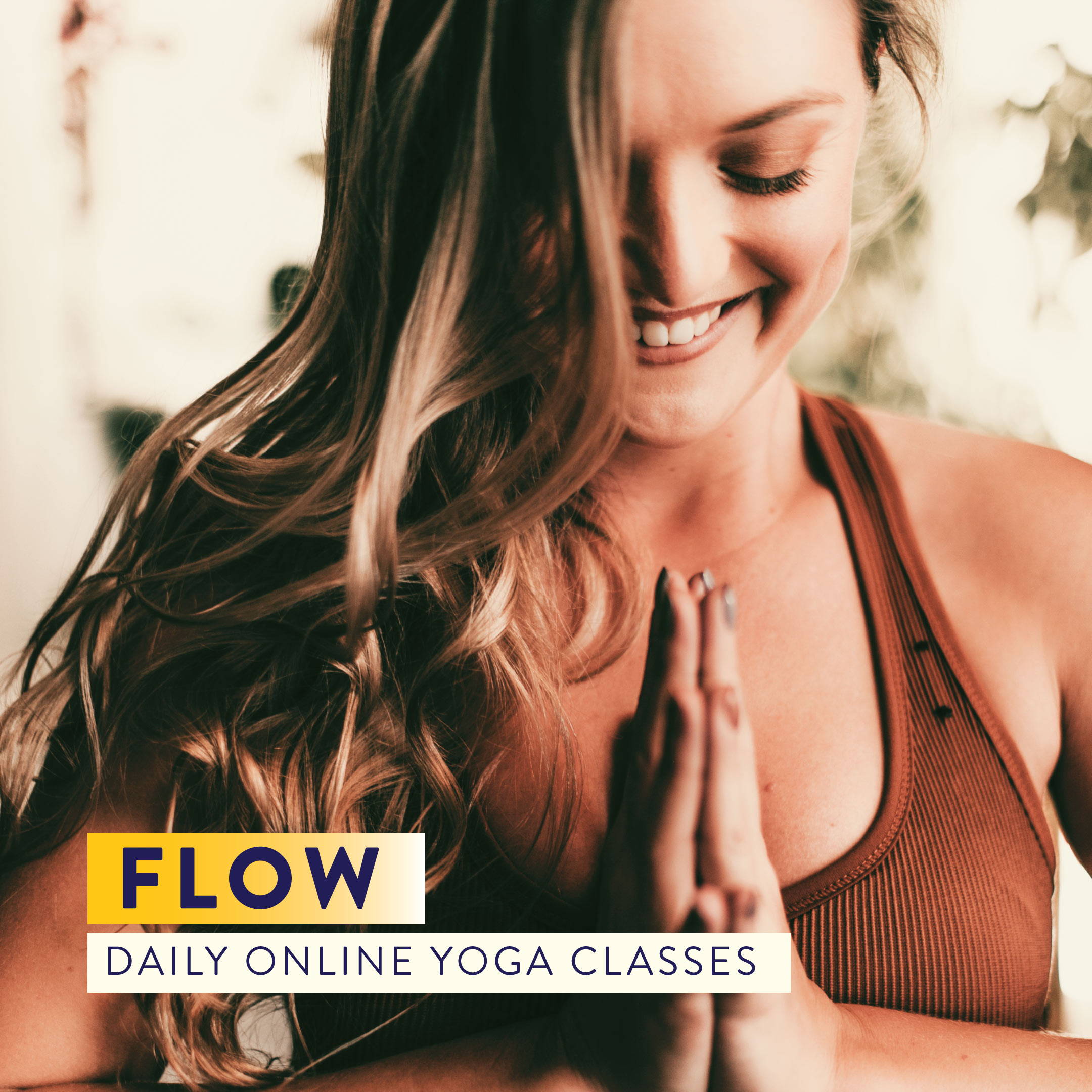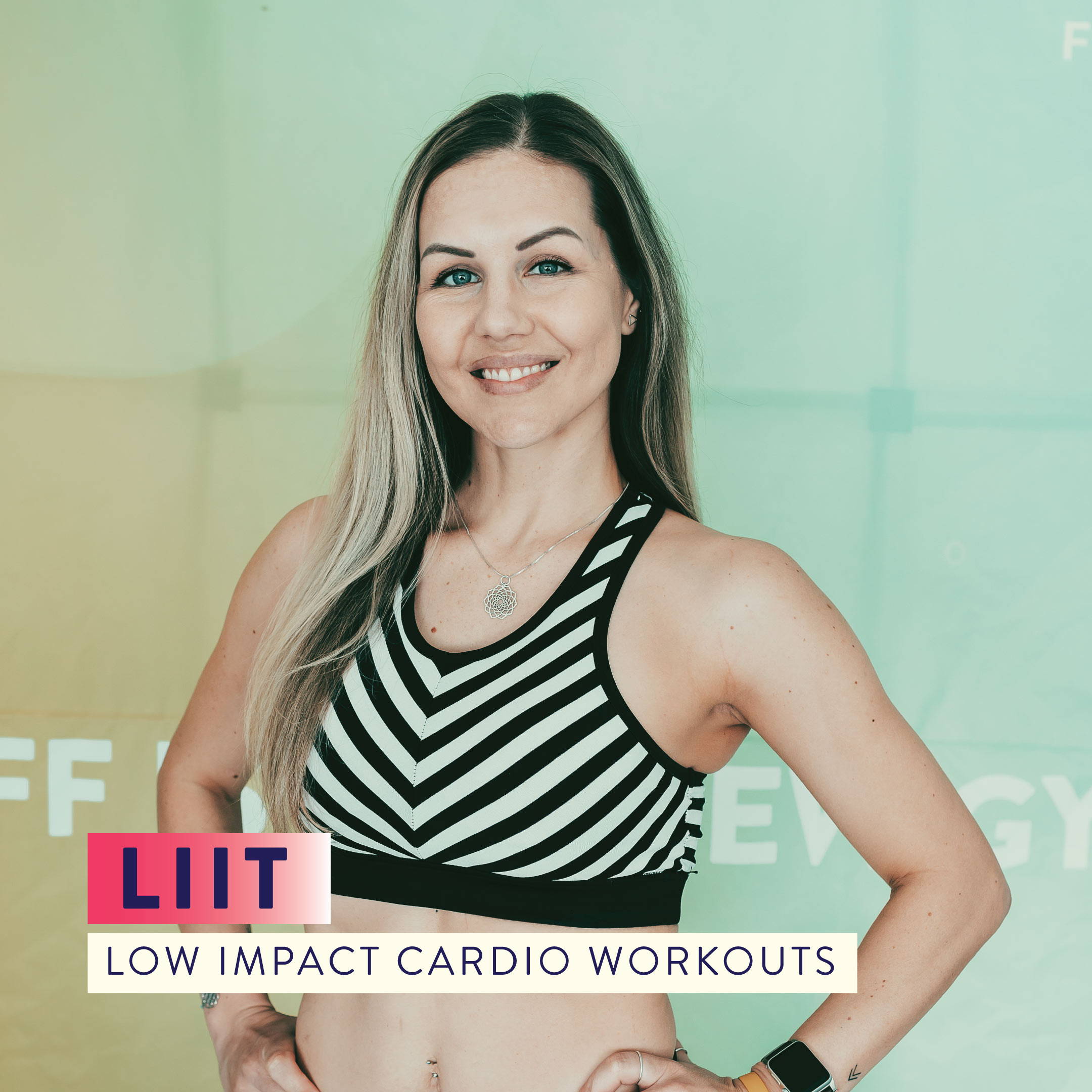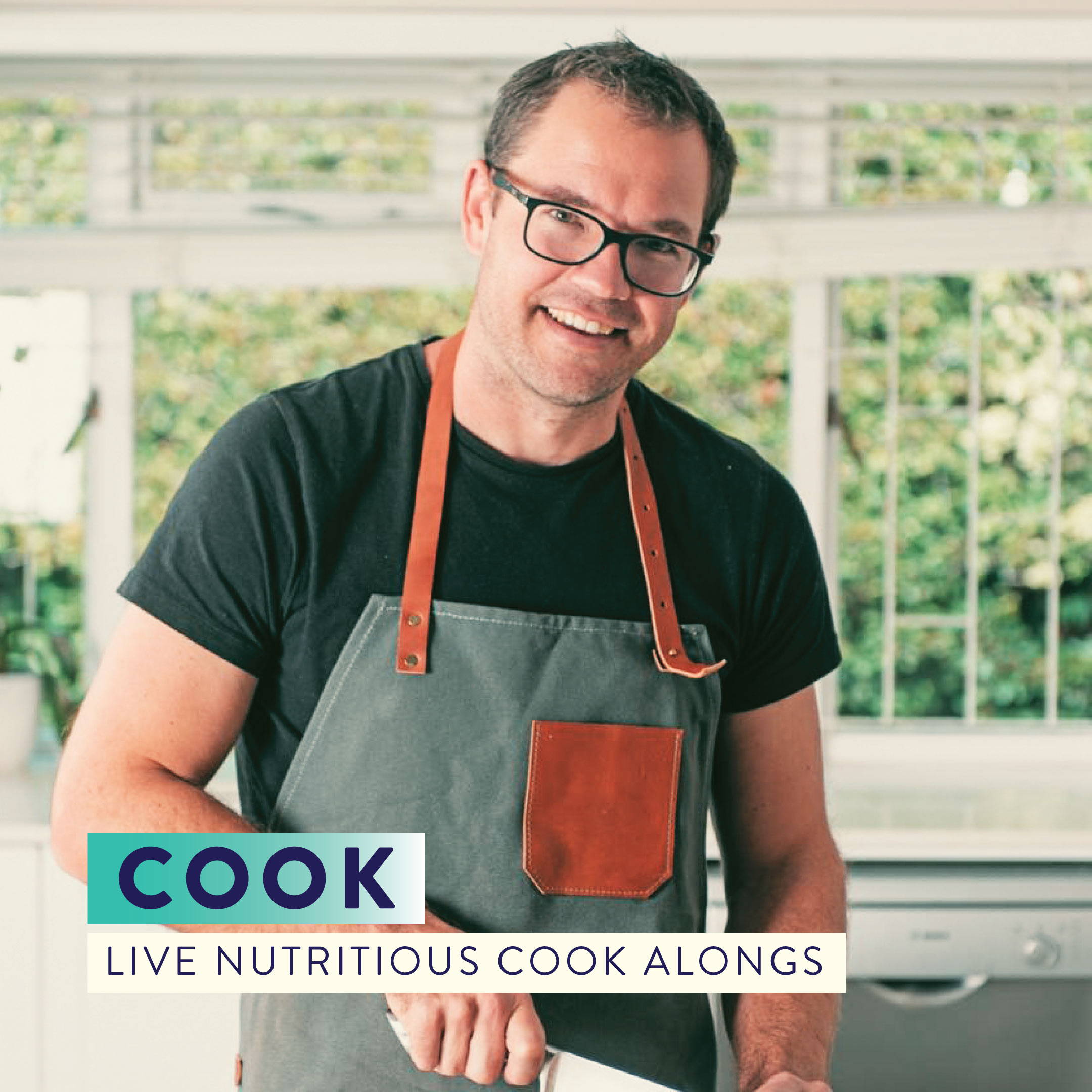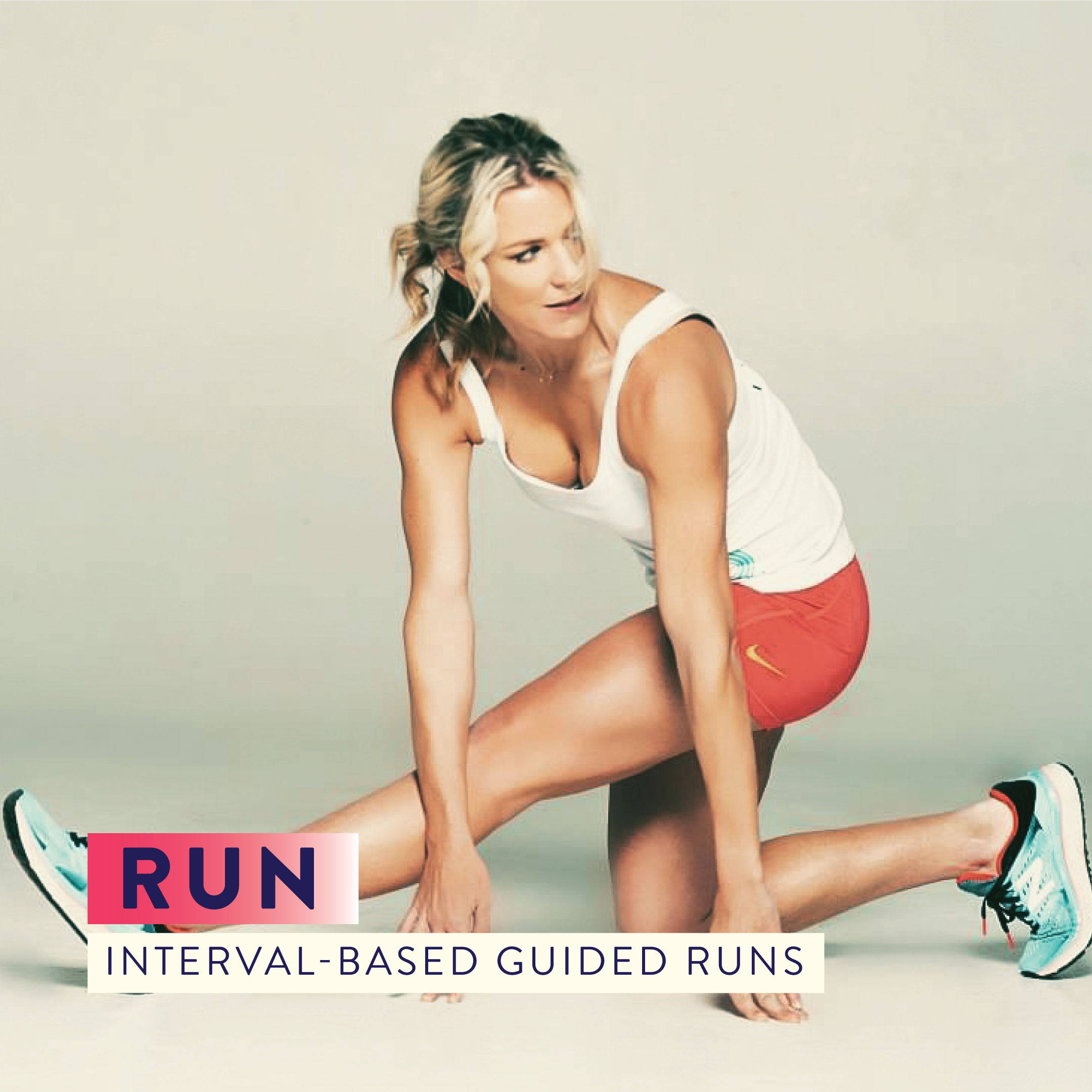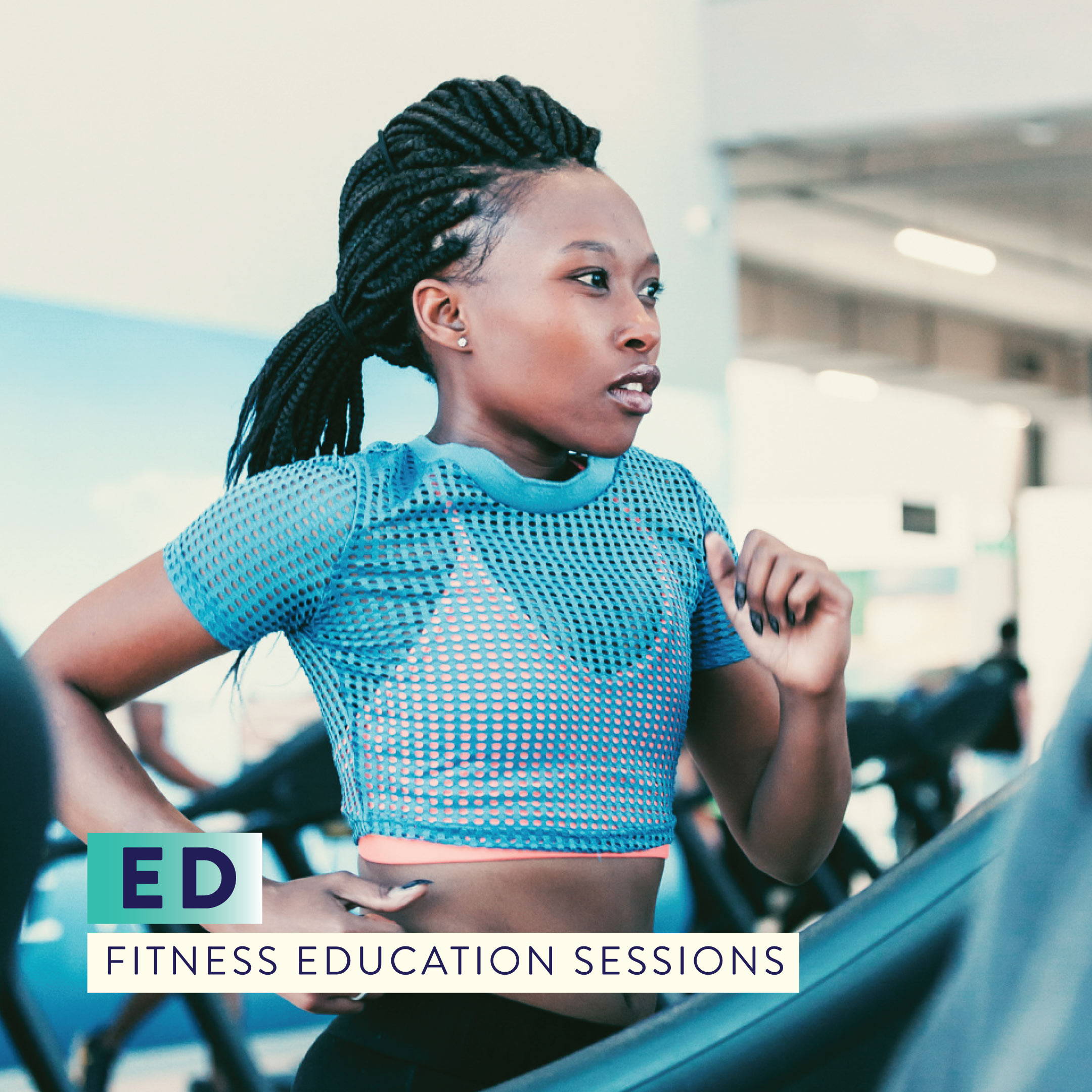 Choose from daily live sessions - over 30 per week - or access our library of thousands of past classes:
HIIT (high intensity interval training) - intense 30 min cardio workouts, live with our inspiring JEFF instructors and 1000s of others, working out together in their own homes
LIIT (low impact interval training) - intense 30 minute workouts for those who are struggling with joint niggles or need a more careful start to their training
RUN - In addition to your running and HIIT cross training, take your running to the next level with our interval-based guided runs. Listen to energetic songs and have Johno talk you through your training.
COOK - Learn how to cook fun, nutritious meals together with our top-nutritionist, Adrian
FLOW - Take care of yourself and supplement your training, with mindful stretching with our expert trainer, Kathleen
ED - Join us for lunch daily, where our expert team shares key insights, discusses hot topics and answers your questions

Join our JEFF Members Facebook community for incredible support. Use the JEFF Web App for easy access our live schedule, guided runs and recipes.
Connect with our amazing instructors and community. Plan your week and log your sessions in the JEFF Web App. Collect your dots and get your results!

Do something great for yourself - sign up today!


Fill out a few quick details and we'll invite you!
Very convenient
Inreally like this platform and being able to either do live workouts or to do it when it suits me. Thanks very much!
Sustainable and Achievable results! Loved this journey
My JEFF journey began at the beginning of lockdown. I was introduced to the JEFF workouts by my parents and absolutely loved them from the very beginning. After seeing all the incredible results shown on the Facebook page I then decided to sign up for the 1-on-1 program. My journey started with the amazing and caring- Coach Kim and now I am with Coach Caleigh and I couldn't be happier. During my workouts I work harder for myself but also for Caleigh to show her how hard I can push myself and just how strong I am!
Being a type 1 diabetic (which is very well controlled) and a lover of food and exercise, the 1-on-1 program was just for me! Initially I thought that the program would be limited by my diabetes. However, this was not the case and was the complete opposite. With the smaller portion sizes and regular meals my daily insulin intake has been reduced significantly (in the second week my long acting insulin was reduced by 10units!). My sugar levels are better controlled, I am eating less, feeling more energised and fuller, sleeping better, feeling so much stronger and most importantly have gained the confidence I have been wanting for a very long time! I found total relief in the JEFF workouts and they played a massive role in helping me to maintain a healthy mind during that time. With the progress that I have made and the new lifestyle that I live on the 1-on-1 program I can happily say that I have a new attitude and outlook on life, and I find myself having, what I used to call, "lows" less and less
Trust the process! All it takes is believing that you can achieve, hard work and motivation!
Review
It has taken me a while to get going with Jeff as my focus was wrong. I wanted to do a live class but with the school run I was just not getting around to it and then last week with the goldfish badge challenge I decided to rather not try and do a live session and rather do that days session later in the afternoon when I had the time and wow, it was an awesome week. Will stick to doing it that way now and focus on being consistent. Thank you team, I love every second of every class I've done so far 🔥🙌
JEFF is truly the new gym
I enjoy being a part of the JEFF community, the coaches & classes are fab and I love the vibe. I have definitely seen results. I wasn't sure that I would prefer this long term after lockdown to a normal gym but I think I was mistaken - I still manage to motivate myself. Would love it if we could introduce some more weights to work on toning my body further. Maybe kettle bell & medicine ball work?