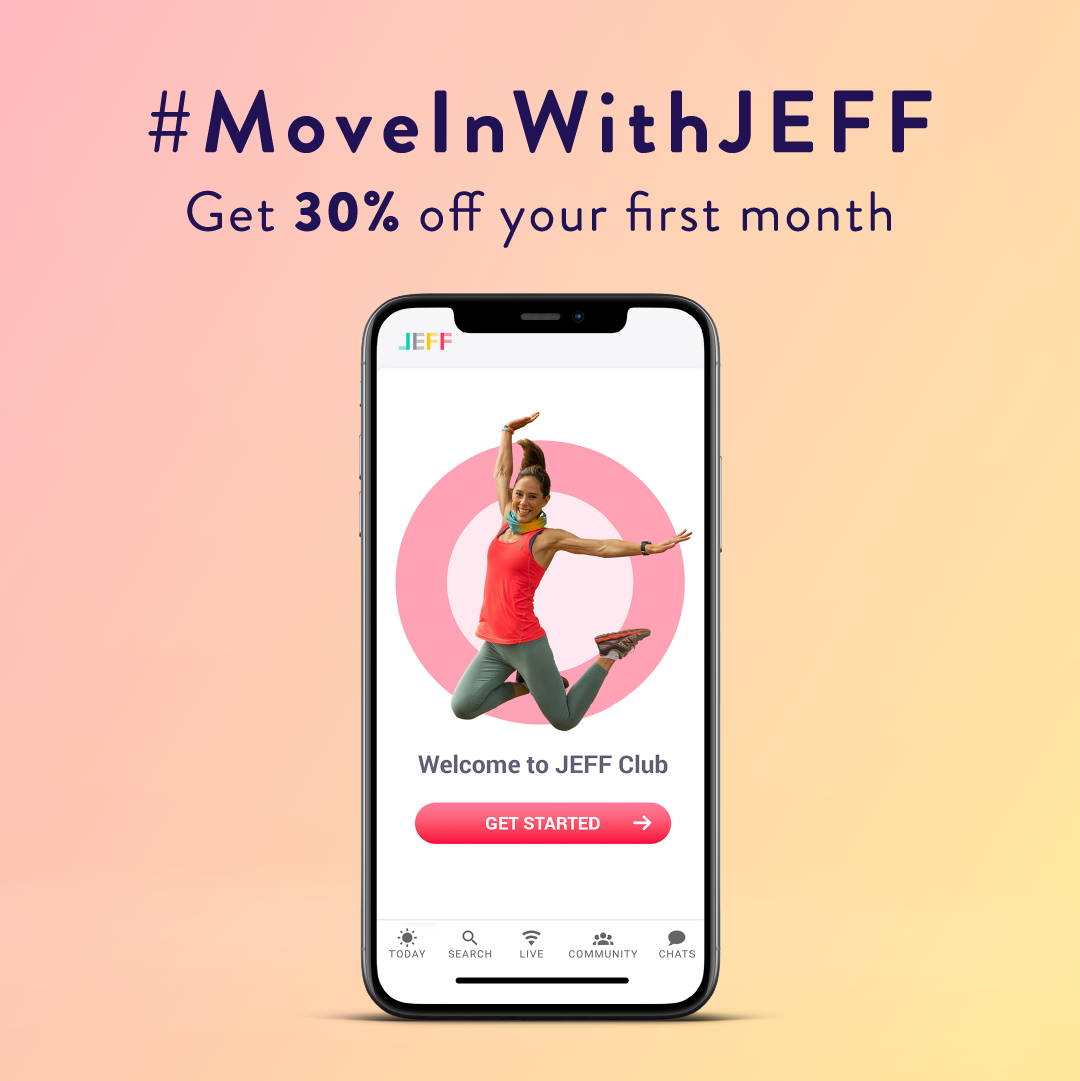 #MoveInWithJEFF

 
 and get 30% off life-changing results! 
Back in lockdown we asked you to #GoSteadyWithJEFF so we could offer you live workouts every day. We all rallied together to create something incredibly special: a community of 75,000 people united in fitness.
Fast forward through two years of sweat, results, and countless improvements, and we've launched Club Coaching on JEFF Club.

Club Coaching makes world-class motivation and accountability accessible in a way it's never been before — we're asking you to #MoveInWithJEFF to experience everything it offers!
And to help you do so, we're offering you 30% OFF your first month*
* if you sign up by Tuesday, 31st May!
It's as simple as choosing which membership option you want – JEFF Club or JEFF Club with Advanced 1-1 Coaching – and using the discount code* MoveIn when signing up!

* offer ends Tuesday, 31st May!

If you need guidance, our team is always available: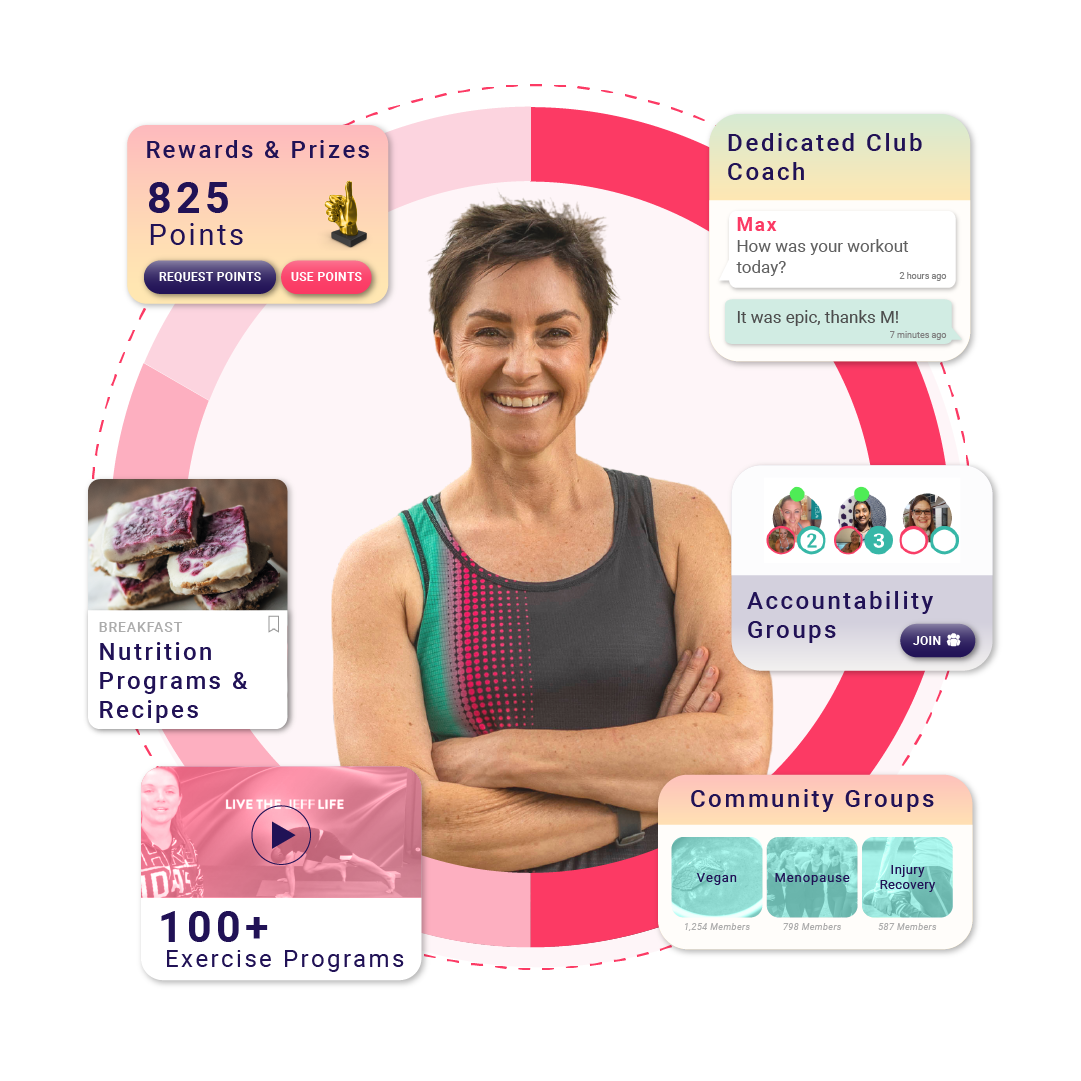 Join JEFF Club for a world-class coaching experience and achieve the results you've always wanted. Get the accountability and motivation you need to exercise, eat well and thrive! It's worked for thousands, in 73 countries worldwide, it will work for you!
JEFF Club with Advanced 1-1 Coaching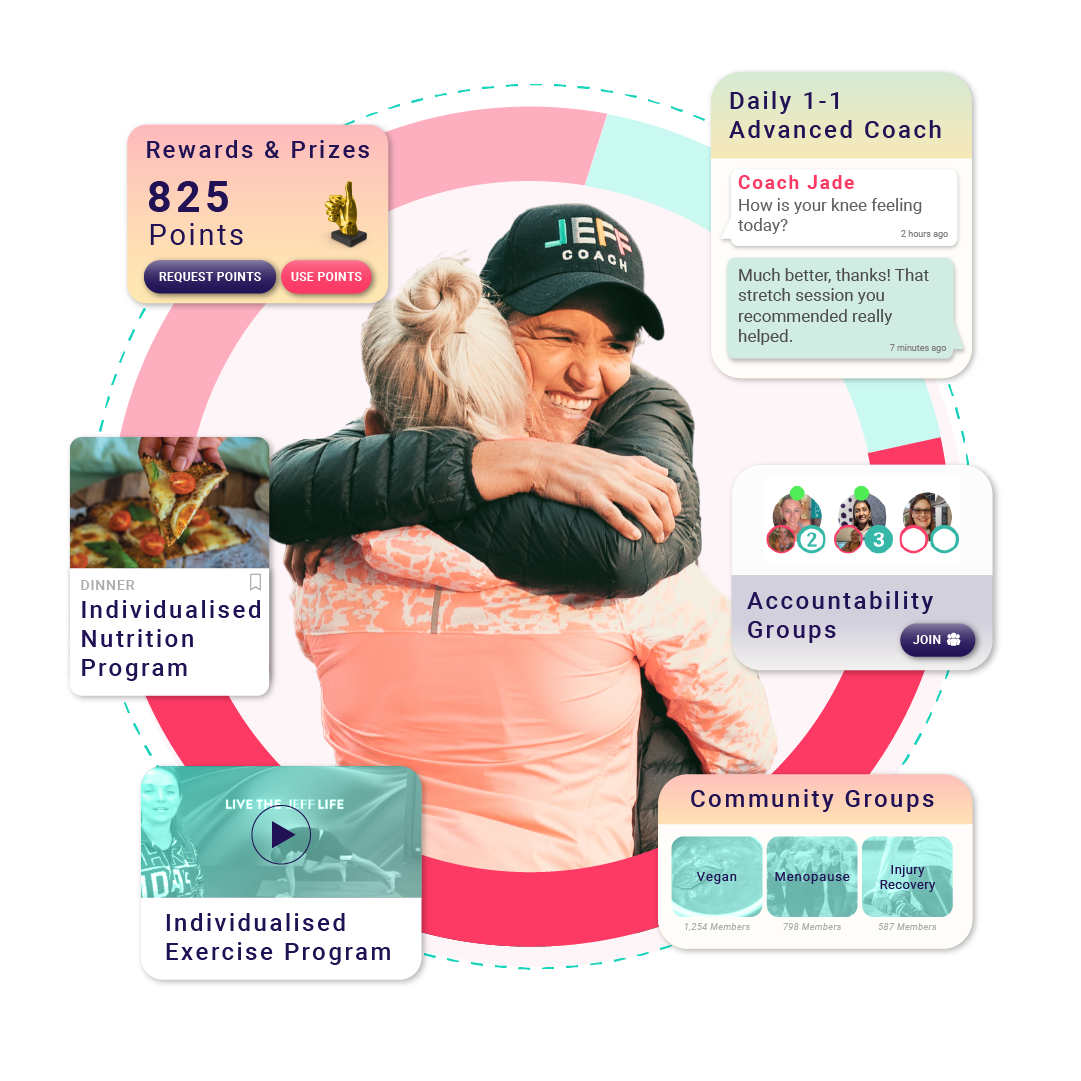 Advanced 1-1 Coaching offers the ultimate in daily dedicated coaching support for those harder-to-reach goals! We'll match a world-class Coach to you based on your specific preferences, goals and needs, and you'll receive unmatched daily 1-1 accountability, motivation and guidance!
 JEFF Club members achieve life-changing results 
If the incredible JEFFers pictured below can do it, we all can!