OUR CLIENT SUCCESS STORIES
"When my one on one came to an end, at the end of May, I had lost 18cm round the waist and 13.5kg, I have kept those off. The programme really works, and the best thing is, it is sustainable. JEFF is the new gym!"
- Leanne, Cape Town

---
SPECIAL FEATURE
I live the JEFF Life because...
---
VISIT OUR HALL OF FAME
Be inspired by our clients' incredible results and tell us your story to stand a chance to win awesome prizes.
---
You're the reason we do what we do
"I've gotten way more out of my JEFF Gym membership than any other gym membership I've ever had:
- Fitness classes (low intensity, high intensity, Zumba, guided walks, guided runs, Yoga, meditation, boxing and so much more)
- Yummy recipes. I'm a foodie to the core and would never survive on a starvation diet or bland food
- JEFF Ed's from fitness and health professionals. I've learned loads about my own health and even how to incorporate more healthy foods into my fussy toddler's diet
- An amazing community that constantly inspires, encourages and helps.
I've only lost 5kg of the 10kg I gained but I've lost about 20+ centimeters and I'm fitter than I've ever been(take that mountain climbers!). I've also gained so much confidence and joy that I'd lost along the way. I want to thank JEFF for saving my mental health and reminding me to love myself again. "
- Candice, SA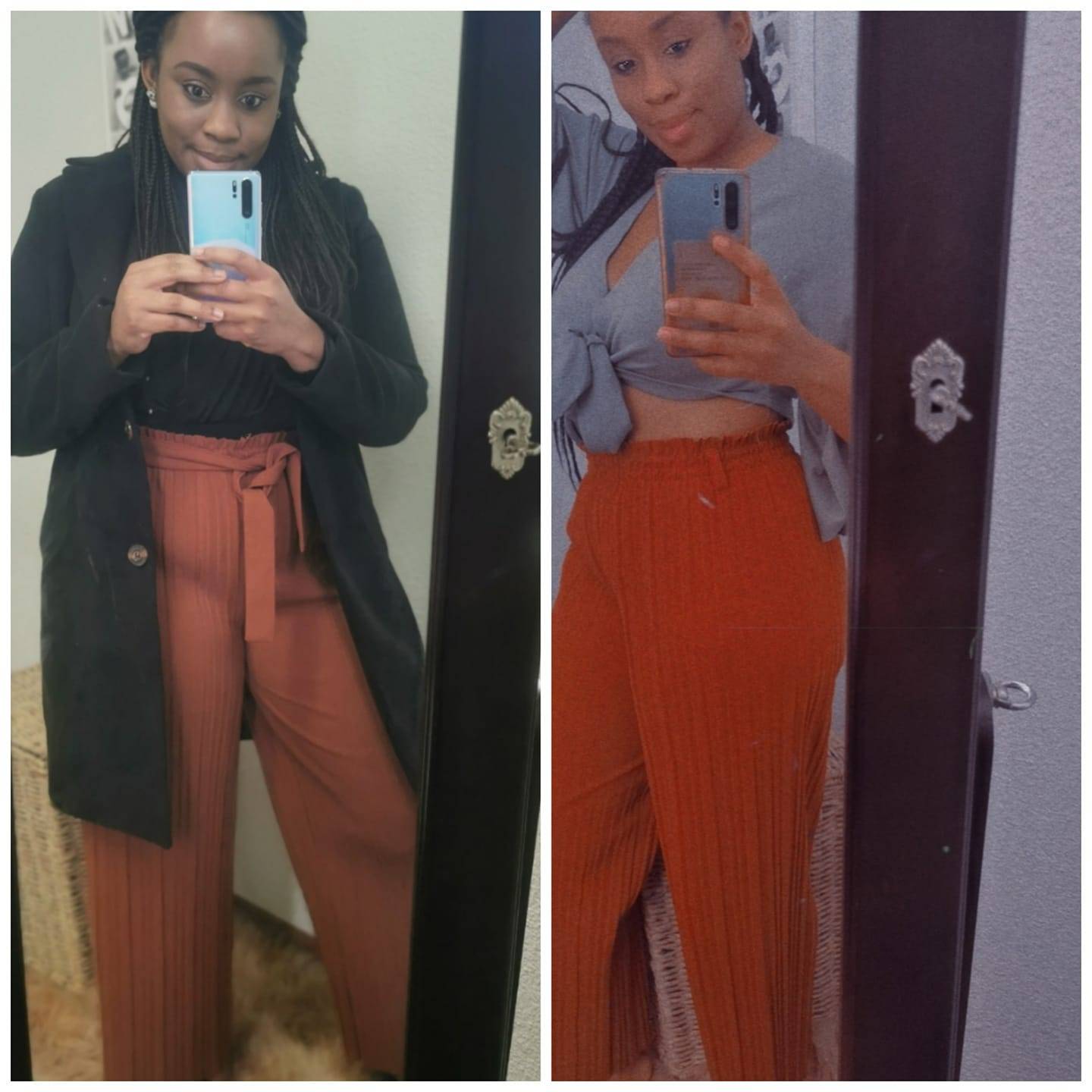 Sharon & Coach Louis
1-ON-1 COACHING PROGRAM
"Here I am after 9 months with proof that it works. I have tried all the diets under the sun, I lost weight quickly but put it all back on and more. This is not a diet, its my new way of life. I feel so much more energetic, happier, healthier and more confident. I want to be an example for my little 18 month old. If you are sitting on the fence just go for it. Thank you JEFF and this amazing community you have changed my life."
- Sharon, UK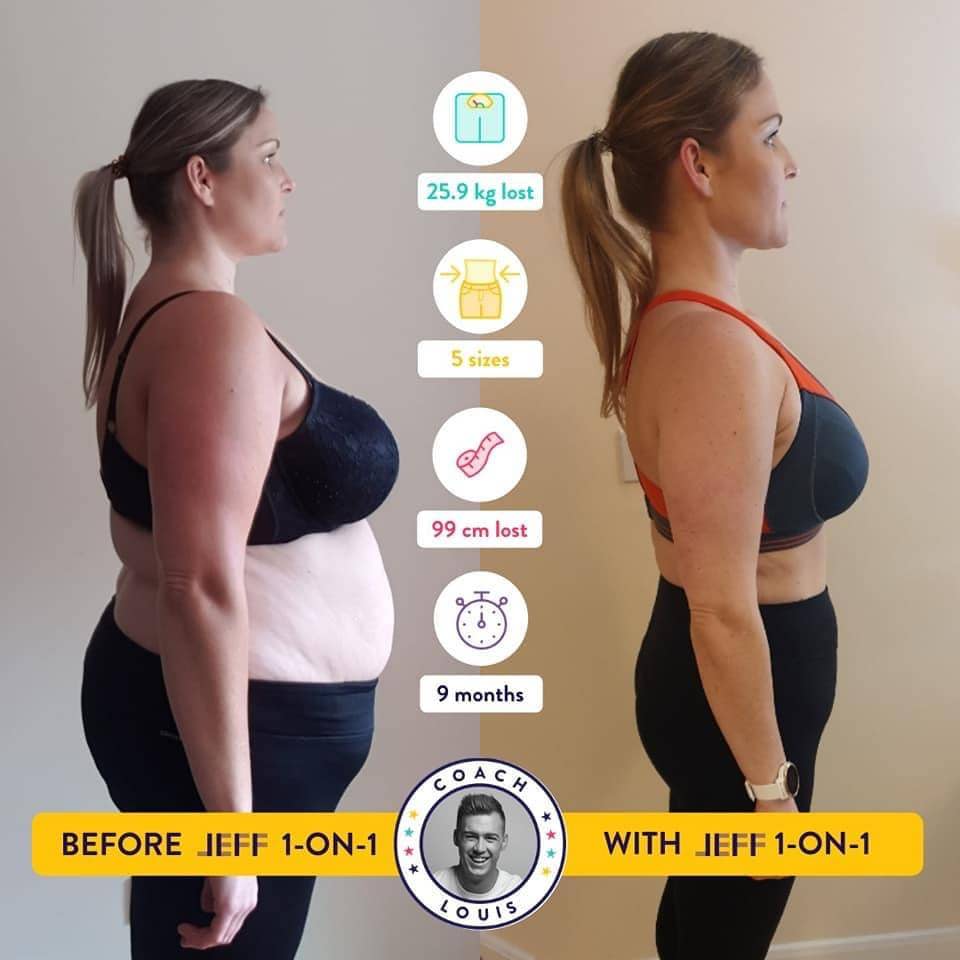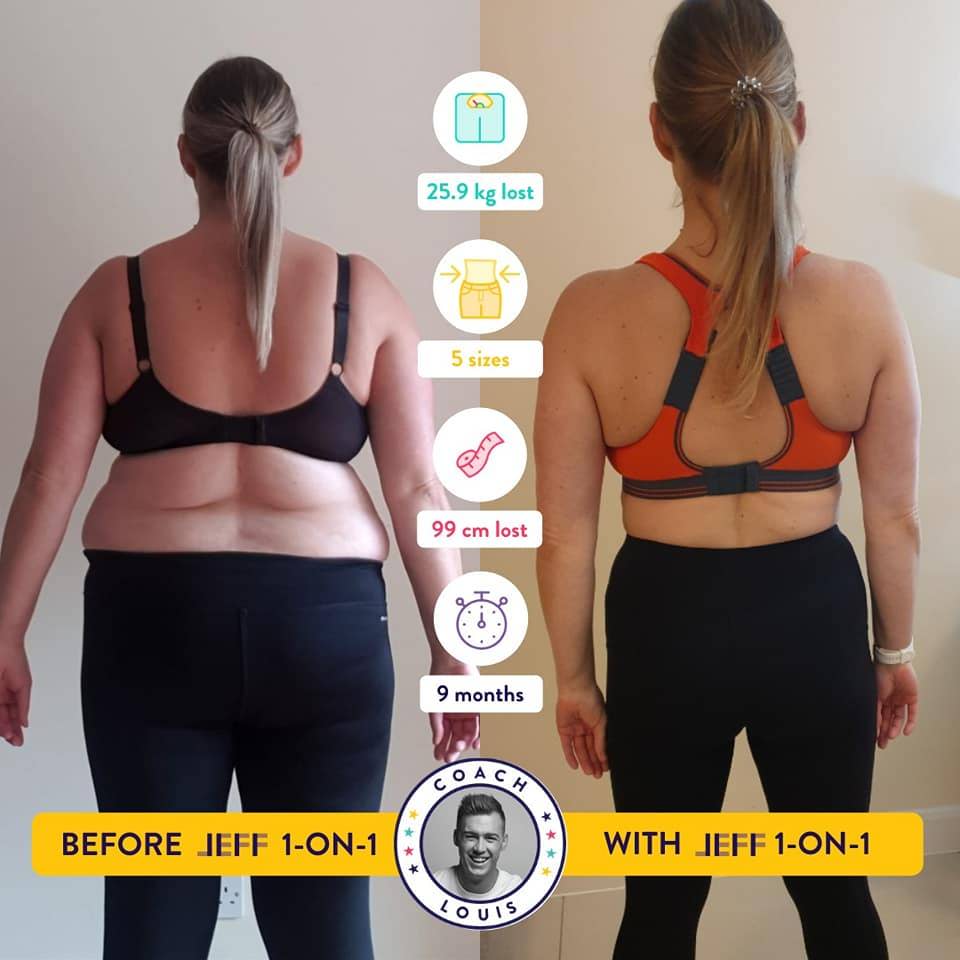 Cindene & Coach Liz
1-ON-1 COACHING PROGRAM
"I've learnt so much about nutrition and exercise during my time on the one on one programme. When I started JEFF my intention was to lose weight and get fit and into shape. But I have gained far more than that. I'm happy, energetic, confident and enthusiastic about life and I feel like I have found myself again!"
- Cindene, Ballito
Palesa & Coach Bronwyn
1-ON-1 COACHING PROGRAM
"I don't do 2 hour gym sessions anymore. It's quick, punchy and I'm burning calories like you won't believe. I always thought I ate well, but I didn't until I started working with Coach Bron. I developed insulin resistance, and I went for my tests and I no longer have it! I reversed it! It's just the combination of eating well and exercising, it's just amazing. And it's ridiculous in such a short space of time what I've managed to do. And it's cheaper than what I used to pay for my gym and my trainer! "
- Palesa, SA
Luchelle & Coach Bridgitte
1-ON-1 COACHING PROGRAM
"I can't even believe the body that I have now. I have learnt so much about myself. I actually started eating too little, from being over weight for so long, so I kept on eating less, and less, and less, trying to loose the weight. Then Bridgitte explained that when I was actually eating my body was storing it, because it went in to starvation mode. And now I know the right nutrition, and how to eat and that makes it a lot easier. "
- Luchelle, Middelburg
Alex & Coach Jade
1-ON-1 COACHING PROGRAM
"It's been incredible! The weight is coming off, the centimeters are coming down. I'm wearing clothes I haven't worn in months, years even! It's making me want to push harder, do more, and achieve more. Thank you to the whole JEFF Community - you guys are changing lives! It's incredible. We aren't just another number - the coaches really care about us. It's really incredible. "
- Alex, Cape Town
The Palacio Family with Johno & Juls
JEFF LIFE
"We joined for the fitness, but we've actually gotten so much more. As I look back now, I'm so grateful for the memories that we as a family have from lockdown; it's been an immensely stressful time, but we've been so happy because we start the day with JEFF."
- Palacio Family, Cape Town
Kerry & Johno
1-ON-1 COACHING PROGRAM
"I'd been seeing a personal trainer for many years, and I was really dedicated, but I just wasn't seeing results. 2.5 years ago I became addicted to Johno's program and I'm still addicted. I also introduced my sister to JEFF and the change in her has been incredible! I think the main thing with this program is the psychology and the support that comes with it. When you sign up on the 1-on-1 Program, you become a team with your coach and you get to learn each other. You get exactly the kind of support you need!"
- Kerry Burg, Johannesburg
---
---
CHALLENGE SUCCESS STORIES
Be inspired by the results our previous challenge participants achieved.
---
"I've been gyming for many years and I've never seen a change in my body in such a short space of time."
- Candice
1-ON-1 COACHING PROGRAM
"The variety is incredible and the changes are evident; in the mirror, in my clothes, and also mentally ."
- Kelly
1-ON-1 COACHING PROGRAM
"It's amazing how people can connect without even knowing each other, and it's such a positive feeling to know that you can just check in, that you have people there rooting for you. "
- Rosalind
JEFF LIFE
---