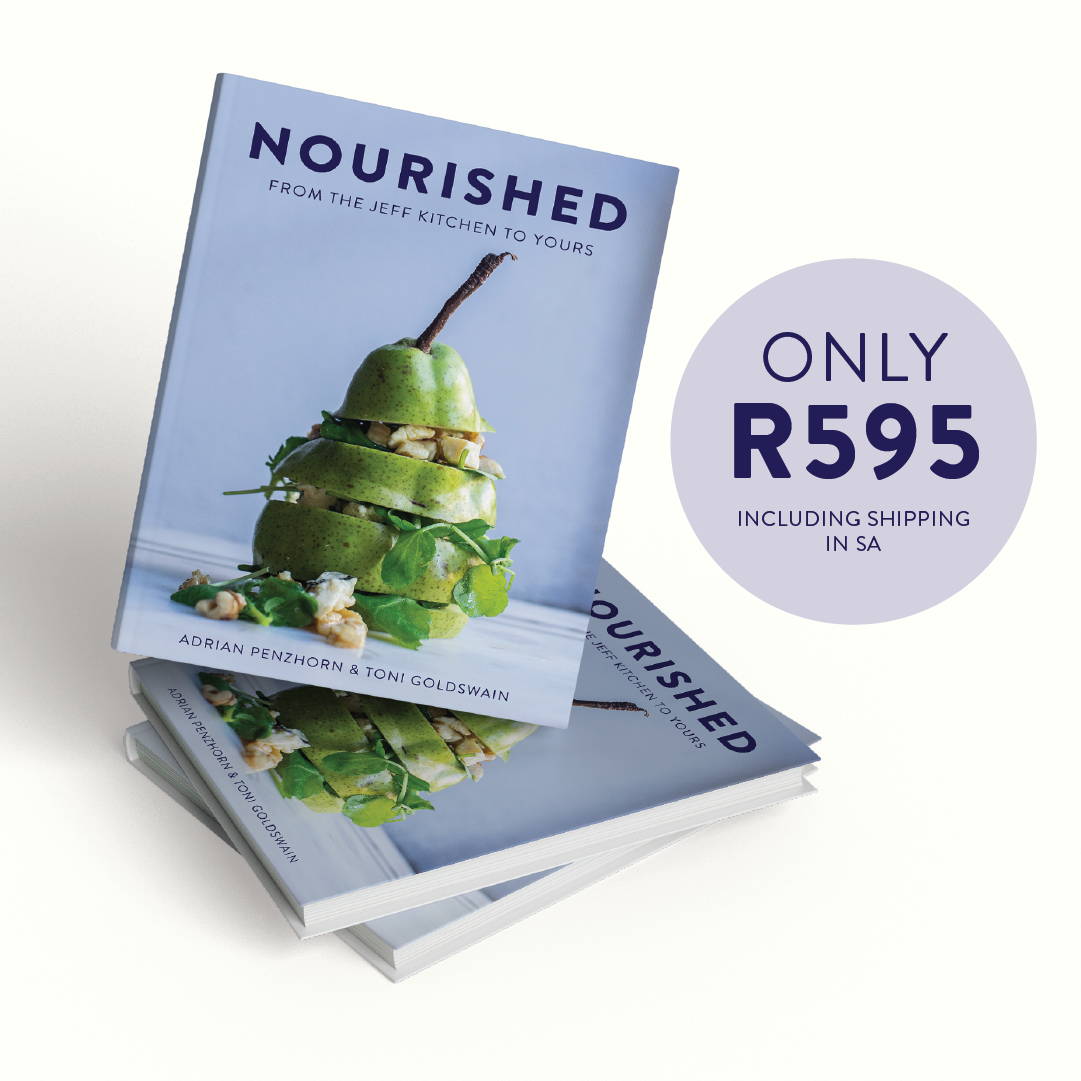 Our brand new, first ever JEFF Recipe Book is here!
NOURISHED
From the JEFF Kitchen to Yours by Adrian & Toni
Nourished - From the JEFF Kitchen to Yours by Adrian and Toni, has officially launched and is available to order. Get your copy now for only R595, including shipping costs to anywhere in South Africa.
This book was created to inspire you and help you thrive. It includes over 100 JEFF recipes, including familiar favourites and tantalising new dishes. Inside you'll find family-friendly meals, healthy breakfasts, and purposeful snacks. We'll give you low-carb ideas, pre- and post-workout fueling, and plenty of options for when you're time-starved and just need to whip something tasty and nourishing together. To top it off, get tips and tricks to prep well, cook well and eat well. Nourished deserves a place on your kitchen counter!
We are sold out - thank you to everyone who ordered your copy!