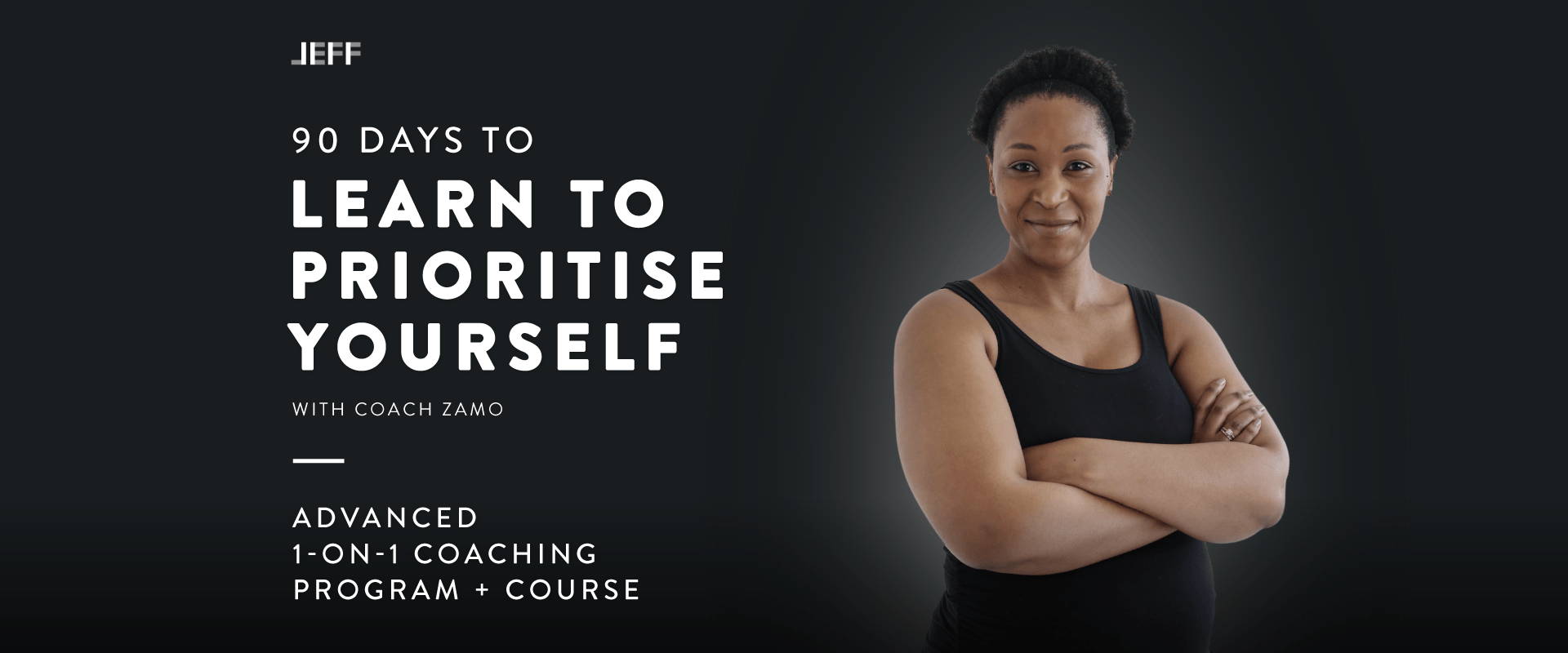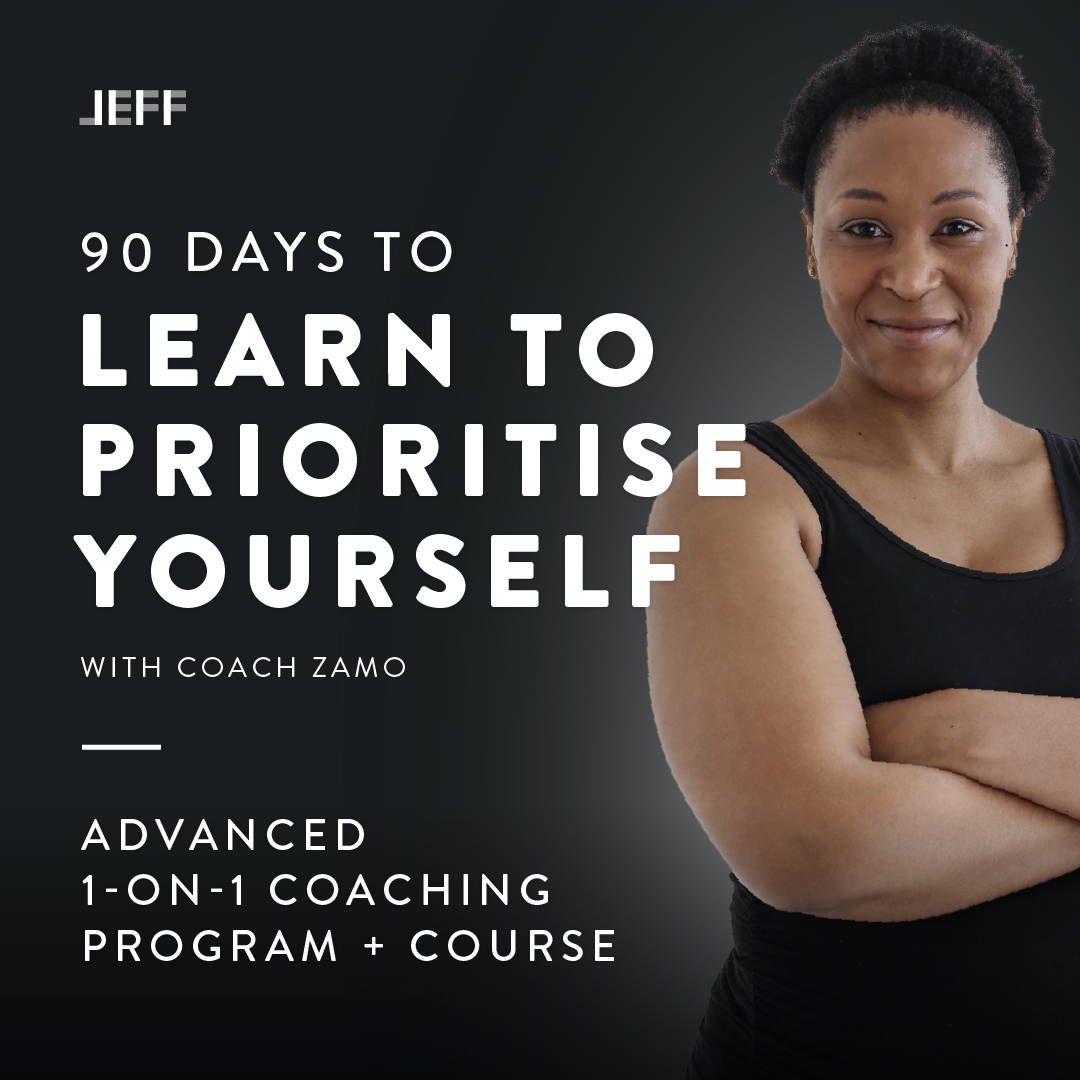 90 DAYS TO
  LEARN TO PRIORITISE YOURSELF  
Zamo is a sports scientist with majors in physiology and psychology. And as a full-time working mom of two under 5, she's busy, and she gets it. But she also knows how easy it is to deprioritize yourself and not look after yourself. What sets Zamo apart from other coaches (other than her incredible sense of humour!) is her passion for mindset goals and her belief in the mental and emotional journey that under-pins everything. Ditch the guilt, put yourself first, work hard and laugh lots and you will feel amazing, with Coach Zamo with you every step of the way.

This program is currently sold out. Join the waiting list for the program.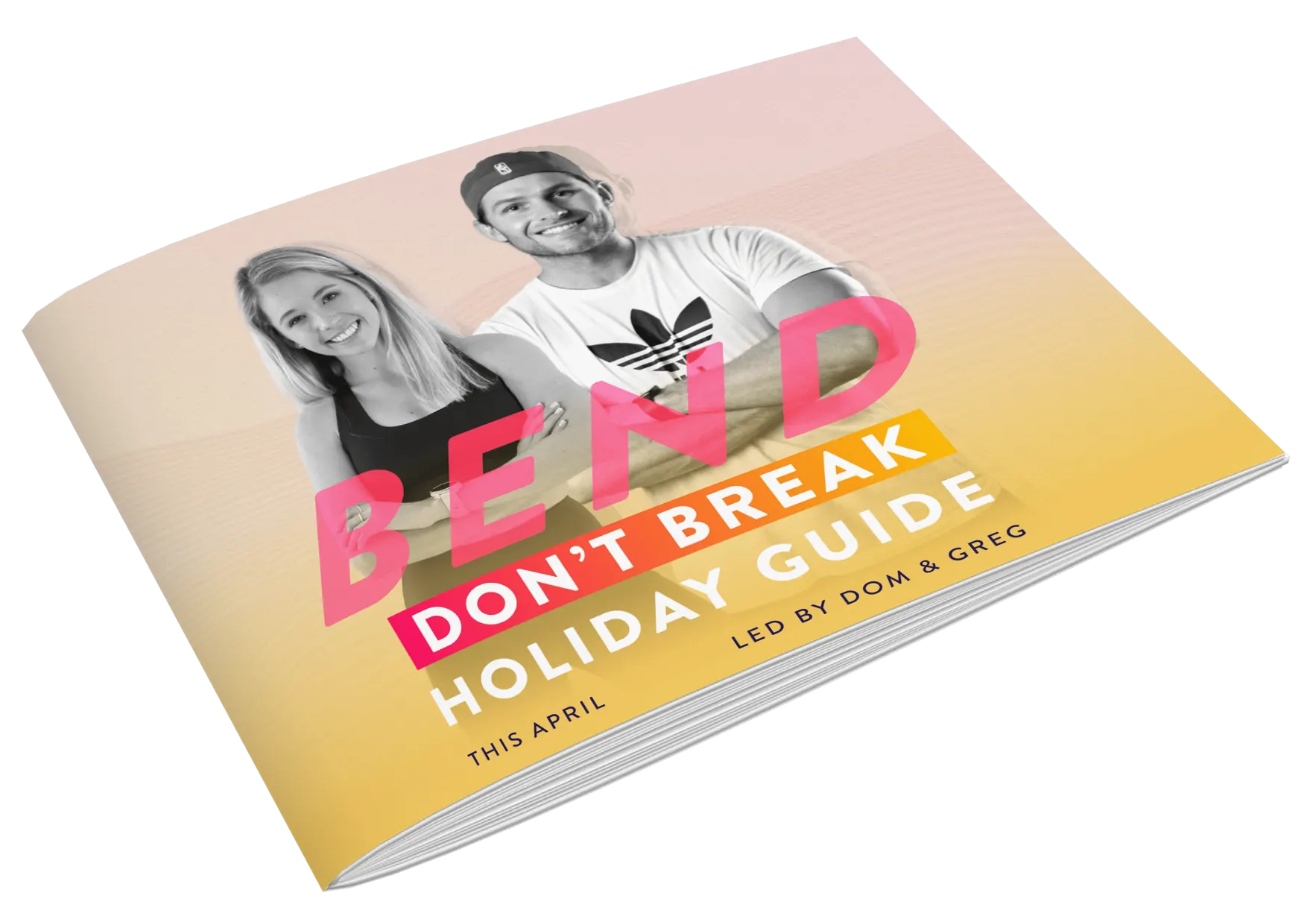 HOLIDAY SURVIVAL GUIDE
Download your Bend, Don't Break Holiday Survival Guide created by Greg & Dom so you are prepared for the month of April!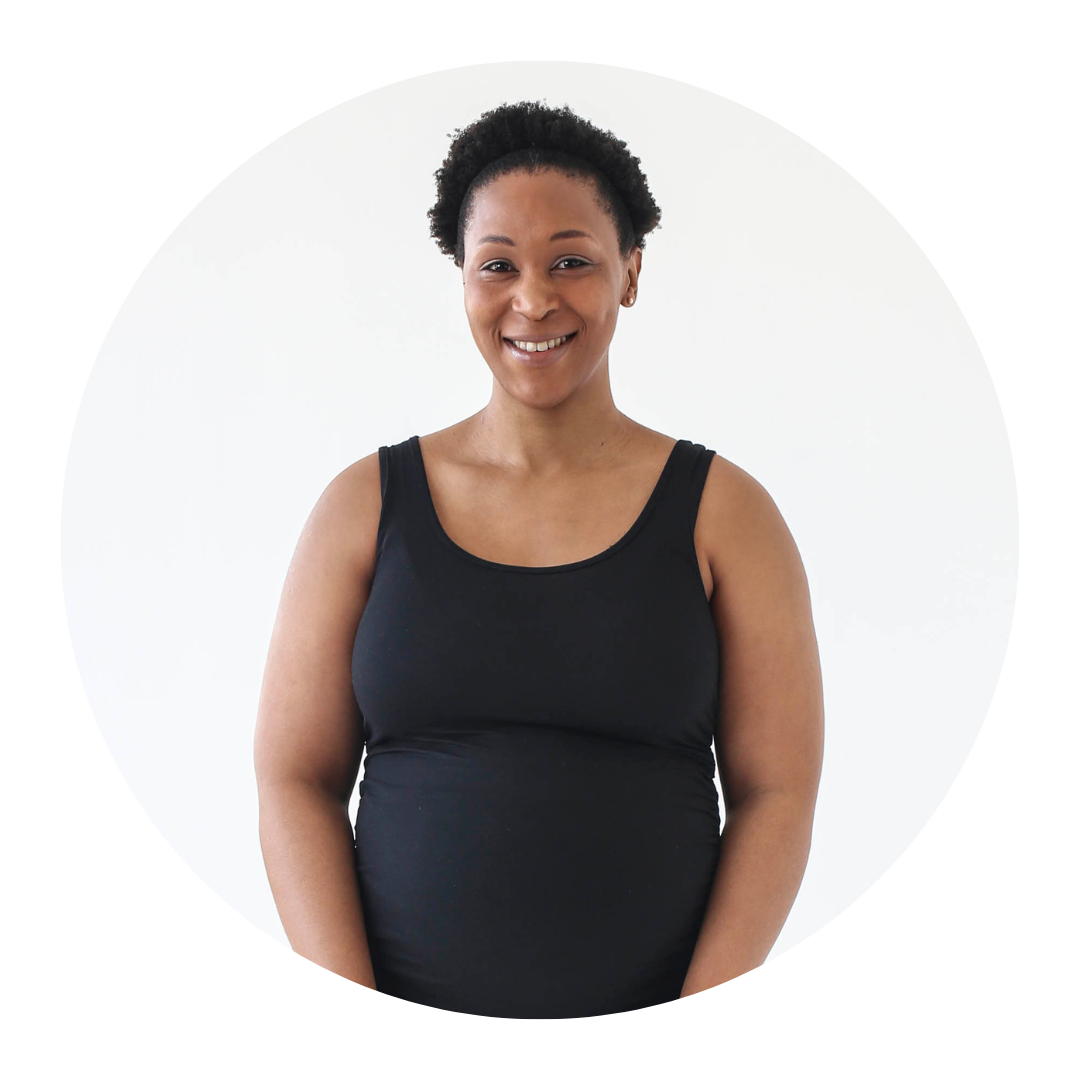 Coach Zamo is a sport scientist who fell in love with the fitness industry while living in Norway where she participated in a number of sports as part of her schooling. Her introduction to different sports triggered her further interest in the science of movement and its effects on the human body, physically and mentally. This led to her studies in sports science where she majored in both physiology and psychology. She then furthered her studies and completed her honours in high performance.
She firmly advocates that everyone can be their own superhero and believes fitness and health is a big key in helping people realise how awesome they really are.
As a mother to a toddler son and a baby girl she has adopted the beliefs that, "you will never have the time, unless you make the time" and "children are great imitators, so give them something great to imitate."
Coaching style:
I emotionally invest in every client's journey be it long term or short. I truely believe that no matter the physical goal, there has to be a mindset goal as well. I enjoy getting to know my clients not only from a health perspective but also a mental one. I focus on the physical and the mental journey to make sure that my clients leave me feeling both physically and mentally stronger.
  More about the 90-Day Program  
This program is for you if...
You won't always be a priority to everyone, but you should be a priority to yourself. If choosing yourself is something you feel is selfish, then you need this course. If the idea of doing one thing for yourself each day, sounds like asking for something impossible. Then you need this course to show you what is possible if you just choose yourself. "How you value yourself, is how you teach others to value you".
Weekly Program Modules you will follow
1. Why Don't I Pick "Me"?
2. Mental Health Check In, Is It More Than Just Self Neglect
3. Empty Cups Feed No One- How To Fill Your Cup Each Day
4. What Version Would I Be If I Gave Myself What I Give To Others?
5. What Am I Afraid Of?
6. I Am Important Because…?
7. Weekly Steps Towards Myself
8. Why Am I Better Now Than When I Started?
9. Making time for me should be guilt free
10. What do I do every day that does not serve me
11. Written Promise to Myself
12. Keeping My Eye on the Prize, and the Prize is ME
13. Reflection: I am clear on MY goals, MY desires, MY needs and MY wants.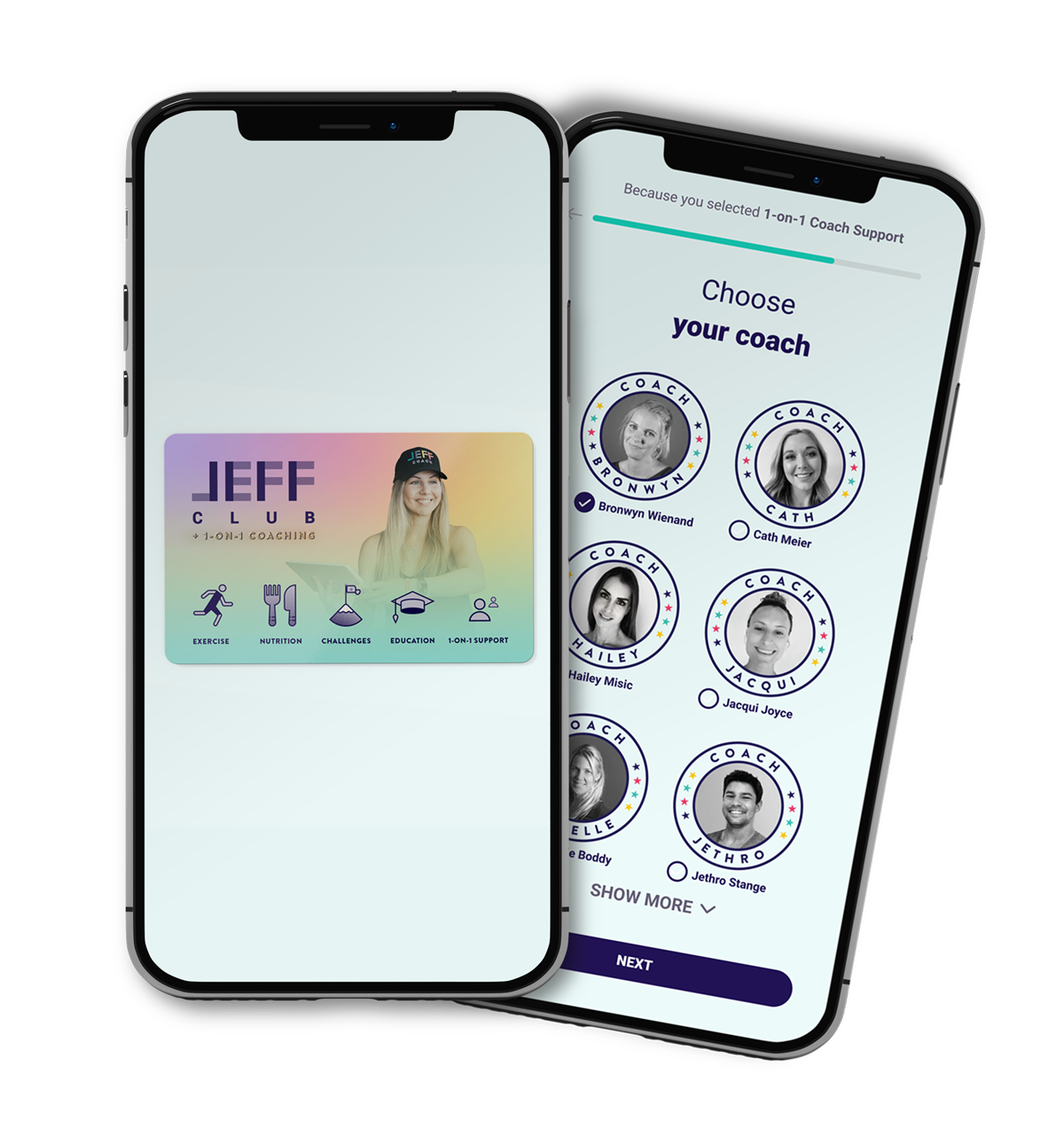 Choose your level of support & SAVE 20%
Use code YESICAN at checkout before midnight on the 28th of February*
*Select Life, Club or 1-on-1 Monthly to apply the discount code above for your first month, not valid for quarterly & longer plans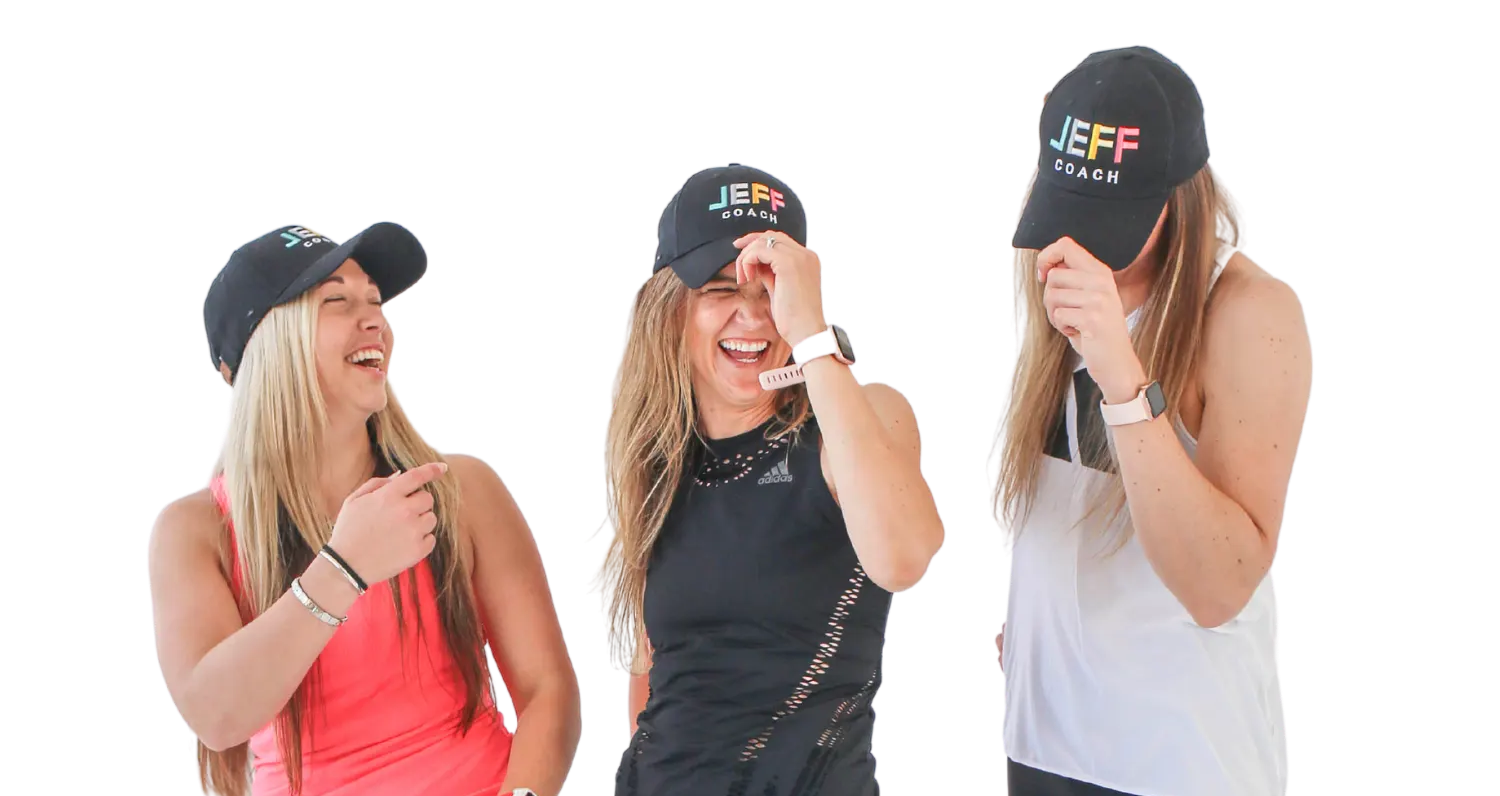 MEET OUR WORLD-CLASS COACHES
Our coaches include Olympians, professional athletes and international specialists, and they're all hugely passionate about JEFF and our community's results. Their combination of expertise, energy and enthusiasm is without equal!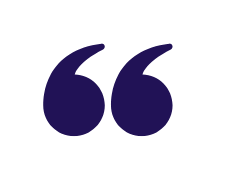 MY BIGGEST MOTIVATOR
"Before I started I felt I was dying inside physically and mentally and with her support and confidence in me I feel like a brand new person. I feel I can deal with stress better, I now have overcome binge eating or not eating at all when stressed. My fitness has improved so much and I have fueled my body. My biggest motivator, supporter and therapist she has taught me exercise is my therapy and nutrition is my fuel. I believe I'm a better person, mother and wife thanks to Zamo and this program and the Jeff family."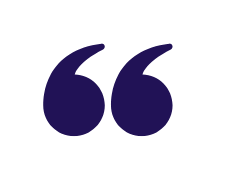 TRULY LIFE CHANGING
" I started my 1on1 journey with Coach Zamo in February this year and she has literally changed my life. My weight has reduced drastically and my body has totally changed shape which is all absolutely incredible and obviously one of my main goals that I would not have been able to achieve without her constant support, encouragement and never-ending energy. She is excellent at building a solid relationship with her clients and I know that I will stay in touch with her forever. She is really a total rock star and a GEM and I would recommend her to anyone."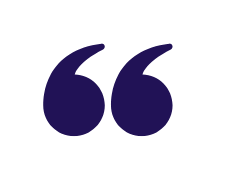 THE BEST!
"Zamo was just the best! Super attentive, responsive, kind, funny and just an awesome person! I really enjoyed engaging with her and she showed a genuine interest in my life."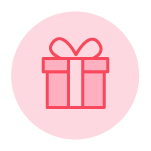 Stand to WIN  
Log 5/7 exercise & nutrition dots every week and stand a chance to win!
JEFF for 5/7 days to earn 500 reward points and stand a chance to win one of the amazing grand prizes ....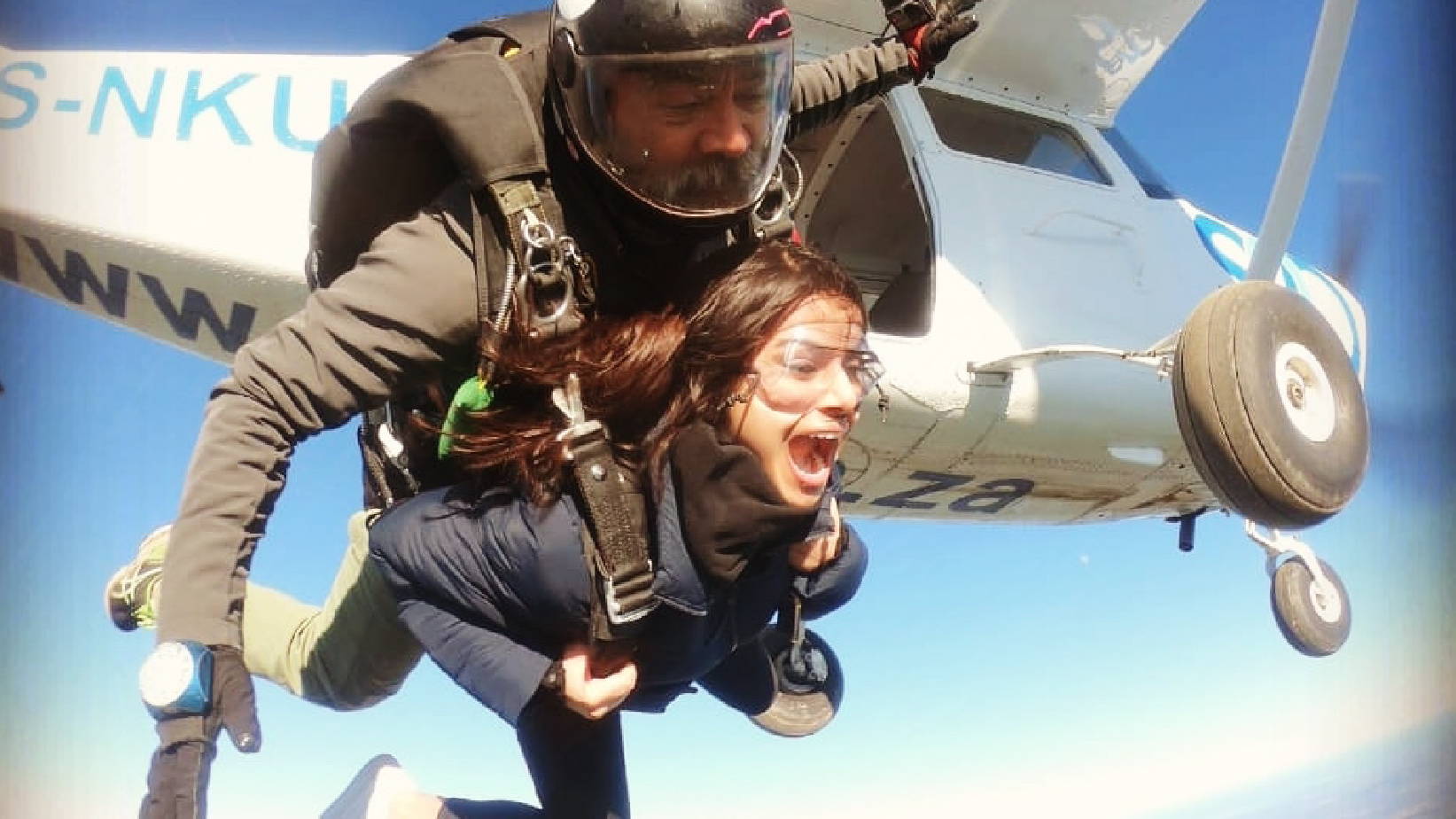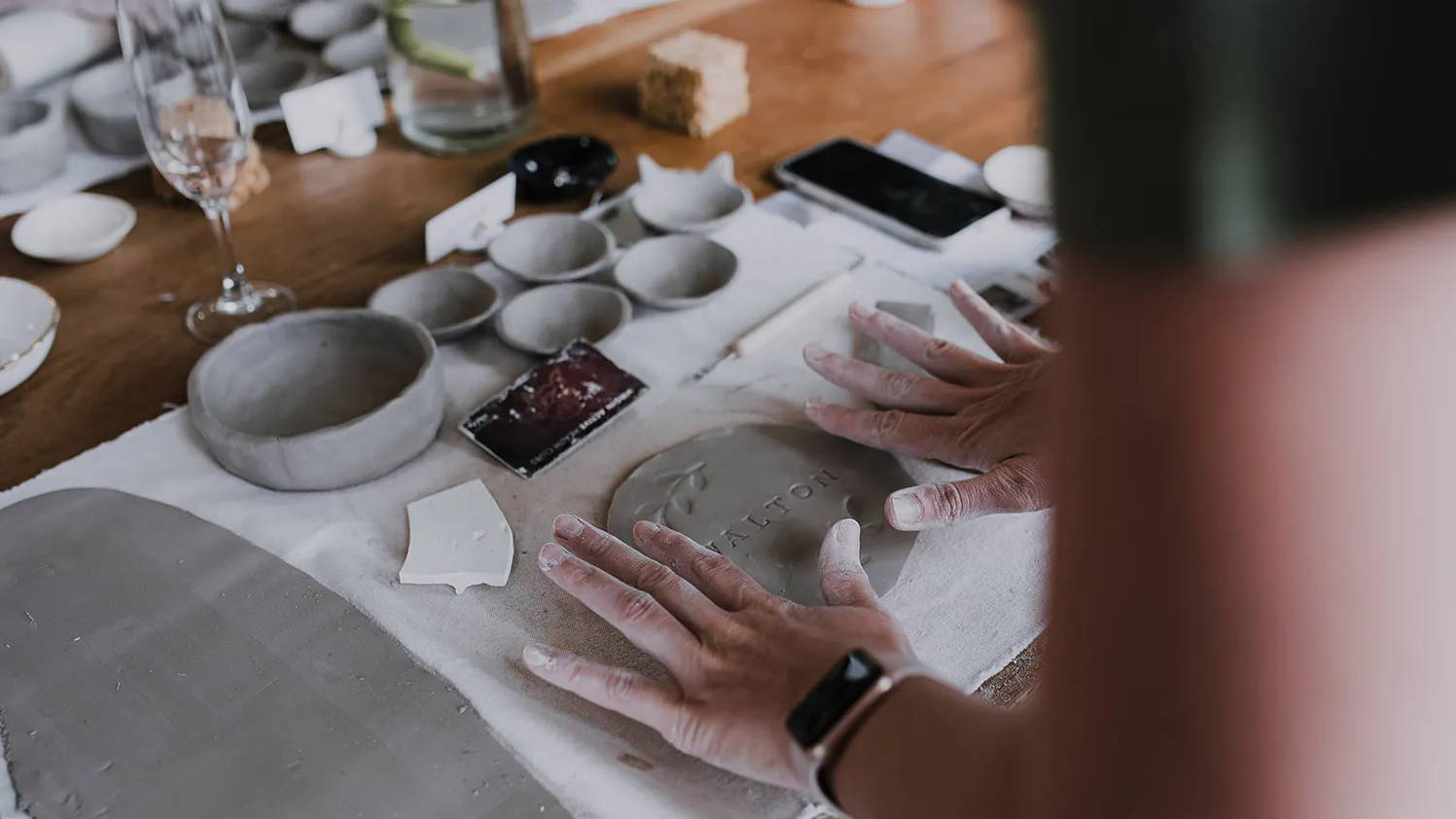 Two Night stay at Motswari Private Game Reserve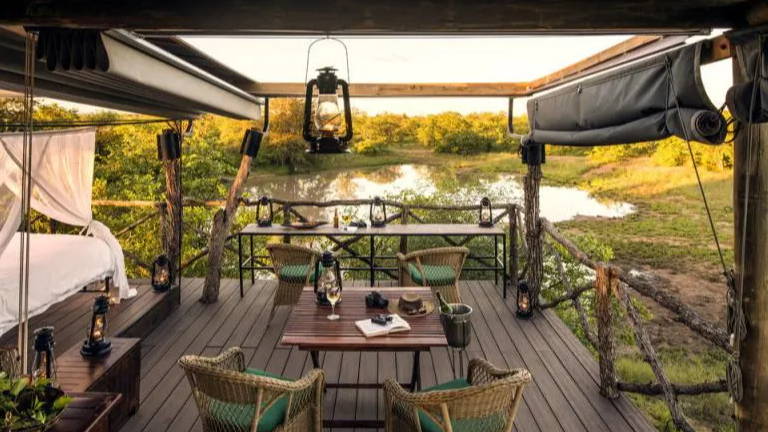 Prize
2 nights stay valid for 2 persons
Subject to low season (May till end of August)
Included
Accommodation, meals, game drives
Excluded
Curio shop purchases, transport to/from camp, gratuities, drinks, Timbavati Reserve vehicle entry fee, Timbavati Conservation Levy
Two Night stay at Tunda Tula Plains Camp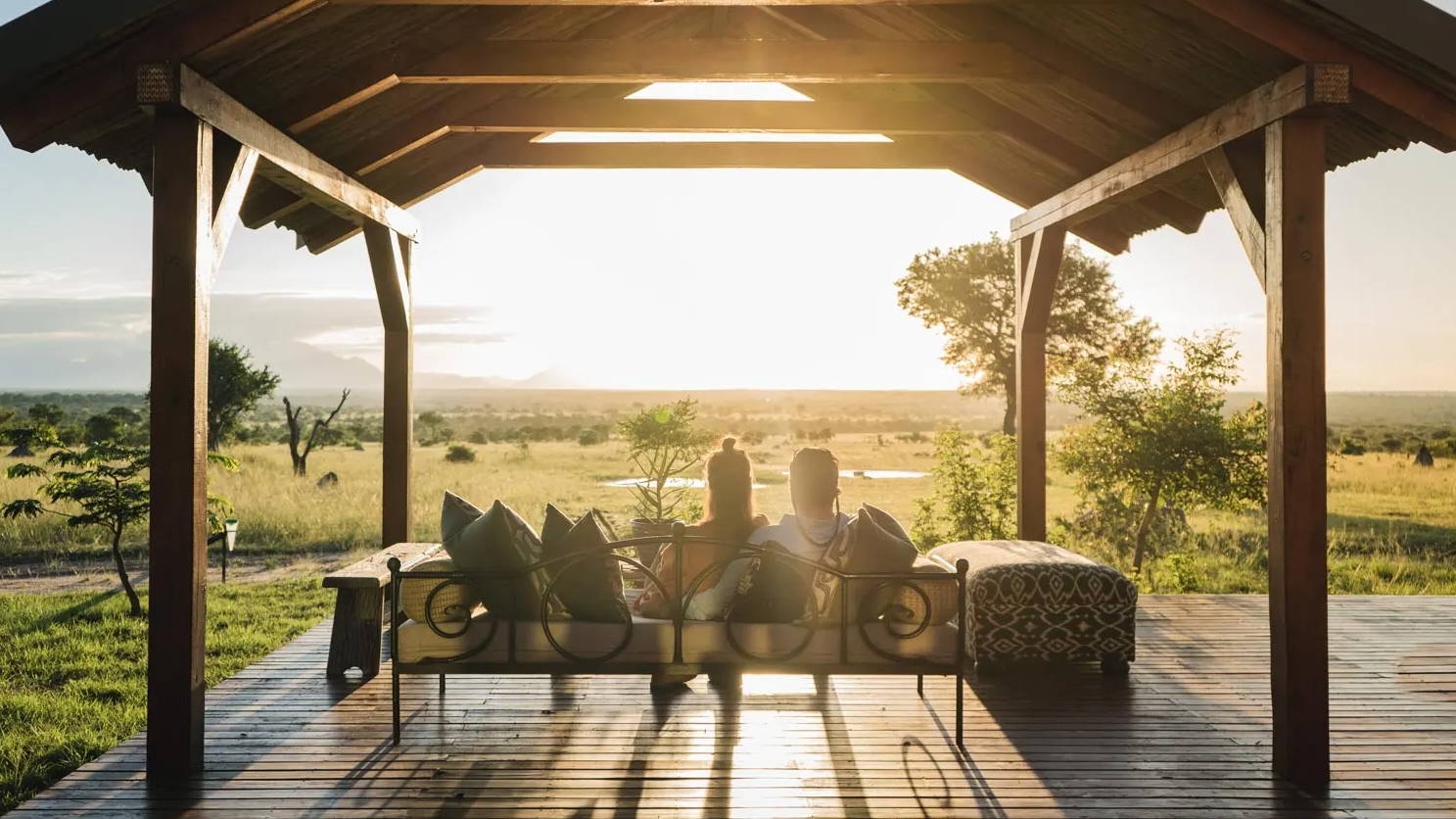 Prize
Two complimentary nights for 2 people at Tanda Tula Plains Camp.
Included
Three meals a day.
Two game drives a day.
Morning tea tray and afternoon high tea prior to afternoongame drive.
Allteas, coffees, mineral waters, bottle of bubbly for a specialsundowner.
Free WiFi in the lounge area.
Excluded
Flights and road transfers. All bar drinks.
Conservation levies (R150 per person per night).
Tanda Tula Foundation (R110 per person once off).
Greater Kruger entrance fee for self-drive guests(R270 payable at
control gate).

Valid between 1 June 2022 and 1 April 2023 (excluding 20 December 2022 to 10 January 2023).
  Q&A: What makes May special?  
Each week of April, log your exercise and nutrition for 5 out of 7 days, and you'll stand a chance to win awesome prizes!
To keep you informed, accountable and supported for the month, we're setting up useful WhatsApp groups.
How can I stay informed during the month?
Everyone in Club, Club with 1-on-1 Coaching, and a select few engaged JEFFers on Life will be added to admin-only WhatsApp groups from Friday the 25th of March. The lead of the month will use these admin-only WhatsApp groups to connect with and serve you
How can I stay accountable and be supported during the month?
Everyone in Club and Club with 1-on-1 Coaching can opt into joining an accountability group for April. You'll use your accountability groups to keep each other accountable and connect with one another.
How many rewards points can I earn?
Club & 1-on-1 Members can earn 500 rewards points per week that you get your 5 out of 7 — so you can earn 2,000 rewards points in total (worth R200)!
When are reward points granted?
Monday 12:00 SAST if you got your 5 out of 7 for the previous week.
What do I need to do to achieve my 5 out of 7?
Complete both your Exercise and Nutrition.
Exercise — Log a workout picture for 5 out of 7 days in a week.
Nutrition — Log 3 meal pictures for 5 out of 7 days in a week.
What prizes are up for grabs?
Completing your 5 out of 7 gets you into the draw to stand to win prizes each week.
How are prize winners going to be selected?
All prize-winners will be randomly selected.
How are prizes going to be sent to winners?
Prize vouchers will be sent to prize-winners via Whatsapp or Email communication. This will be done no later than 1 week after the date of announcement.