JOHNO MEINTJES
TEAM CAPTAIN
International sports conditioning specialist and performance coach, Johno is a powerhouse of positivity and endless energy, especially when it comes to health and fitness.
Johno's passion for fitness began in his school days, when he discovered the power that lay in strapping on a pair of running shoes and putting in the consistent effort to transform himself from an unfit kid into a successful sportsman.
Johno has worked with South Africa's top national sports teams, helping athletes to rehabilitate, transform and prepare themselves for significant sporting career milestones. It is through Johno's Fitness Faculty that he has brought his true passion to life: helping everyday people to change themselves for the better, forever.
Specialisations:
Sports Conditioning
Weight Management
Strength Training
Fitness & Nutrition
Marathon Training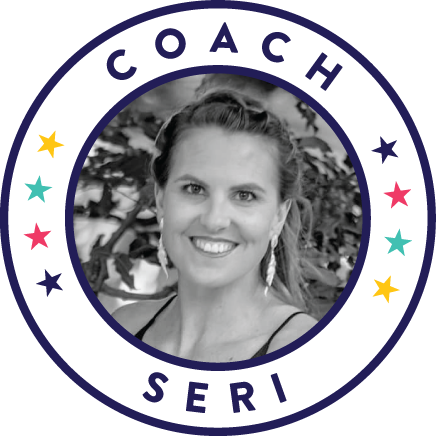 SERI KRAVITZ
INSTRUCTOR & COACH
Meet Coach Seri, our JEFF Unicorn! This fiery, 32-year old professional water polo player played international level for over 10 years, both in the US, South Africa and Australia. With a heart for others, Seri is passionate about not only engaging with, but helping individuals discover and realise their value and worth. She firmly believes that exercise is a mind and body cleanser - and the healing power behind this!
Seri is married to the love of her life, Jay, and together they have the cutest pups on the planet.
Specialisations:
Sports Conditioning
Weight Management
Strength Training
Fitness & Nutrition
Marathon Training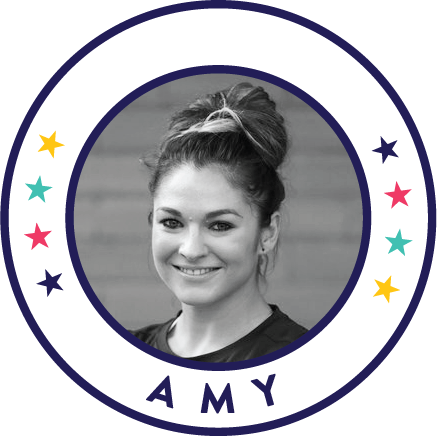 AMY WILSON HARDY
UK INSTRUCTOR
Amy Wilson Hardy is an English rugby player. She fell in love with rugby at the age of 11 and her passion for the game fuelled her to reach the Rio Olympic Games, Gold Coast Commonwealth Games and World Cup in 7s and a World Cup in 15s.
She currently plays for the English Premiership side Wasps and is working towards the Tokyo Olympics 2020.
She loves training hard and thrives off the feeling you get after you have given everything you have.
Outside of rugby and training she lives with her boyfriend Perrie and has two beautiful dogs, Rio and Hugo. She loves cooking, being outside and walking the dogs but also loves a lazy evening snuggled up on the sofa.
Specialisations:
Sports Conditioning
Weight Management
Strength Training
Fitness & Nutrition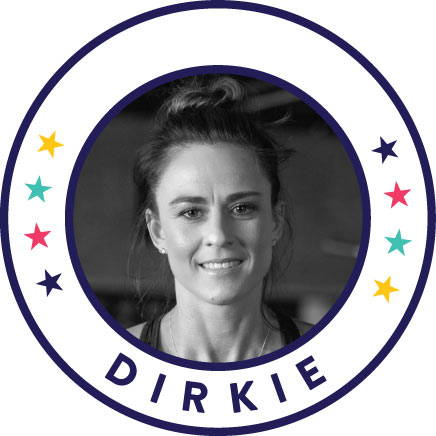 DIRKIE CHAMBERLAIN
HIIT INSTRUCTOR
Hailing from Pretoria, Dirkie has always had a passion for sport and the outdoors. She lives by the mantra that one's body and mind needs to be looked after, much like one would look after anything valuable in one's life.
‍ At the tender age of 19, after studying Sport Science at TUKS, Dirkie made her hockey debut representing SA at the 2006 Women's World cup - and has not stopped playing ever since! She went on to qualify and took part in the 2012 London Olympic games, and in her professional career of 14 years, has since represented SA in 4 World Cups and 3 Commonwealth Games. Dirkie too has both worked and played overseas in the likes of Holland, England and Belgium!
Back at home, this bush baby can't be found too far from a good ol' braai - and has a sweet spot for rusks dipped in coffee (don't we all!) She is fiercely passionate about her friends and loved ones and believes in the power of resilience - pushing through difficult circumstances that life presents in order to both learn and develop further.
"I have grown a lot in my life due to tough circumstances. However, I would not trade them for anything as I have learned invaluable lessons and come out of these challenging times a better version of myself, than when I first entered them."
Specialisations:
Sports Conditioning
HIIT Training
Strength Training
Fitness & Nutrition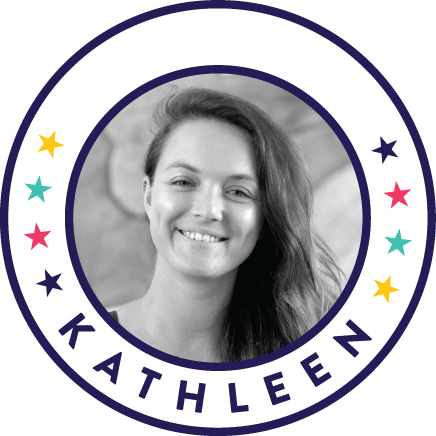 KATHLEEN BOOYSE
FLOW INSTRUCTOR
Kathleen is a certified Yoga Teacher, Mental Health Advocate and Conscious Content creator. A journey largely inspired by her mother - a dancer of 30 years - Kathleen has a heart for the healing side of yoga and deeply resonates with the gratification that lies within teaching others.
Kathleen feels strongly about the importance of addressing mental health issues through movement and meditation - and uses yoga as a tool to help her clients with depression, anxiety and other illnesses.
An avid lifelong learner - Kathleen continues to participate in complementary courses and workshops to ensure that she is up to date in her practice and trade.
Specialisations:
Yoga
Mindfulness
Fitness & Nutrition
LOUIS HAZELHURST
INSTRUCTOR & COACH
Coach Louis was taught about discipline and the importance of a healthy lifestyle from a young age, and he's never looked back. Louis played semi-professional rugby with the Sharks then went on to a career in personal training.
He believes that a positive mindset and hard work achieves anything and his passion lies in helping people to change their lives positively – physically, mentally and emotionally.
Personally, he loves family time and being busy – you won't catch Coach Louis in front of the TV… unless there's sport on!
Specialisations:
Sports Conditioning
Weight Management
Strength Training
Fitness & Nutrition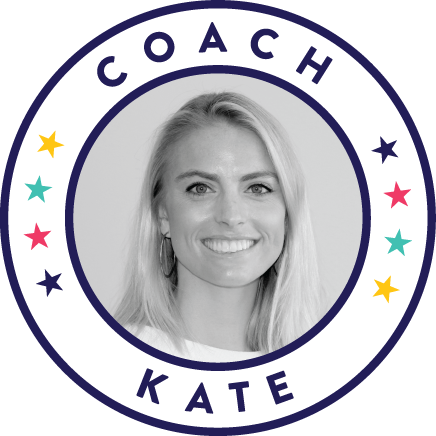 KATE KING
INSTRUCTOR & COACHING TEAM LEAD
Coach Kate is all about connecting with people on a personal level. Her purpose is to help people to find healthy tools that really work for them; building their self esteem, encouraging self-love and guiding them to be their best selves along the way.
She's personally passionate about using fitness as a therapy – she loves being active and she believes that exercise has the potential to unlock great healing and happiness in people.
Kate's genuine, empathetic energy makes her the perfect coach. She's a great listener, offering her clients a safe space to be open, to unpack their life challenges and to work in real partnership with her towards their goals.
Specialisations:
Functional Training
Strength Training
Fitness & Nutrition
Weight Management
LEE-ANN PERSSE
COACHING TEAM LEAD
Having spent the last 10 years of her life as an Olympic rower competing on the world stage, Coach Lee has a lot of knowledge on not only the physical aspect of training but also the mental aspect. Coach Lee is passionate about how important it is to focus as much energy on the mental aspect as the physical aspect of health.
Coach Lee has a background in Sport Science and Sport Management. Since retiring from rowing, Coach Lee has been drawn to and has found a new passion in running. The numerous marathons and ultra-marathons she has completed include: 2x Two Oceans Ultra marathons, 2x Comrades marathons, 3x Peninsula marathons, The Knysna Marathon and Redhill Marathon. She has also conquered a 100miler! Her goal is to run 10 Comrades Marathons and claim her Green Number!
Coach Lee is passionate about women in sport and advocating for equality in this field! She is a massive foodie and in her spare time you will usually find her in the kitchen if she's not outside adventuring!
Specialisations:
Sports Conditioning
Weight Management
Strength Training
Fitness & Nutrition
Marathon Training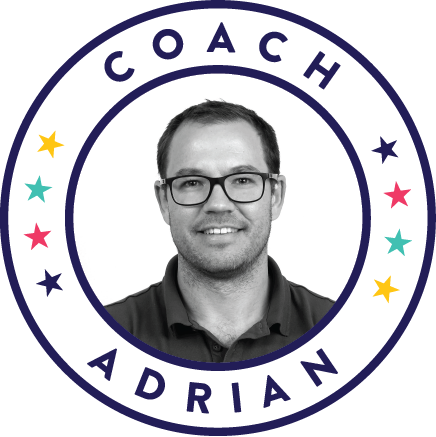 ADRIAN PENZHORN
NUTRITIONIST & COACH
Coach Adrian grew up with a bat in his hand or a ball at his feet. He's a sports scientist, dietitian and performance nutritionist. He believes that nutrition can make or break your success; a well structured training plan loses its effectiveness when it doesn't tie in with a considered nutrition plan.
He has a passion for sport, exercise and good food and helping others to appreciate these things too. He loves long distance running with a few ultra marathons under his belt. He's a husband and dad of two, squeezing in a run wherever he can. Trail and time on the mountain makes him happy.
His purpose is to share the power of food, encourage people to appreciate what their bodies can do – and to enjoy the views along the way!
Specialisations:
Sports Conditioning
Fitness & Nutrition
Marathon Training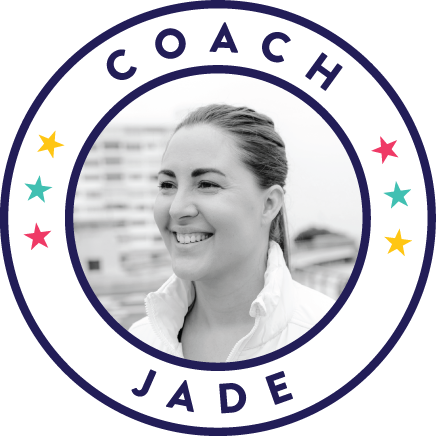 JADE SIMON
COACHING TEAM LEAD
Coach Jade believes that a positive mindset is a fundamental building block in achieving anything in life. She is passionate about making a positive impact on people, helping them achieve their goals through a love of fitness, nutrition and movement. She is a former South African water polo player, is currently completing her personal training qualification and has her honors in Psychology.
Coach Jade is a past client of the JEFF 1-on-1 Coaching Program herself, so she fully understands the commitment and perspective of her clients and what a fundamentally incredible impact (both psychologically and physically) this program will have on their lives. She is a born cheerleader, motivating and supporting her clients along their journey. Family and friends are very important to Jade, and she loves sharing her time with the people who mean most to her. She enjoys going on hikes in the Cape on weekends and getting stuck into a good sci-fi series on Netflix.
Specialisations:
Weight Management
Strength Training
Fitness & Nutrition
High intensity interval training
TASH HOFFMAN
COACHING TEAM LEAD
Coach Tash is a natural encourager and has an innate ability to see the beauty within the people she encounters – and she does whatever she can to draw that beauty outward. Wanting the absolute best for everyone she meets, her superpower is being able to connect with empathy and ease to people from all walks of life. As a wife and busy working mom to 2 active kids, her passion is finding ways to get the absolute most out of life through balance and wellness – and she gets fired up when she can help other moms and women to do the same.
Natasha's background in Psychology and years of involvement in community development has given her a working understanding of how powerful the mind is in the transformation process to overcome patterns in behavior that prevents change. As a JEFF 1-on-1 Coaching Program graduate, she can share her firsthand experience of what it is like to be coached through and to succeed at JEFF while understanding the challenges that can prevent that success.  
Passionate about social justice, Tash is involved in many community outreach projects and often finds herself a part of disaster relief and humanitarian aid volunteer work. At home, she loves cooking and with various food allergies and intolerances in her family, she is constantly trying delicious and new ways to cook and prepare good-for-you foods. In her free time, she loves to be outdoors with her family as much as possible – come rain or shine! She says: "There is no such thing as bad weather, just the wrong clothes!" Her happy places include the beach, hiking trails on mountains, and elbow-deep in the dirt in her veggie patch or succulent beddings!
Specialisations:
Weight Management
Strength Training
Fitness & Nutrition
High intensity interval training
JENNA BENNET
COACHING TEAM LEAD
Jenna is a huge encourager of people and loves to walk alongside them as they embark on their personal fitness and wellness journeys. She loves to connect with people and through understanding and compassion she is able to get the best out of her clients and create real, long lasting, positive change.
With her 10 years experience as a Biokineticist working with a variety of chronic and orthopaedic conditions as well as road and trail runners from a beginners level to elite, she has been able to live out her passion for movement, mental and physical health and connecting with people from all walks of life and backgrounds.
She has always loved exercise and the people aspect of various forms of exercise and from an early age competed in numerous sporting activities, now focusing on Ultra running having completed 7 Comrades (green number loading;)) as well as various other marathons and ultras. She still plays competitive hockey. Between working, running and hockey she has learnt the importance of proper nutrition, rest, exercise prescription and the value of being part of a team.
She is a previous JEFF 1:1 client so understands the program and how it can be balanced and incorporated into a busy schedule as well as been testimony to the program's effectiveness and the hugely positive impact the JEFF family has on its members.
Specialisations:
Weight Management
Marathon Training
Strength Training
Fitness & Nutrition
Rehabilitation
Mindset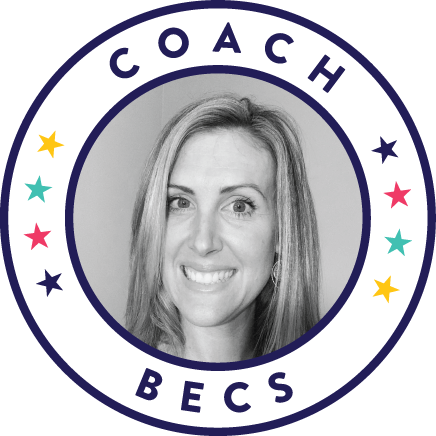 Becs is a mom to four children. She is South African born and raised but has been living in the USA for the last 8 years. Becs is a qualified kindergarten and primary school teacher who is passionate about helping people achieve their goals. Becs thrives on helping others and having been on the 1-on-1 Coaching Program herself, she understands what it takes to achieve results. She is so excited to help others work towards their goals and champion them on.
Specialisations:
Weight Management
Post Pregnancy Fitness
Fitness & Nutrition
High intensity interval training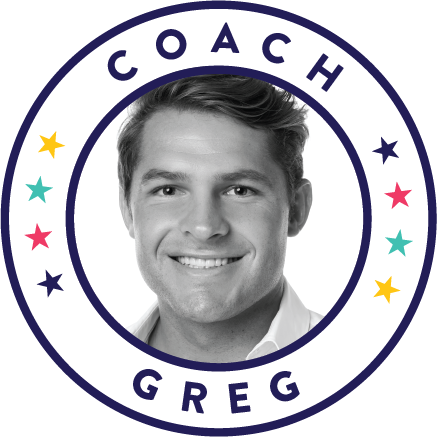 Greg comes from a family of coaches and teachers. Therefore it comes as no surprise that he has grown up with a natural love for exercise and a respect for how a good coach or teacher can change lives. Having played provincial rugby and waterpolo for 5 years and coached for over 15 years, he knows the importance of an 'all round' approach to health – emphasizing the mental, physical and emotional.
In 2012, his own sporting career hit a major stumbling block when he had to undergo surgery. The difficult recovery process taught him patience, resilience and how important it is to listen to your body. It was during this time that Greg made the decision to set the career goal to commit to his love for health, exercise and people.
Greg has always had a huge passion for helping others reach their goals and their full potential. As such, Greg combines a nurturing, empathetic approach with huge enthusiasm and motivation.
Specialisations:
Fitness and Nutrition
Sports Nutrition
Sports Conditioning
Weight Management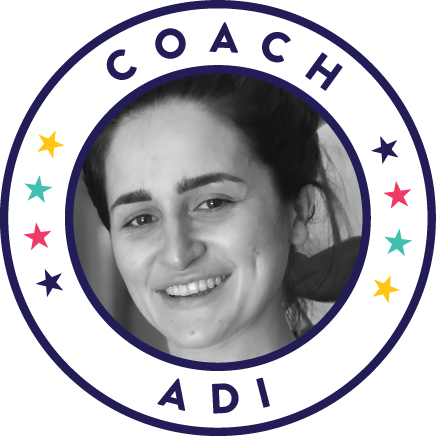 Coach Adi credits the transformation of one's physical self to the emancipation of one's psychological self. As an HPCSA Registered Counsellor, personal trainer and somewhat hybrid athlete, Coach Adi deems one's mental strength and resilience as the dynamism behind adaptive lifestyle transformations. With 8 years' experience of working hand-in-hand with clients seeking to disrupt unhealthy patterns of thought and behaviour, Coach Adi has developed a passion for empowering her clients to address their lifestyles from a perspective of self-awareness and self-respect in order to reinvent their lives into rewarding, purposeful and healthy ones.
Coach Adi prides herself on her ability to build rapport, empathise with her client's and provide them with the space they need to cultivate a healthy life and an invigorated attitude towards conquering all obstacles which may come their way. Coach Adi approaches the journey with her clients with an eager and upbeat demeanour, ready to ensure that each and every client is held and guided through every bend and turn.
Specialisations:
Strength Conditioning
Disordered Eating and Body image pathology
Weight Management
HIIT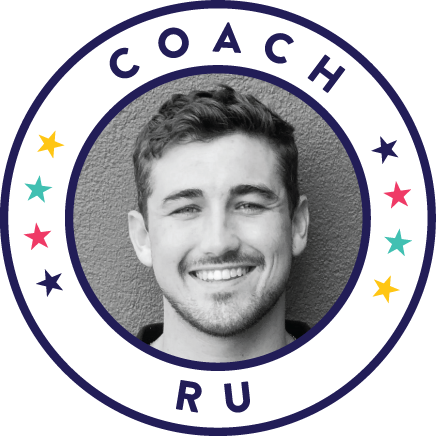 Ru's energy and enthusiasm is contagious. He is inspired by interacting with others and believes in holistic wellness, combining mind and body to create sustainable healthy habits.
A student of the human body - majoring in Genetics, Physiology and Psychology - Ru completed his BSc Honors in Human Physiology, focusing his research on sport. A sportsman himself, he was selected to play rugby at provincial level, and captained a regional sevens rugby team on tour in Dubai.
A firm believer in the power of thought, he was taught from a young age about the limitless potential of the mind. It was this belief that led him to neuroscience coaching. This aspect has become an integral part of his personal training career and life.
You are unlikely to find this man sitting still; he regards nature and fitness as his therapy, and considers movement a way of life.
Specialisations:
Fitness and Nutrition
Sports Nutrition
Sports Conditioning
Weight Management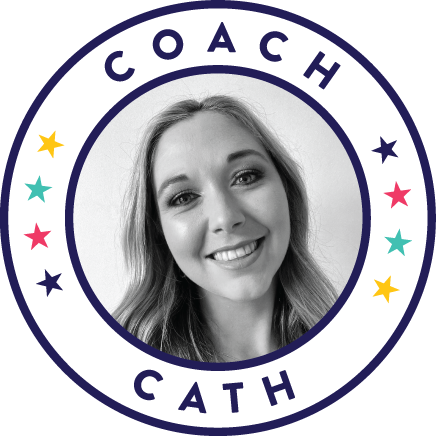 Coach Cath is a passionate and energetic fitness fanatic with a great love for adventure and the outdoors. This passion is backed up with a Masters Degree in Human Movement Science from Nelson Mandela University and she has been a practicing Biokineticist for the past 5 years.
Coach Cath's background in sports, fitness, and living a healthy life includes tennis, diving, running, and hockey. Most recently, Coach Cath has put her body and mind to the test through the sport of Triathlon! She has competed in a number of triathlon events with her greatest achievement being the qualification for the Ironman 70.3 World Champs! Coach Cath competed in this event in Nice, France in 2019.  
Coach Cath is a determined and hard-working athlete in her own right, and she works closely with her clients to develop this same commitment to achieving their personal goals.
Coach Cath is a fun loving people's person who loves to develop personal relationships with her clients. She is forever smiling and tries to make her workouts fun for her clients, changing the mindset that exercise is a chore but rather an enjoyable activity.
When Coach Cath is not smashing out a training session she can be found walking her puppy on the beach or catching up with friends in a local coffee shop. Life is all about balance!  
Coach Cath is here to help you achieve your goals in a fun and exciting way.
Specialisations:
Fitness and Nutrition
Strength and Conditioning
Sports Conditioning
Weight Management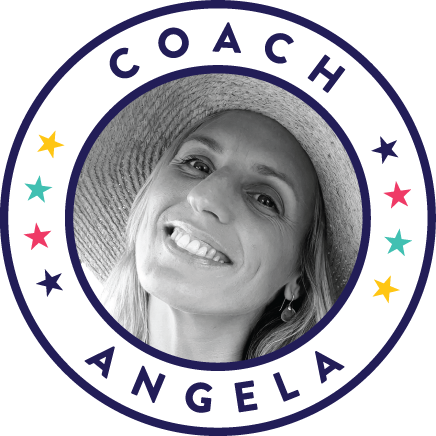 Angela is an internationally recognised Functional Medicine Health Coach, DNA Analyst, Yoga and Meditation Teacher, and Healer.
Angela has dedicated her life to help others transform their lives and has travelled all over the world to study with world-renowned teachers. She has focused on ways in which to bring harmony to the body, mind and soul.
She has a kind, nurturing and powerfully uplifting way and her expertise lies in her ability to draw on her holistic understanding of wellness, to inspire and empower others to move beyond their perceived limitations and to reach for their full potential.
Angela is a passionate sportswoman with an adventurous spirit and has excelled in many sports, especially hockey, where she was selected for the SA U21 hockey squad. She now pursues hiking, adventure sports, yoga, acroyoga and acrodance as her sports of choice.
She has a background in Montessori teaching and is a mother of two children. She has a gift for understanding and navigating family life challenges and is highly supportive of self-care in order to give from a full cup.
Angela believes JOY is the way to lasting change and gratitude is a superpower!
Specialisations:
Fitness and Nutrition
Strength and Conditioning
Sports Conditioning
Weight Management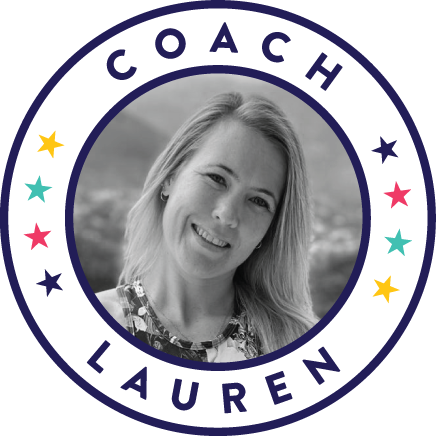 Coach Lauren has always been driven to be better, to succeed, and through some of life's hard lessons she has come to realise that her purpose in life is to give back and be of service to others. Having succeeded in pulling herself out of her rock bottom in December 2015, when she started the journey of a sober lifestyle, Coach Lauren learnt to trust herself and her passion in fitness and nutrition grew stronger.
Lauren's hopes and dreams are to be a hand to hold for others who just need a little extra reassurance and encouragement to live the life they have always dreamed of and her desire is to offer this help with compassion, acceptance and understanding.
Coach Lauren has worked in the hospitality and catering sector for the past 10 years and knows how important it is to keep moving forward and do the best that you can. Resilience, perseverance, and passion keep her focussed and doing everything to the best of her ability.
Moving her body and making fitness her daily therapy has become a way of life for Coach Lauren, and where she has found mental, emotional, and physical strength. The mind, body and soul aspects of fitness and nutrition have played a huge role in how she has become the woman she is today, and how she has overcome insecurities to gain true confidence in herself and her body.
Specialisations:
Fitness and Nutrition
Strength and Conditioning
Sports Conditioning

Weight Management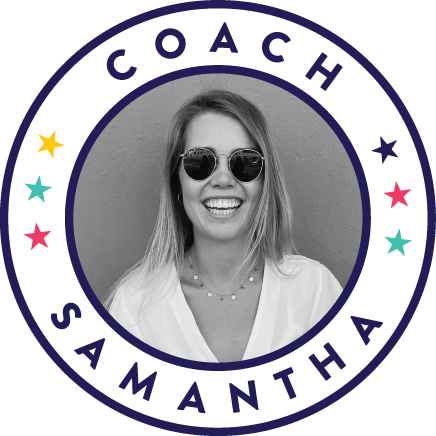 Samantha De Kock is a Registered Dietitian & Sport Scientist. She absolutely loves being a Dietitian & is very passionate about anything to do with health, nutrition and fitness. Her goal is to inspire people to live their happiest & healthiest life.
Samantha believes that health has many aspects, such as physical, mental, emotional, spiritual and social and that we need to consider all of these to live a healthy and balanced lifestyle. She believes that there is not one size that fits all and that each of us are unique, so she works one on one with each of her clients to provide them with the tools to make sure that they can be the best versions of themselves.
Although most of her time is spent debunking nutrition myths, in her free time you can find her outside, either on a mountain or the beach, with friends and family!
Specialisations:
Nutrition
Strength Training

Weight Management
Fitness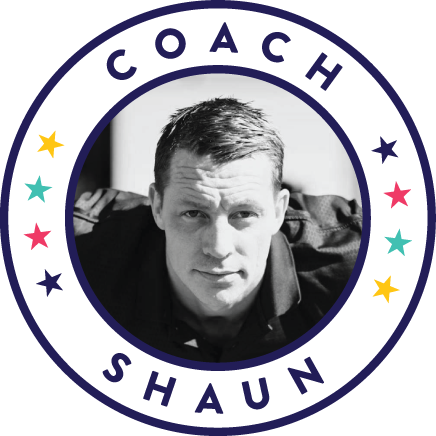 Former Rugby Player and Coach, Certified Personal Trainer, and Lover of all things Fitness.
Raised on the sunny shores of Durban, Shaun never found it difficult to be outside, and active. When he finished school he knew he wanted a career that allowed him to instil this kind of passion in others, and guide them to goals and dreams they may not have thought themselves capable of. After achieving qualifications in Sports Management and Fitness respectively, Shaun wasted no time in getting stuck into the gym, and into what's become an incredible career of nearly 15 years. Outside of the fitness world, Shaun is usually found at home, with a fire, sports on the go, and surrounded by his beloved Jenna, and his 4 dogs.
Specialisations:
Fitness & Nutrition
Strength Training

Weight Management
Sports Conditioning
HIIT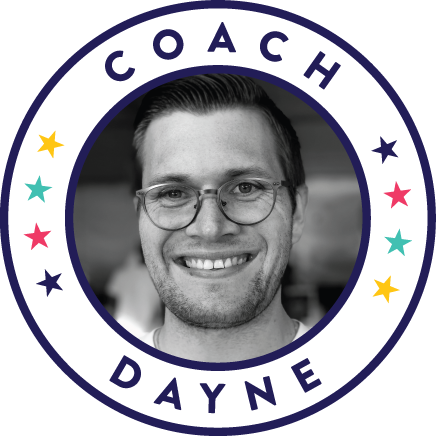 Dayne is the burst of energy and positivity when you need it most. He always has a smile on his face and is ready to cheer-up anybody's day. He enjoys spending time outdoors, helping people, loves animals and learning new things.  
If Dayne isn't playing sports, he is coaching it and if he isn't coaching it, he is watching it. His passion for sport and exercise started from a young age, so much so that he found himself coaching sports in Australia after school. This helped to expand his knowledge on sports injuries and the importance of nutrition. He recently discovered that he has a profound love for running and has done a number of half marathons and is currently working towards a sub 1:45.
Dayne's motto in life is by none other than Dr Seuss': "You're off to great places! Today is your day! Your mountain is waiting, so get on your way!"
Specialisations:
Fitness and Nutrition
Running Specialist
Strength Training
Mentality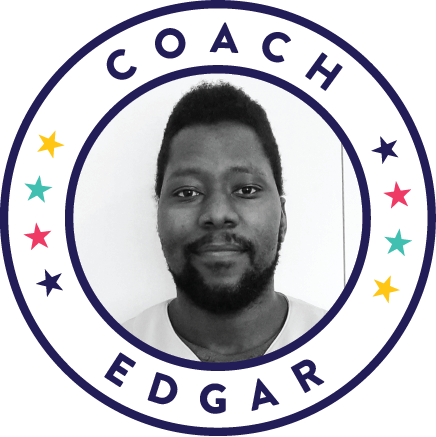 As an elite South African powerlifter, Coach Edgar has a passion for strength and conditioning. This passion and experience, coupled with his background in biokinetics and Masters in Human Movement Science from Nelson Mandela University, has allowed him to train a vast array of people from different walks of life towards the goal of becoming their strongest selves, both physically and mentally.
Coach Edgar believes that everyone should have the opportunity to see and experience the beauty and power that their bodies are capable of achieving. Fitness is for everyone who is willing to work at it. It is what we were designed to do.
With his happy and enthusiastic personality, Coach Edgar is always excited to meet new people and form strong bonds with open and honest conversations to not only to understand the "what" but also the "why" of their goals, dreams and aspirations.
Specialisations:
High intensity interval training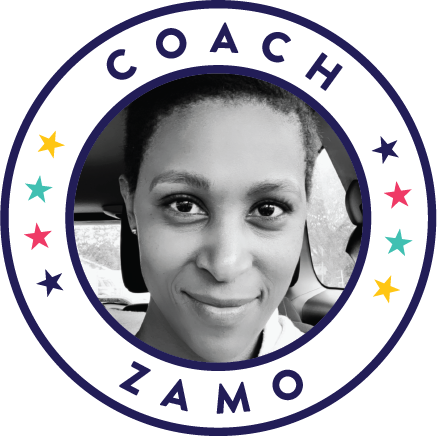 ZAMO van der WESTHUIZEN
COACH
Coach Zamo is a Sport Scientist who fell in love with exercise and sport while schooling in Norway where she participated in a number of sports as part of her schooling. Her introduction to different sports triggered her further interest in the science of movement and its affects both physiologically as well as mentally. This led to her study Sport Science and majored in both physiology and psychology. She then furthered her studies and did her Honours in high performance.
She firmly advocates that everyone can be their own superhero and believes fitness and health is a big key in helping people realise how awesome they really are.
As a mother of a toddler she has adopted the belief that " you will never have the time, unless you make the time", and "children are great imitators, so give them something great to imitate".
Specialisations:
Sports Conditioning
Weight Management
Strength Training
Fitness & Nutrition
Marathon Training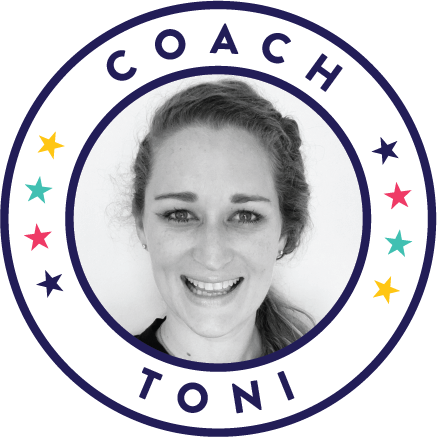 Toni is an easy-going, personable, 'always look on the bright side' kind of girl. She has always been drawn to human health, with a PhD degree in human physiology and industry experience in dietary supplements. Toni loves how physiology encompasses the entire being – no single body system works in isolation, which is why she understands the importance of having a solid physical, mental and nutritional foundation.
Toni is a passionate foodie who loves to cook up wholesome meals and teach others to be creative in the
kitchen. She is a firm believer that we should eat the colours of the rainbow at every meal to nourish and feed our physiology.
Having experienced the commitment and perseverance that it takes to push through an exercise program, and personally used exercise to overcome life's battles, Toni uses her own journey to motivate and support others. Her empathetic, gentle nature allows others to open up about their struggles and goals.
In her spare time, Toni surfs, walks her fur-baby in the mountains, plays guitar, and experiments with food – her kitchen and the outdoors make her heart the happiest.
Specialisations:
Sports Conditioning
Weight Management
Strength Training
Fitness & Nutrition
Human Physiology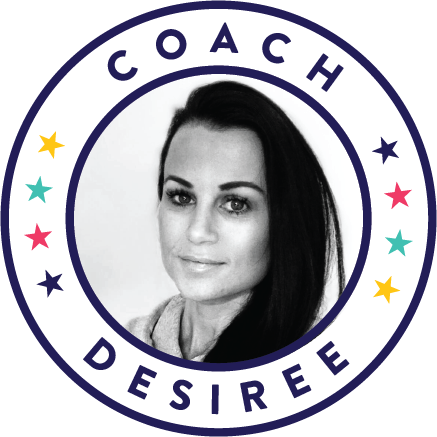 Desiree's journey in health and fitness began in 2014 when she competed in her very first fitness competition. With 2 children and being a single mom, she wants to be a role model for other women, showing that it is possible to do it all, kids, work plus keeping healthy and fit. She is a IFBB bikini Springbok athlete who has received South African colours, representing South Africa in The World Championships for bodybuilding in Paris in 2017.
Through her fitness journey she has learnt to nourish her body, to become strong mentally and physically. She believes that if you want it badly enough then you'll be able to do it! Her goal is to empower others through health, fitness and knowledge, helping them to achieve the body they deserve regardless of their starting point.
Specialisations:
Fitness and nutrition
Sports Nutrition
Sports Conditioning
Weight management
Functional Training
HIIT Training
Strength training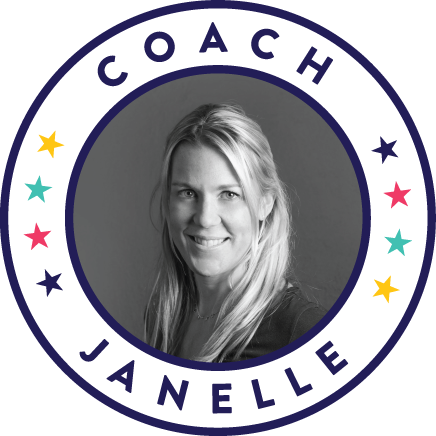 Janelle studied sports and nutrition through the Canadian NAASFP association and is a certified marathon run coach. She's passionate about health and ensuring clients reach their genetic potential. She loves taking part in CrossFit competitions as well as the Comrades Marathon, and is motivated by testing not only her physical capabilities but enhancing the mental toughness that comes with endurance sports.
Spending quality time with her children and family is an important aspect of Janelle's life. She believes there is always a reason to smile and always approaches her client relationships with positive, encouraging and upbeat energy.
Specialisations:
Marathon training
High intensity interval training
Weight management
Fitness & Nutrition
Functional training
Bronwyn has been a competitive swimmer from a young age, and that's taught her that hard training, excellent time management and preparation are key in hitting personal goals. She's a qualified sport scientist and she's got experience coaching people in various disciplines, from swimming, to soccer, to personal training. Her passion is in inspiring and motivating people to move, to get mentally stronger and to achieve things they never thought possible.
Personally, Bronwyn is a beach and water lover. She loves long beach walks with her dogs, swimming in the cold ocean, hiking the mountains and quality time with friends and family.
Specialisations:
Sports Conditioning
Weight Management
Strength Training
Fitness & Nutrition
Functional fitness
Rehabilitation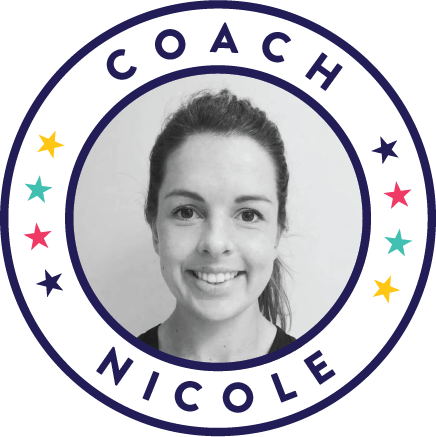 Nicole is a down to earth, energetic and bubbly individual. An avid academic, Nicole has a thorough background in fitness and nutrition. Nicole has a Bachelor of Science degree in Sport Science and Bachelor of Science medical honours in Nutrition and Dietetics. She completed her community service year at Red Cross War Memorial Children's Hospital and has been practicing as a private dietitian for just over two years. She is a qualified step, body toning and aerobics instructor as well as a level 1 squash coach and has been coaching squash to kids at various schools over the years.
She is passionate about helping people overcome barriers and break habits to achieve a healthier version of themselves. She has patience and a great compassion for others, knowing when to push and when to encourage them to achieve their goals. Nicole spends her free time playing squash, road running or trail running, and hiking. Nicole also has a great passion for singing, creating her own songs, and playing music. Her ideal day is to be outside with her friends and family.
The words Nicole lives by are: "No-one is perfect. We all have struggles and tribulations. Know that you are not alone. The secret is to keep trying to be the best that you can be, remembering that everything is better with others walking alongside you."
Specialisations:
Sports Conditioning
Weight Management
Strength Training
Fitness & Nutrition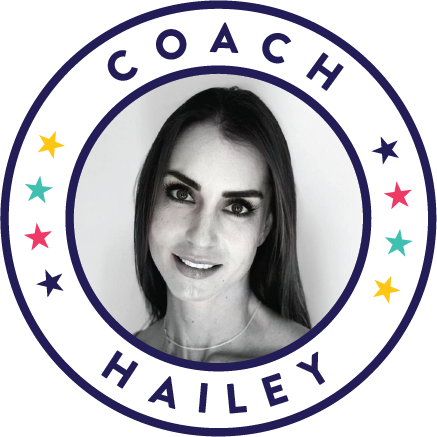 Having always been passionate about training hard, eating healthy and living a balanced lifestyle, Hailey left the corporate world to persue her passion in the fitness industry. Successfully attaining her Personal Training and Nutritionist certifications, she is determined to help and inspire others to reach their goals by embracing sustainable methods of a healthier, balanced lifestyle.

Hailey is an all rounded health and fitness enthusiast. If she is not in the gym with weights in her hands or outside with her running shoes strapped to her feet, you will find her in the saddle of her bicycle or in the kitchen whipping up the most delicious guilt free treats.

Between school runs, extra murals and running a household, Hailey is well aware of how hard it can be and how much discipline it takes to fit in 'me-time' and time for training especially on days where energy and motivation are low.

It's not all work and no play for this wife and mom of two. Family is everything and weekends are filled with activities the whole family can enjoy...from dog walks to the MTB tracks.

Always having been a people's person, she strives on one-on-one interaction and being able to connect with others on a deeper level. Her primary focus is to help people realise that through good, honest, well-balanced nutrition, exercising the right way and willingness to put in the hard work, they can reach their goals.

Hailey lives her mantra:
'Discipline, Determination and Dedication!'
It's what get's you to where you want to be…and in order to reach your full potential you need to trust the process every step of the way!
Specialisations:
Sports Conditioning
Weight Management
Strength Training
Fitness & Nutrition
HIIT Training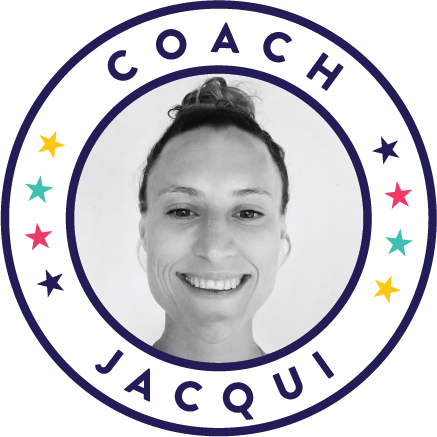 Hailing from Johannesburg, South Africa, Jacqui is a mommy of three and rocking it!
If there's one formality that she understands, it's to make time for yourself. It isn't easy, but certainly achievable and ultimately so rewarding.
Coming from a strong background of sports, Jacqui was led straight into the high paced industry of health and fitness.
She completed her honours in Human Movement Sciences, which ignited her drive and passion for health and wellness. A strong believer in the power of the mind, Jacqui knows that everyone is capable of achieving anything that they set their mind to. Encouraging clients to do their ultimate best and seeing them start to believe in themselves is Jacqui's goal. Jacqui enlivens her clients with willpower and determination and reminds them of their potential, helping them to achieve their goals and believe in themselves even more in the process.
Specialisations:
Weight Management
Sports Conditioning
Fitness & Nutrition
Duan is the class clown who loves a great laugh and long chats about everything and anything. Duan has an incredibly easy going outlook on life with a deep interest in sports and the psychology behind top athletes and the discovery of professional athletes.
A dedicated sportsman, he has been involved in football for over 13 years as a player, coach and scout. He has taken part in triathlons and participated in many sporting codes such as hockey, swimming, athletics and waterpolo. He has a ridiculous passion for getting players into the elite grouping of sports professionals and he believes that viewing mental health paired with a great physical health is the foundation to a happy life.
Having worked with professional footballers from Ajax Cape Town for the last 8 years, Duan thrives in sharing his experiences and stories to help individuals reach their personal goals in their journeys. Being part of a professional academy setup has helped Duan discover the right formula to help people achieve confidence so that they are able to attack their objectives head on.
Although he has worked with professional players he loves working with everyone. He loves applying his techniques that he has learned to help everyone achieve their personal goals, whether that be fitness, weight loss or achieving athletic objectives.
Duan is a Liquorice Allsort when it comes to hobbies, he works on his graphic designs and animation. When he isn't creating and working out, he is busy with his sports analytics and scouting. This multi-skilled guy is always out and about exploring the world with his beautiful wife and doggo.
Duan lives by his mantra:
'If it makes me happy then I keep doing it, if I don't like it I change it'
Specialisations:
Fitness and Nutrition
Sports Nutrition
Sports Conditioning
Weight Management
Football Conditioning
Sporting Mindset (Motivation)
Behaviour Change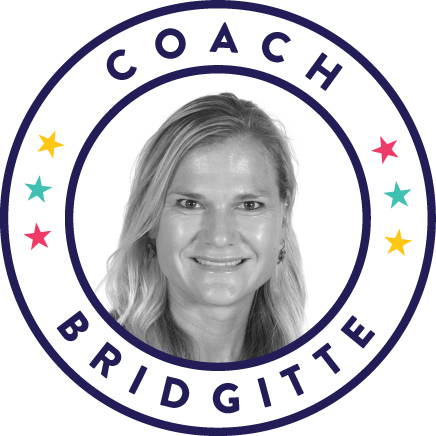 As an Olympic medal winner, with a 14 year career as a South African paddler, Bridgitte is considered one of the country's top female athletes. She brings a wealth of knowledge and experience from the health and exercise world – as well as her passion and drive – to her coaching role at JEFF. In her spare time she loves to cook, garden and surf. Her motto is: "Always believe something wonderful is about to happen!"
Specialisations:
Sports Conditioning
Weight Management
Strength Training
Fitness & Nutrition
Marathon Training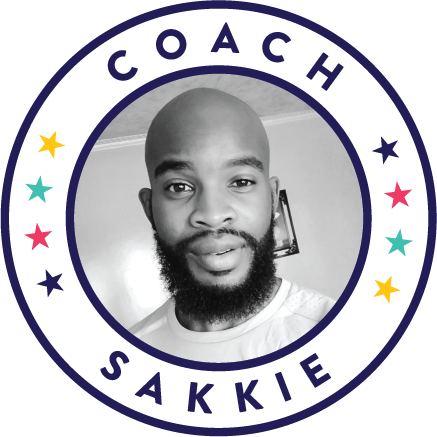 SAKKIE Ntloko
RUNNING SPECIALIST & COACH
Coach Sakkie's lifelong commitment to health, wellness and sports now guides him in his career as a certified personal trainer and sports coach committed to helping others achieve their short and long term goals.
He has been working in the health and fitness industry for the past 8 years. The experience he gained from his formal education and his own personal experience as an athlete is what has made him a success.
Sakkie has a passion for helping people of all fitness levels achieve their desired goals. He always aims to educate, motivate and inspire everyone that he helps. His infectious energy and passion to help is what led to him being recognised as the ideal trainer for people who are looking to start their fitness journey and those who are already well established in it.
He has travelled the world training clients, of different ages, fitness levels and physical capabilities to help each one achieve their individual goals. He caters to individual needs and believes in the motto that 'anyone who has a body is an athlete' and continuously seeks to help individuals tap in to that inner athlete.
Specialisations:
Sports Conditioning
Weight Management
Strength Training
Fitness & Nutrition
Marathon Training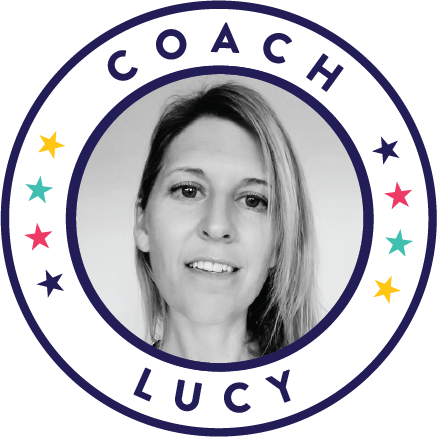 Lucy grew up in the UK. She has a degree in Psychology, is a qualified Fitness and Licenced EMS (Electro Muscle Stimulation) Trainer. She is passionate about helping people find their inner and outer strength and seeing the positive impact this has on their lives and those around them.
Before meeting her partner, moving to South Africa and having 3 boys, she led overseas Charity Challenge expeditions. Preparing and leading group hikes all over the world from trekking the China Wall, Kilimanjaro, Grand Canyon and Annapurna to cycling from Vietnam to Cambodia. Joining people on their challenges, helping them overcome their individual barriers, gain strength and achieve their goals was life changing for her, coaching became her passion and driving force.
Specialisations:
Sports Conditioning
Weight Management
Strength Training
Fitness & Nutrition
HIIT Training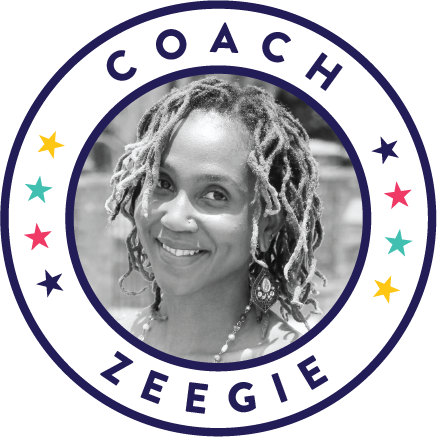 Zeegie is passionate about the active process of becoming aware of and making choices towards a healthy and fulfilling life.
In her wellness journey, she enjoys exercise, healthy cooking & eating, meditation, music, creating art, writing, spirituality, socialising and having meaningful dialogue with others.
With her Psychology background, Zeegie is sympathetic, empathetic, understanding, patient and a great listener. Her wellness passion motivated her to get a higher certificate in Exercise Science and she is now a qualified personal trainer. Zeegie has worked in the fitness industry and assisted individuals with their personal fitness goals.
Zeegie is diverse and well-travelled. She has a BA in Communication Science and Psychology as well as a BA (Hons) and Masters in Media Studies. Despite working across different industries, Zeegie believes that working in health and fitness is one of the best things that has happened to her.
With a vegan lifestyle, a free, awakened and energetic spirit, Zeegie is passionate about motivating people in their specific wellness journeys. She encourages everyone to remember that wellness is indeed a state of 'complete physical, mental, and social well-being, and not merely the absence of disease or infirmity'. Her joy and desire in helping people is perfectly complimentary to her important role as a JEFF Coach.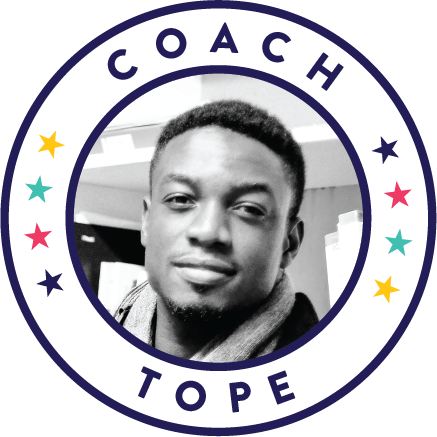 Tope is a vibrant guy who is always ready for a good conversation, connection and an exchange of stories. Having loved healthcare from childhood, he is rounding up his PhD in Human Physiology. He believes the human body is a fascinating system.
An avid sportsman, he has been involved in fitness and health for over 8 years. His philosophy has always been: "getting healthy should never feel like punishment". He believes that viewing health and fitness as a marathon rather than a sprint is key to being able to live a sustainable healthy lifestyle. As such, finding the balance is vital. Tope believes that taking care of the mind and body are just as important as being disciplined and committed to exercise.
Having harnessed the power of a commitment to a healthy lifestyle and exercise, Tope is happy to teach and share lessons from his own life experience. As an active listener, Tope is always happy to lend an attentive ear.
When he isn't cracking jokes, Tope is cracking code and working on his new hobby of coding. Tope also loves the outdoors, working on human Physiology, working out, and actively exploring nature, photography and videography.
Specialisations:
Sports Conditioning
Weight Management
Strength Training
Fitness & Nutrition
HIIT Training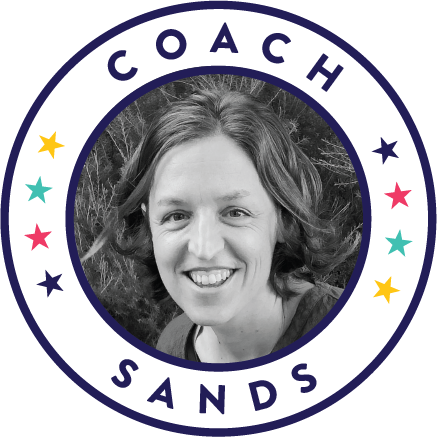 Coach Sandi has always been motivated by helping others achieve their health and wellness goals. She understands what it's like juggling work, family and me-time and went through her own personal journey to find the right balance for herself and her family. Her motto is 'one size can never fit all' and she uses this approach when it comes to finding the best fit for her clients.  
Sandi comes from a nutrition background having studied Nutrition and Dietetics at the University of Cape Town. She has worked in both corporate and private practice and values the experience she's obtained working in both these vastly different environments.
Sandi has always been an avid runner, having achieved provincial colours in athletics and cross-country in her younger years. She has kept up her passion for running and also loves hiking with family and friends on the weekends. She believes that health and wellness is achieved through a holistic approach, with greatest success being achieved when different disciplines work hand in hand towards a common goal.

Specialisations:
Sports Conditioning
Weight Management
Family Nutrition
Fitness & Nutrition
Lifestyle-related health conditions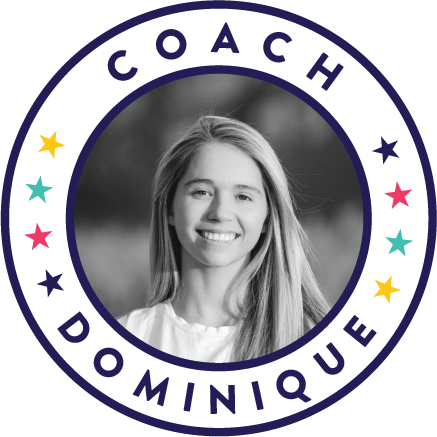 Dominique is a Physiotherapist and Pilates Instructor from Stellenbosch who is currently pursuing her master's degree in Women's Health.
As an avid adventurer and triathlete living in the heart of mountain bike mecca, you can find Dominique either navigating the mountains of Jonkershoek or hitting the pool for a few laps.  
From a young age, Dominique has always been naturally competitive with interests in sport and overall well-being. She enjoys pushing herself out of her comfort zone and has completed endurance events such as the coronation double century 200km road race and her first ultra-tri, the Knysna Extreme Triathlon 0.5.  
Dominique's career is Physiotherapy reflects both her drive and passion for helping others improve their own health. You will always catch Dominique with a smile on her face and a positive attitude in the face of all challenges.  
Specialisations:
Strength Training
Nutrition
Women's Health
Pilates
Pregnancy and return to sport post-partum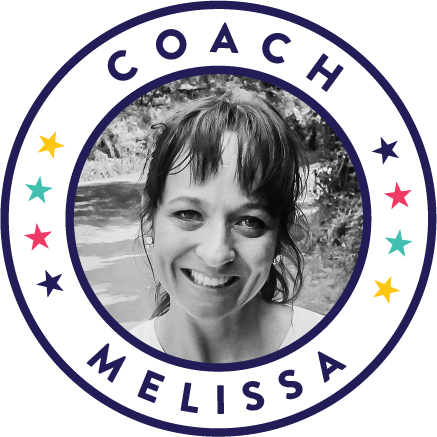 Melissa is a wife, mom of three, hockey coach and someone who loves working out and running long-distance.
She also loves cooking and trying out new recipes, finding healthy and delicious options to nourish her family and loves spending time outdoors and regularly heads to nature reserves or the ocean.
She has always loved playing hockey but came to love coaching just as much. She has a SAHA Level 1 coaching certificate and really enjoys spending time on the field developing individual players and a team as a whole.
Specialisations:
Sports Conditioning
Weight Management
Strength Training
Fitness & Nutrition
Marathon Training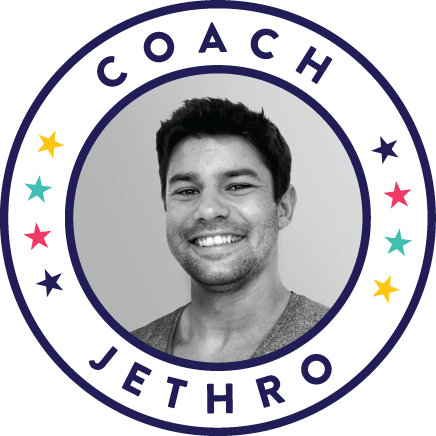 A living, breathing ball of energy. Jethro (or more commonly known as "Staffie") brings joy and excitement to his approach to training and nutrition. His passion for people and connection is what helps him to drive people to be the best versions of themselves mentally and physically. He believes that good eating and training shouldn't be a chore but something that is part of your daily life and something one can look forward to. He believes that self discipline and motivation can be taught and once we incorporate these into our daily lives and create consistency, there is no goal that we can not achieve or challenge that we can not overcome.
Through his fitness journey he has been able to push himself physically and mentally through all manner of challenges and hardships and inspires and motivates others to do the same.
Having been part of the JEFF Connect Team since September 2019, Jethro was often the first contact our clients have had with JEFF. As such, he has had first hand insight into the impact of JEFF, and has seen how the program has changed people's lives. He has learned extensively about training and nutrition under the leadership of Johno Meintjies.

"I don't believe in the power of the program because I don't have to. I see it on a daily basis"
Specialisations:
Fitness & Nutrition
Strength and Conditioning
Changing Behaviours
Weight Management
Functional Fitness